A new series of promotion that will highlight six successful Fil-Canadian businesses/livelihood and their owners in British Columbia, the Yukon and the Northwest Territories.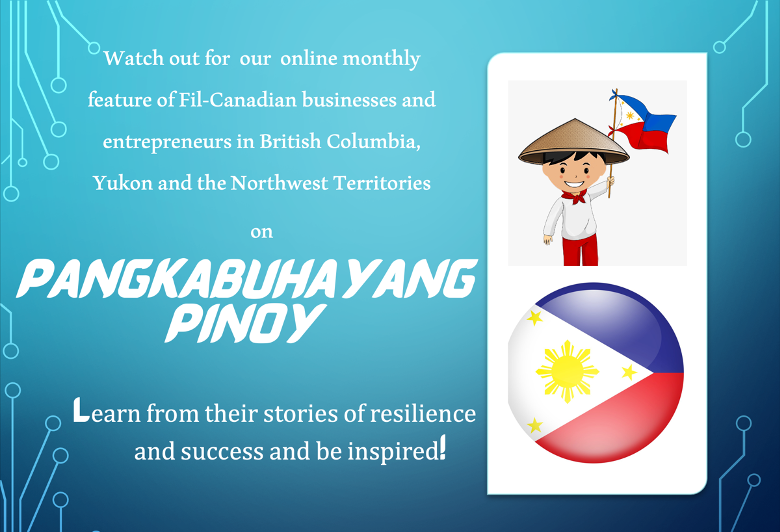 9 DAYS TO GO BEFORE THE LAST DAY OF REGISTRATION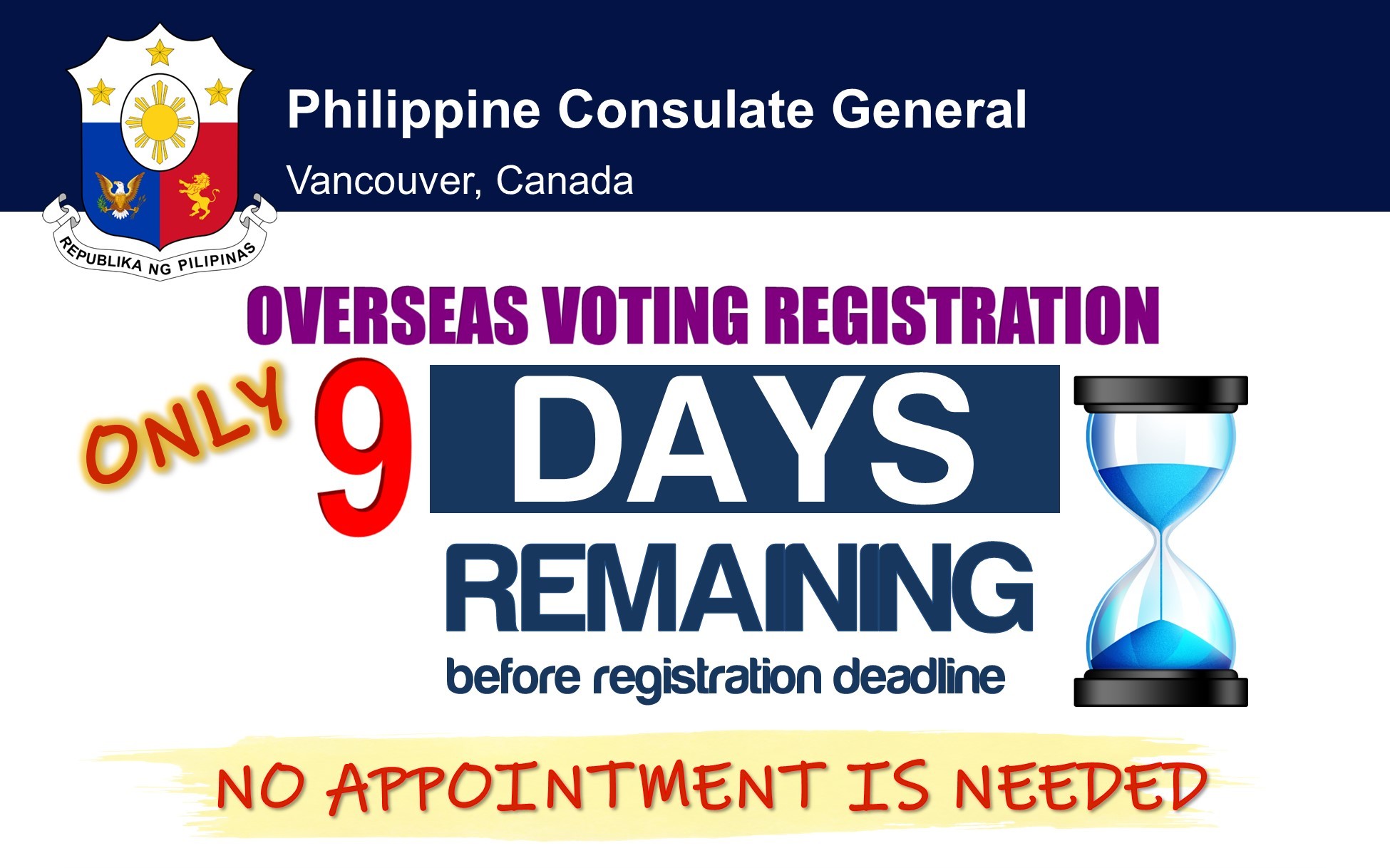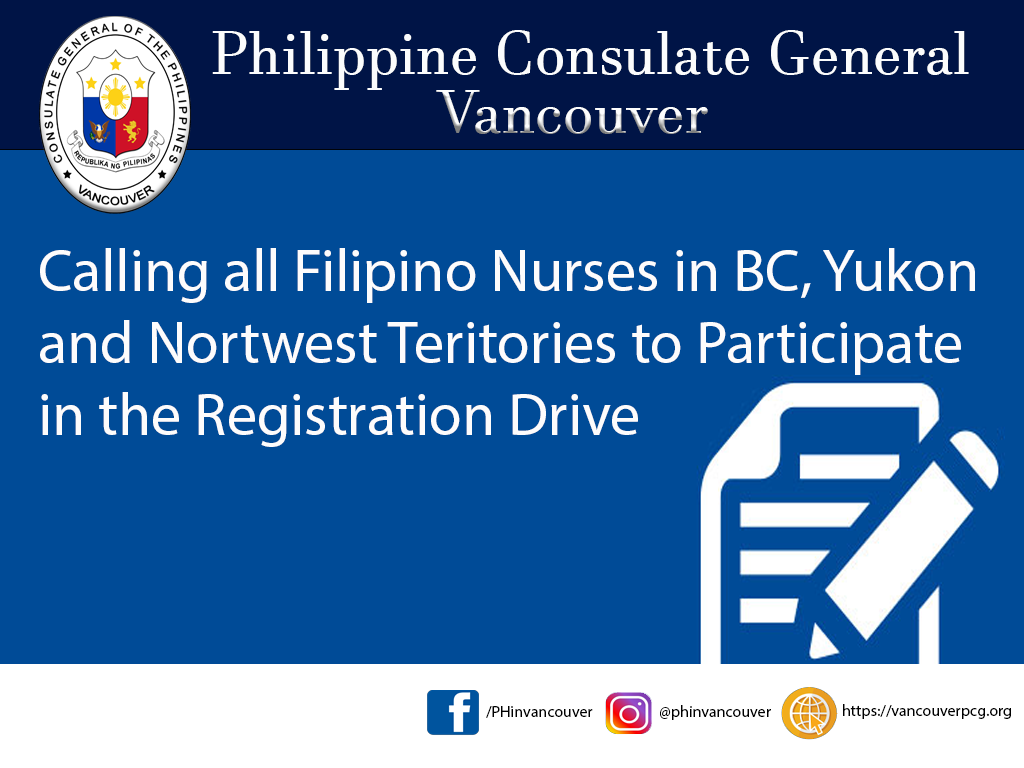 "Our Seas, Our Livelihood, Our Heritage: Connecting Lives and Nations"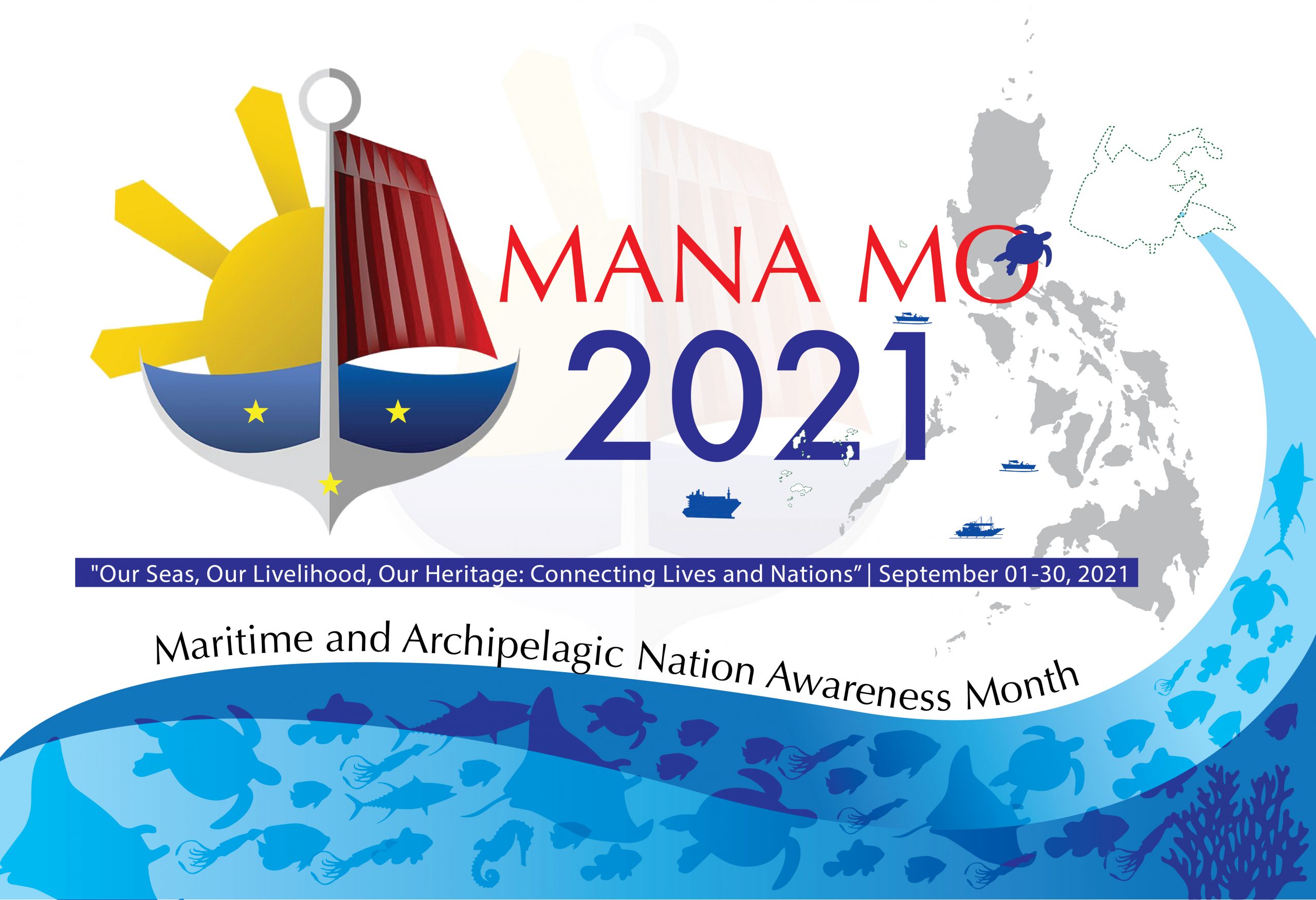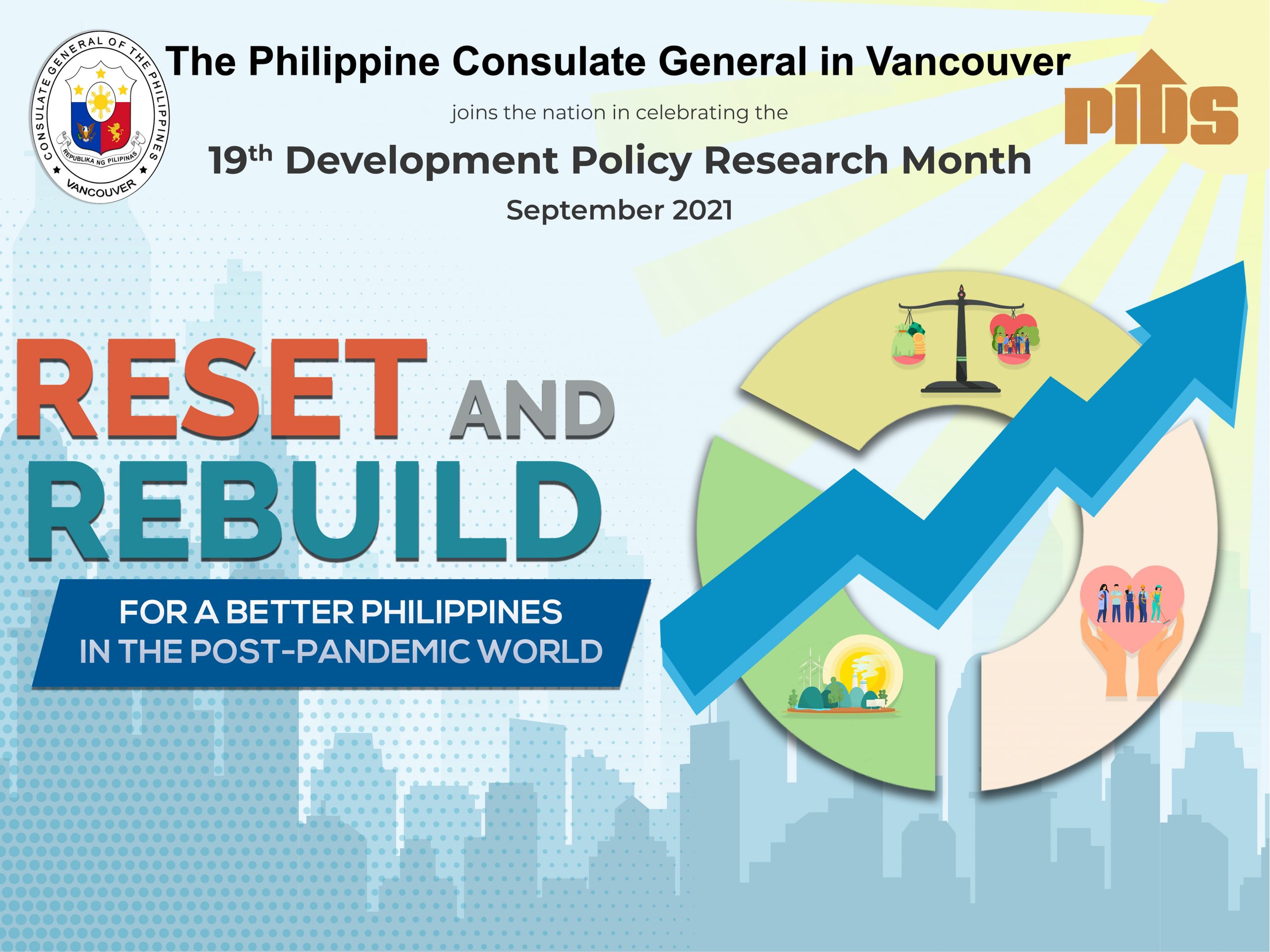 The Philippine Consulate General in Vancouver is pleased to inform the public that the Commission on Filipino Overseas (CFO) recently launched, "Himig Migrasyon: Songwriting Contest." Himigrasyon aims to make music as an advocacy tool to raise public awareness on the life of our overseas Filipinos and the issues and challenges they face abroad. CFO is […]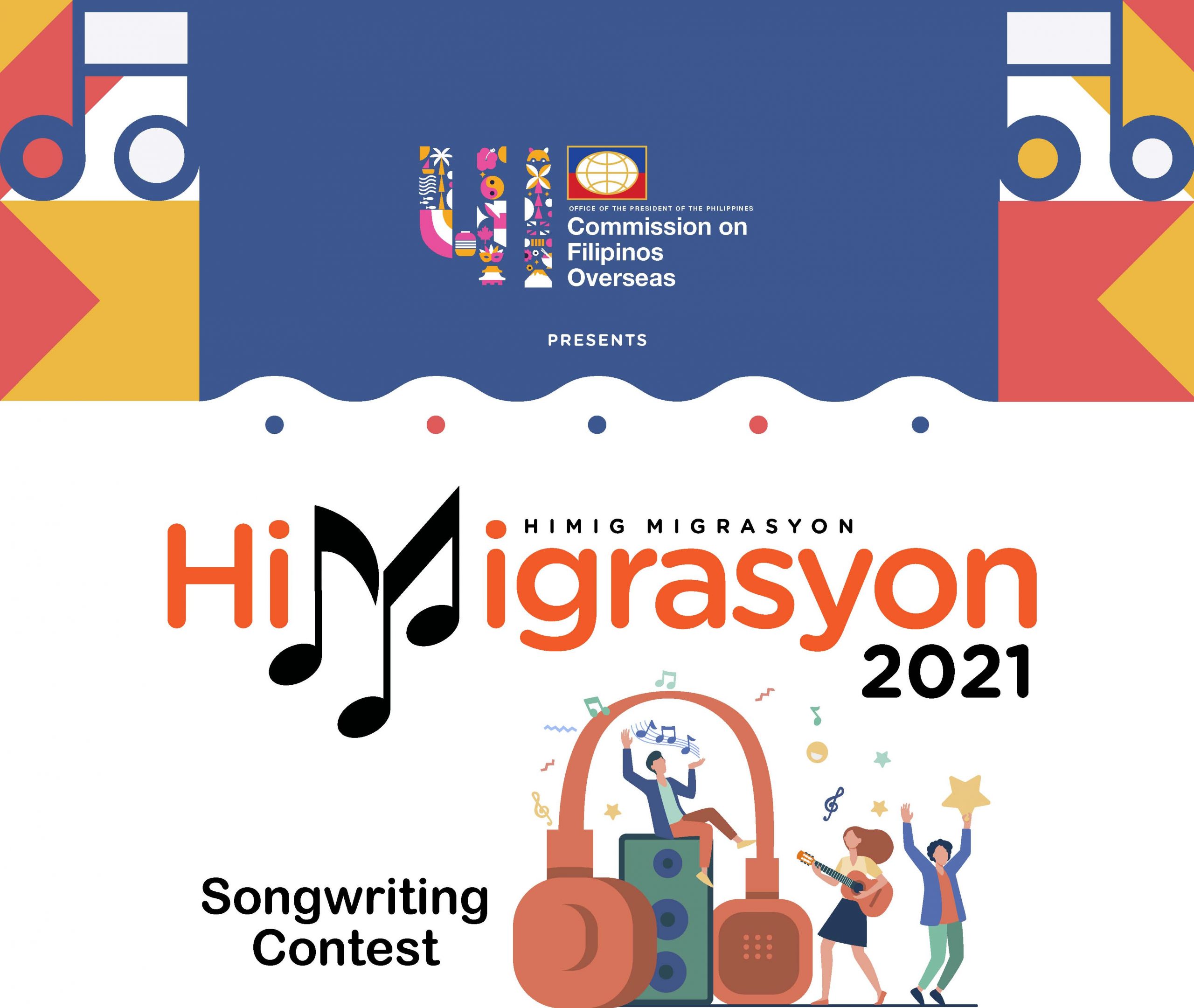 Digital Art Contest 2021 for Overseas Filipino Youth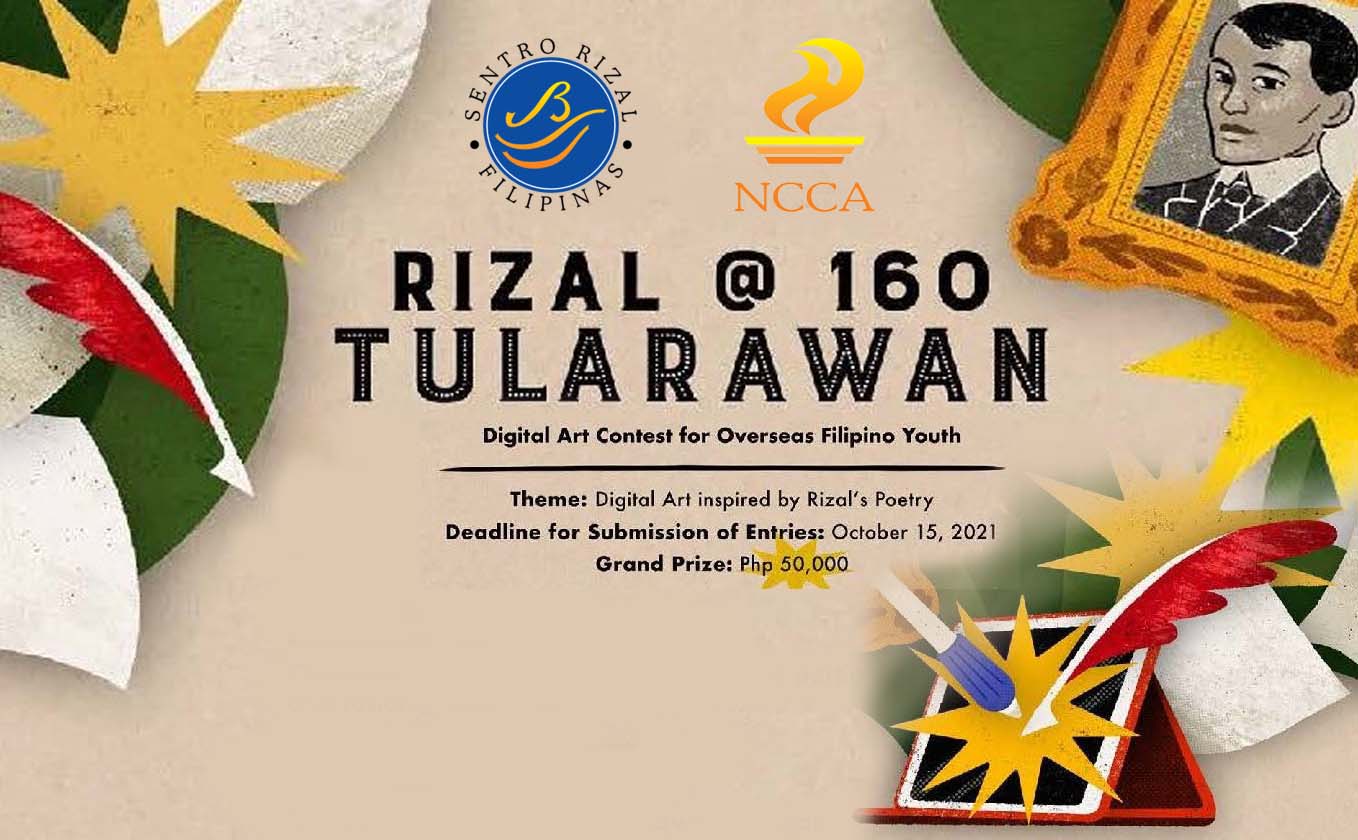 We would like to invite Filipino TFWs to a free Dental and Medical Mission on 10 October 2021 (Sunday) at the Pacific Coast Dental Centre Surrey Clinic. SLOTS ARE LIMITED. Please call 604-588-6575 to book an appointment. Thank you.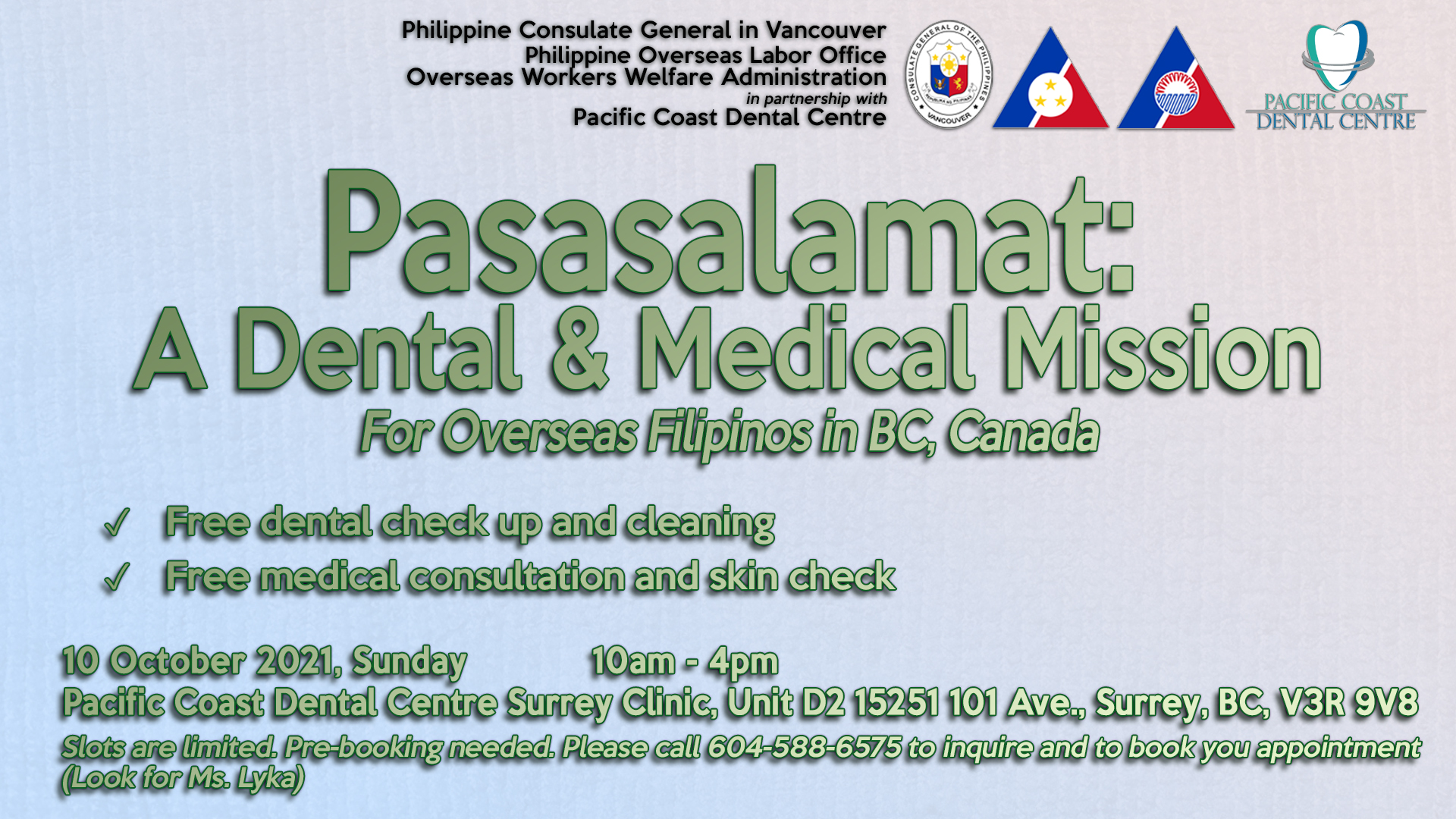 Consular Services Available At
Whitehorse, Yukon - MULTICULTURAL CENTRE OF THE YUKON (MCY) - 4141D 4 Ave, Whitehorse, YT Y1A 1J1

Status: Booking now

Victoria, British Columbia - TBD

Status: pending
►

View All
Upcoming non-working holidays
Sep 30, Thursday

Federal Statutory Holiday

Oct 11, Monday

Thanksgiving

Nov 1, Monday

All Saints' Day

Nov 11, Thursday

Remembrance Day

Nov 30, Tuesday

Bonifacio Day

Dec 24, Friday

Christmas Eve

Dec 27, Monday

In lieu of Christmas Day

Dec 28, Tuesday

In lieu of Boxing Day

Dec 30, Thursday

Rizal Day

Dec 31, Friday

Last Day of the Year