September 14, 2023
Philippine Consulate General in Vancouver Holds 4th Manila Comes to Town Filipino Food Truck Festival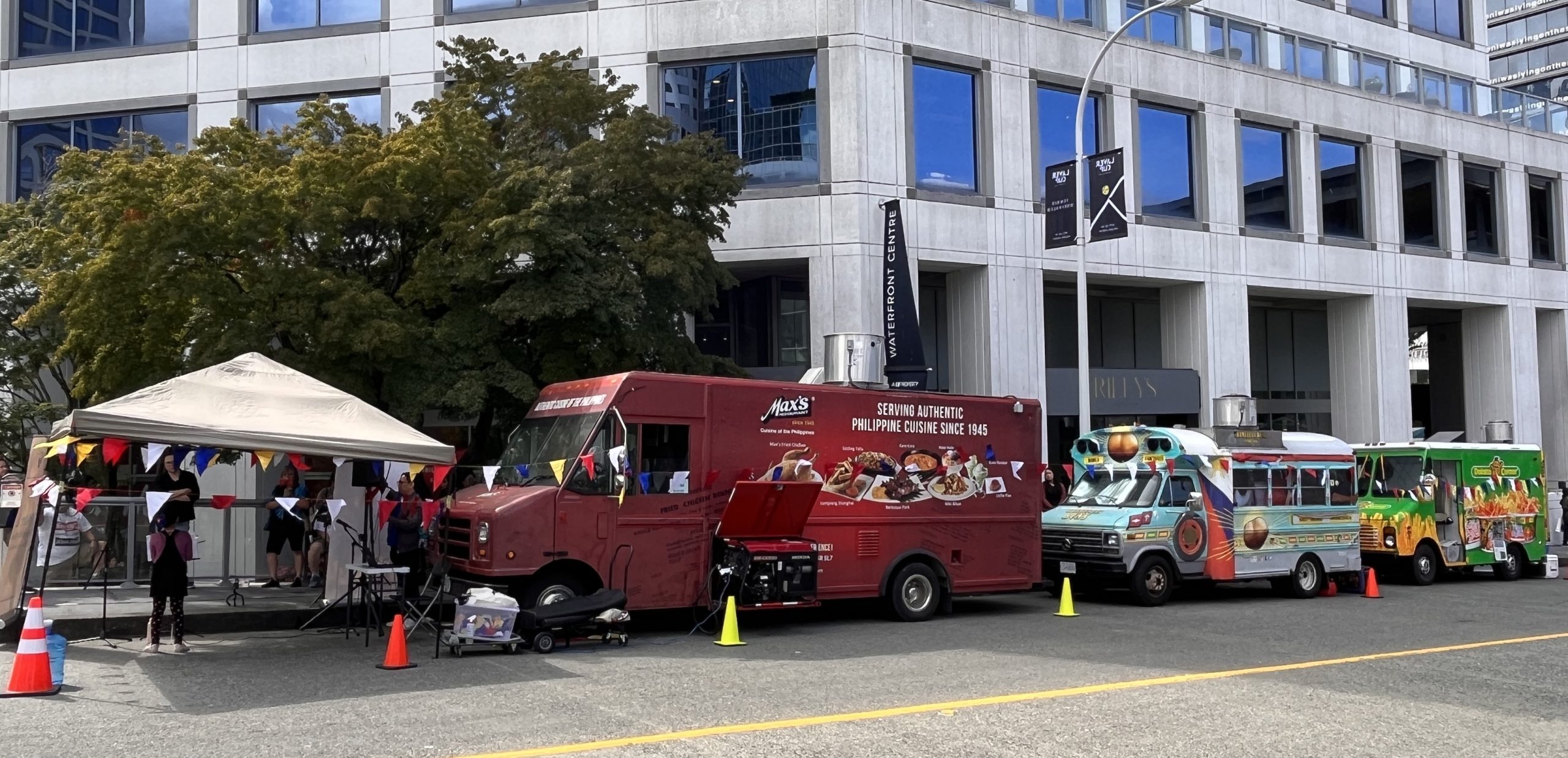 PHOTO – The food trucks of (L-R) Max's Restaurant Vancouver, Shameless Buns and Potato Corner line up Canada Place for the annual three-day Filipino food truck event dubbed, "Manila Comes to Town".
01 September 2023 – The 4th "Manila Comes to Town" Filipino Food Truck Festival was successfully held at Canada Place in Downtown Vancouver with three participating Filipino food trucks – Max's Restaurant Vancouver, Potato Corner and Shameless Buns on 30 August 2023 - 01 September 2023. The food truck event attracted visitors who were trying Filipino food for the first time and those who came to grab their favorite Filipino dish.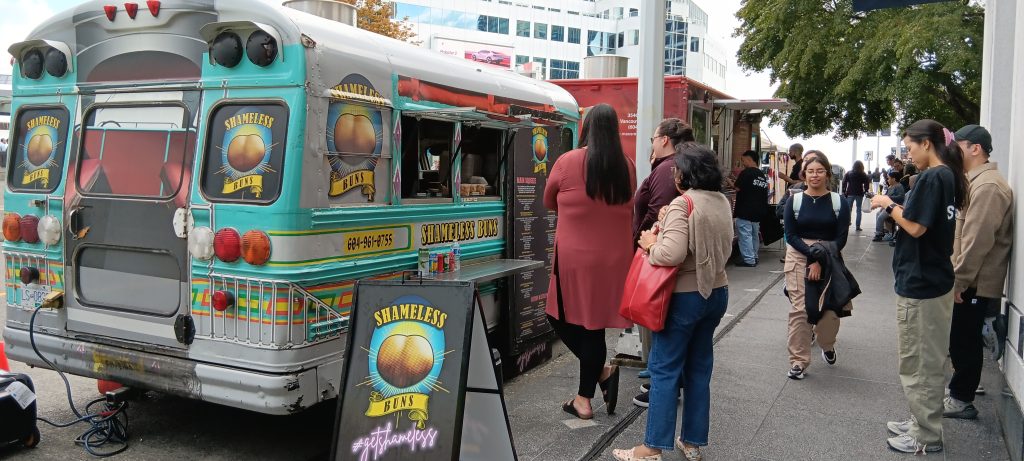 PHOTO – Customers buy their favorite Filipino dish from the participating food trucks.
From flavoured fries by Potato Corner to fried chicken, pork barbeque and pancit palabok by Max's Restaurant Vancouver and the tapa and longganisa sandwiches of Shameless buns, visitors had a wide array of food options to savor, along with mouth-watering Filipino desserts, such as halo-halo, leche flan and sago't gulaman.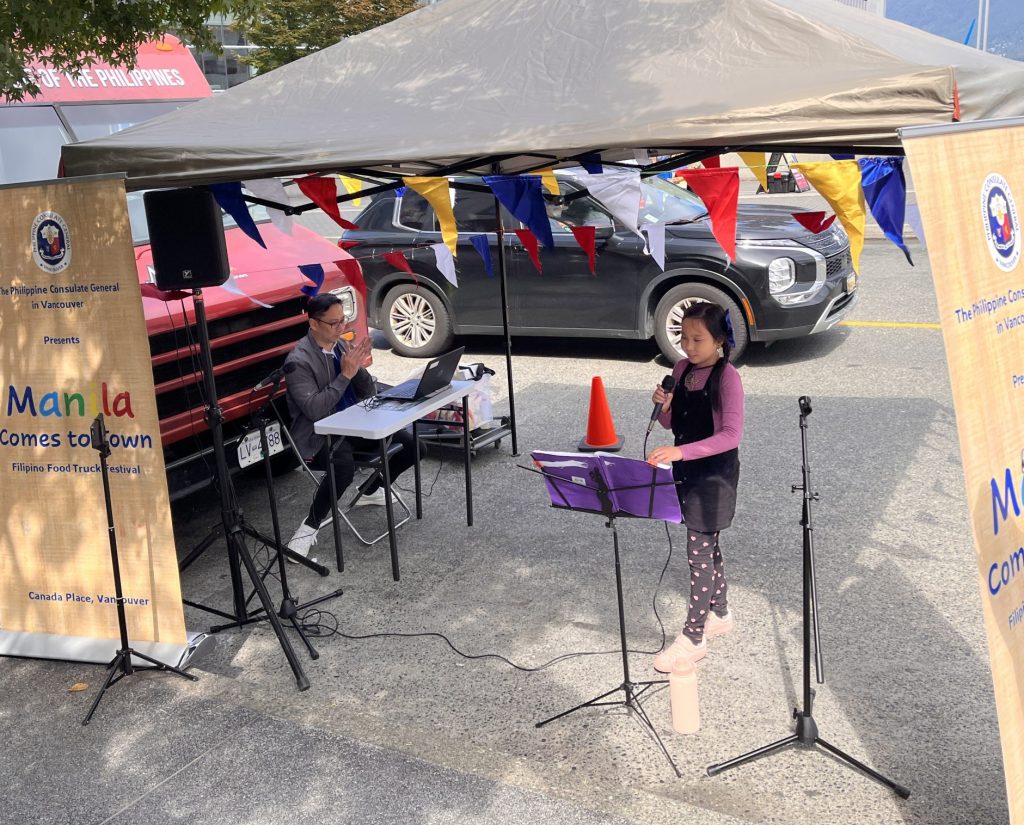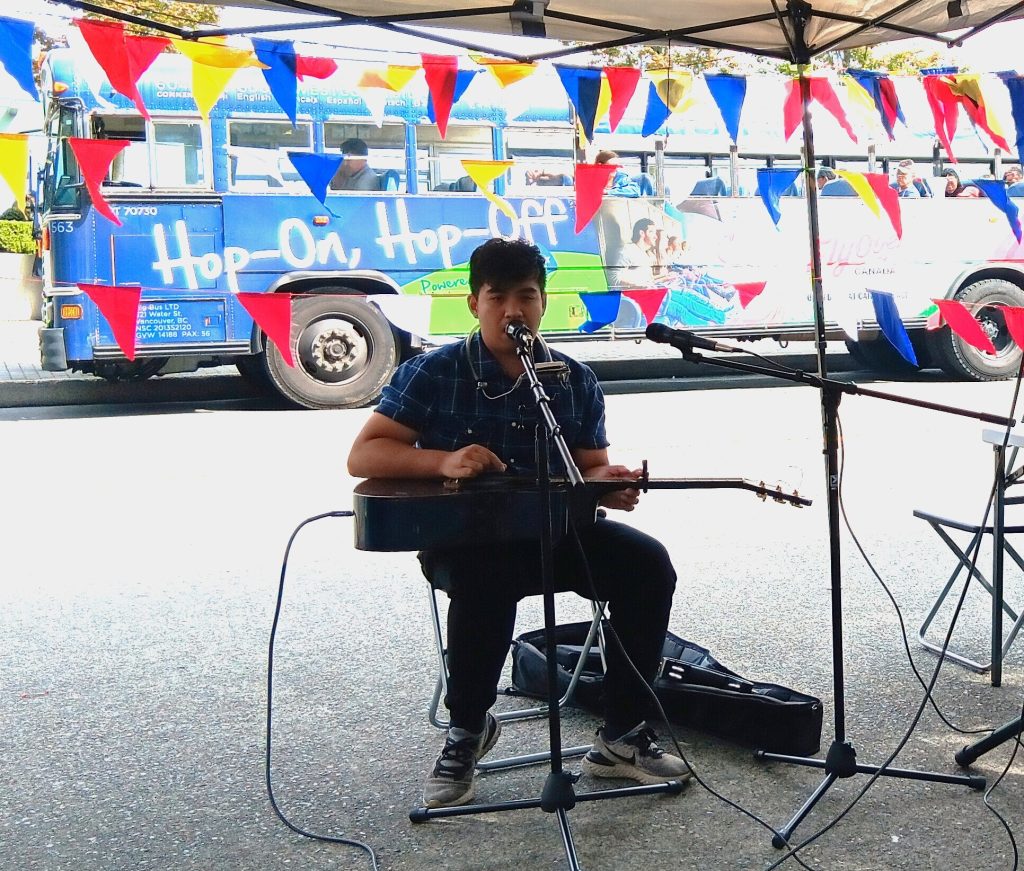 PHOTO – Filipino-Canadian performers (L-R) – Stella Bañez, Jono Hilario, and Salve and Ed Dayao and band, serenaded food truck visitors.
To add more excitement to the festival, Vancouver-based artists were invited to perform broadway musicals, original Pilipino music (OPM) and pop songs. "Manila Comes to Town" is a yearly event that started in 2019 and aims to introduce Filipino cuisine and Filipino food brands to Canadians and second generation Filipino-Canadians. This year's "Manila Comes to Town" Filipino food truck festival was also held in three other cities in Canada, namely Winnipeg, Edmonton and Montreal, as part of the common cultural project of Philippine Posts in Canada. END
Community Events
No event found.
Consular Services Available at
Fort St. John, British Columbia - Northern Grand Hotel 9830 – 100th Avenue, Fort St. John BC V1J 1Y5

Status: Booking now

Victoria, British Columbia - TBA

Status: pending
▶

View All