September 14, 2023
Philippine Consulate General in Vancouver Attends PCTC's 40th Anniversary Celebration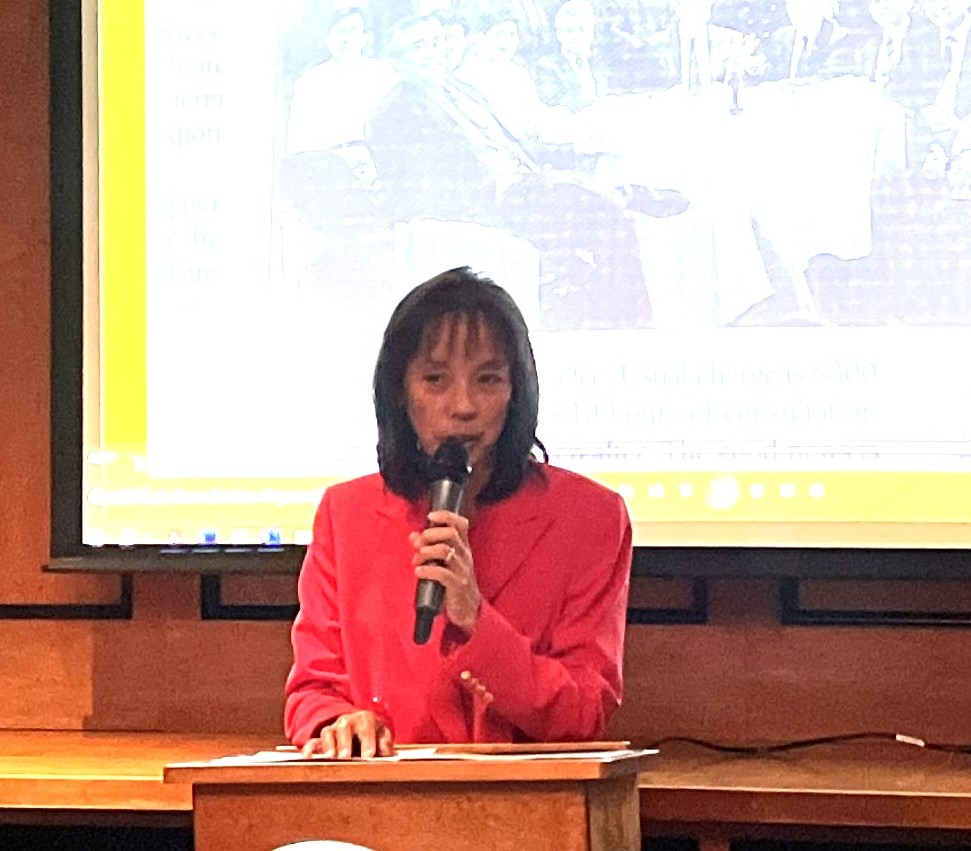 PHOTO:  Consul General Arlene T. Magno congratulates the PCTC on the occasion of its ruby anniversary.
11 September 2023 – Consul General Arlene T. Magno attended the 40th Anniversary celebration of the Philippines Canada Trade Council (PCTC), a Vancouver-based non-government organization established in 1983, with the primordial aim of promoting trade and investment between the Philippines and Canada.
In her remarks, Consul General Magno said that there is no better time than today to promote the Philippines, because it is one of the fastest growing economies in the Southeast Asian region, with strong macro-economic fundamentals, investment grade ratings, government reforms in place, a young and energetic workforce, and a vibrant consumer market.
Prior to the celebration, the PCTC held its annual general assembly. The event was attended by BC government officials, as well as partners and supporters of the PCTC. END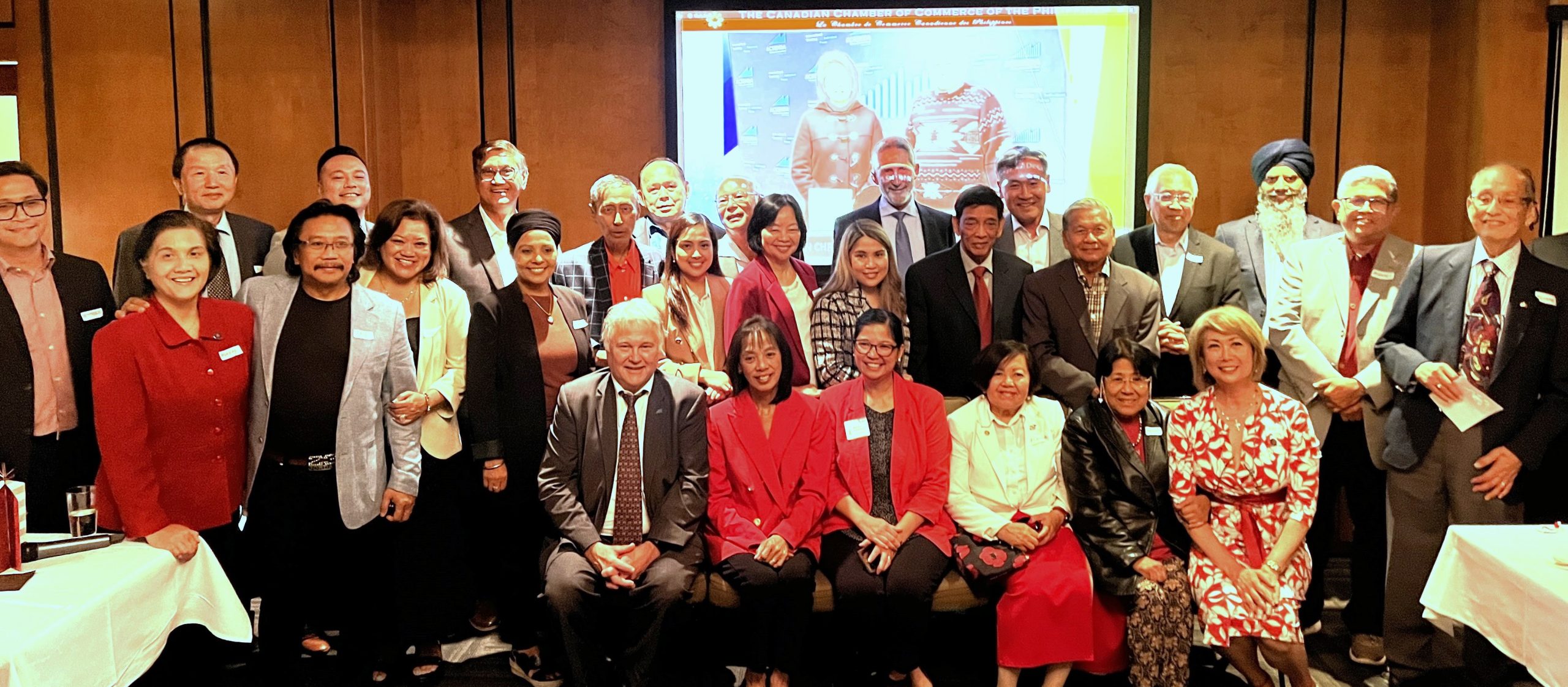 PHOTO: Consul General Magno (seated 2nd from left), Fil-Canadian Councillor of Burnaby City Maita Santiago (seated 3L), Consul Ericka Anna Abad (standing 9R) and Consul Analyn D. Ratonel (standing, 8L), with the newly elected PCTC board and members and other guests
Community Events
No event found.
Consular Services Available at
Fort St. John, British Columbia - Northern Grand Hotel 9830 – 100th Avenue, Fort St. John BC V1J 1Y5

Status: Booking now

Victoria, British Columbia - TBA

Status: pending
▶

View All