August 23, 2021
Philippine Consulate General in Vancouver Conducts Half-day Mobile Registration and Consular Services in Vancouver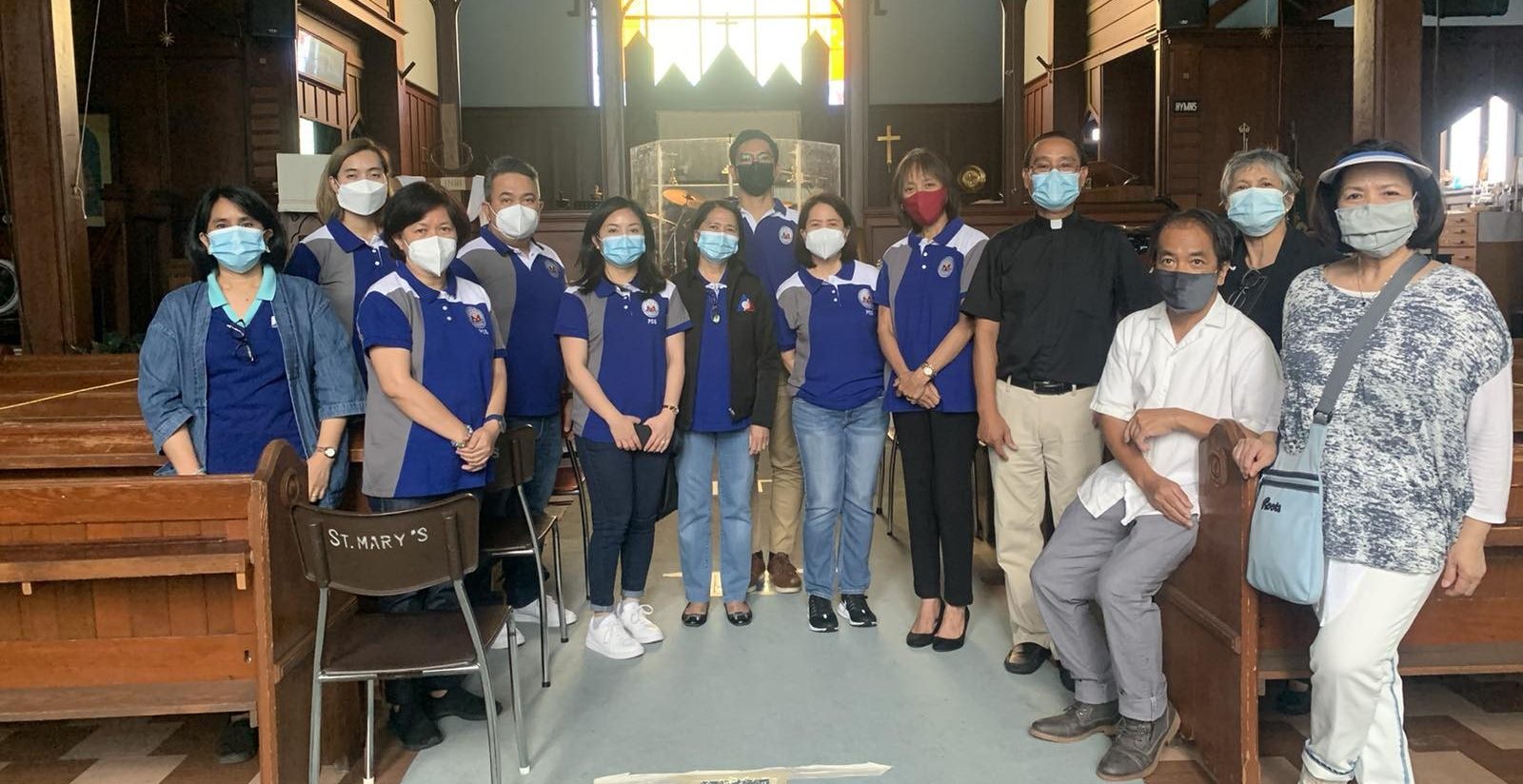 23 August 2021 – Deputy Consul General Arlene Magno (5R) and a team from the Philippine Consulate General in Vancouver and POLO-OWWA and SSS-Vancouver pose with Fr. Expedito Farinas (4R) of the St. Mary the Virgin South Hill Church, after conducting a half-day mobile registration and consular services at the church hall on 20 August 2021.  A total of 43 consular services were rendered and 30 Overseas Voters were registered that morning.
Also in the photo were volunteers from the Filipino community, Ms. Treenee Lopez (rightmost), Ms. Erie Maestro (2R) and Mr. Chris Sorio.
The activity was one of five such events organized by the Philippine Consulate to promote the Overseas Voting Registration campaign for the 2022 Philippine Presidential Elections, which is in its final weeks.
Team members from left to right are SSS Representative Jonnah Cruzada, OWWA Administrative Staff Lorraine Raymundo, Consular Assistants Millet Verceles and Kenneth Joya, Finance Officer Irene Mendoza, Assistant Labor Attache Olive Macawili, Economic Assistant Edwin Batallones, and Administrative Officer Carlota Castaneda.  END
Community Events
No event found.
Consular Services Available at
Yellowknife, Northwest Territories - CHATEAU NOVA YELLOWKNIFE 4571 48 Street, Yellowknife, NT X1A 0E2

Status: Booking now

Fort St. John, British Columbia - TBA

Status: pending

Victoria, British Columbia - TBA

Status: pending
▶

View All