June 27, 2022
CHED OFFICIALS AND PHILIPPINE HIGHER EDUCATION INSTITUTIONS VISIT BRITISH COLUMBIA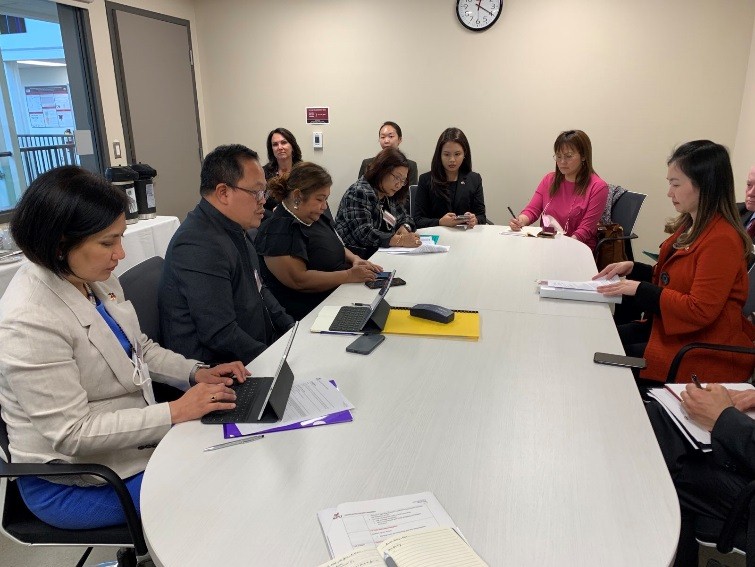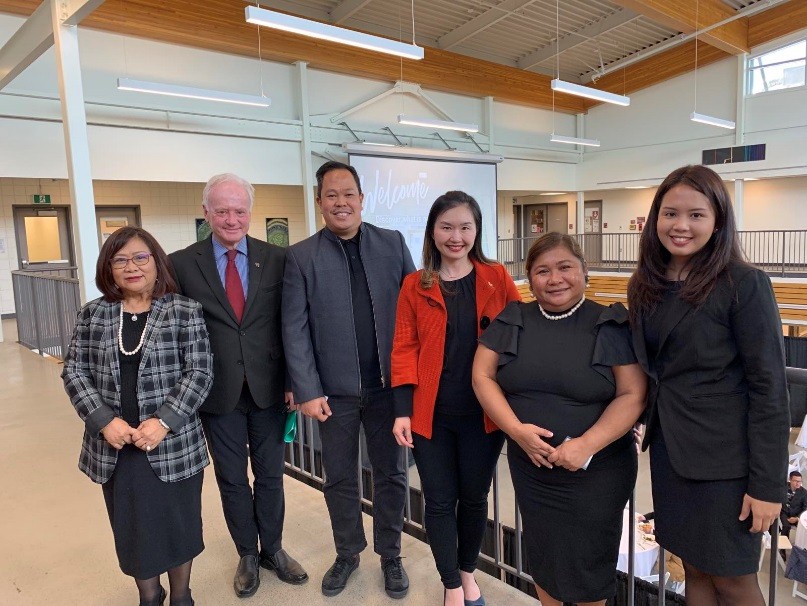 (left photo) CHED officials, led by Commissioner Aldrin A. Darilag (seated 2nd left), meet with BC Minister of Advanced Education and Skills Training Anne Kang (rightmost), during their visit to Kwantlen Polytechnic University in Surrey, the first of three institutional visits of the CHED-led delegation of Philippine HEIs.  The meeting discussed educational cooperation opportunities between the Philippines and British Columbia.  Consul General Maria Andrelita Austria (leftmost) accompanied the delegation in their visits.  Also with them were Trade Commissioner Angel Cachuela (2nd right) of the Embassy of Canada in Manila.
(right photo) L-R:  Dr. Milabel Ho of the CHED Technical Panel for Nursing, KPU President Dr. Alan Davis, CHED Commissioner Dr. Aldrin Darilag, OIC Deputy Executive Director Atty. Lily Freida M. Milla, and Ms. Ina Isabella Fanio, Executive Secretary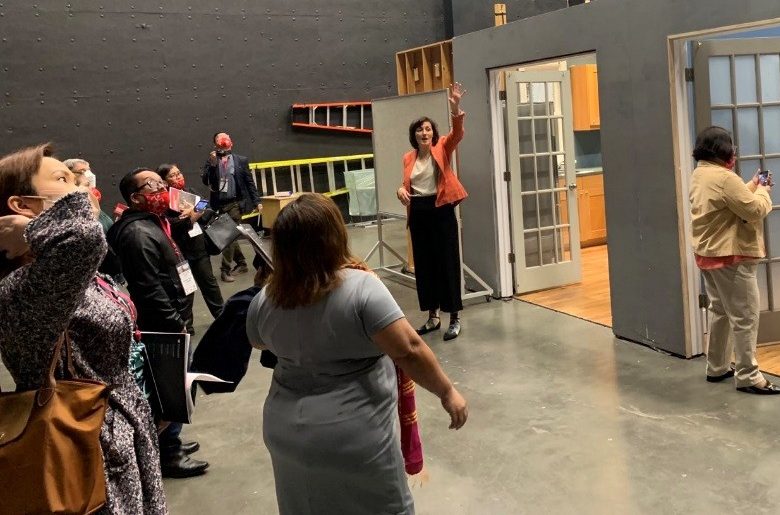 The delegation tours the animation lab (left photo) and production studio (right photo) of the BOSA Centre for Film and Animation  at the Capilano University in North Vancouver.  They also got a peek into the 3D lab, editing lab, and sound editing rooms.  The centre has three studios and state-of-the-art equipment for shooting, digital production, costuming, editing, and screening, that supports the University's film, animation and performing arts programs.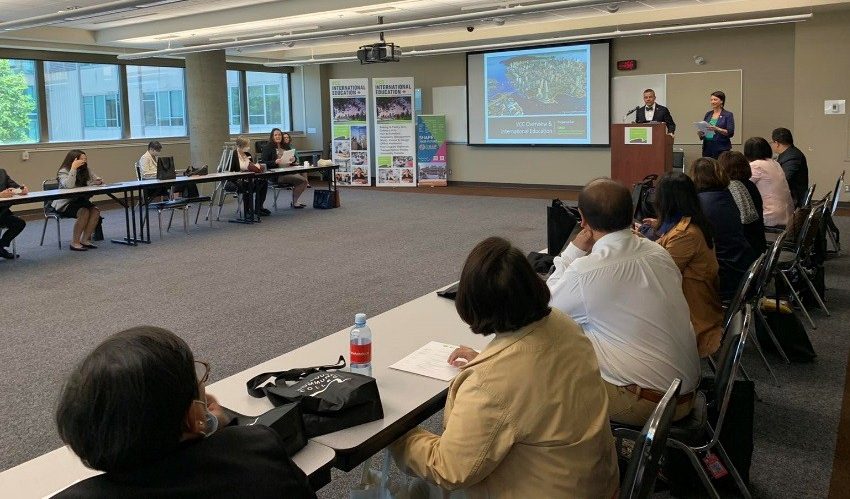 Members of he delegation listen to presentations made by the Director for International Education of the Vancouver Community College (VCC),  and the Deans of the School of Health Sciences and Indigenous Initiatives, which was followed by a presentation by the Univeristy Mobility in Asia and the Pacific International Secretariat.  In the photo, David Wells, VCC Vice President for Academic and Applied Research, addresses the delegation.  VCC was the last institutional visit arranged for the CHED and the PHEIs in Vancouver.
Community Events
No event found.
Consular Services Available at
Yellowknife, Northwest Territories - CHATEAU NOVA YELLOWKNIFE 4571 48 Street, Yellowknife, NT X1A 0E2

Status: Booking now

Fort St. John, British Columbia - TBA

Status: pending

Victoria, British Columbia - TBA

Status: pending
▶

View All