February 10, 2023
ASEAN Consuls General in Vancouver Meet the Research Team of the Asia Pacific Foundation of Canada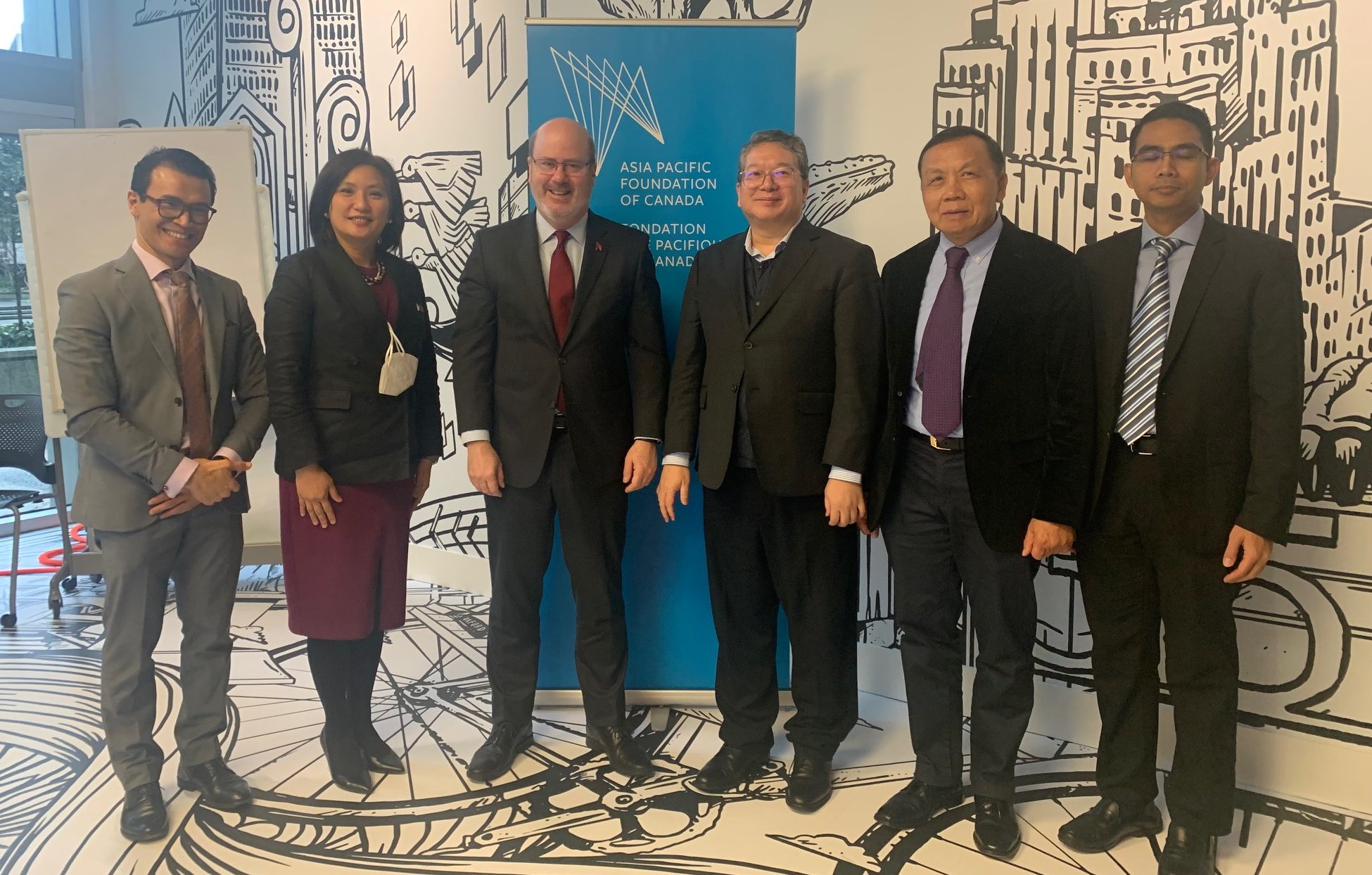 Left to right: Indonesian Consul General Hendra Halim, Philippine Consul General Maria Andrelita Austria, APF President & CEO Jeff Nankivell, Thai Consul General Rutch Soratana, Vietnam Consul General Nguyen Quang Trung, and Malaysian Consul Padli Ahmad at a meeting held on 07 February 2023 at the Asia Pacific Foundation of Canada Office in Vancouver.  (Photo from Vancouver PCG)
08 February 2023 –Consul General Maria Andrelita Austria, together with the ASEAN Consuls General in Vancouver (ACGV), met with the officials and research team of the Asia Pacific Foundation of Canada (APF Canada) on 07 February 2023 in Vancouver.
APF Canada, led by its President & CEO Jeff Nankivell, is a not-for-profit organization focused on Canada's relations with Asia.  Its mission is to be Canada's catalyst for engagement with Asia and Asia's bridge to Canada.
During the meeting, the ASEAN Consuls General and APF Canada team discussed Canada's Indo-Pacific Strategy (IPS), the establishment of a regional office for APF Canada and Canada-ASEAN FTA. The group also discussed prospects for cooperation in the areas of research, education, trade and investment.
ACGV is comprised of five ASEAN Member States: Indonesia, Malaysia, Thailand, the Philippines, and Viet Nam. END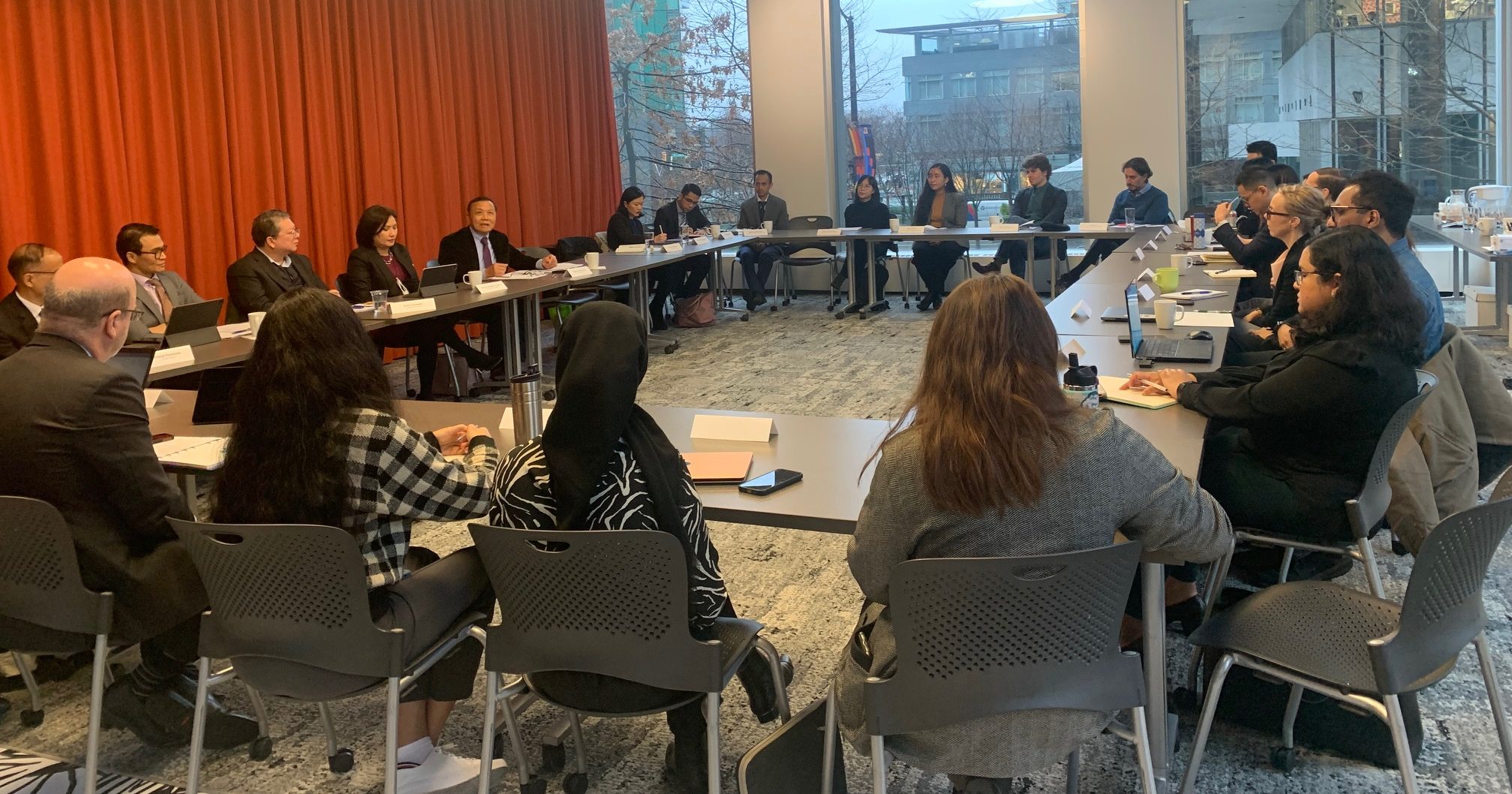 The ASEAN Consuls General and the APF Canada team discuss Canada's Indo-Pacific Strategy (IPS) and other prospects for cooperation. (Photo from Vancouver PCG)
Community Events
No event found.
Consular Services Available at
Yellowknife, Northwest Territories - CHATEAU NOVA YELLOWKNIFE 4571 48 Street, Yellowknife, NT X1A 0E2

Status: Booking now

Fort St. John, British Columbia - TBA

Status: pending

Victoria, British Columbia - TBA

Status: pending
▶

View All