February 10, 2023
Philippine Consulate General in Vancouver Opens "Mindscapes" the First Solo Art Exhibit of the Year by Artist J.A. Tan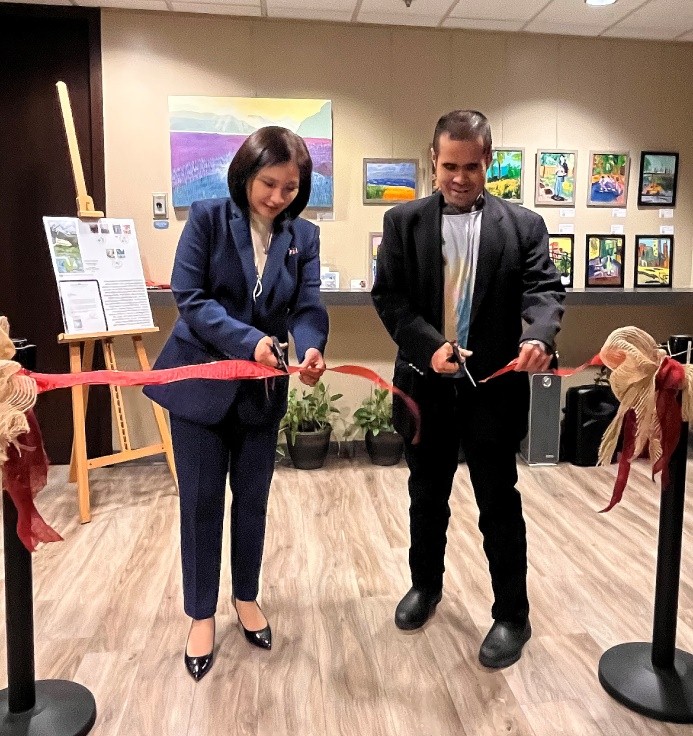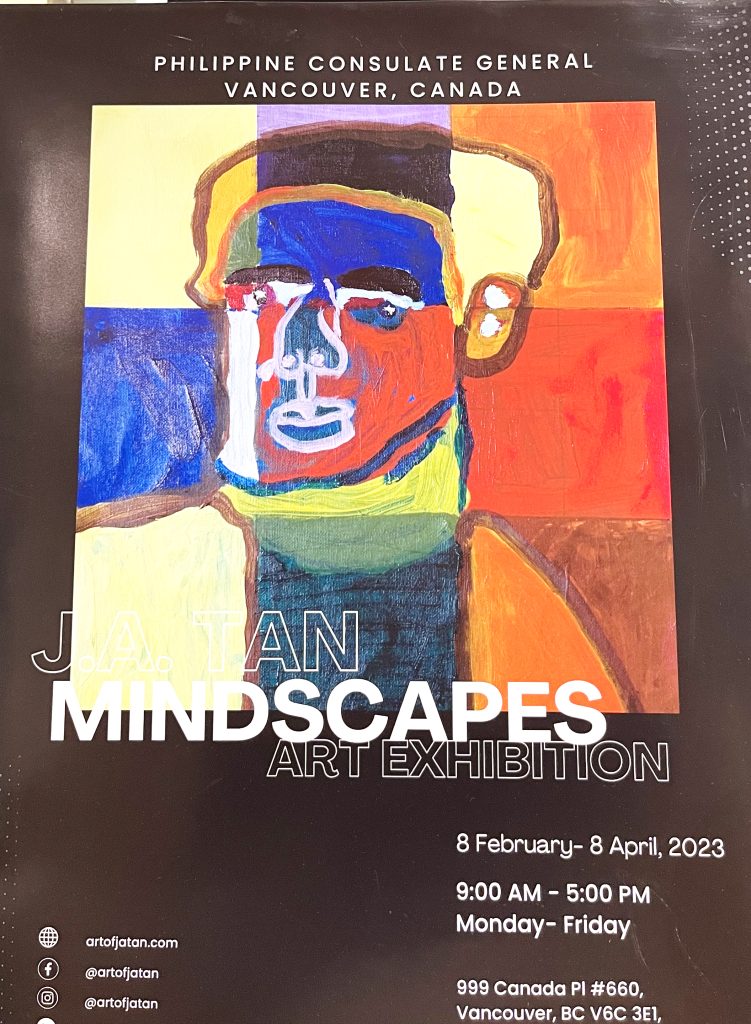 (Left photo) Consul General Maria Andrelita Austria (left) and Mr. J.A. Tan (right) during the ribbon-cutting ceremony. (Right photo) J.A. Tan, an artist with autism, wishes to show the world how his mind works through his artworks. (Photos by Vancouver PCG)
09 February 2023 — The Philippine Consulate General in Vancouver successfully launched the first Solo Art Exhibit of the year entitled "Mindscapes" by J.A. Tan on 08 February 2023. J.A. aimed to show, through his artworks, how he sees the world around him and how his mind works. The artworks included featured scenes from the Philippines (during previous visits) and Vancouver (completed mostly during the pandemic).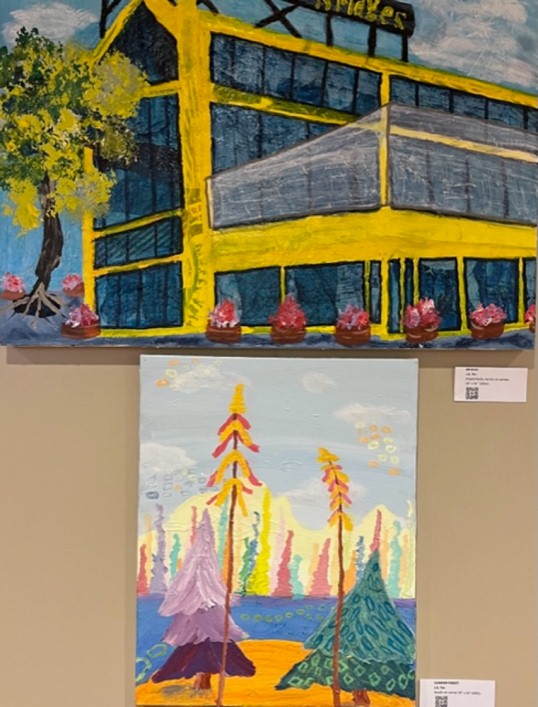 J.A. Tan describes himself as an artist with autism. He moved from the Philippines in 2006 and attended Emily Carr University of Arts and Design, where he received a Bachelor of Fine Arts degree in 2010. Since then, he has been working as a visual artist in Vancouver, mounting solo shows and doing group shows in Vancouver, Canada, California, New York, Miami, San Diego, London, U.K., Beijing, China, and Manila, Philippines. He has also been commissioned to create works for offices and residences in Vancouver and Manila. A high point in his young career was having one of his paintings chosen from among 200+ submissions, issued as a United Nation's stamp in April 2012. J.A. even traveled to the United Nations in New York for the release of the stamp and met then-Secretary General Ban Ki- Moon.
The Mindscapes Exhibit is open to the public and will run through 03 April 2023. END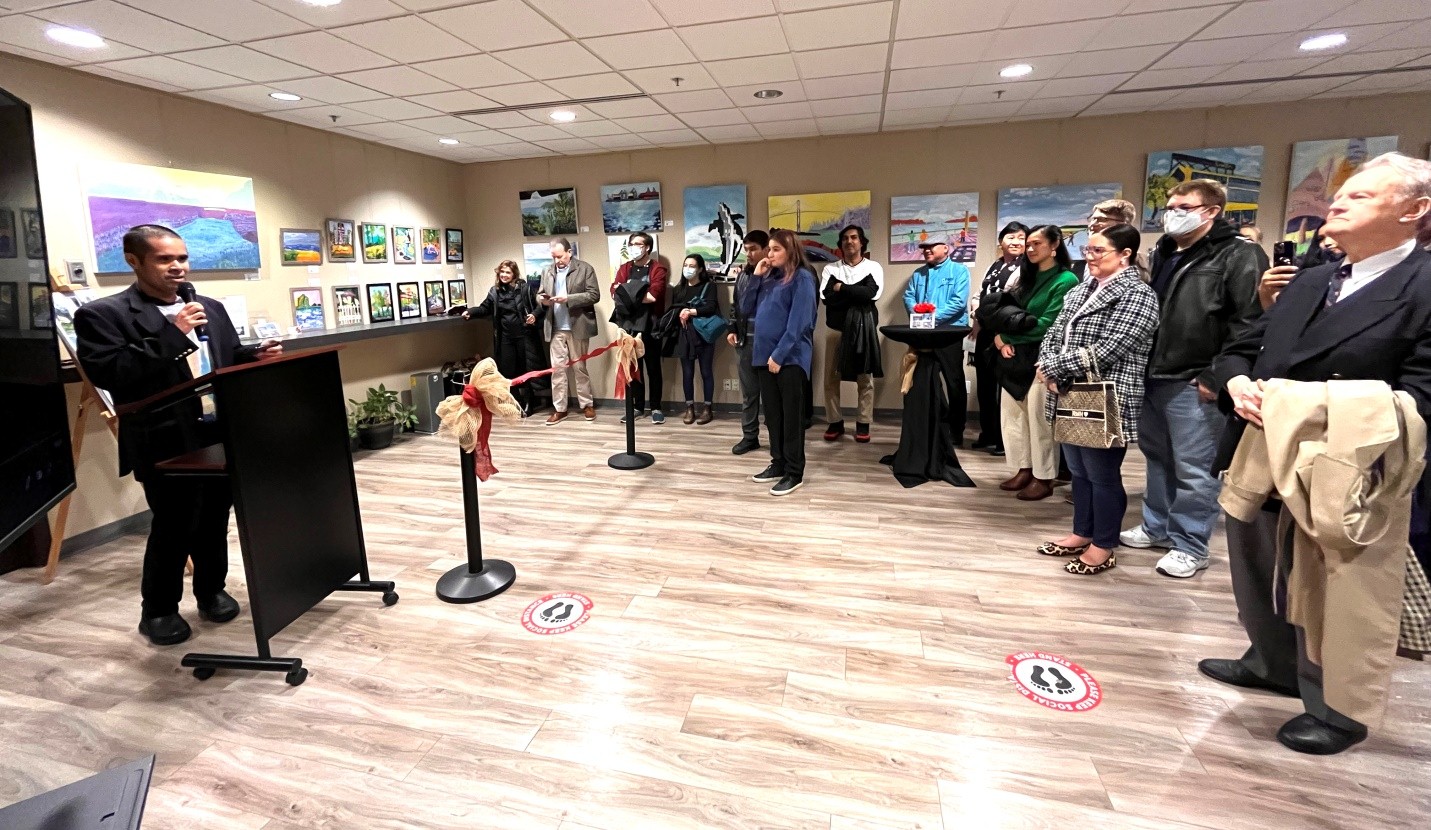 Artist J.A. Tan addresses the crowd following the Consul General's welcome remarks.
Community Events
No event found.
Consular Services Available at
Yellowknife, Northwest Territories - CHATEAU NOVA YELLOWKNIFE 4571 48 Street, Yellowknife, NT X1A 0E2

Status: Booking now

Fort St. John, British Columbia - TBA

Status: pending

Victoria, British Columbia - TBA

Status: pending
▶

View All