August 10, 2021
Webinar on Land Registration Authority's New Services and Programs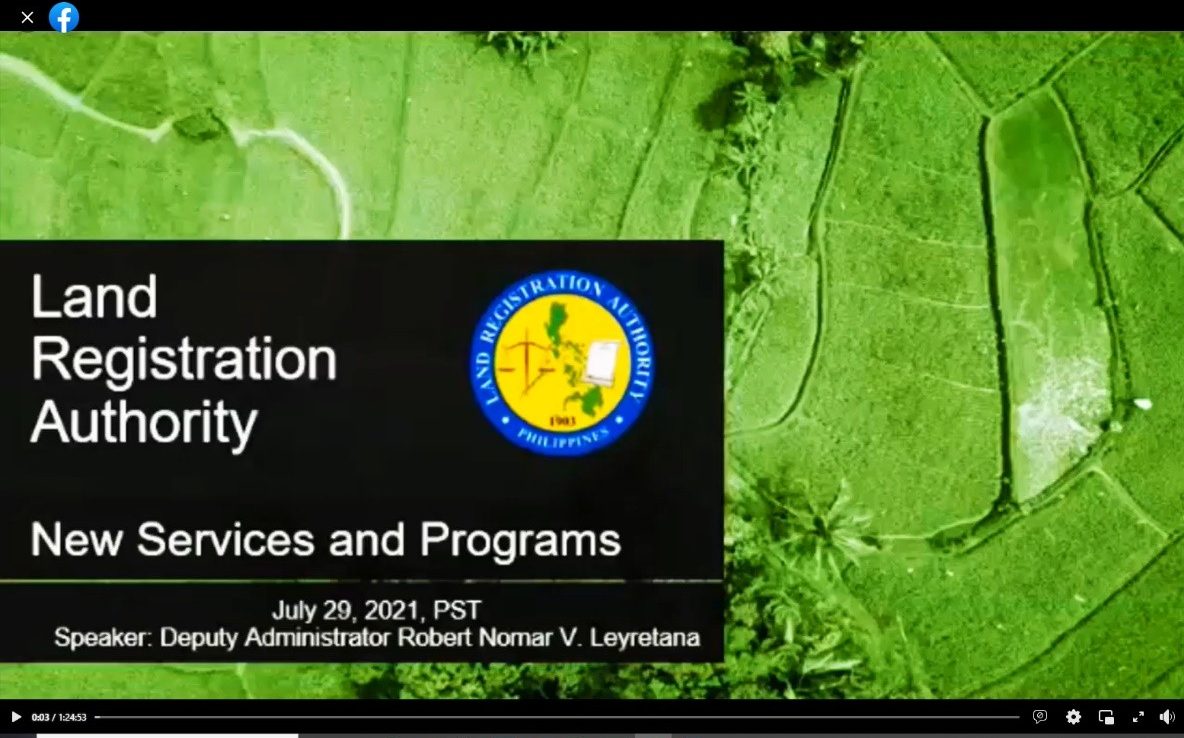 06 August 2021 – The Philippine Consulate General in Vancouver is pleased to share the video on the "Webinar on Land Registration Authority's New Services and Programs," held on 29 July 2021.
Upon the initiative of Ambassador Rodolfo D. Robles, the Land Registration Authority of the Philippines (LRA) presented to the Philippine Foreign Service Posts in Canada the online and electronic services intended to facilitate transactions involving real estate in the Philippines. The briefing was conducted by LRA Deputy Administrator Robert Nomar Leyretana, who was assisted by senior officials from LRA and the Land Registration Systems, Inc.
LRA is an agency of the Philippine government responsible for issuing decrees of registration and certificates of title and register documents, patents and other land transactions for the benefit of landowners, agrarian-reform beneficiaries, and the registering public in general.
To watch the video, kindly refer to this link:
Community Events
No event found.