August 10, 2021
Philippine Consulate General in Vancouver Extends Services to Overseas Filipinos in a Saturday Mobile Registration and Consular Services in Coquitlam, BC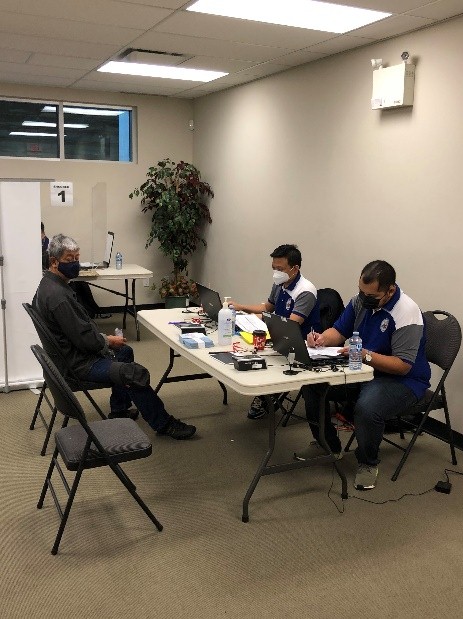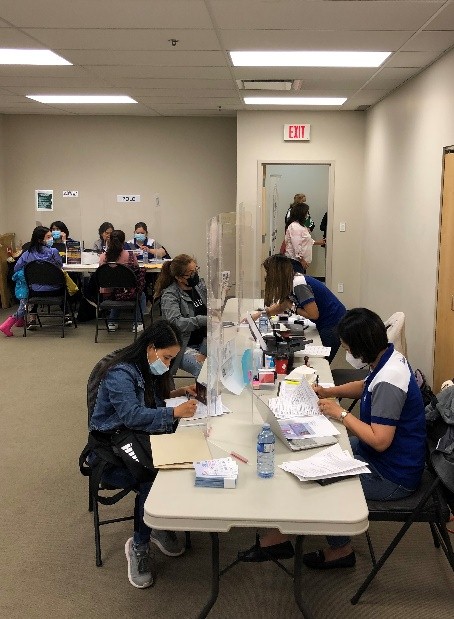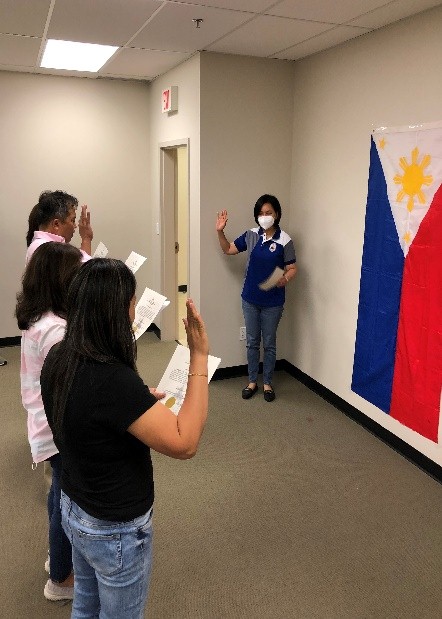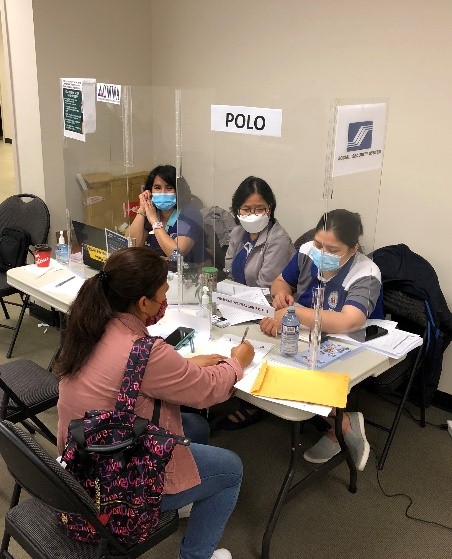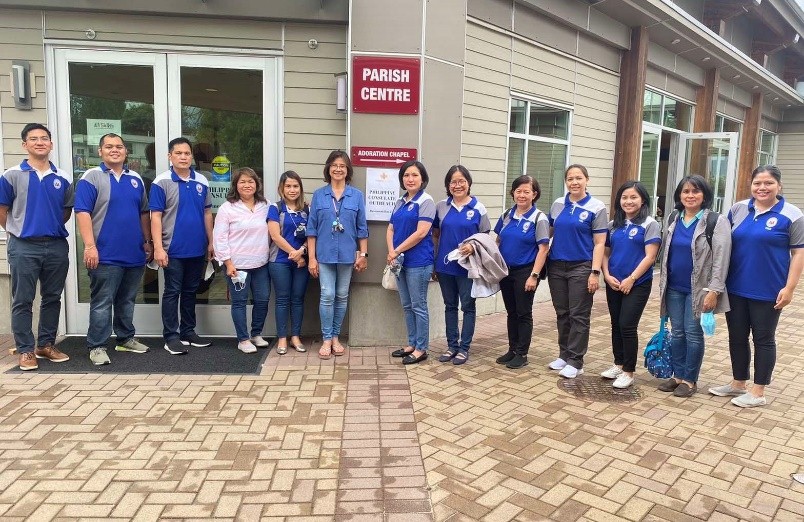 07 August 2021 – The Philippine Consulate General in Vancouver conducted a one-day, Saturday mobile registration and consular services in Coquitlam, BC in partnership with the All Saints R.C. Parish in Coquitlam, BC.
The Vancouver PCG team composed of Consul General Maria Andrelita S. Austria, Consul Ericka Anna T. Abad, Consular Assistant Millecent J. Verceles, Consular Assistant Norren Joy B. Calip, Protocol Officer Edwin Juan A. Batallones, Finance Officer Irene Pilar T. Mendoza, Consular Assistant Jose Paolo Miguel M. Festejo, Consular Assistant Ryan John B. Macas and Consular Assistant Arnel A. Anacion rendered a total of 89 consular services and registered and updated the records of a total of 34 new and existing overseas voters for the 2022 Philippine national elections.
The team was joined by Welfare Officer Lilia F. De Guzman, POLO Administrative Staff Charmaine T. Mercado and SSS Representative Jonnah A. Cruzada who attended to various queries on OEC issuance, contract verification, OWWA membership and SSS Membership.
Community Events
No event found.