April 26, 2023
Philippines Canada Trade Council (PCTC) Celebrates the Appointment of Philippine Consul General to Vancouver Arlene Magno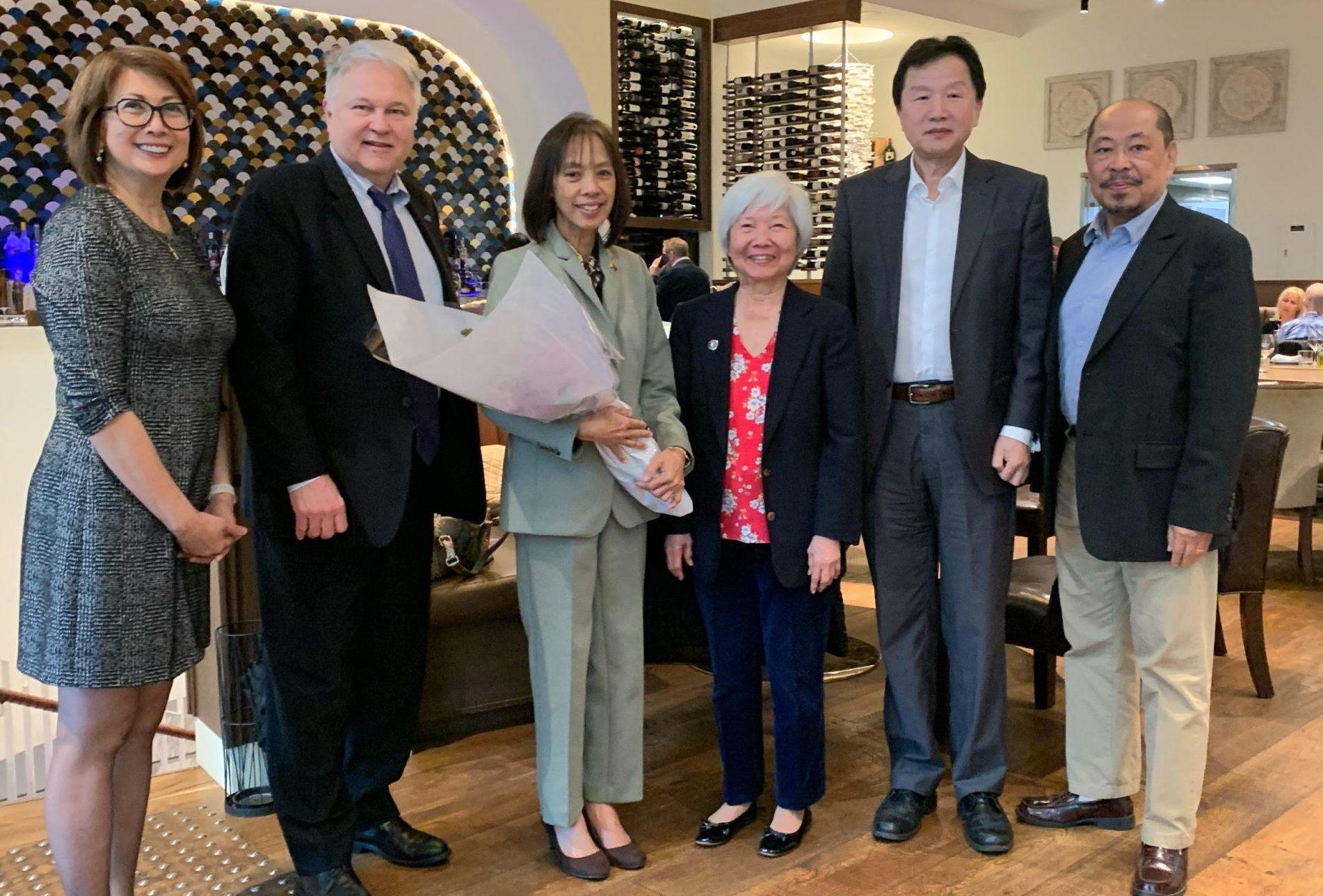 Philippine Consul General Arlene T. Magno (3L) receives a bouquet of flowers from the Board of Directors of the Philippines Canada Trade Council (L-R) Ms. Anna Lu, Chair; Mr. Neil Mort, Vice Chair; Ms. Mercedes Wong, Membership Chair; Mr. Bill Mitsui, Public Relations and Technology Chair; and Mr. Isidro Saguindan, Treasurer. (Photo by Vancouver PCG)
24 April 2023 – The Board of Directors of the Philippines Canada Trade Council (PCTC) hosted a lunch in honor of Consul General Arlene T. Magno, who recently assumed her post as the new Philippine Consul General to Vancouver, at Hydra Estiatorio in Vancouver on 20 April 2023.  Consul General Magno was accompanied by Consul Analyn Ratonel.
The PCTC Board of Directors expressed their best wishes to Consul General Magno and conveyed their appreciation to the Consulate for being supportive of the Council's past activities.  Consul General Magno, in response, thanked the PCTC for their warm welcome and committed to continue working with them on programs that would benefit the community.
Consul General Magno also took this opportunity to share with the group the forthcoming activities of the Consulate such as the Proudly Philippines: Food and Travel Fair in June and the ASEAN Charity Golf Tournament in August.  She also invited the Board members to join the 2024 Winter Escapade to be organized by Philippine Posts in Canada, in collaboration with the Philippine Department of Tourism – San Francisco, and discussed the Consulate's upcoming webinars on franchising and start-ups, as well as potential collaboration in mentoring for Filipino international students.
PCTC, established in 1983, is a Vancouver-based non-governmental association promoting and assisting fellowship, goodwill, trade and business between Canada and the Philippines. END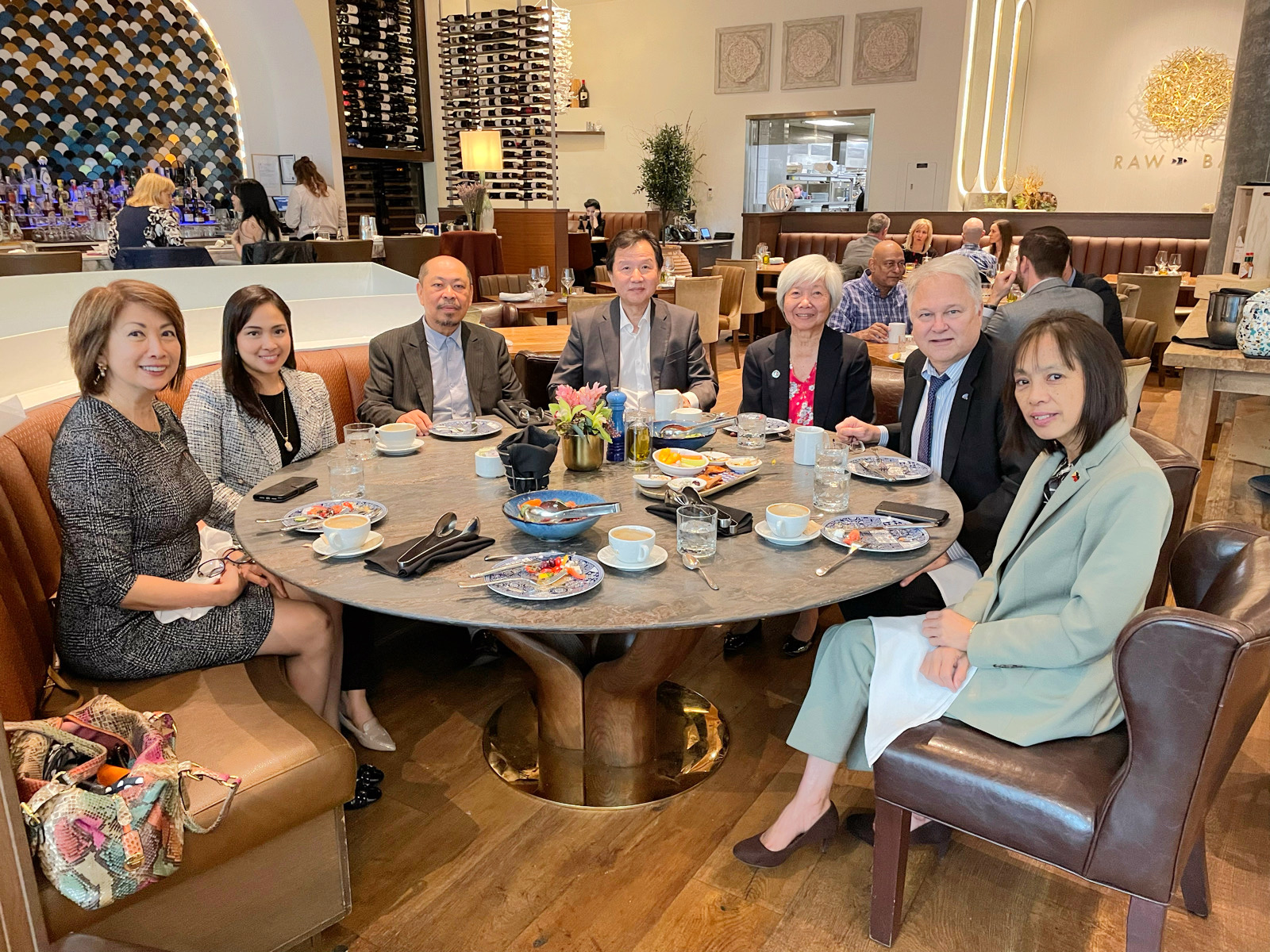 Community Events
No event found.
Consular Services Available at
Kelowna, British Columbia - TBA

Status: pending

Whitehorse, Yukon - TBA

Status: pending

Yellowknife, Northwest Territories - TBA

Status: pending

Fort St. John, British Columbia - TBA

Status: pending
▶

View All