April 24, 2023
PHILIPPINE CONSULATE GENERAL IN VANCOUVER SUPPORTS SCALE UP MEDIA GROUP GRAND OPENING AND LAUNCH EVENT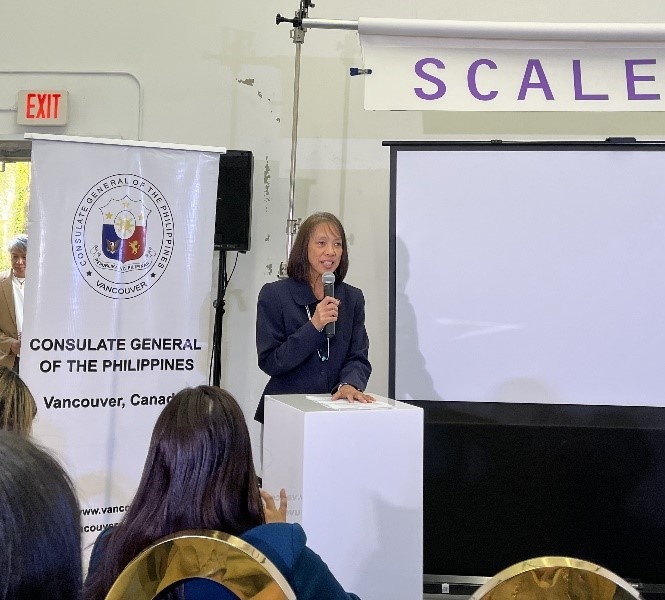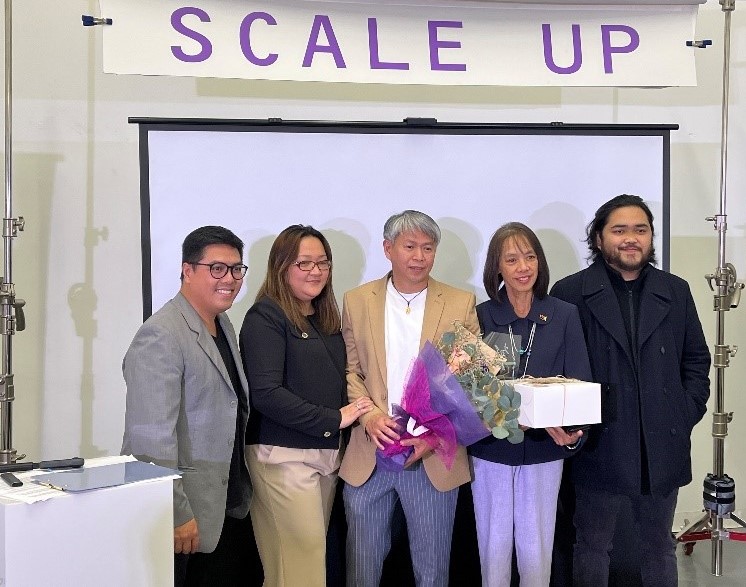 LEFT PHOTO – Consul General Arlene T. Magno delivers her opening remarks at the launch event; RIGHT PHOTO – Consul General Magno poses with the Scale Up team (L-R) Mr. Mark Jarder, Operations Manager, Mrs. Vanessa Orsua, Mr. William Orsua, CEO, and Mr. Emir Kahn Bautista, Vice President (not in photo is Ms. Sheena Yutuc, Digital Marketing Manager).
19 April 2023 – The Philippine Consulate General in Vancouver supported a new Vancouver-based company called Scale Up Media Group, on its grand opening and launch event.  Owned by Fil-Canadian Mr. William Orsua, Scale Up has as its goal helping small businesses scale up by better promoting their brand or product in the digital space. Among the services it provides are commercial photography, commercial videography and digital marketing.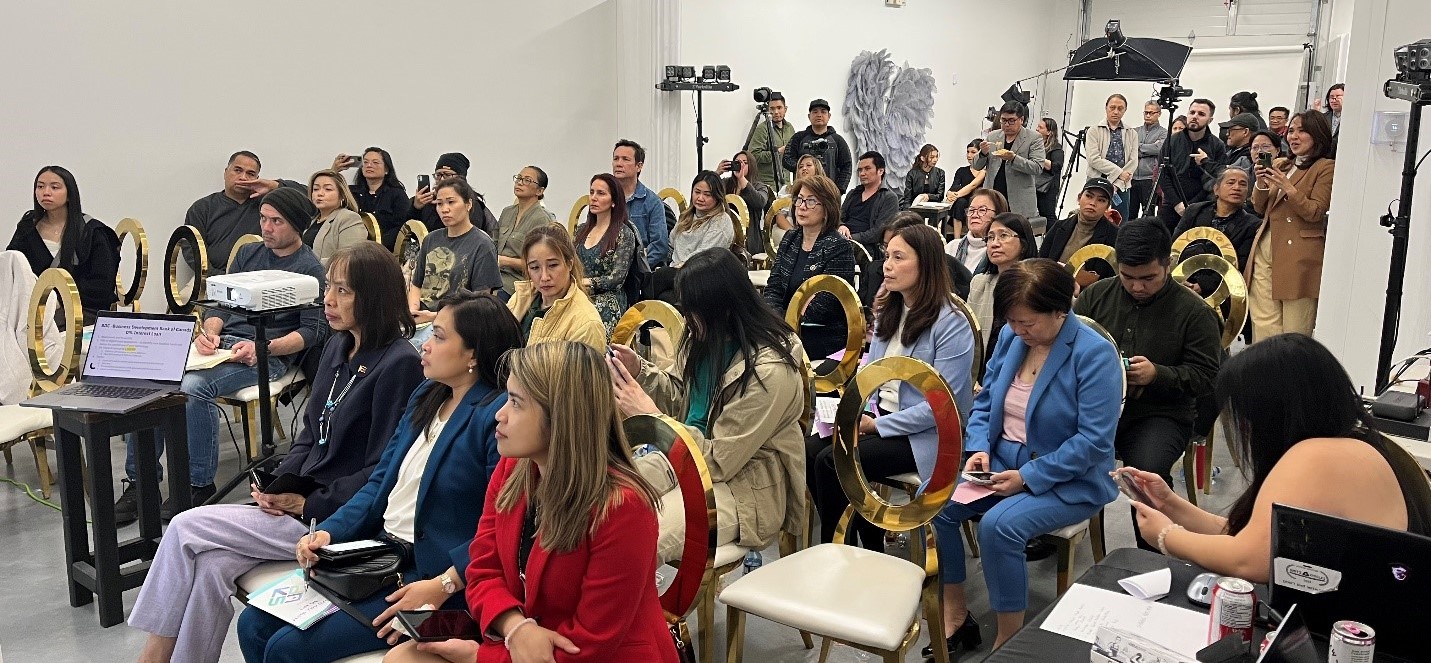 Consulate personnel join attendees in listening to the mini-talks on commercial photography, commercial videography, digital marketing, and Canadian government grants for SMEs.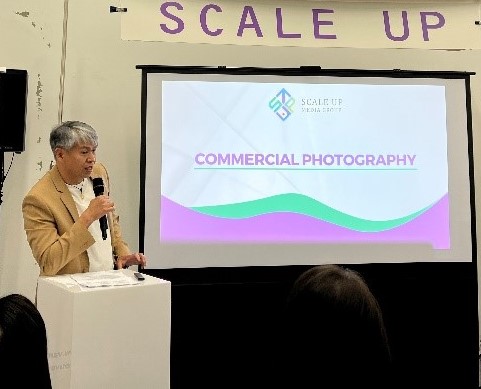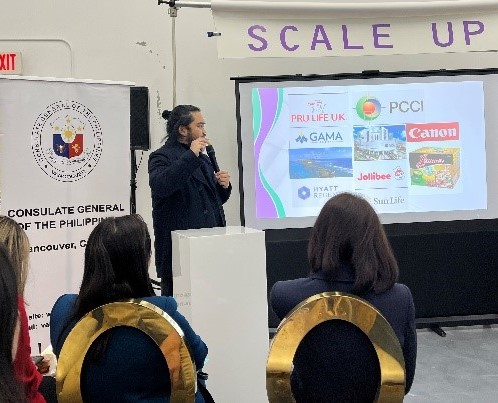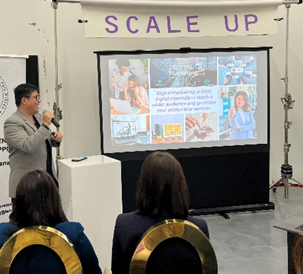 For its launch event, Scale Up organized mini-talks on commercial photography, the art of video marketing, and digital marketing.  Chartered Public Accountant Ms. Loribel Mercado, spoke on the available grants for small and medium enterprises, such as the Canada Digital Adoption Program and the Boost your Business Technology Grant, geared towards helping companies improve their online presence.  The program ended with a presentation on the Scale Up business model. Attendees included Filipino-Canadian entrepreneurs whose businesses ranged from food products to art to real estate.
In her opening remarks, Consul General Magno recognized how the internet has revolutionized the way businesses market themselves and noted that even the Philippine Consulate General has had to resort to some form of digital strategy to better reach its targeted audience and meet its public diplomacy goals. In supporting the grand opening, she said that the Consulate was helping both new Fil-Can businesses, like Scale Up, to establish its roots in the business world, as well as existing ones reach their full potential by connecting them with companies whose business model is designed to help them grow.END
Community Events
No event found.
Consular Services Available at
Kelowna, British Columbia - TBA

Status: pending

Whitehorse, Yukon - TBA

Status: pending

Yellowknife, Northwest Territories - TBA

Status: pending

Fort St. John, British Columbia - TBA

Status: pending
▶

View All