September 16, 2021
Philippine Consulate General in Vancouver opens "MANILA COMES TO TOWN" Food Truck Festival

15 September 2021 - The Philippine Consulate General in Vancouver opened, today, this year's  "Manila Comes to Town", a three-day Filipino food truck festival being held on the southside of the 900 block, Canada Place.   Ms. Mable Elmore (left photo below), a Filipino-Canadian Member of the Legislative Assembly of the province of British Columbia, graced the opening ceremony.  Other special guests were the Consuls General of Germany, Indonesia, Malaysia, Switzerland, the United States, and Vietnam, and the Acting Consul General of Thailand.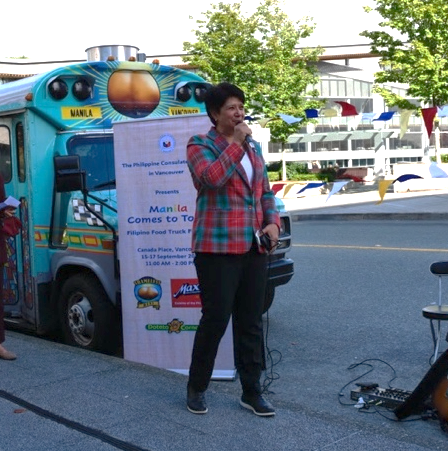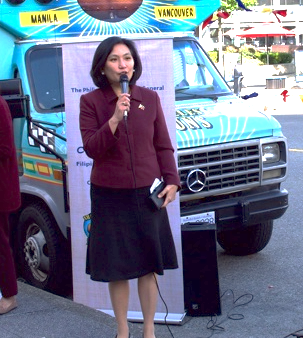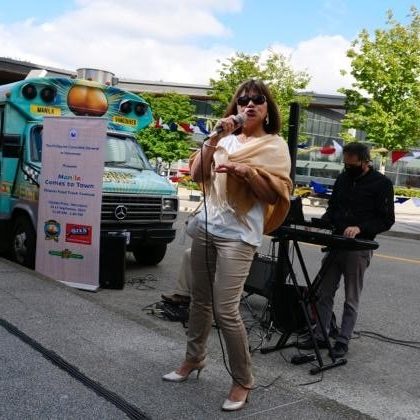 Iconic food brand Potato Corner joined food truck participants, Max's Restaurant and Shameless Buns, which were featured in the first "Manila Comes to Town" food truck festival in 2019.  Max's Restaurant is known in the Philippines for its tender, juicy and crispy chicken that can only be described as "delicious to the bones".  Shameless Buns, a Vancouver-based food truck, offers Philippine flavors in exciting, non-traditional creations in their sandwich buns and poutine version of the fries.  Potato Corner is famous in the Philippines for its tasty-flavored fries.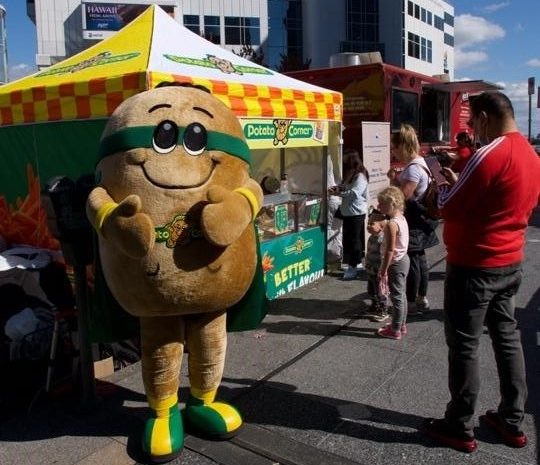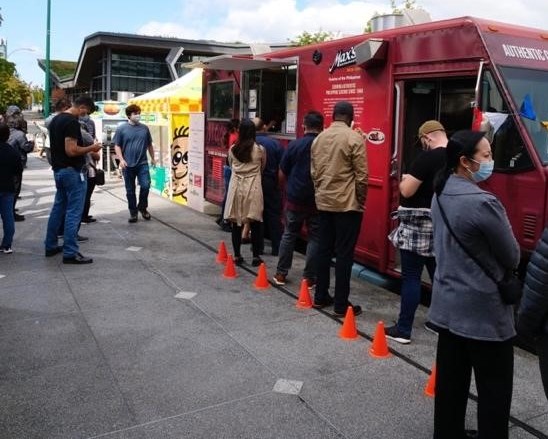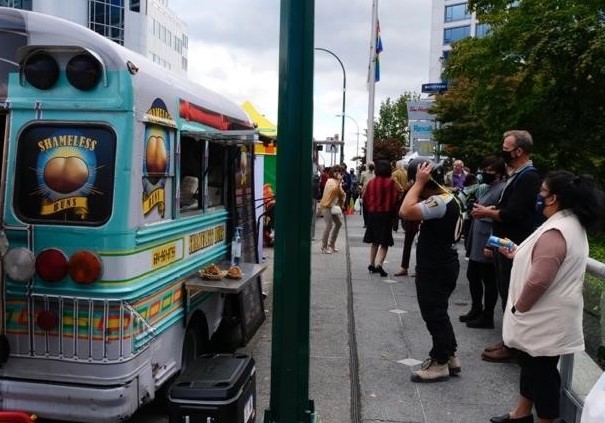 To add fun to the event, Vancouver's Philippine King and Queen of Jazz, Mr. and Mrs. Ed and Salve Dayao, entertained guests and customers with songs that both relaxed and delighted their audience.  In the next two days, two other Fil-Canadian singers will perform at the food truck festival.  The food truck festival will run at the Canada Place until 17 September 2021 from 11:00 AM to 2:00 PM.END
Community Events
No event found.
Consular Services Available at
Yellowknife, Northwest Territories - CHATEAU NOVA YELLOWKNIFE 4571 48 Street, Yellowknife, NT X1A 0E2

Status: Booking now

Fort St. John, British Columbia - TBA

Status: pending

Victoria, British Columbia - TBA

Status: pending
▶

View All