May 30, 2022
PHILIPPINE CONSULATE GENERAL IN VANCOUVER CONDUCTS FIRST CONSULAR OUTREACH FOR 2022 IN VICTORIA, BRITISH COLUMBIA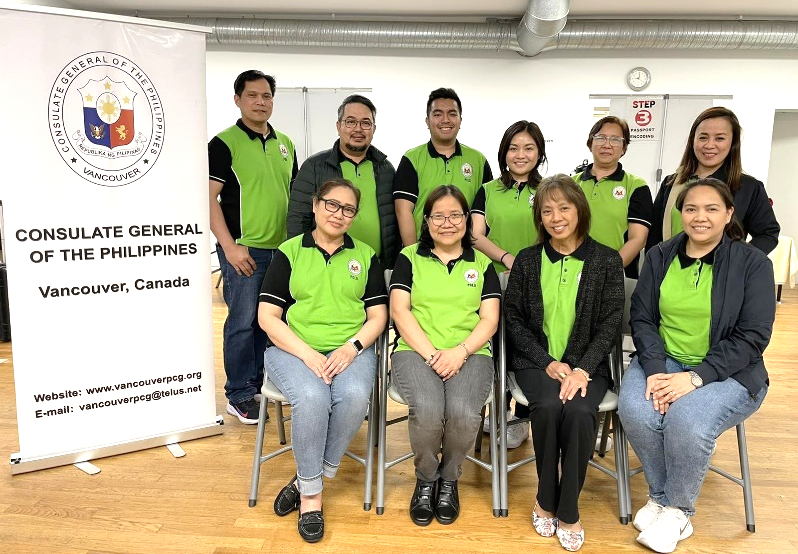 Left Photo – The Consular Team; seated from left to right:  POLO Administrative Staff Rica Maria Bernardez, Welfare Officer Lilia De Guzman, Deputy Consul General Arlene T. Magno, ATN Officer Joy Calip; Standing L-R:  Consular Assistants Arnel Anacion and Kenneth Joya, POLO Administrative Staff Neil Justin Nicolas, Finance Officer Irene Pilar Mendoza, OWWA Administrative Staff Mila Cabansag, and Consular Assistant Mary Ann Jurado. Right Photo – the consular team with FilCom leaders in Victoria:  Ms. Laila Pires (seated, 3rd from right), Ms. Annette Beech (seated, 2nd from right) and Ms. Dominga Passmore (seated, rightmost).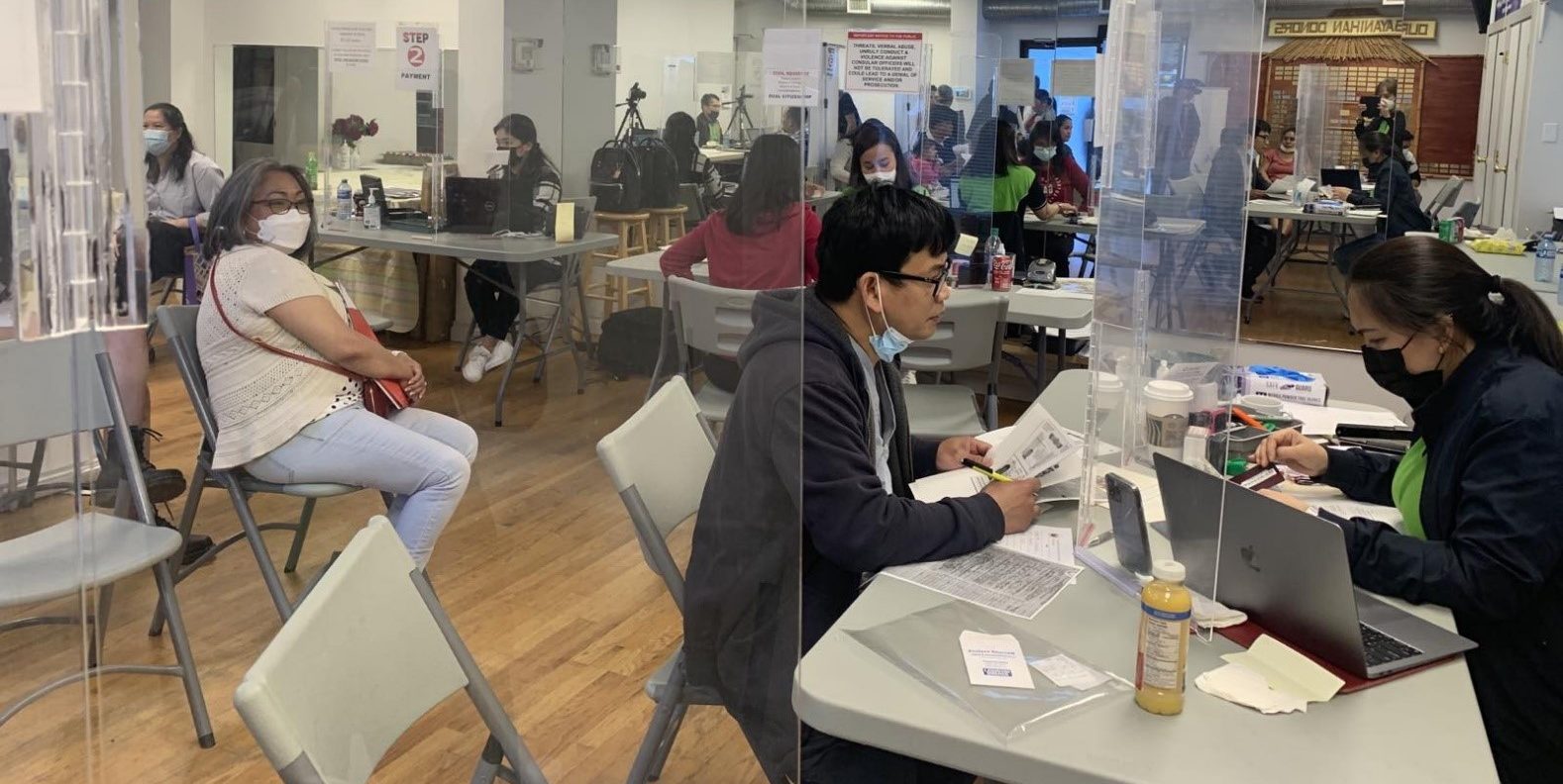 Consulate personnel attended to applicants from Victoria and the rest of Vancouver Island during the two-day outreach, 21-22 May 2022, held at the Bayanihan Community Centre in Victoria.  Some 62 former Filipinos took their oath of dual citizenship, more than 240 renewed their Philippine passports, and close to a hundred others applied to report their births and marriages and have their documents consularized.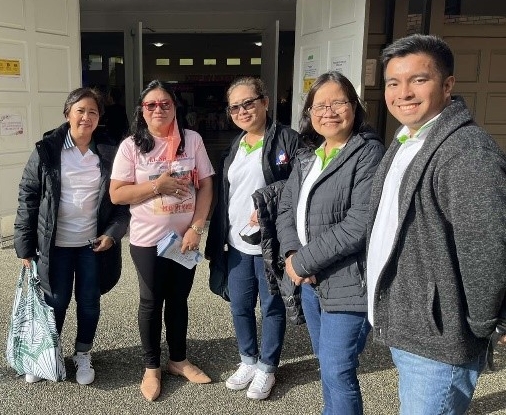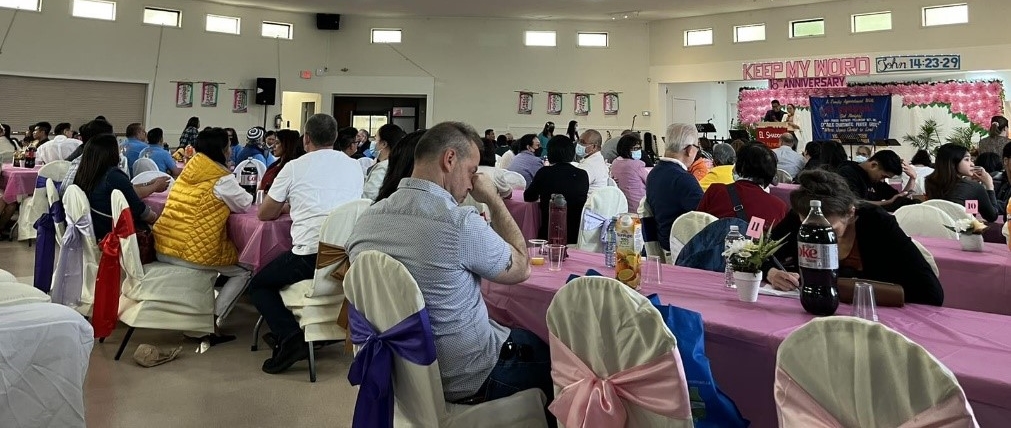 Left Photo – POLO/OWWA Vancouver personnel pose with Ms. Emma Cusi (2nd from left), coordinator of El Shaddai Chapter in Victoria; Right Photo – POLO/OWWA Vancouver personnel conducted an information drive to members of the El Shaddai Victoria Chapter, on the occasion of the celebration of their 18th Anniversary at the Our Lady of Fatima Church in Victoria.
Community Events
No event found.
Consular Services Available at
Kelowna, British Columbia - TBA

Status: pending

Whitehorse, Yukon - TBA

Status: pending

Yellowknife, Northwest Territories - TBA

Status: pending

Fort St. John, British Columbia - TBA

Status: pending
▶

View All