April 08, 2022
PHILIPPINE CONSULATE GENERAL IN VANCOUVER CONDUCTS FINAL TESTING AND SEALING OF VOTE COUNTING MACHINES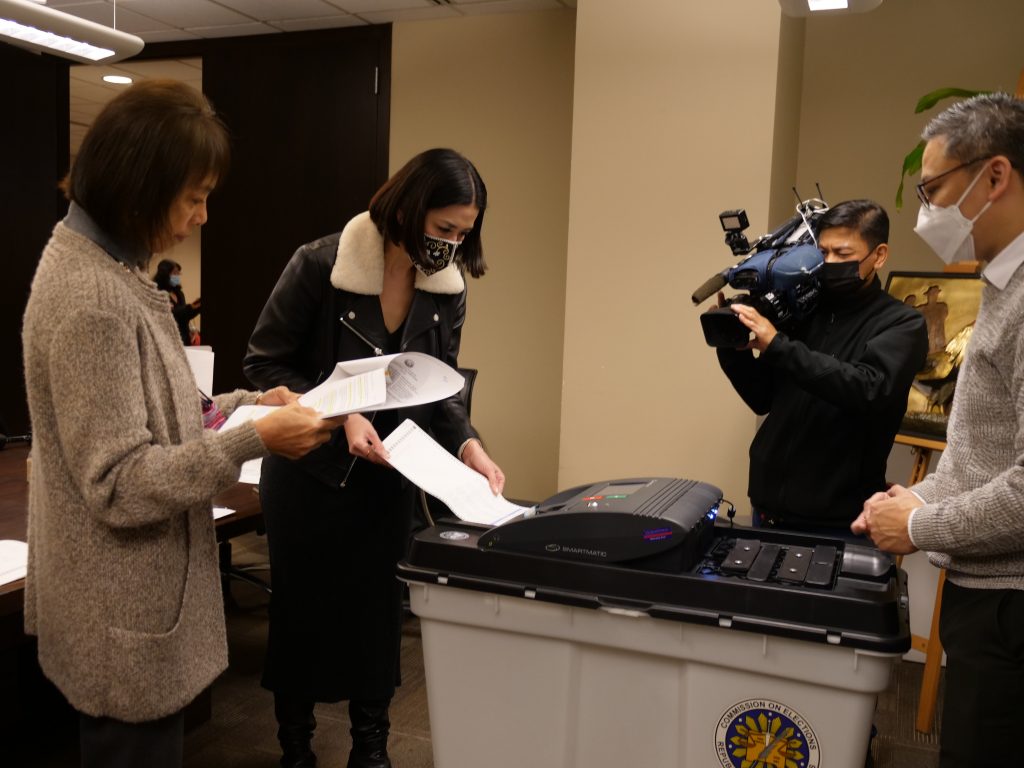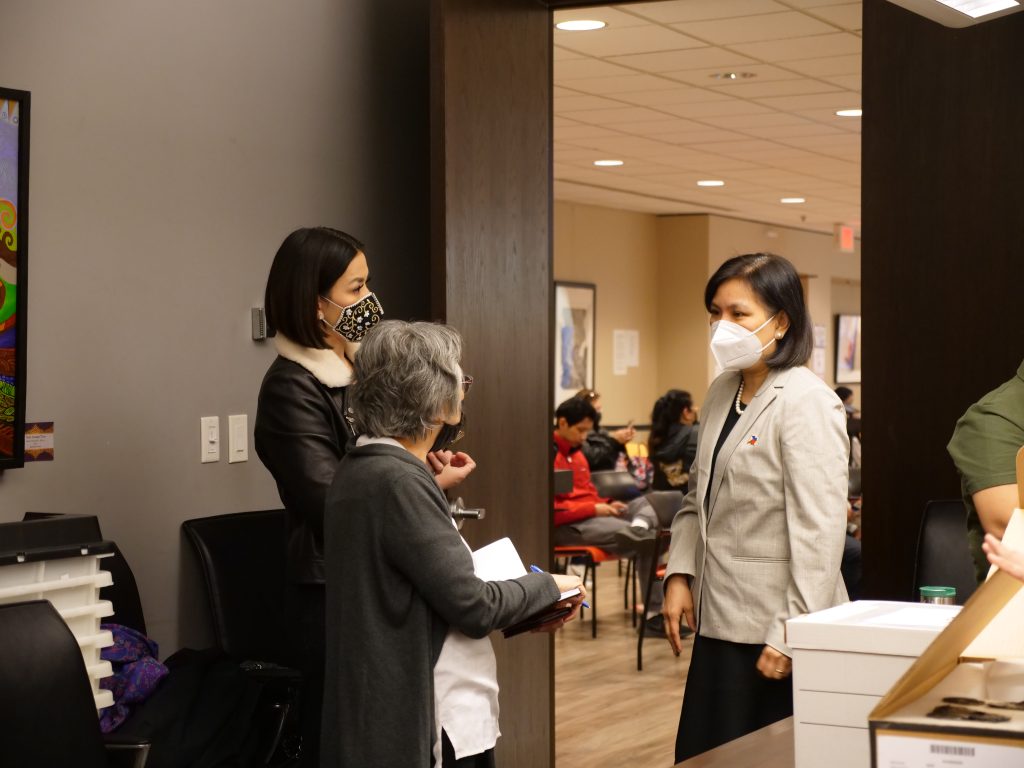 (Left photo) Special Board of Election Inspectors (SBEI) Chairperson and Deputy Consul General Arlene T. Magno and SBEI Third Member Jay Michael Tolentino guide Ms. Rhea Santos as she feeds a sample ballot into the Vote Counting Machine (VCM). (Right photo) Consul General Maria Andrelita S. Austria explains the importance of the Final Testing and Sealing (FTS) of the VCMs to the media and Filcom representative in Vancouver. (Vancouver PCG photos)
06 April 2022 – The Philippine Consulate General in Vancouver conducted the Final Testing and Sealing (FTS) of the Vote Counting Machines (VCMs) at the Consulate's Conference Room on Wednesday, 6 April 2022.  The VCMs will be used for the 2022 Philippine National Elections, which will run from 10 April 2022 (8:00 AM) to 9 May 2022 (4:00 AM, Vancouver time).
Consul General Maria Andrelita S. Austria explained to the members of the Filipino community and media that the conduct of the FTS is a standard procedure to be done by all deputized Special Board of Election Inspectors (SBEIs) at their respective polling centers. The FTS aims to check the accuracy, completeness and security of the VCMs before they are utilized come election day.
Filipinos at the consular premises were given the opportunity to accomplish FTS sample ballots and feed them into the VCMs.  After the testing, SBEIs re-zeroed all the SD cards, voiding any votes previously inputted. The VCMs were then sealed and secured.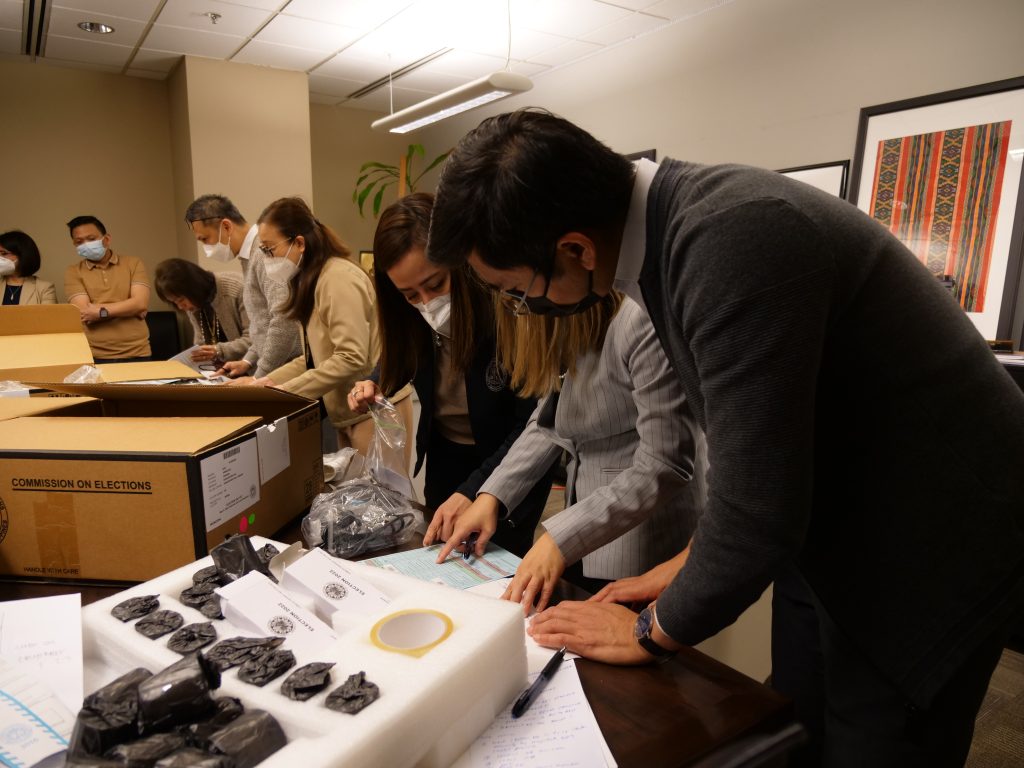 (Left photo) SBEI members unpack the VCMs and election materials in front of volunteers/witnesses. (Right photo) A test voter accomplishes a sample ballot to be used for the FTS. (Vancouver PCG photos)
The Consulate will send registered overseas voters election packets via mail to their registered mailing addresses.  Further information on the Philippine Overseas Voting is available in the Consulate's official website https://www.vancouverpcg.org/ and Facebook page (PHinVancouver). END
Community Events
No event found.