April 10, 2022
ADVISORY NO. 25-2022: PHILIPPINE CONSULATE CLOSURE IN APRIL 2022
The public is advised that the Philippine Consulate General in Vancouver will be closed for Consular Services on the following public holidays:
April 14 –Maundy Thursday
April15–GoodFriday
April 18 -Easter Monday
The Philippine Consulate General is open for pick-up and drop-off of Ballot Packets for the May 2022 Philippine National Elections from 9:00 a.m. to 5:00 p.m..  Kindly contact the Consulate at mobile no. +1778-706-0280.
For emergencies relating to Filipino nationals,the Consulate may be contacted through the Duty Officer mobile no. +16046535858.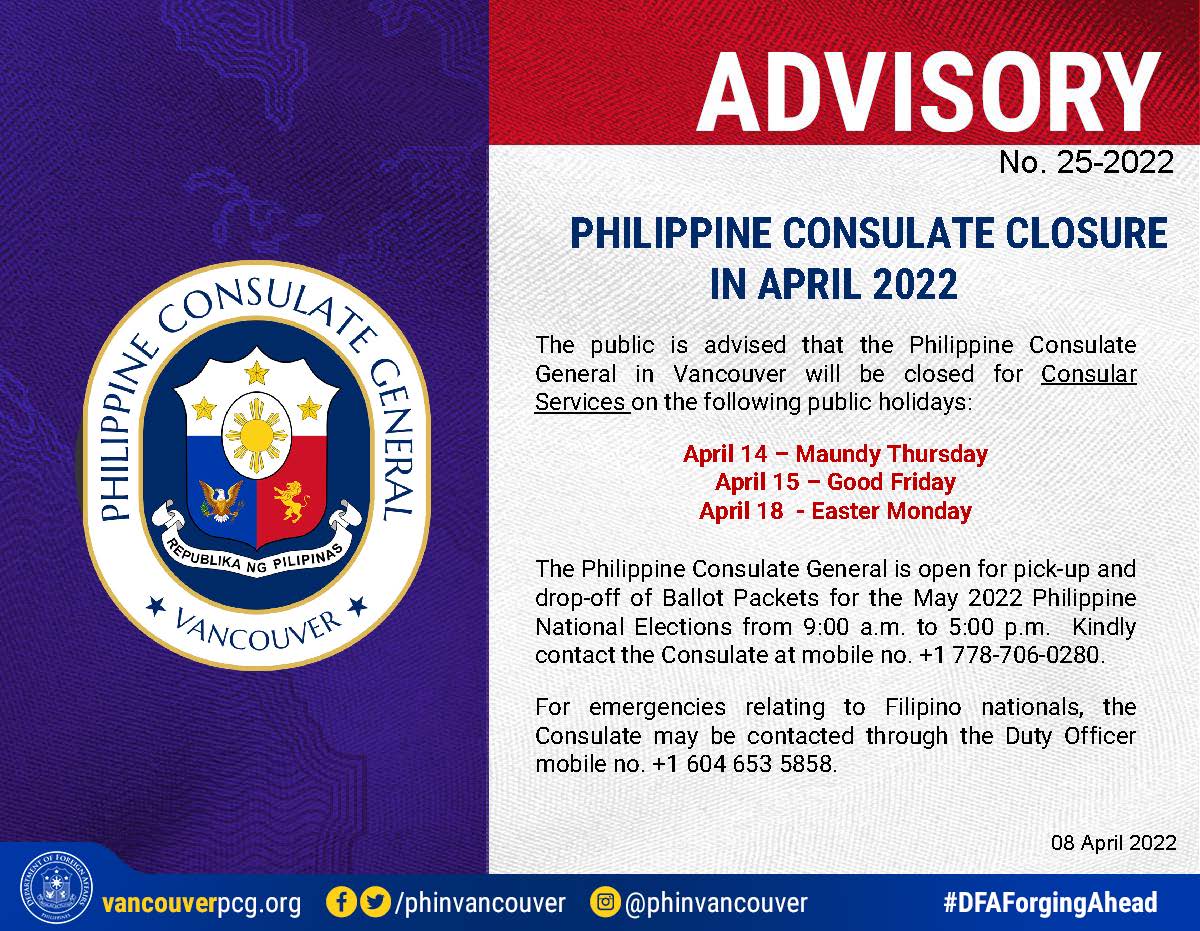 Community Events
No event found.