May 12, 2023
PH Consulate General in Vancouver Opens "Rod Pedralba Exhibit" in Celebration of the National Heritage Month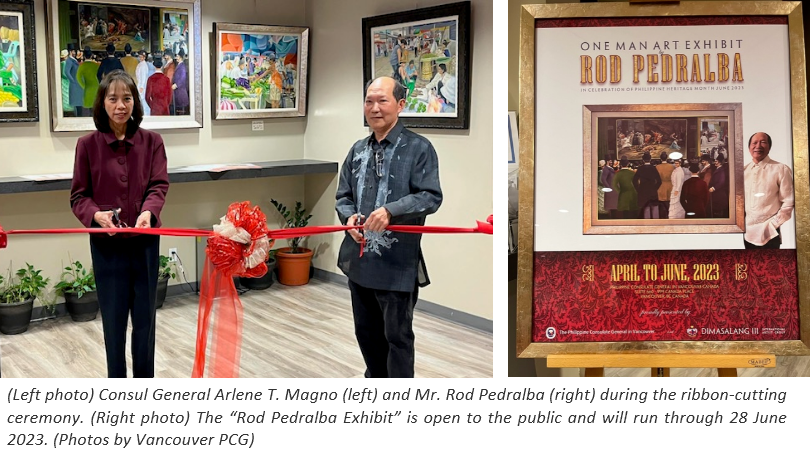 VANCOUVER, 09 May 2023 – The Philippine Consulate General in Vancouver successfully launched the solo Art Exhibit by Rod Pedralba on 05 May 2023 at the Consulate, in commemoration of the National Heritage Month.
In her remarks, Consul General Arlene T. Magno said that the Philippines is a country with a rich culture and history, and one of the ways in which this cultural heritage is expressed is through the arts.  She conveyed her appreciation to Mr. Pedralba for generously sharing some of his works with the Consulate through this exhibit.
The selection of works in the exhibition showcases the essence of the Filipino cultural heritage. Pedralba's artworks included featured scenes from the Philippines, including his Siargao and Gigantes Island series.
Rod Pedralba was born in southern Philippines and trained as an Architectural Draftsman prior to moving to Canada.  His art evolved from a blend of concepts into a new modern vision identified by fragmented patterns and shapes creating a unique form of cubism. He is a member of the Dimasalang III International Artists.
The Rod Pedralba Exhibit is open to the public and will run through 28 June 2023. END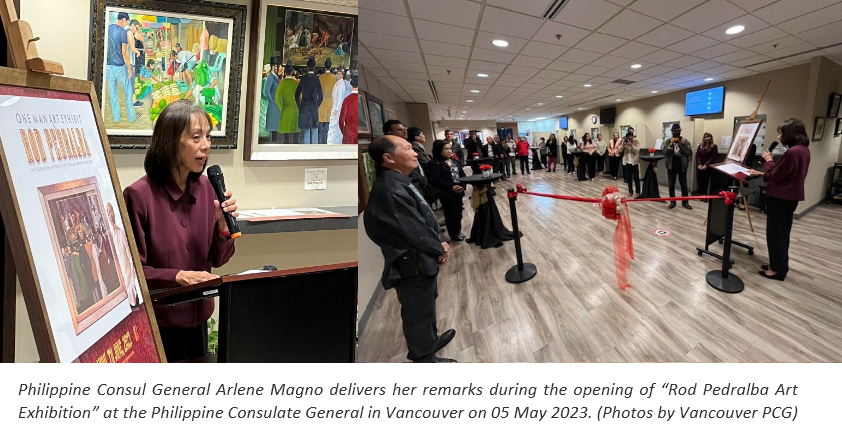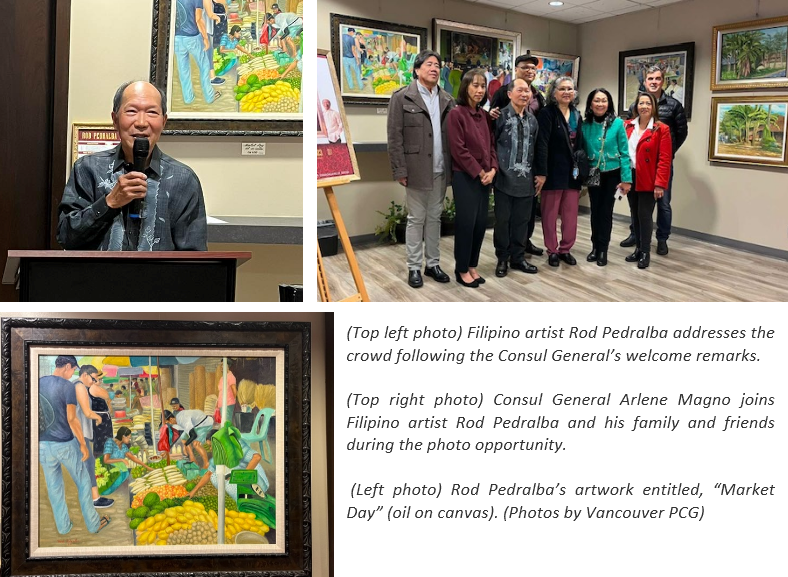 Community Events
No event found.