May 12, 2023
ANNOUNCEMENT: Overseas Filipinos (including permanent residents, international students, and dual citizens) who are 18 years old and above are invited to participate in an online survey on the Philippine overseas voting and registration.
The results of the survey will help formulate policies to improve the overseas voting and registration processes.
To answer this online survey, scan the QR code in the poster or click through this link: https://bit.ly/SurveyOnOV.  Thank you.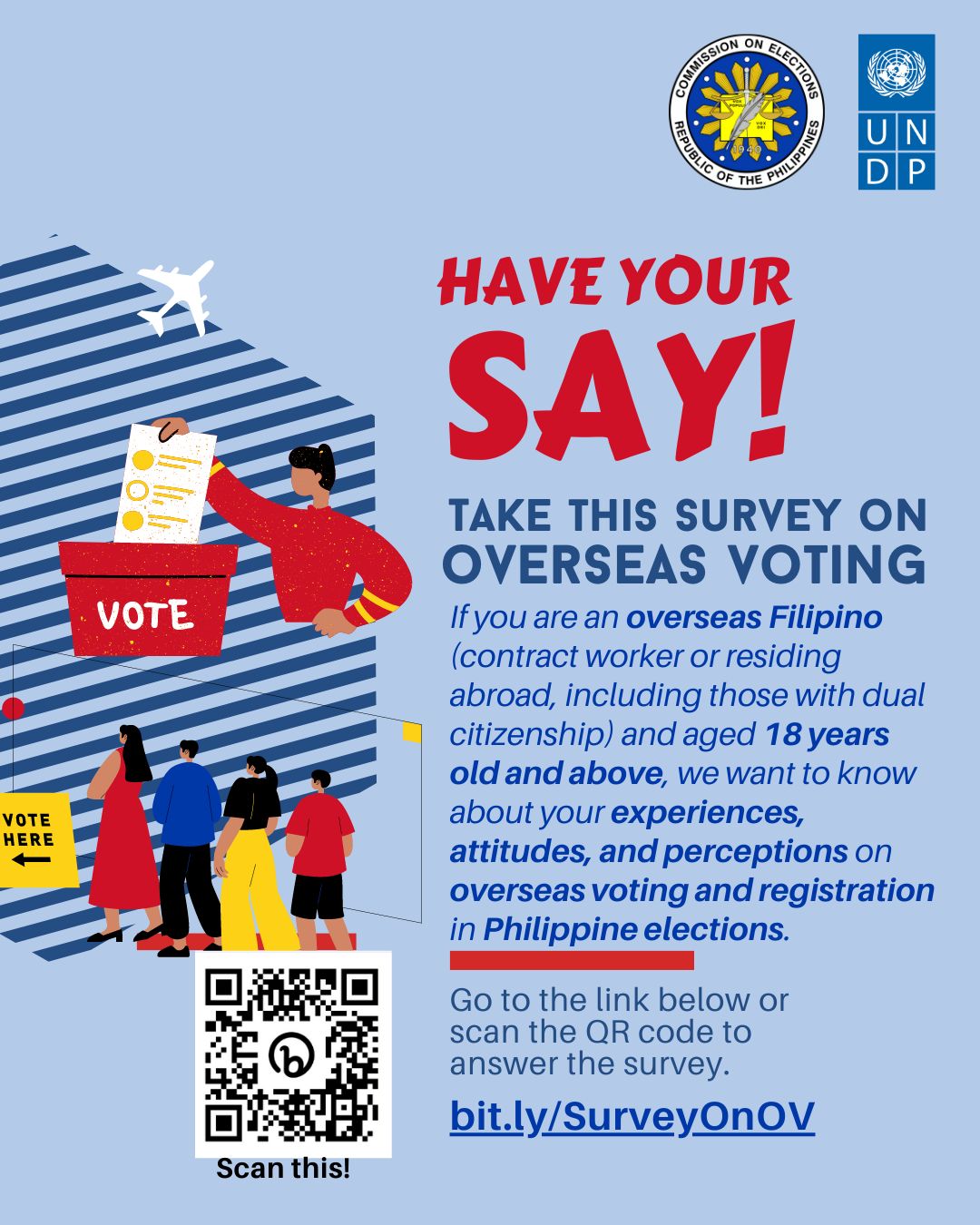 Community Events
No event found.
Consular Services Available at
Yellowknife, Northwest Territories - CHATEAU NOVA YELLOWKNIFE 4571 48 Street, Yellowknife, NT X1A 0E2

Status: Booking now

Fort St. John, British Columbia - TBA

Status: pending

Victoria, British Columbia - TBA

Status: pending
▶

View All