March 22, 2023
PH Consulate General in Vancouver Celebrates Women's Month Through a Health and Wellness Workshop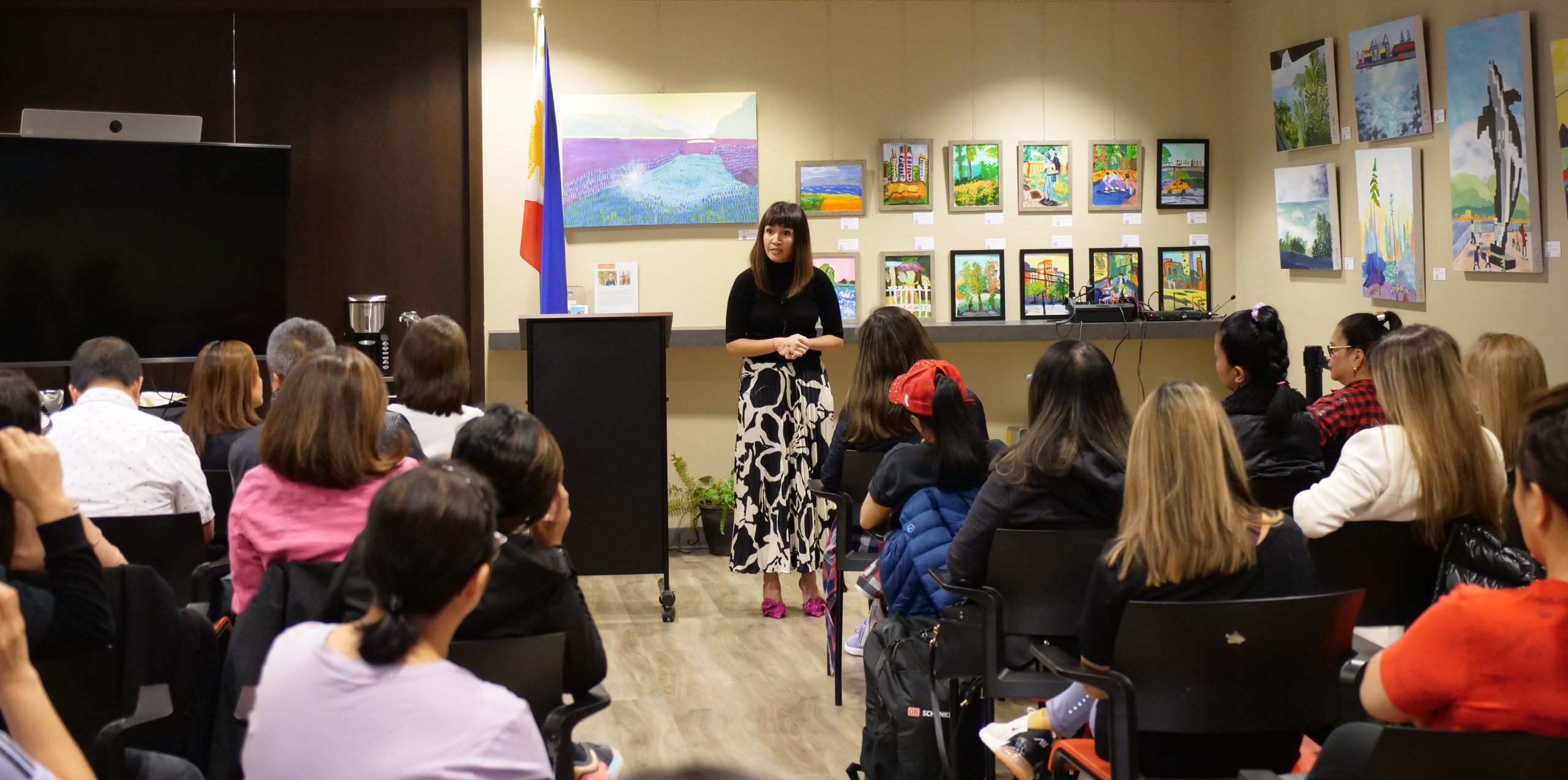 Dr. Iris Radev shares with participants on how to optimize their wellness in a holistic way in five key domains: physical, emotional, mental, spiritual, and abundance. (Photo by Vancouver PCG)
20 March 2023 – The Philippine Consulate General in Vancouver and OWWA-Vancouver organized a Health and Wellness workshop at the Consulate's premises on 17 March 2023, in celebration of the National Women's Month and as part of its Gender and Development program.  The event was attended by more than 50 participants.
In her welcome remarks, Acting Head of Post Arlene T. Magno emphasized that Women's Month is a time to honor and appreciate the significant contributions made by women to society.  She also said that women are often the caregivers to their families and friends, yet often overlook giving themselves the care they need. As we celebrate Women's Month, she encouraged everyone, especially women, to take time to prioritize their own physical and mental health.
The Health Talk portion of the workshop was conducted by Dr. Iris Radev, a Filipino-Canadian medical doctor, author, speaker, and entrepreneur, practicing professionally in Vancouver. Dr. Radev highlighted the common issues of mental and physical health that affect everyone.  She also offered ways on how to optimize one's wellness holistically.
The Health Talk was followed by a Zumba session led by Ms. Regina Mercer of Zinsations, a group of Filipino women teaching Zumba class in Vancouver.
The 2023 National Women's Month Celebration marks a juncture in the advancement of women's rights as it launches a new recurring theme from this year to 2028: WE for Gender Equality and Inclusive Society. END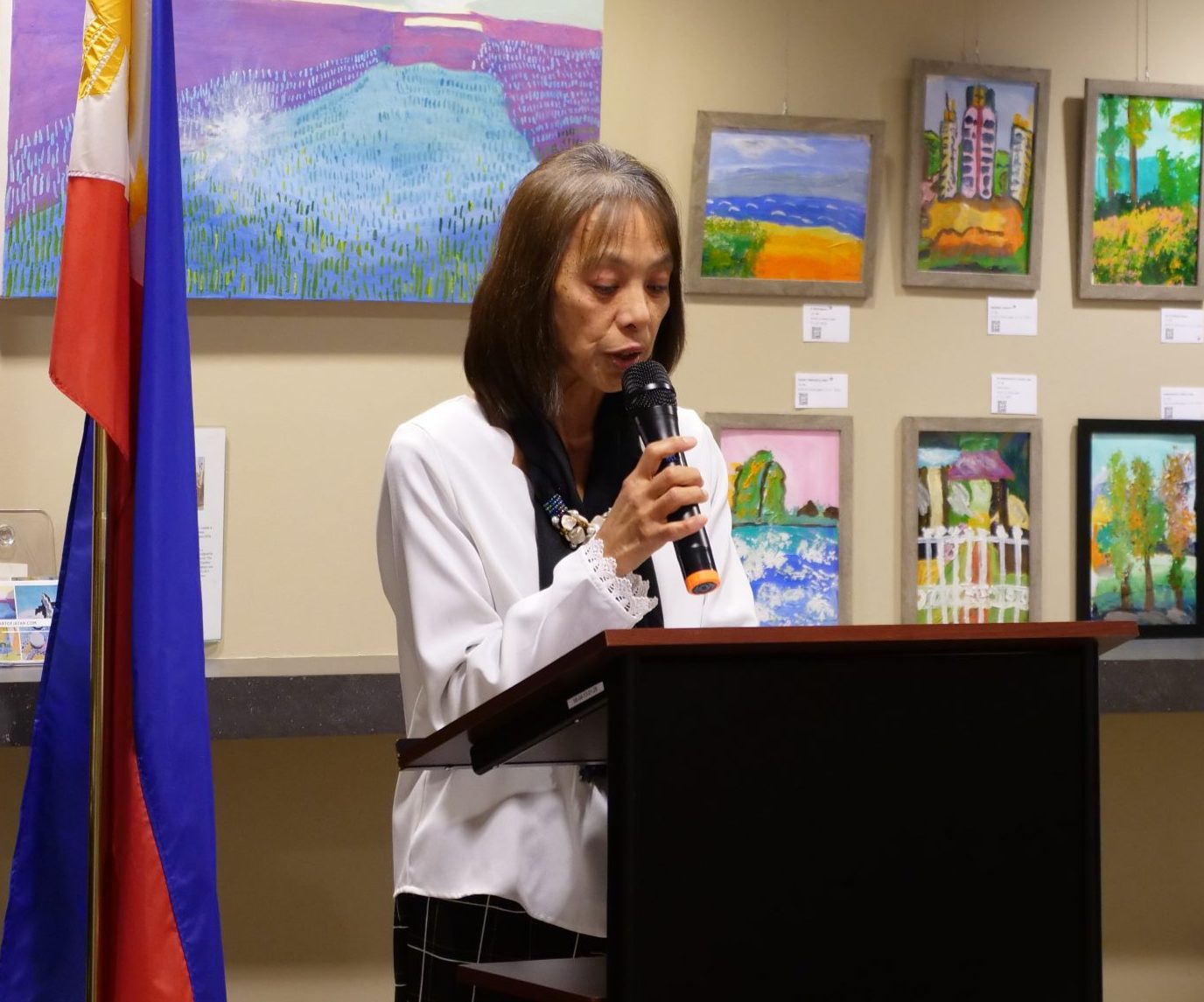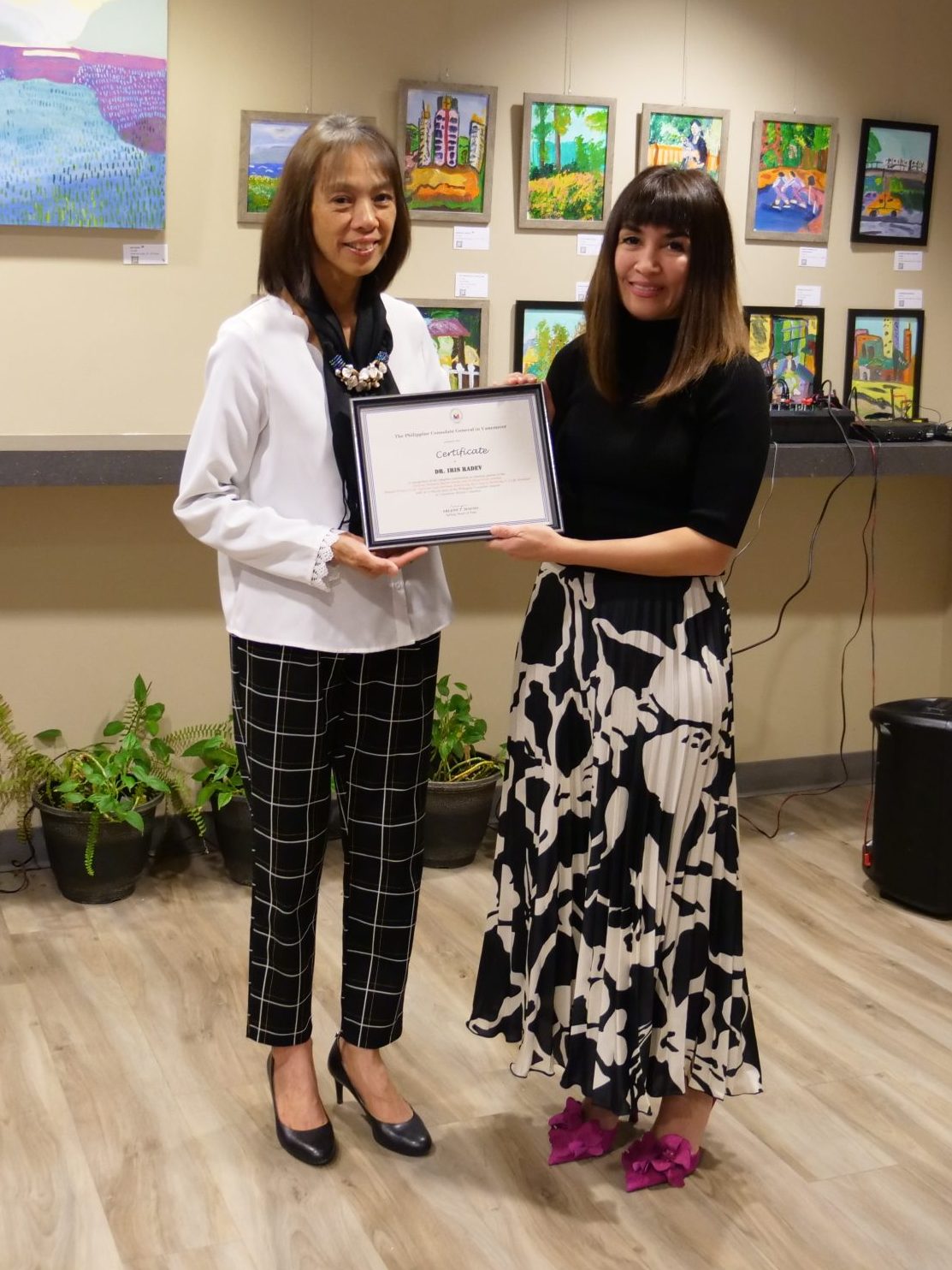 (Left Photo) Acting Head of Post Arlene T. Magno welcomes the attendees to the Health and Wellness Workshop held on 17 March 2023. (Right Photo) Dr. Iris Radev receives a Certificate of Appreciation from the Philippine Consulate General in Vancouver. (Photos by Vancouver PCG)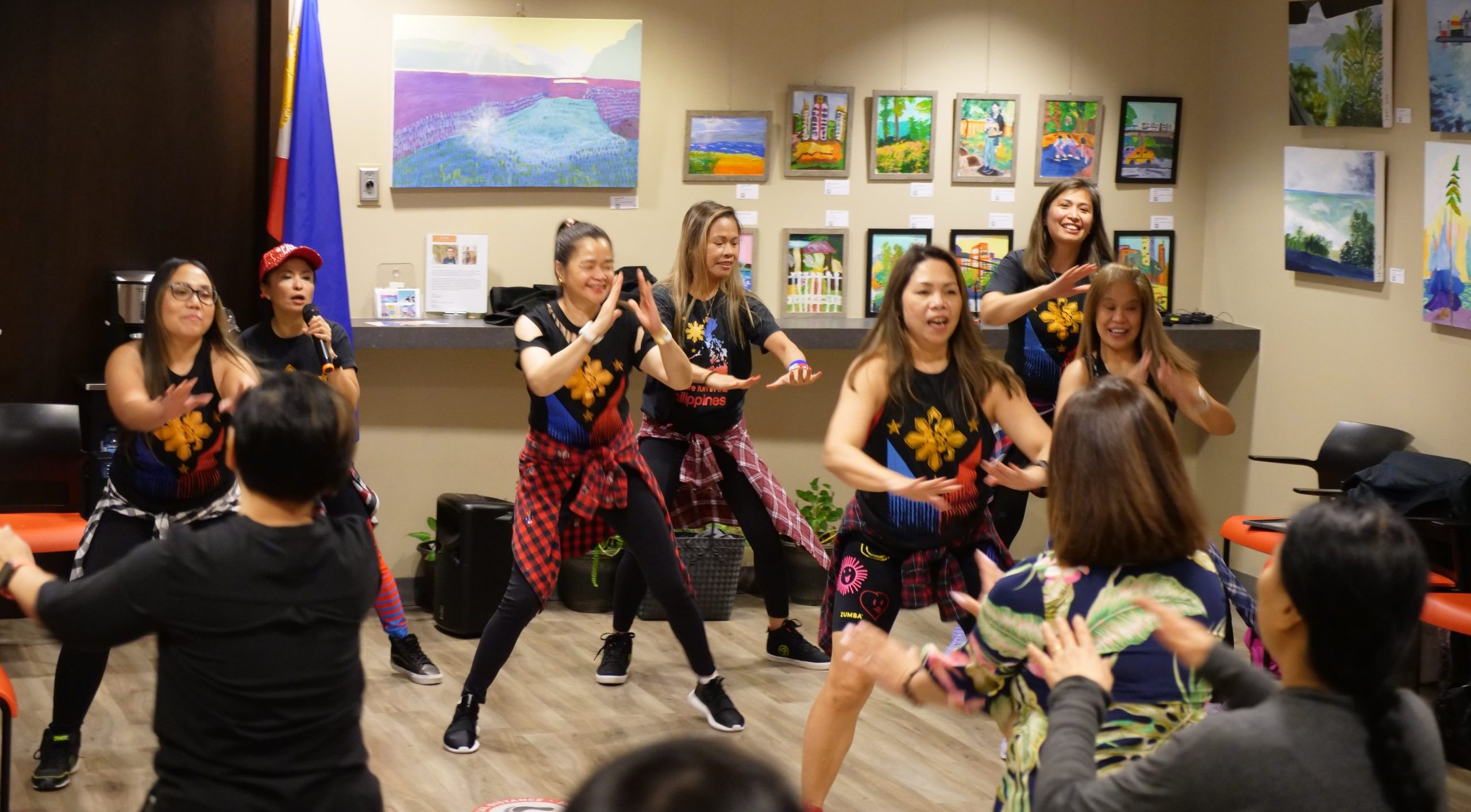 (Left Photo) Zumba instructor Ms. Regina Mercer and members of Zinsations lead the participants during the wellness portion of the workshop. (Photo Below) Participants in a zumba dance to celebrate National Women's Month.   (Photos by Vancouver PCG)
Community Events
No event found.
Consular Services Available at
Kelowna, British Columbia - TBA

Status: pending

Whitehorse, Yukon - TBA

Status: pending

Yellowknife, Northwest Territories - TBA

Status: pending

Fort St. John, British Columbia - TBA

Status: pending
▶

View All