March 16, 2022
Fiesta Filipinas Season 2 – Pahiyas Festival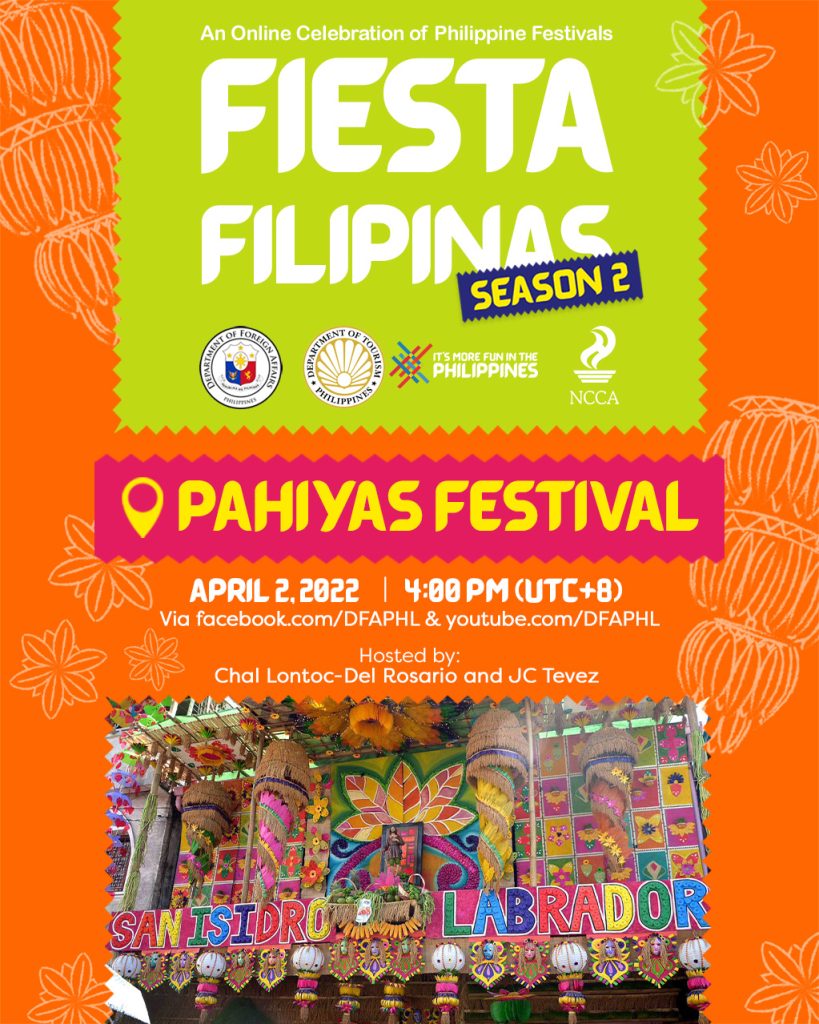 Are you excited for the first episode of #FiestaFilipinas Season 2?
Bisitas, get ready! We are going to tour you around Quezon Province where the locals celebrate a festival by dressing up their houses with vibrant and colorful edible decorations. You read that right! Edible house decorations.
See you on 2 April 2022 and let's celebrate and know more about this unique and colorful harvest festival called Pahiyas of Lucban City, Quezon!
—
With the success of the previous season of "Fiesta Filipinas: An Online Celebration of Philippine Festivals" the Department of Foreign Affairs in cooperation with the Department of Tourism and National Commission for Culture and the Arts, we bring you a new season of Fiesta Filipinas.
The project aims to introduce and showcase Philippine festivals, culture, and traditions to our global audience and invite them to the country when conditions are more favorable.
#CulturalDiplomacy
#DFAForgingAhead
#KulturaPH #InstaKultura
#ItsMoreFunInThePhilippines#MoreFunWithYou
Community Events
No event found.