May 26, 2023
EMPLOYMENT LAW: KNOW YOUR RIGHTS
WE ARE INVITING TEMPORARY FOREIGN WORKERS!
Join us on 29 May 2023 (Monday), 6:00 p.m. PST via Zoom to know more about employment laws and your rights as temporary foreign workers!
The speaker of the webinar is Jasmine Gill of the South Asian Legal Clinic of British Columbia.
After your successful registration, you will receive a confirmation email.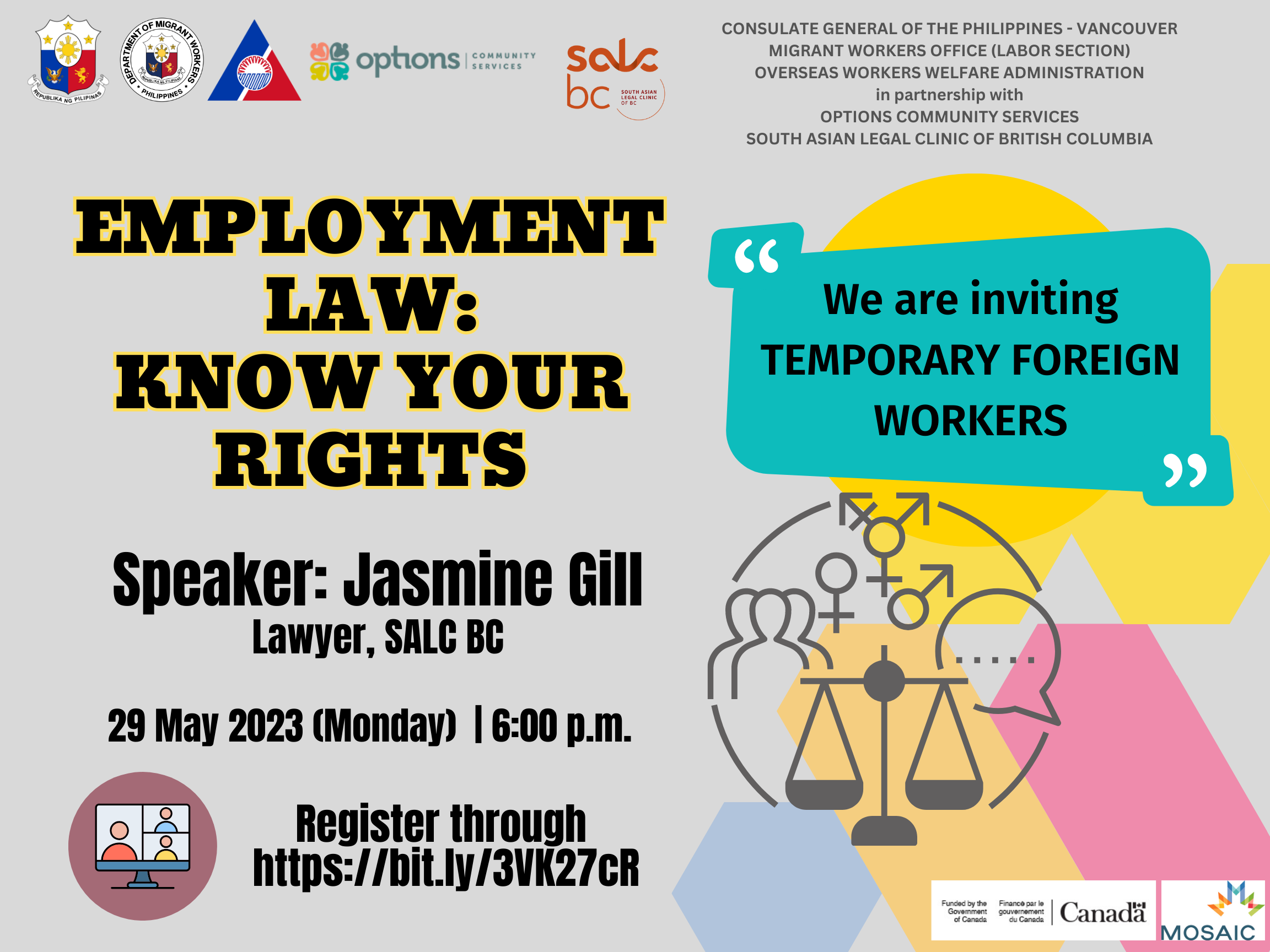 Community Events
No event found.
Consular Services Available at
Kelowna, British Columbia - TBA

Status: pending

Whitehorse, Yukon - TBA

Status: pending

Yellowknife, Northwest Territories - TBA

Status: pending

Fort St. John, British Columbia - TBA

Status: pending
▶

View All