August 04, 2022
"Credentials Recognition in Canada" microsite is now accessible to the public
3 August 2022 – As part of ongoing efforts by Philippine Posts in Canada (PPC) to promote awareness on credentials recognition processes for internationally educated nurses in the country, the "Credentials Recognition in Canada" microsite is now accessible to the public.
The microsite provides a platform for Philippine-educated and trained nurses who wish to practice their profession in Canada to access information on the accreditation requirements of the various provinces and territories. The site links to the websites of the different nursing regulatory authorities, including credentialing requirements, and the National Nursing Assessment Service. A section is also dedicated to related publications released by Philippine Posts in Canada, such as the "Guide for Filipino Nurses" brochure and the "Filipinos in the Field" E-Book.
The microsite may be accessed at https://sites.google.com/dfa.gov.ph/crc/home.
PPC is composed of the Philippine Embassy in Ottawa and the Consulates General in Vancouver, Calgary, and Toronto.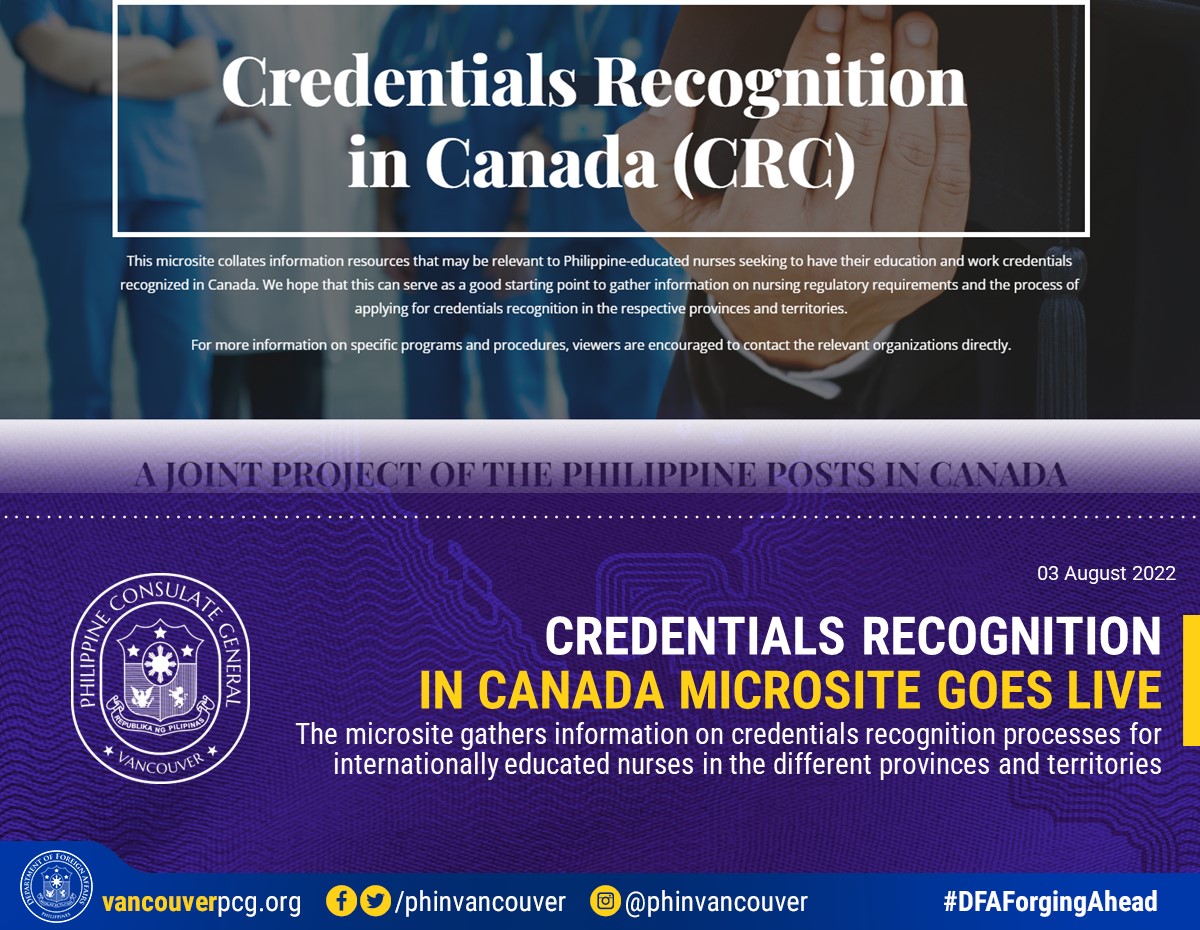 Community Events
No event found.
Consular Services Available at
Kelowna, British Columbia - TBA

Status: pending

Whitehorse, Yukon - TBA

Status: pending

Yellowknife, Northwest Territories - TBA

Status: pending

Fort St. John, British Columbia - TBA

Status: pending
▶

View All