March 10, 2022
Calado: The Art of Lenore RS Lim Opens at the Philippine Consulate General in Vancouver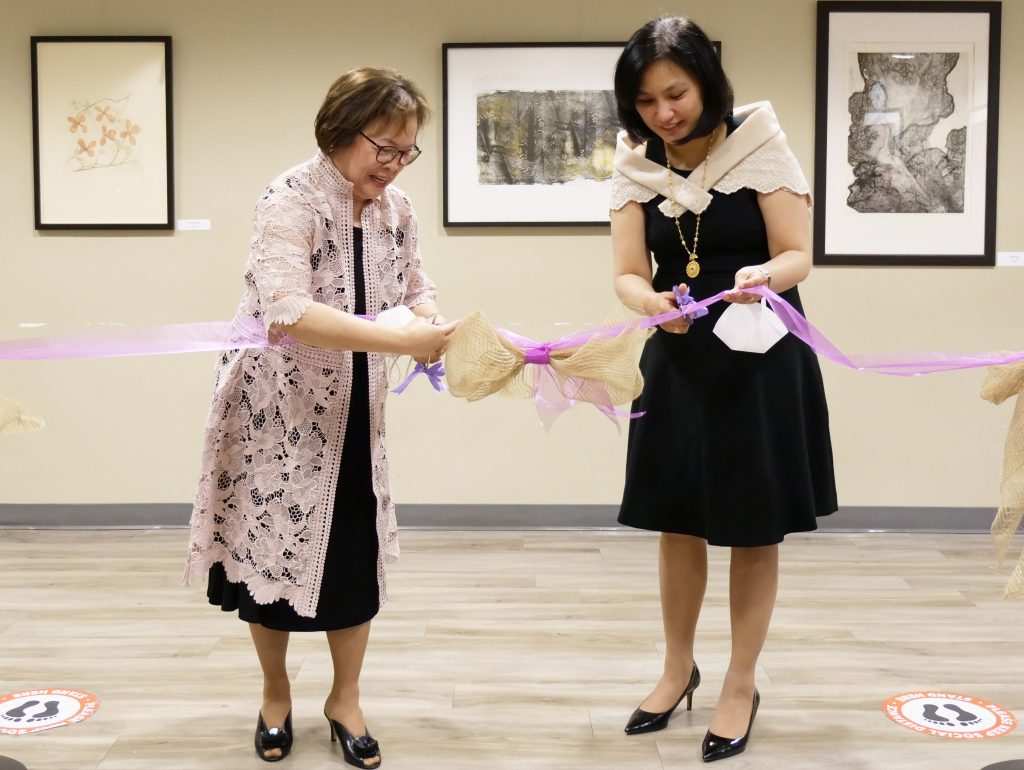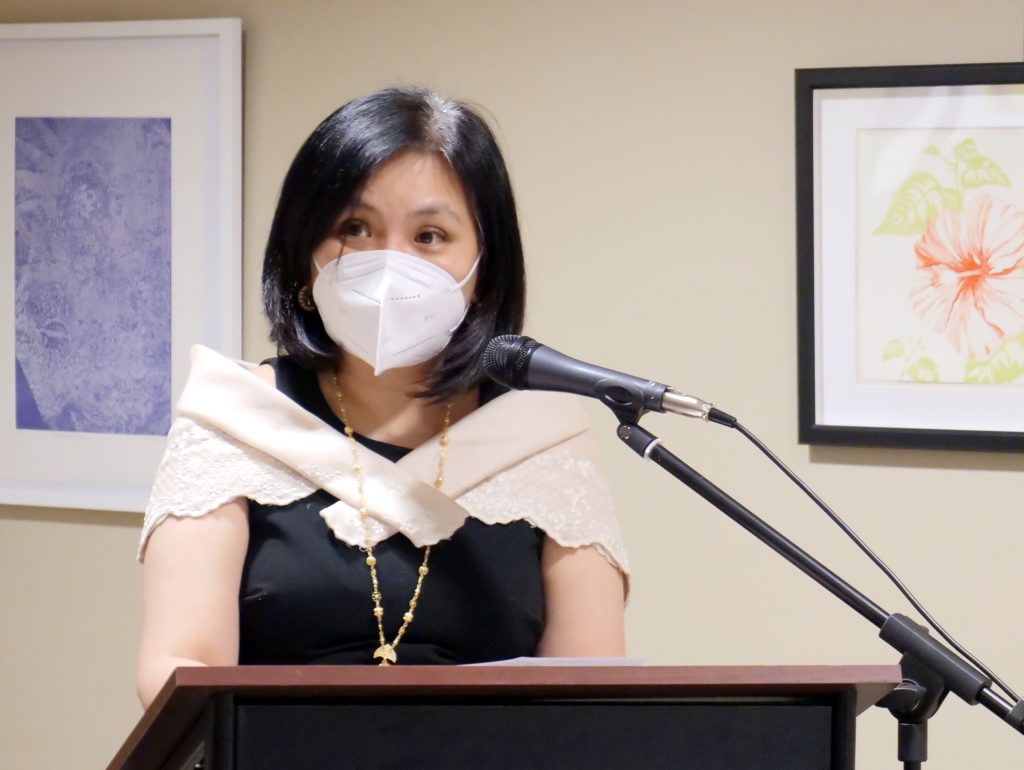 (Left photo) Consul General Maria Andrelita Austria (right) and Filipina Artist Lenore Lim (left) cut the ribbon signaling the formal opening of "Calado: The Art of Lenore RS Lim" at the Philippine Consulate General in Vancouver on 07 March 2022. (Right photo) Consul General Austria welcomed the guests to the event. (Photos from Vancouver PCG)
08 March 2022 – On the occasion of Women's Month and in celebration of International Women's Day, the Philippine Consulate General in Vancouver successfully hosted the opening of "Calado: The Art of Lenore RS Lim" at the Consulate lobby on 07 March 2022.
In her remarks, Consul General Austria noted that Women's Month offers an important opportunity to shine a light on women's achievements in different aspects of society.
Lenore Lim is a pioneer and an important leader in the world of printmaking.  She received the Presidential Award, the Pamana ng Pilipino Award for Filipino overseas in 2004 and the Outstanding Professional Award for Fine Arts from the University of the Philippines Alumni Association for her accomplishments in the arts.
The details of the fabric reproduced in Calado demonstrate Lim's interest in intricate pattern and texture.  Calado refers to a style of embroidery from her native province of Batangas
"Calado: The Art of Lenore RS Lim" is available for public viewing at the Philippine Consulate General in Vancouver from 8 March 2022 to 29 April 2022, 0900H to 1600H, Mondays to Fridays.  More information on Lim's works and upcoming events may be accessed through her website, www.lenorelim.com. END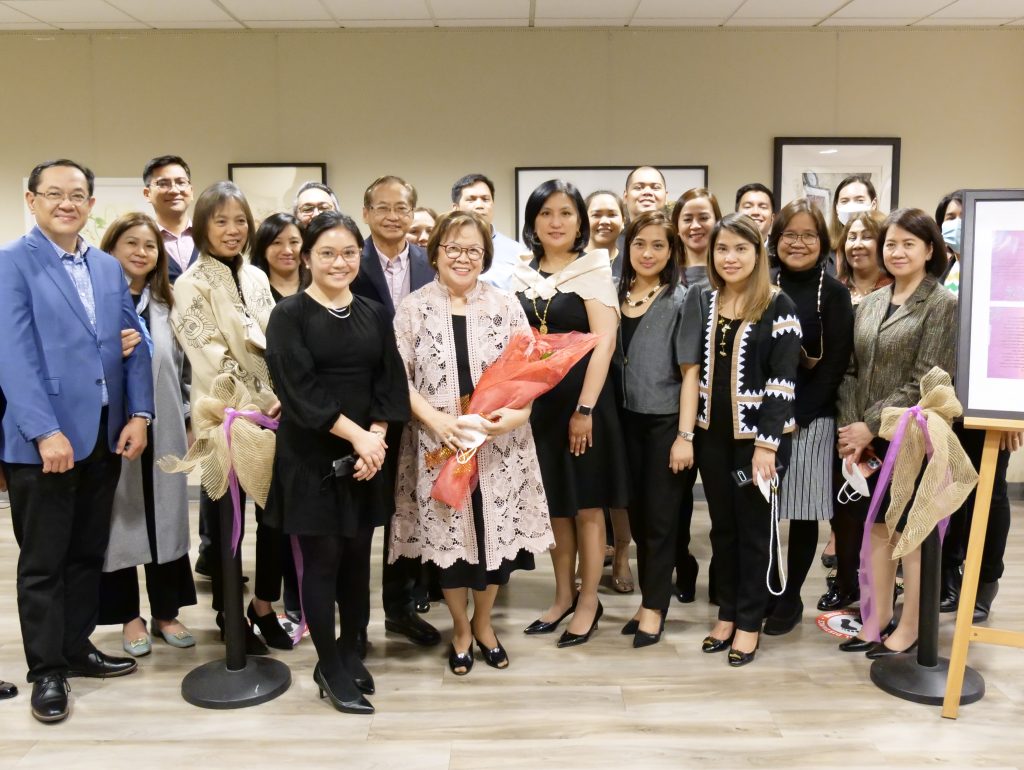 (Left photo) Filipina artist Lenore Lim with the officers and staff of the Philippine Consulate General in Vancouver after the ribbon cutting ceremony.
(Right photo) Ms. Lenore Lim explaining her work to guests and Consulate personnel during the exhibit walk through.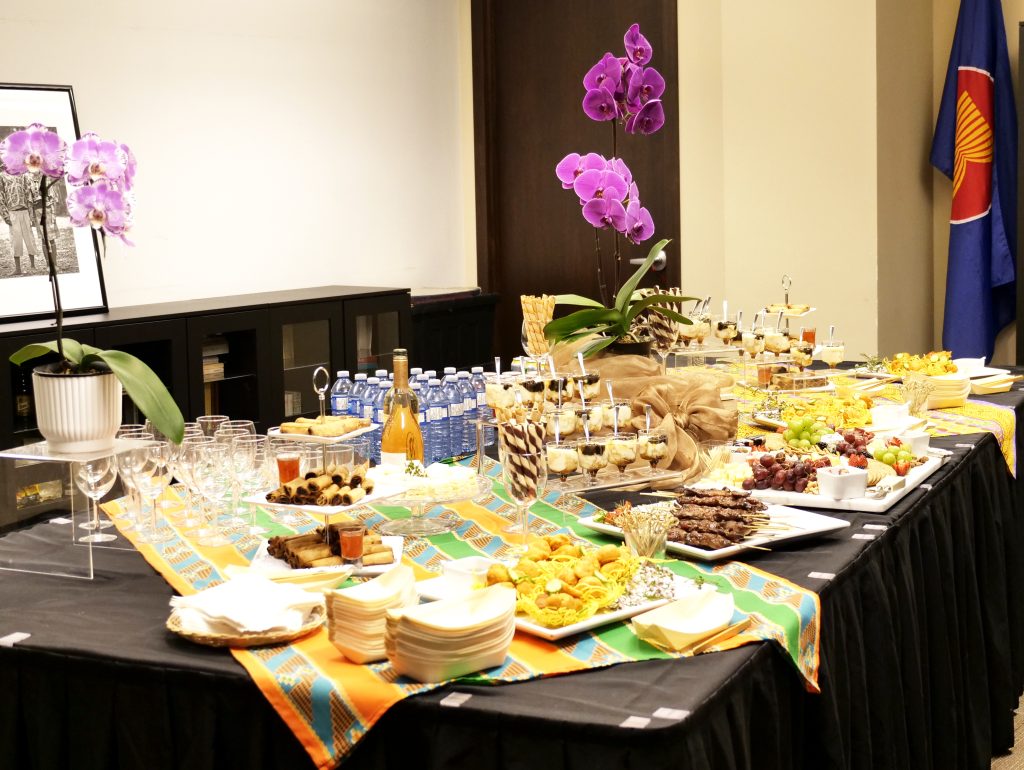 (Left photo) Guests were treated to Filipino snacks and desserts.
Community Events
No event found.
Consular Services Available at
Kelowna, British Columbia - TBA

Status: pending

Whitehorse, Yukon - TBA

Status: pending

Yellowknife, Northwest Territories - TBA

Status: pending

Fort St. John, British Columbia - TBA

Status: pending
▶

View All