January 12, 2023
ASEAN Consuls General in Vancouver (ACGV) Welcomes New Chairman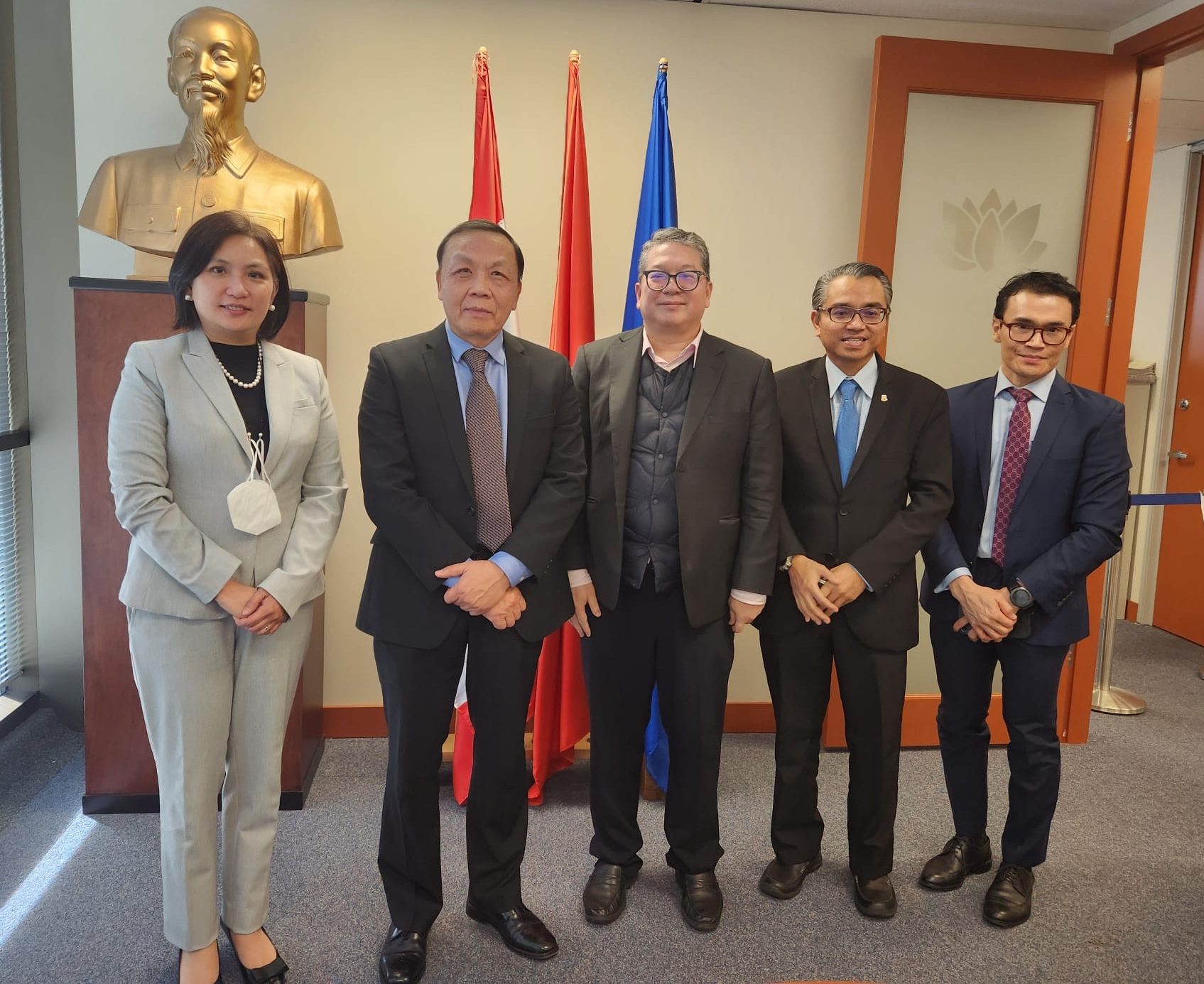 Left to right: Philippine Consul General Maria Andrelita Austria, Vietnam Consul General Nguyen Quang Trung, Thai Consul General Rutch Soratana, Malaysian Consul General Shamsul Nizam bin Shamsuddin and Indonesian Consul General Hendra Halim at the 1st Meeting of the ASEAN Consuls General in Vancouver (ACGV) in 2023.  (Photo from Vancouver PCG)
11 January 2023 –Consul General Maria Andrelita Austria attended the meeting of the 1st Meeting of the ASEAN Consuls General in Vancouver (ACGV) in 2023 held on January 10 at the Consulate General of Vietnam in Vancouver.
During the meeting, the ASEAN Consulates committed to work closely together in implementing future projects and activities aimed at promoting greater awareness of ASEAN.  The group also discussed recent developments of mutual concern and administrative matters such as rotation and arrivals of new diplomats.
At the end of the meeting, Consul General Nguyen Quang Trung of Vietnam handed over the Chairmanship of the ACGV to Consul General Rutch Soratana of Thailand.  Each Consulate takes turns to chair the Committee every six months.
ACGV is comprised of five ASEAN Member States: Indonesia, Malaysia, Thailand, the Philippines, and Viet Nam. END
Community Events
No event found.
Consular Services Available at
Kelowna, British Columbia - TBA

Status: pending

Whitehorse, Yukon - TBA

Status: pending

Yellowknife, Northwest Territories - TBA

Status: pending

Fort St. John, British Columbia - TBA

Status: pending
▶

View All