April 22, 2022
"Wisdom Keepers of the Earth" Video Documentary
The DFA-Office of Public and Cultural Diplomacy (OPCD) in Partnership with Tao Foundation for Culture and Arts, Inc. and the National Commission on Indigenous Peoples (NCIP)  will launch a video documentary featuring the narratives of the Babaylans and international shamans to commemorate National Literature Month, Earth Day, and Araw ng Kagitingan on 26 April 2022, Tuesday, at 4:00 p.m. (PHST) to be livestreamed on the DFA Youtube Channel and cross-posted in various government agencies.
Get to know the Philippine Indigenous communities' own intangible cultural heritage. Be proud of your Filipino roots and legacy. Help keep the Filipino traditions alive wherever you are across the globe!
Watch the Video Documentary Launch of "Wisdom Keepers of the Earth" on April 26 at 4 p.m. (PHST)  to be livestreamed on the DFA Official FaceBook Page and DFA YouTube Channel. Thank you.
#CulturalDiplomacy
#WisdomKeepersoftheEarth
#DFAForgingAhead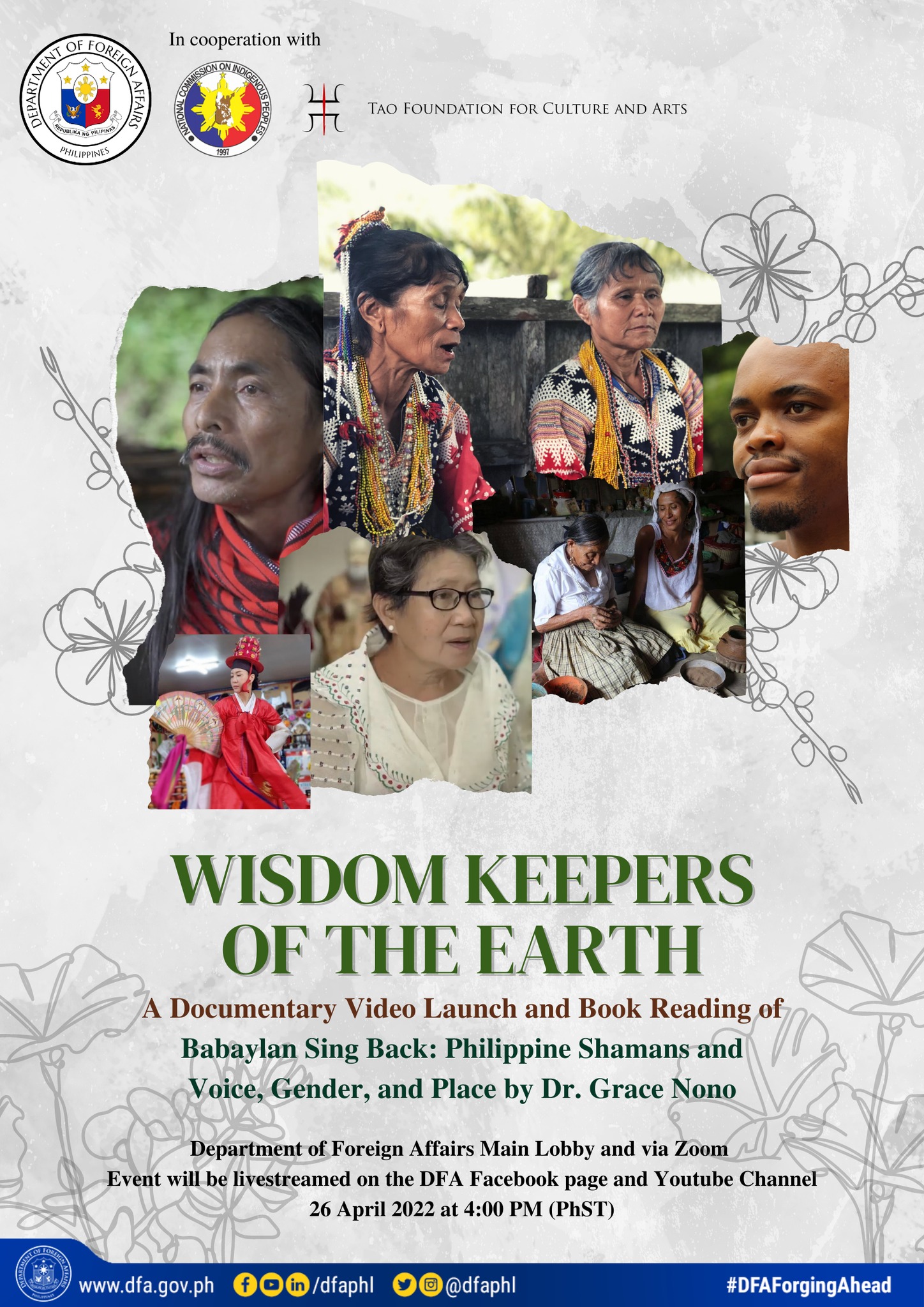 Community Events
No event found.