SIMPLY TONY, SIMPLYDABEST!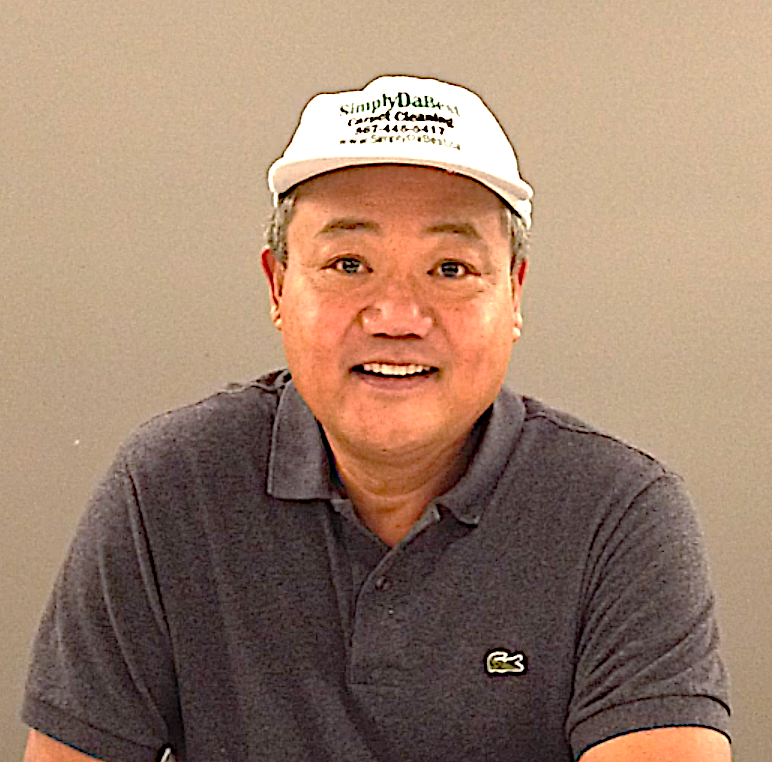 As they say, Filipinos are in every corner of the world, and Antonio "Tony" Fontanilla is one such Filipino who chose to live in one of the remoter parts of Canada.  Tony is the owner of SimplyDaBest, a carpet cleaning and janitorial service company, serving both residential and commercial establishments in Yellowknife, Northwest Territories.  His story reminds us of what perseverance and hard work could bring to anyone who dreams of a brighter future.  His success did not require any formal training or even a degree but was borne out of an acquired skill in the cleaning business.  It was never in his plans to put up a janitorial business. But the opportunity came along and Tony grabbed what came his way.  Meet Tony in this video.
Early Beginnings in Canada
Tony first arrived in Vancouver, Canada in 1994, as an immigrant, with his parents.  According to Tony, his goal at that time was to be employed as soon as he arrived.  However, being new in Vancouver, he found it very challenging to get a job.  Tony recalls using a paper map to aid him as he navigated his way to different companies, since cellphones were not yet common at the time.  Due to the difficult situation that he found himself in, however, Tony thought of going back to school to study and enrolled at the CDI College in Vancouver.  While studying, he continued searching for jobs with the help of a Job Bank near his school, which helped him successfully land a part-time cleaning job.  It did not take long for his employer to notice Tony and his good work ethics and he was soon given a full-time job, and assigned to handle several commercial buildings.
Relocating to Yellowknife
Tony keeps a hands-on approach when it comes to managing his business.  On a few occasions when he receives complaints from clients, he would accompany his staff to the client where he would show them how to do the job properly.  This way, Tony is able to ensure that the complaints are satisfactorily addressed and his staff are adequately trained. He employs several people, most of who are Filipinos, who work on a part-time basis.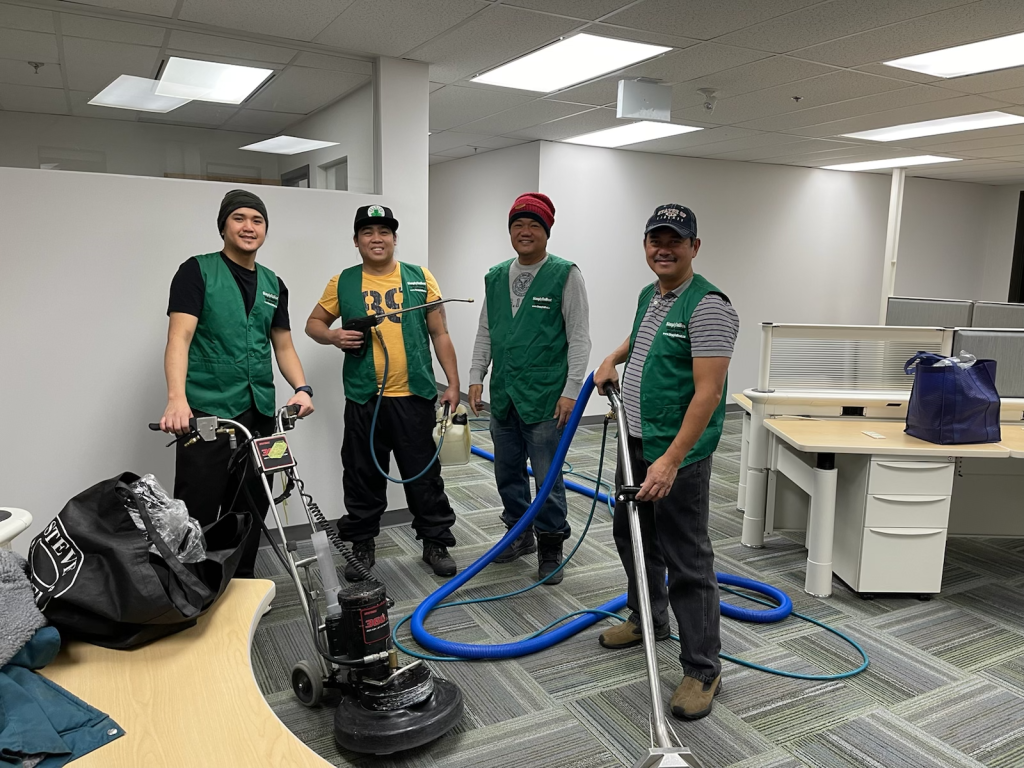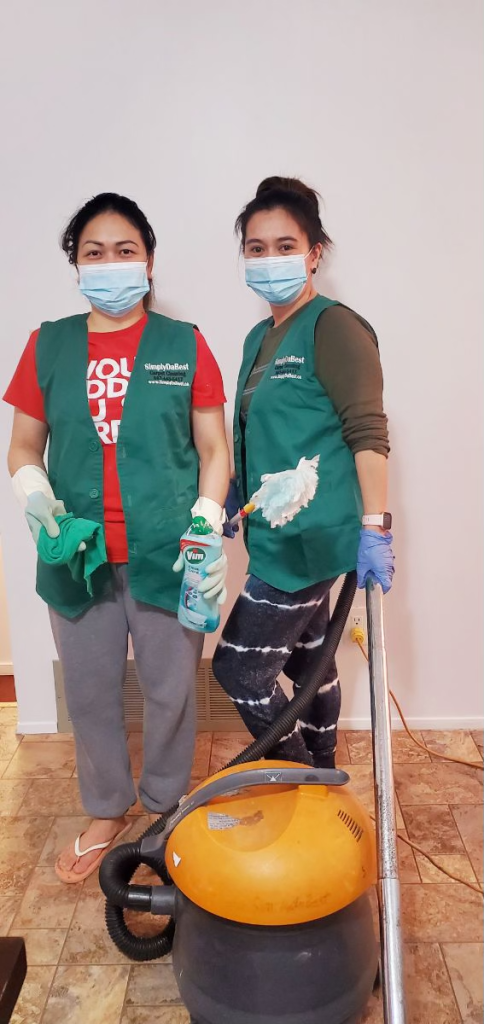 Part of the benefits his employees enjoy is free meals. According to Tony, instead of letting his staff leave their workplace to buy food, he prepares their meals so they could maximize their time at work.  He also maintains a chat group with his staff through which he conveys their schedules and instructions, to simplify coordination.
Tony shared that he did not have the financial resources to advertise their services through expensive TV or billboard advertisements so he relied on word of mouth and the referrals of friends and customers.
The next video shows their vans and equipment being readied for their next job contract.
In Tony's words, he liked the vibes in Yellowknife the first time he visited the place a few months after his arrival in Canada to visit his sister who lives there.  He thought that the place was ideal for him and his family.  Hence, in May 1997, Tony moved to Yellowknife.  As soon as he was settled in the city, Tony went job-hunting and found that, for someone willing to do anything, it was easy to get hired.  So, for the first three months after his arrival in Yellowknife, Tony maintained two jobs.  Realizing the difficulty of having two jobs, however, he later resigned from his job in a restaurant, and continued working as a front desk security guard in a government museum.
Though employed as a casual government employee of Yellowknife, the cleaning job seemed to be his destiny and, eventually, turned out to be his success story.
Owing to his cleaning experience, the janitorial company that happened to be hired by the museum at that time approached him with an offer of a supervisory position.  He accepted this offer as his part-time employment since it was normal for people in Yellowknife to juggle two or more jobs to make ends meet.  Tony noted that if you have a family to support, having several jobs will greatly help.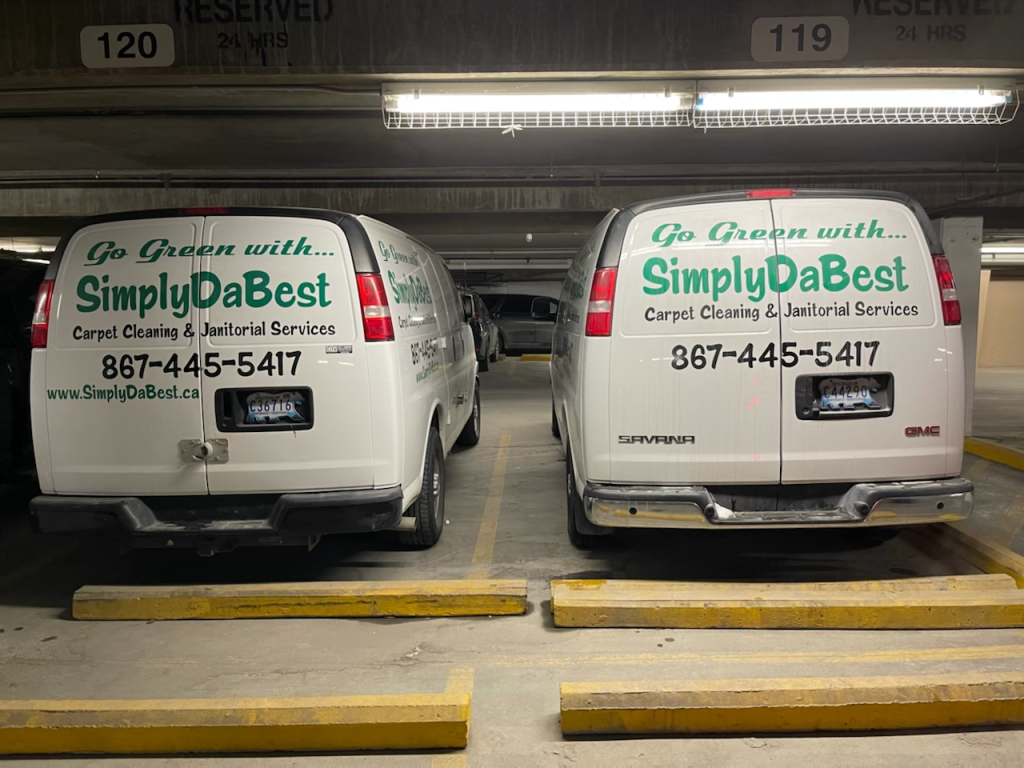 With time, Tony continued to learn the trades of managing a cleaning company, which encouraged and led him to open his own cleaning business.  And, in April 2004, with the help of his wife, Tony opened their janitorial company, which they named SimplyDaBest.  Tony explained that he used "Da" to replace "the" to give the name a more appealing impact.   He added that the name of his company also reflects the quality of job that he promises his clients.  Their first contract involved cleaning an entire commercial building.  Later on, they started to cater to residential houses.  Tony explains the humble beginnings of his business in this video.
One quality that Tony possesses is his ability to adapt to the ever-changing business environment.  In the first few years of operation, and while his business was doing good, new cleaning companies in Yellowknife sprouted like mushrooms, presenting considerable competition for him, affecting both his contract bids and resulting income.  Some of those cleaning companies were also owned by Filipinos.
For Tony, however, competition is healthy.  Instead of worrying about it, he ventured into the business of carpet cleaning, which ended up bringing in more income for his company.  Because of this, and once he retired from government service, Tony began to focus more on his carpet cleaning service.  Nowadays, when he gets a cleaning job offer, he refers them to the other Filipino-owned businesses as his way of helping them.  In turn, Tony receives referrals for carpet cleaning from these Filipino companies.
The Covid-19 pandemic proved to be another big challenge.  However, for SimplyDaBest, it hit them in a positive way as more and more establishments needed their services, which included sanitizing/disinfecting workstations, to remain operational during the pandemic.
Tony has a straightforward advice to would-be entrepreneurs.  Set a clear and achievable goal, stay focused and determined.   Learn more in the next video.
Family and plans for the future
Tony has two kids, a girl and a boy.  And, while his business is fully supported by his family, he does not see his kids getting into the janitorial and carpet cleaning business, or at least taking over from him.  But he does not want to give up the business, which is why he is preparing to pass it on to someone willing to continue it.  Tony intends to retire when he reaches the age of 60 so that he can enjoy more free time and traveling with his family.
SimplyDaBest can be reached through telephone:  867-445-5417