Potato Corner in BC

Filipinos love to eat and Potato Corner, identified by its bright green-colored stores and kiosks, has made its way to the list of the Filipinos' favorite snack. 

Dubbed as the "world's best flavored fries" and one of the leading food brands in the Philippines, Potato Corner British Columbia was launched in  Vancouver in June 2019.  In October of the following year, it opened its first store in Vancouver.  Potato Corner now has two stores in Canada, one along Kingsway in Vancouver, and the other at the Surrey Central Mall in Surrey, both in British Columbia.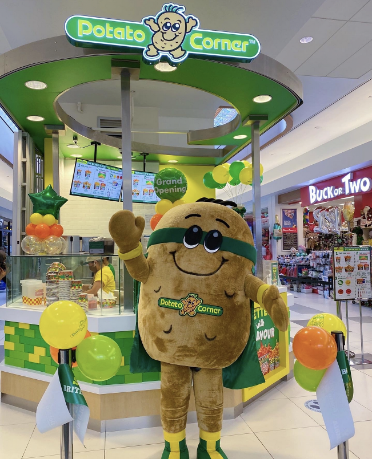 For Filipinos in British Columbia, the arrival of Potato Corner carries with it the nostalgia, excitement and happiness of being back home in the Philippines, allowing them to reminisce the good old times shared with their families and friends over this tasty-flavoured potato fries.
Potato Corner British Columbia serves its potato fries in shoestring, waffle and loopys style.  Customers may choose from flavors such as Ranch 'o Cheddar, barbeque, chilli barbeque, sour cream and onion, sweet corn, wasabi, cheese, or truffle.  And, their potato fries can be enjoyed in jumbo, mega, giga, and tera sizes.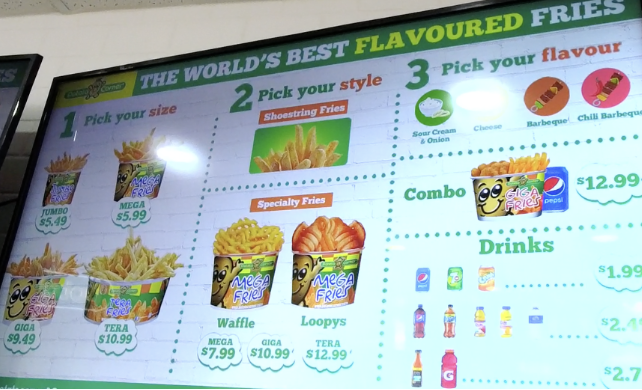 Watch how Potato Corner prepares their delicious flavored fries.
Potato Corner in the Philippines and Overseas
Potato Corner opened its first store in the Philippines in 1992 and a year later, it was opened for franchising.  With a growing customer base, the brand became attractive to entrepreneurs due to the secure investment that it offered.  As more and more entrepreneurs franchised the food cart brand, Potato Corner turned into a household name and proliferated across the country.
It did not take long for Potato Corner to go overseas.  The first store was put up in Indonesia,  in 2007.  Now, the potato fries brand is present in almost every continent, shaking in 10 other countries that include Canada, USA, Panama, Thailand, Cambodia, Myanmar, Hong Kong, Saudi Arabia, Australia, and Singapore.  Potato Corner has also evolved, from the small carts to in-line and dine-in stores, located in malls, schools, hospitals, bus stations, parks, and some  tourist destinations in the above-mentioned countries.
The Force Behind the Spudster in British Columbia
G&C Foods, Inc. is a Canada-based company and the franchise owner of Potato Corner in British Columbia. For the franchisee, bringing Potato Corner to British Columbia meant bringing Filipinos closer to home.
Meet the Director of G&C Foods, Atty. Christopher Garcia, and learn more about the inspiration behind Potato Corner's presence in British Columbia.   He also offers some important advice for those who wish to enter into the franchising business in the next video.
According to Atty. Garcia, he would like to open more stores in British Columbia in the coming months and years.  Locations such as the University of British Columbia in Vancouver, Burnaby, Langley and Coquitlam are being eyed for their new stores.  The company also plans to eventually have their own food truck so they could bring the fries to customers in places where they do not have a physical store.  Watch a video of Atty. Garcia sharing their company's plans for Potato Corner British Columbia.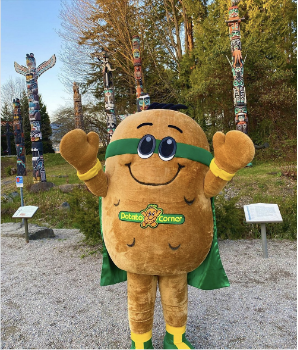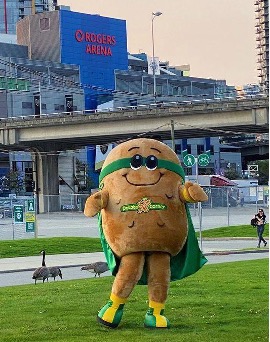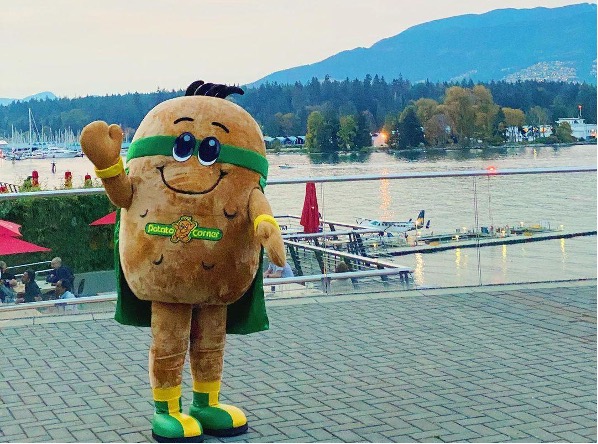 The Potato Corner brand is represented by a mascot called "Spudster", and he has been roaming around Vancouver to promote Potato Corner.  The next time you see this mascot, make sure to strike a pose with Spudster, with your favorite Potato Corner fries.
Visit Potato Corner either in Vancouver or Surrey at the following locations:
3544 Kingsway, Vancouver, BC
Surrey Central Mall, 10153 King George Blvd, Surrey, BC
Follow Potato Corner on:
Facebook: PotatoCornerBC
Instagram: @potatocornerBC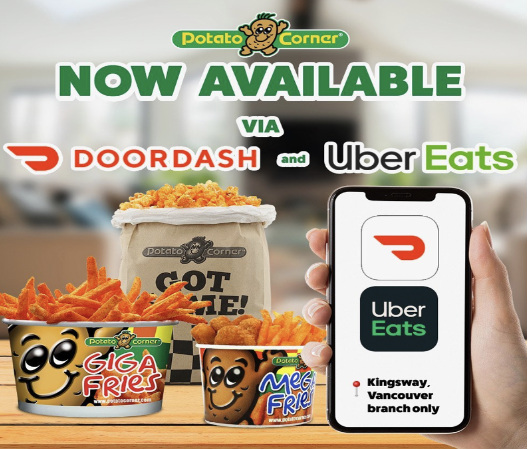 Photo source:  Potato Corner BC Facebook Page