Bayong Canada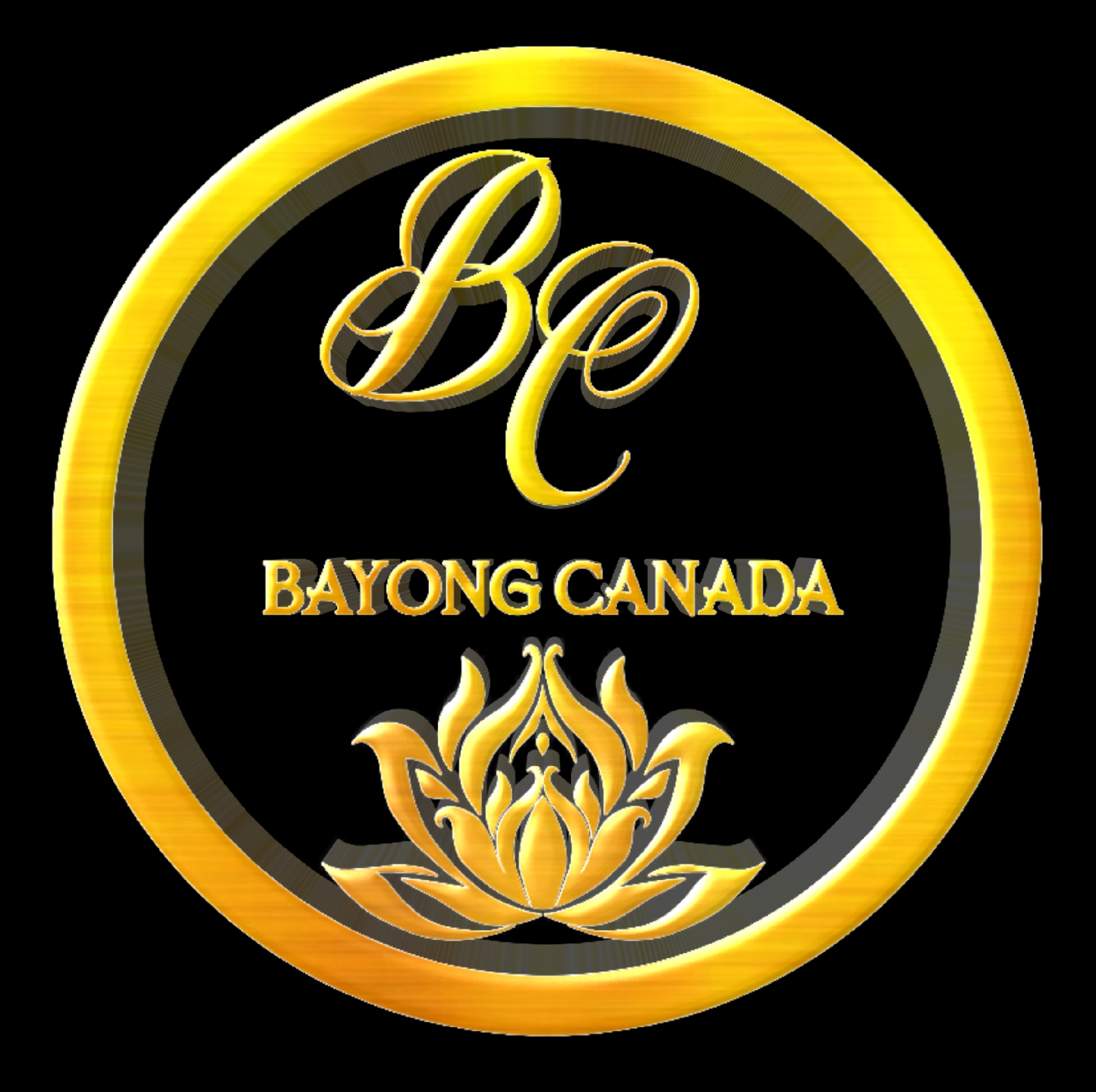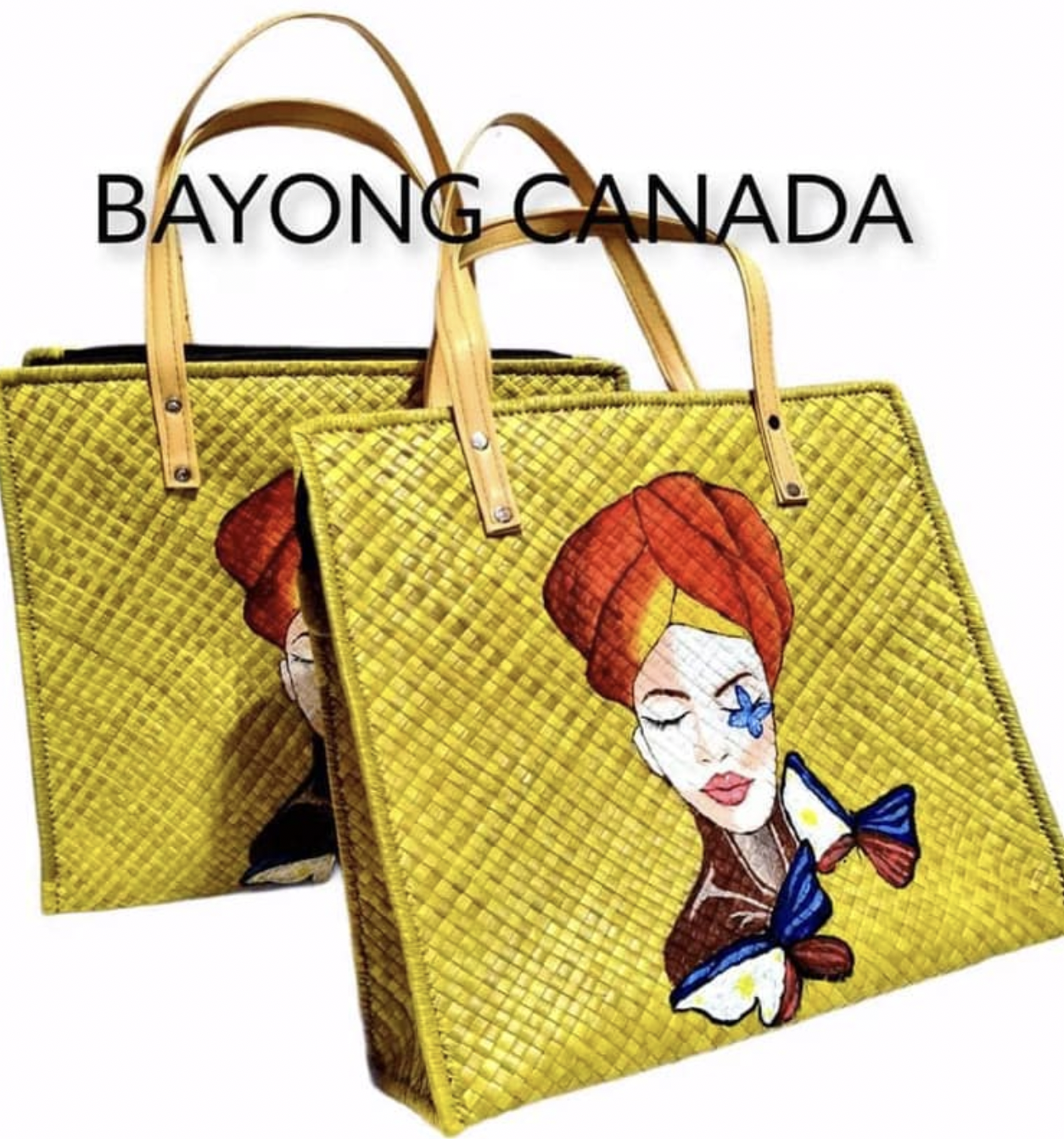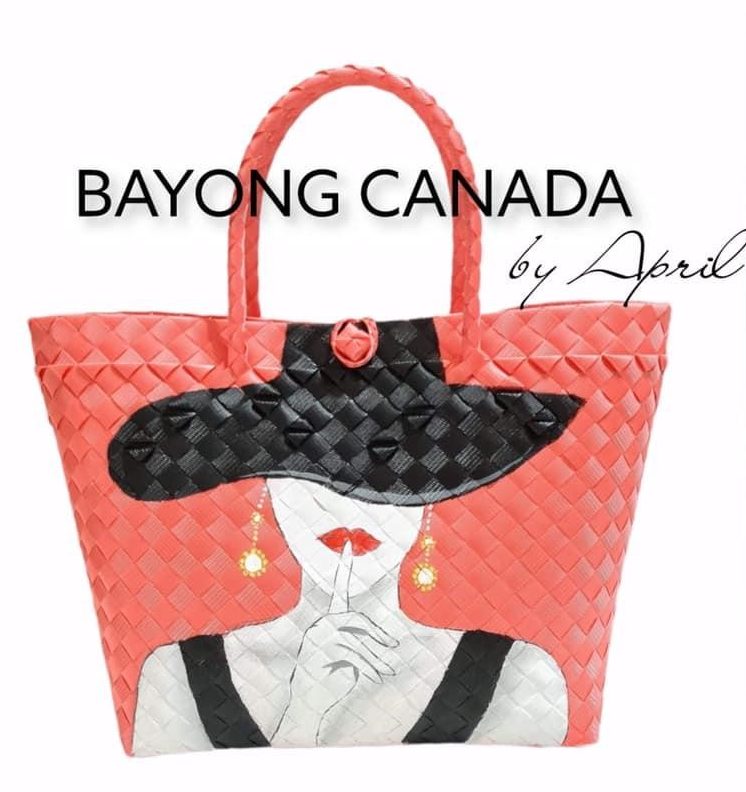 Stylish, contemporary, colorful, durable, fashionable, and environment-friendly are what describe Bayong Canada bags and accessories.  More importantly, these hand-made bags are also truly representative of the Filipino culture and ingenuity.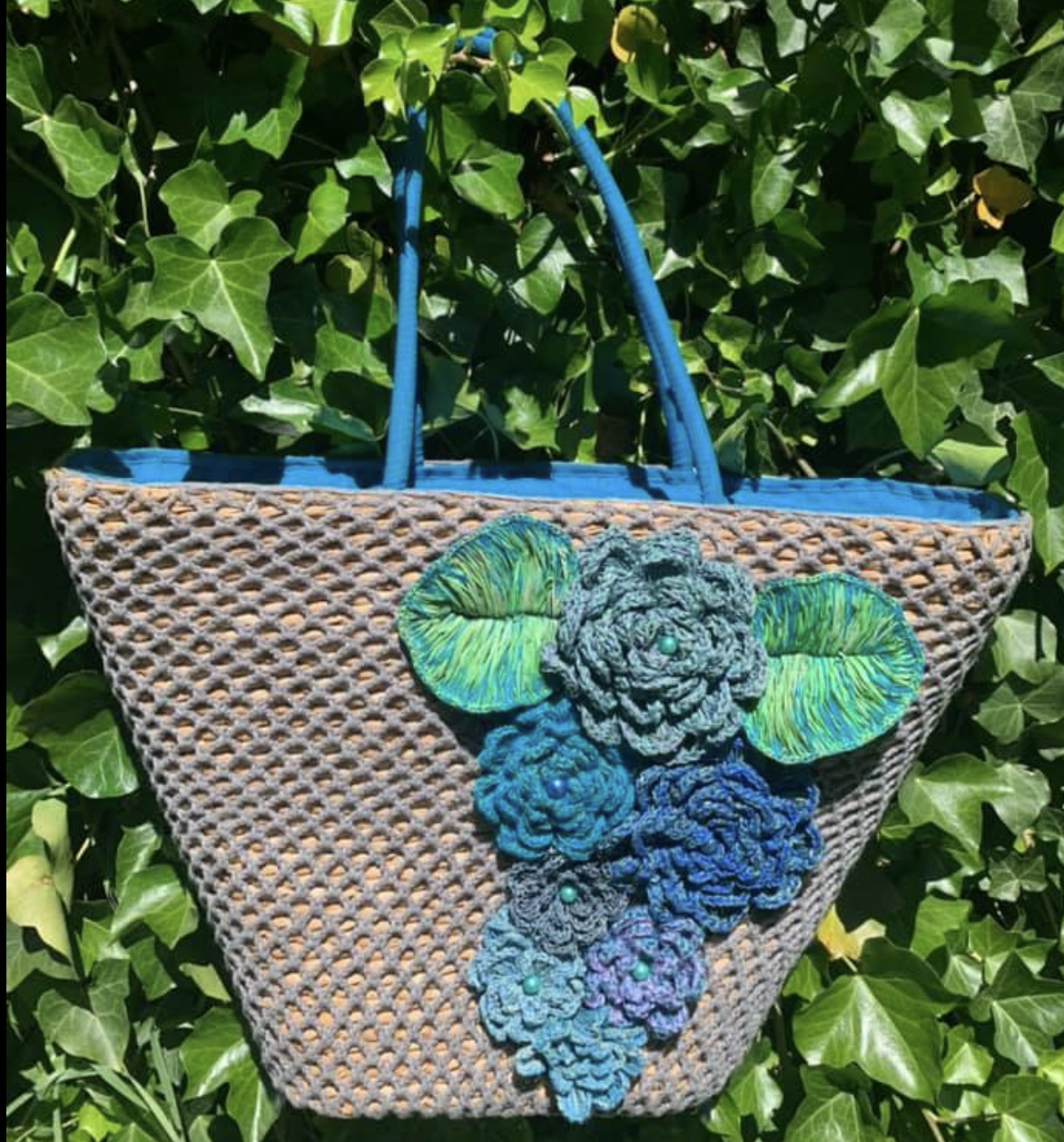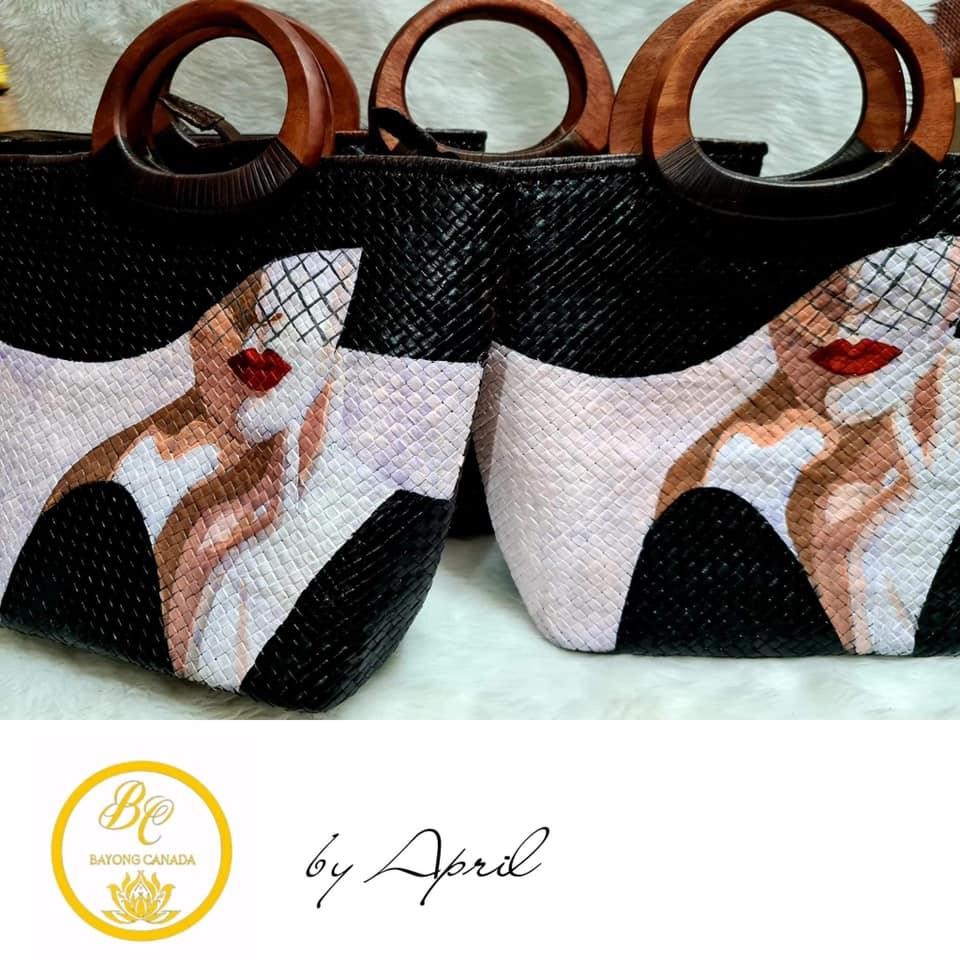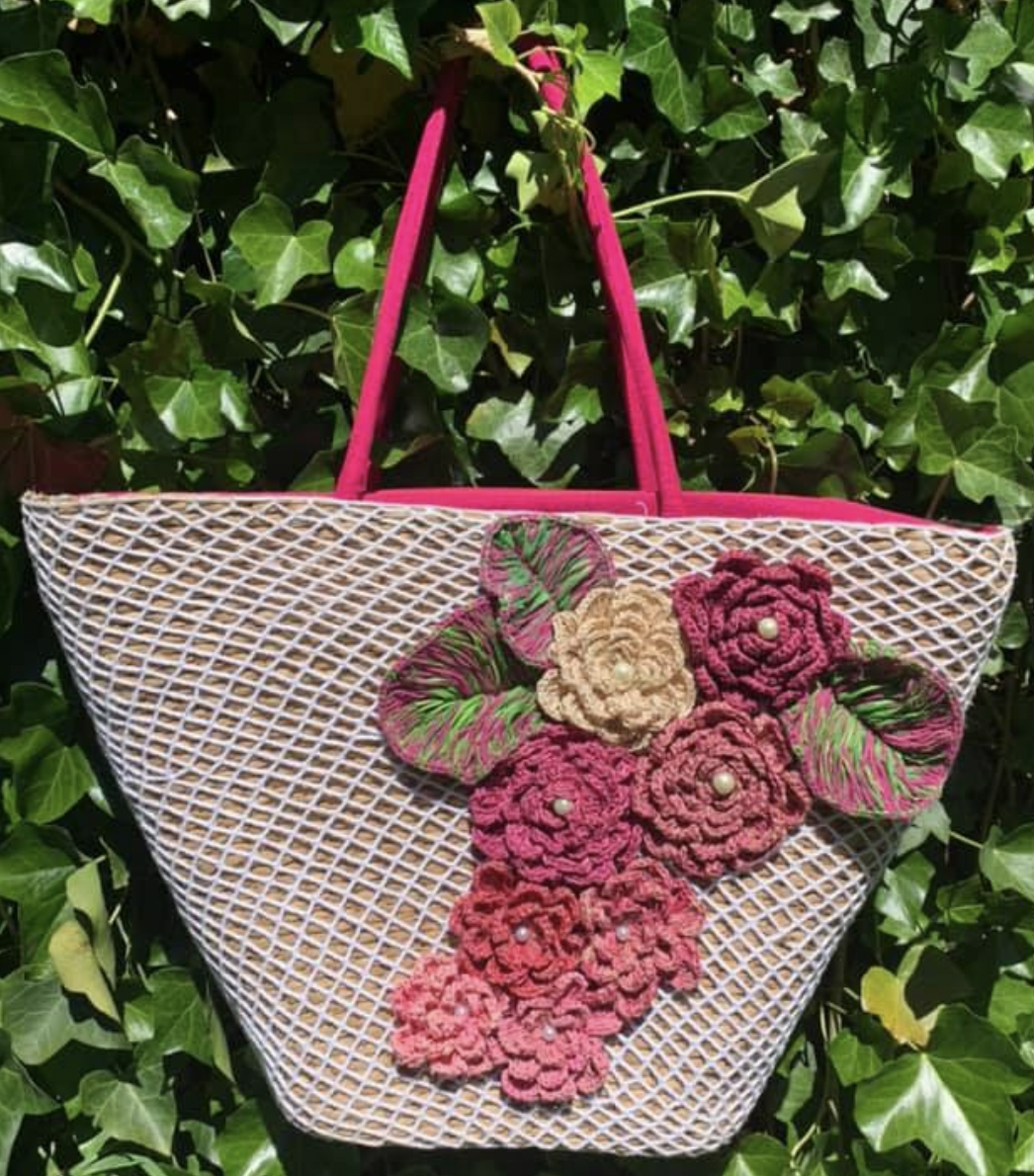 April Cureg, the Surrey-based Filipino owner of Bayong Canada, started her bag business in January 2020 with two objectives in mind -- one, to promote Filipino culture through the designs and materials of her bags and, second, to help the families of weavers back home.  According to April, Bayong Canada's tagline, "Bag of a Kind, Bag with Purpose", highlights the very aim of her budding enterprise.  Each colorful and beautifully-designed bag that Bayong Canada makes is inspired by its mission to help Filipino weavers back home.  It also supports a Winnipeg-based charitable institution, Sulat-Kamay Charity, Inc., which was founded by a Filipino and undertakes projects to help indigent locals in the Philippines, especially victims of calamities.  According to April, five percent of her sales goes to Sulat-Kamay.
April initially planned to run the business on a part-time basis, complementing her full-time work as a medical office assistant.  She started by selling 10 bags to her friends, her first customers.  A few months later, she found herself getting busier, selling as many as  50 bags a month.  Realizing that more time is needed to sustain the business, in March 2021, April decided to resign from her office job.  She is now a full-time businesswoman.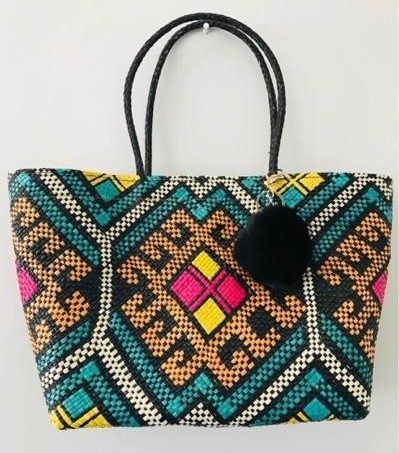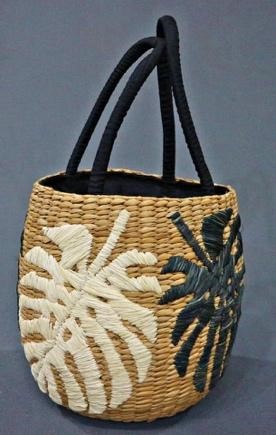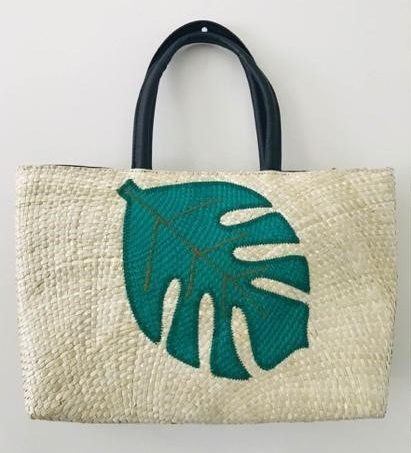 Bayong Canada products include purses, handbags, shoulder bags, and clutches and use organic and plastic materials, which are all sourced in the Philippines.  April designs the bags here in Canada and sends her designs to the weavers in the Philippines.  She also designs for home accessories and décor, such as placemats, also sold under her Bayong Canada label.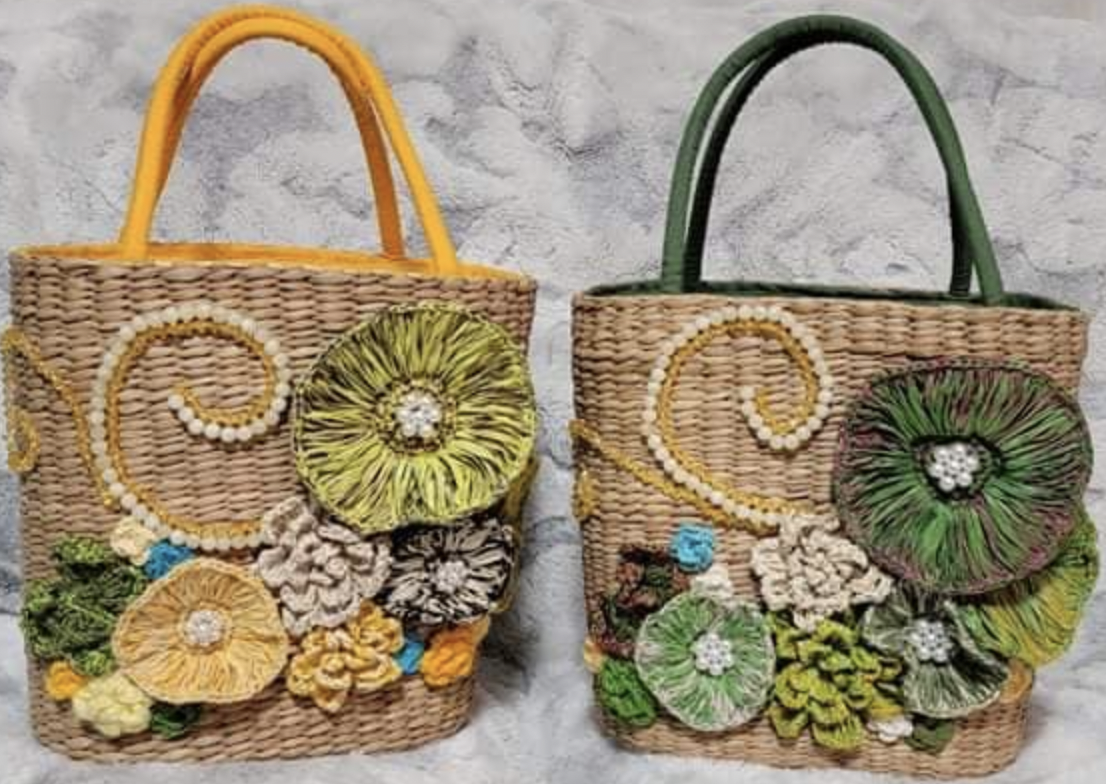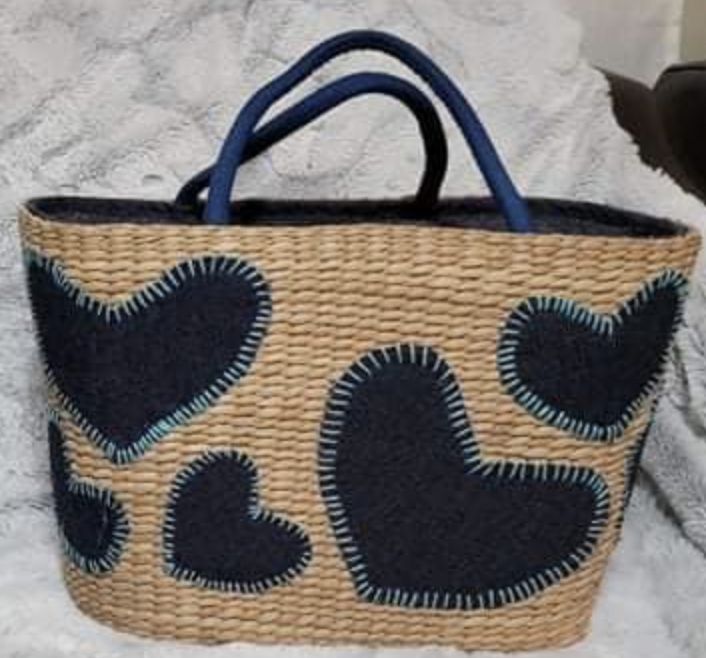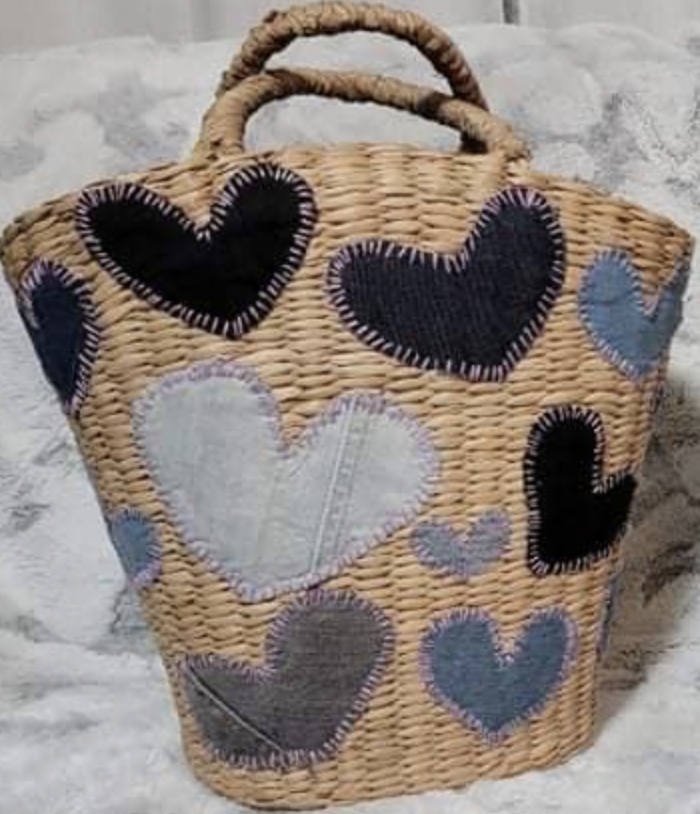 April tells us more about the humble beginnings of her business in this video…
Bayong is a Filipino/tagalog term which refers to bags made of woven leaves.  Depending on the province, these organic materials include buri, pandan, and abaca, the plant-source of which are native to the Philippines.  Abaca is considered one of the strongest natural fibers in the world and is also being used to manufacture other products, such as face masks and personal protective equipment, specialty paper, tea bags, and rope, to name some.  Pandan on the other hand, in the Philippines, is used in food preparation because of its fragrant smell.  Other organic materials used to make Bayong Canada bags are bamboo, rattan and seagrass.   Plastic strips are likewise used as an alternative to or substitute for the organic materials.
In the Philippines, a bayong was originally designed as a utility bag for carrying food bought from the wet market, especially in the rural areas, as well as for farmers and fishermen for their produce and catch.  The bag is both versatile and durable, owing to the type of organic and plastic materials used.   Today, the bag has become fashionable, as well.  For April, selling the bayong is a way of preserving Filipino tradition, albeit with an infusion of contemporary designs to make  them more appealing to her female customers of today.  April claims great pride at being able to showcase Filipino talent and the indigenous materials from the Philippines.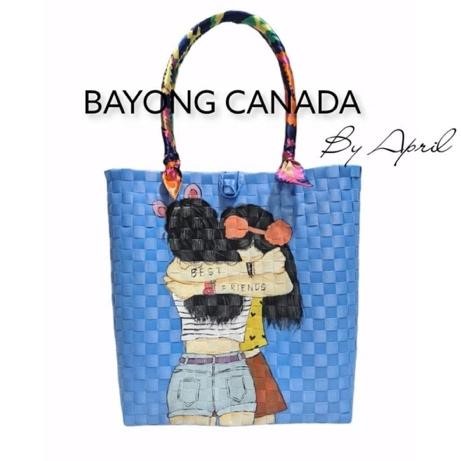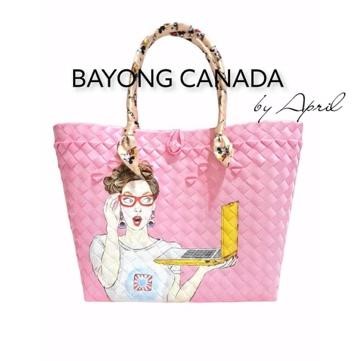 In the next video, April explains the different materials the bags and accessories are made of.
Through the sale of these bags,  Bayong Canada helps local weavers in the Philippines, particularly in the provinces of Laguna and Bicol in the North, and Negros islands in the central part of the country, where the bags and accessories are made.  April never fails to mention to her customers how each bag sold would help the families of bag weavers back home.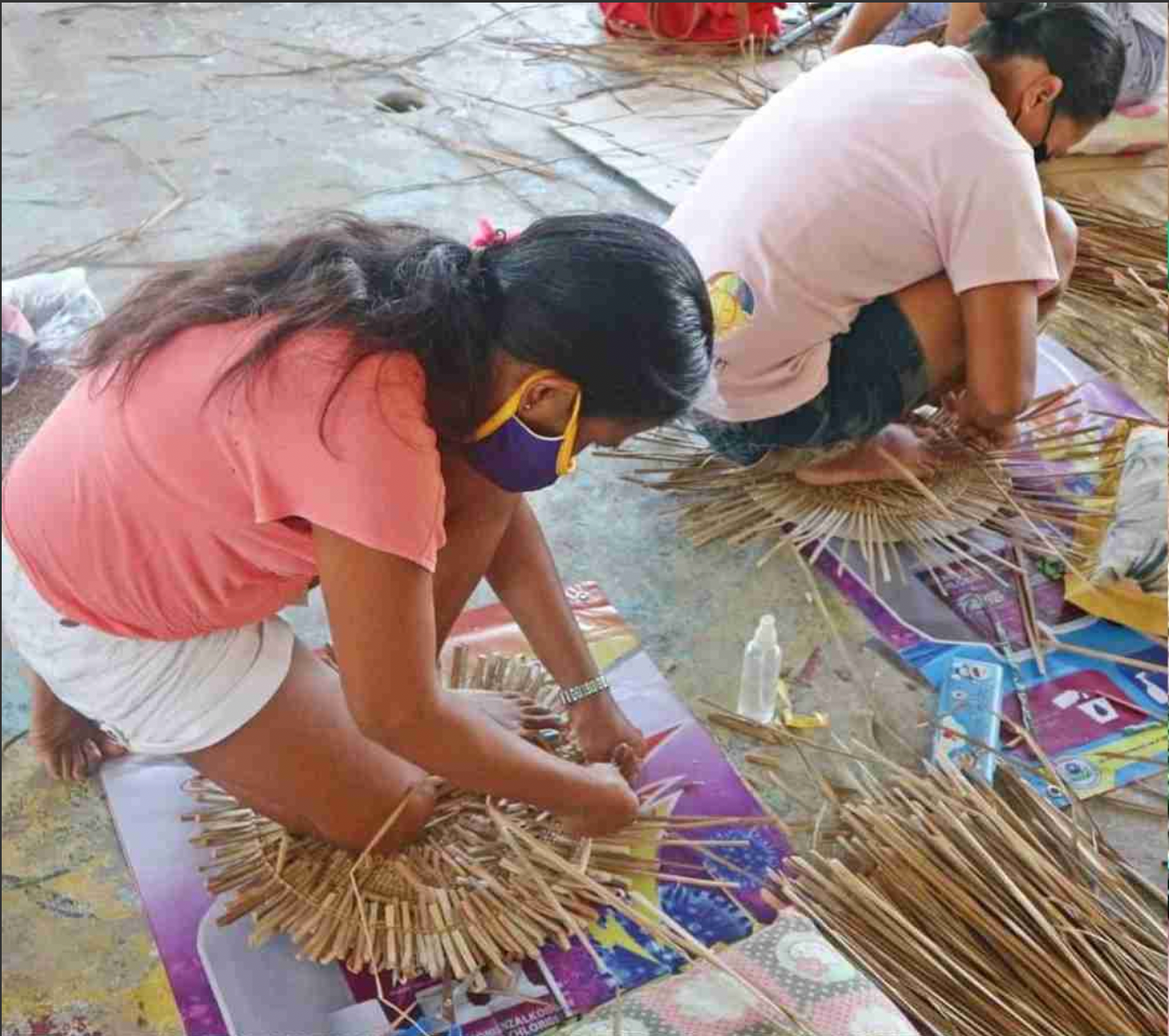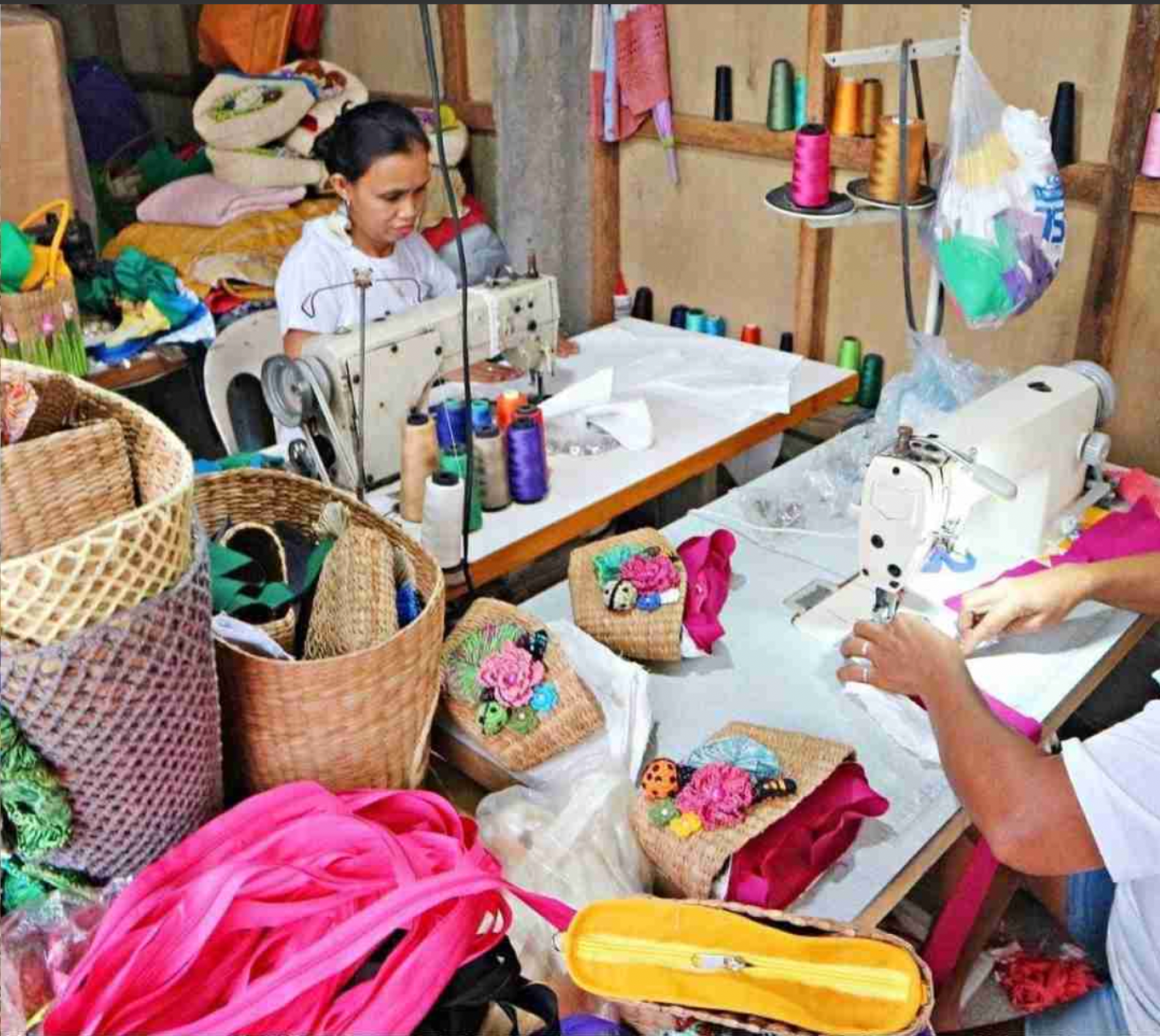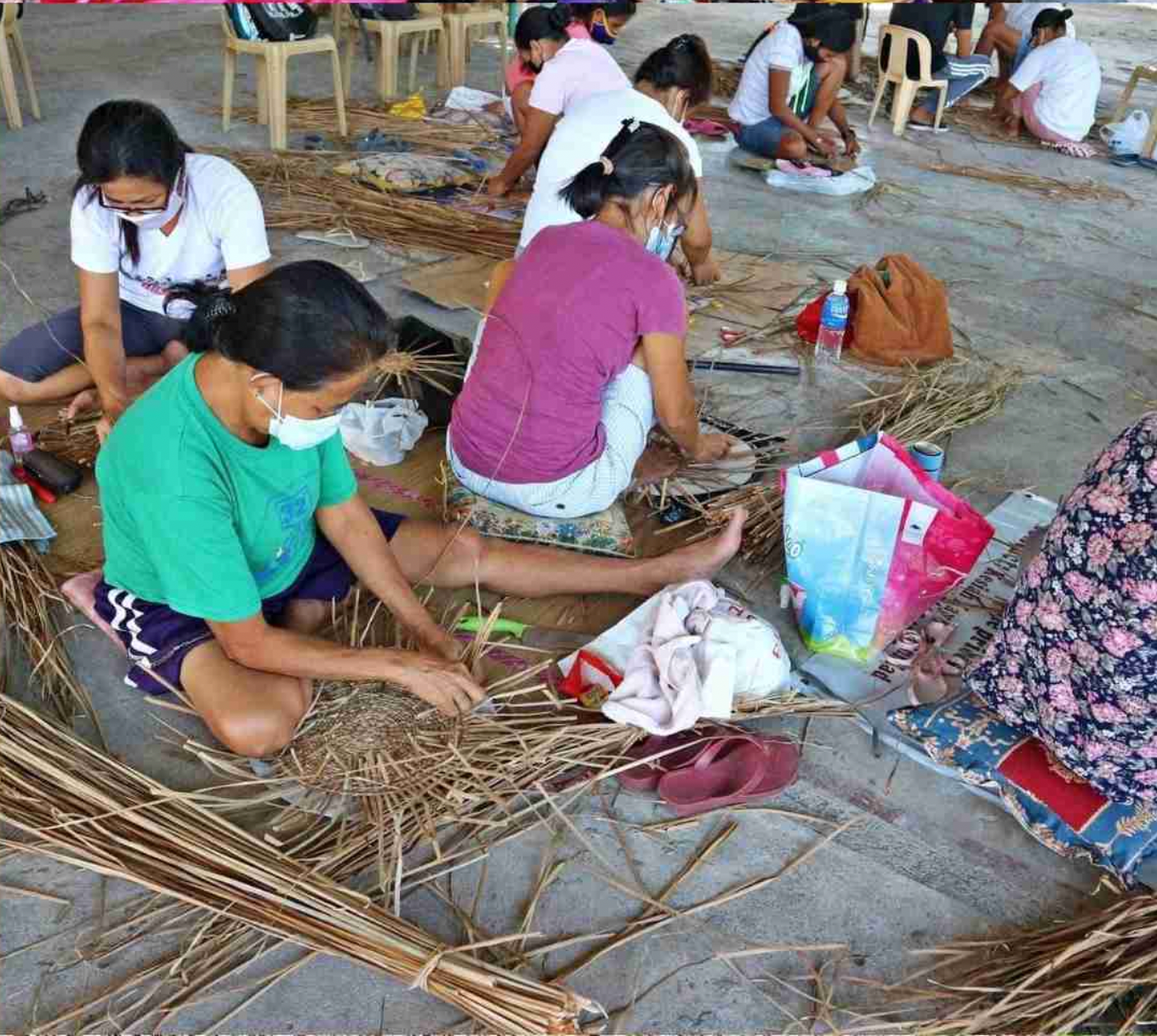 Local weavers in Bicol tend to their daily tasks of weaving bags for export to Canada.
Aside from bags, Bayong Canada sells slippers, coin purses, placemats and hats, made from the aforementioned organic materials.   Through Bayong Canada, food products from the Philippines like Pili nuts, and popular Filipino dishes like laing and Bicol express are likewise being made available.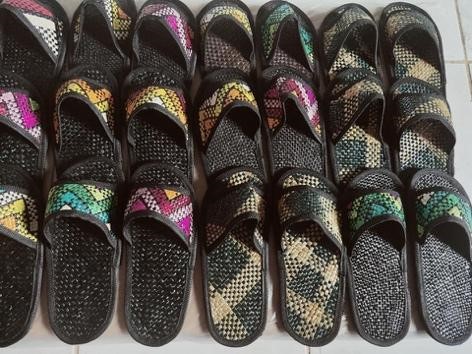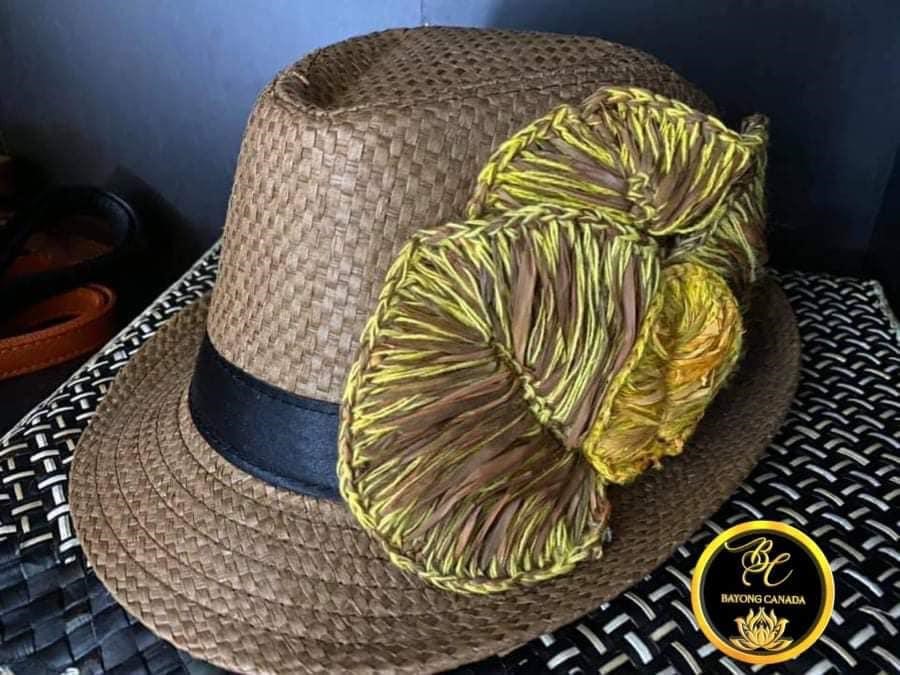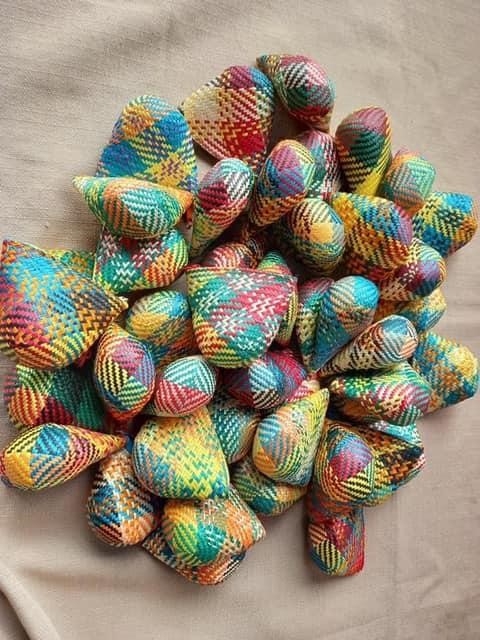 April runs her business from her residence in Surrey, Metro Vancouver.  She uses a space in her house as a showroom where she receives her buyers.  April hopes that she will have her own shop soon.  In the meantime, customers may visit her at home by setting an appointment.
Currently, Bayong Canada is sold in every province in Canada through resellers.  Bayong Canada is also available in Australia.  Starting August 2021, it will partner with Musa Fabric, which produces bags that are made by women in a correctional facility in Davao del Norte in Southern Philippines.  April aspires to be able to promote her products not only in Canada and Australia but also in other countries.
Bayong Canada can be contacted through:
Telephone:  +17785547693
E-mail:  aprilcureg@yahoo.com
Facebook:  BayongCanada
Instagram:  @bayongcanada