Audielicious Restaurant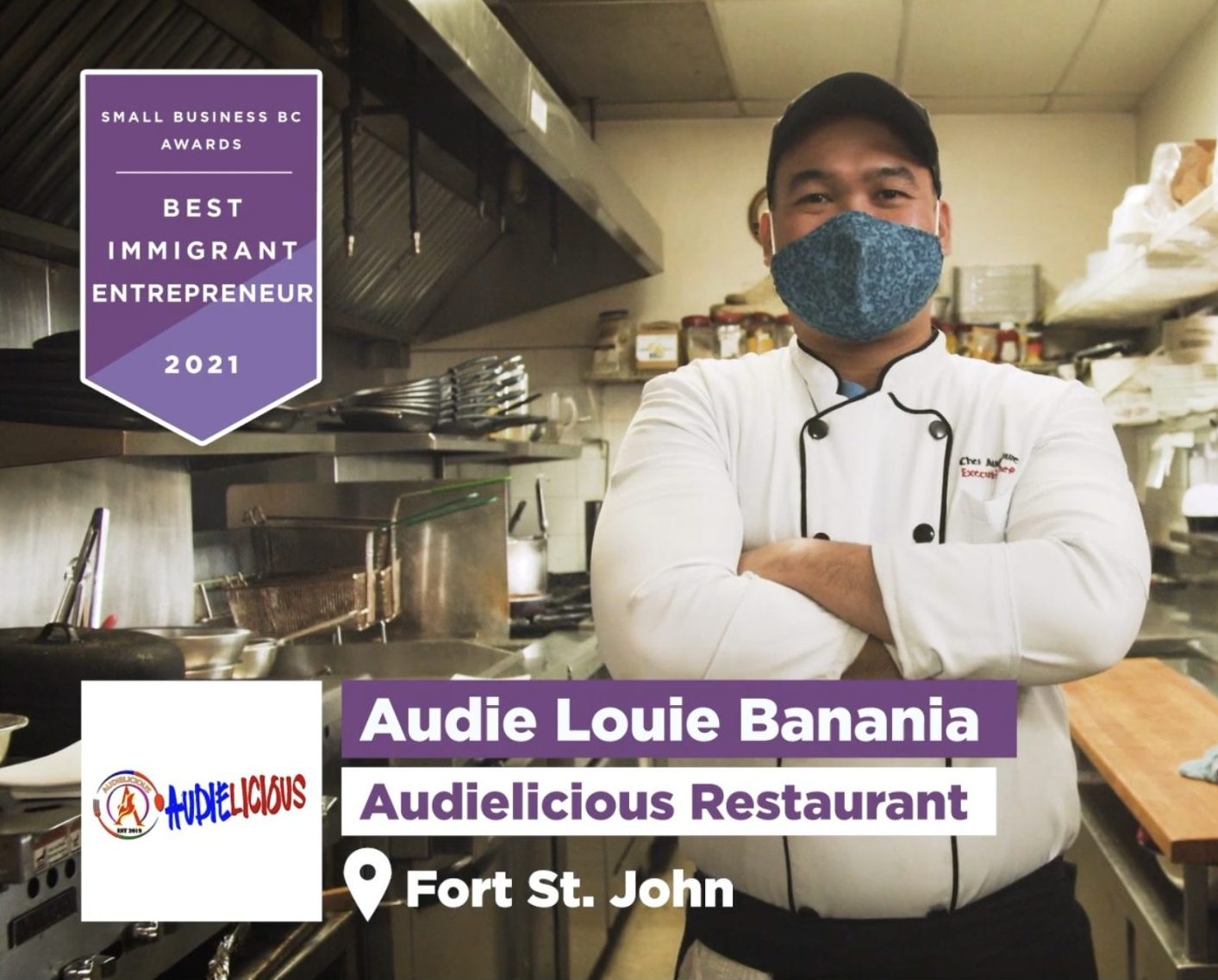 Meet Chef Audie of Audielicious Restaurant in Fort St. John, B.C.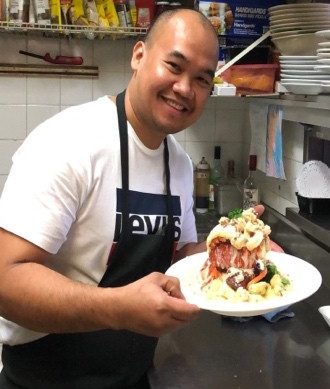 His sought-after food creations are the result of his passion for food and years of experience working as chef in Singapore and in FSJ
For this feature, we introduce to you Mr. Audie Banania, the chef and owner of a successful and popular restaurant in Fort St.John, BC, called Audielicious.
Established in July 2019, Audielicious Restaurant, which serves Filipino, Italian, Mexican, and Western food, is famous among locals in Fort St. John and nearby cities.  In this video, let's learn more about Audie as he shares some details of his personal life and his early journey as a student in the Philippines and a migrant worker in Singapore, before coming to Canada.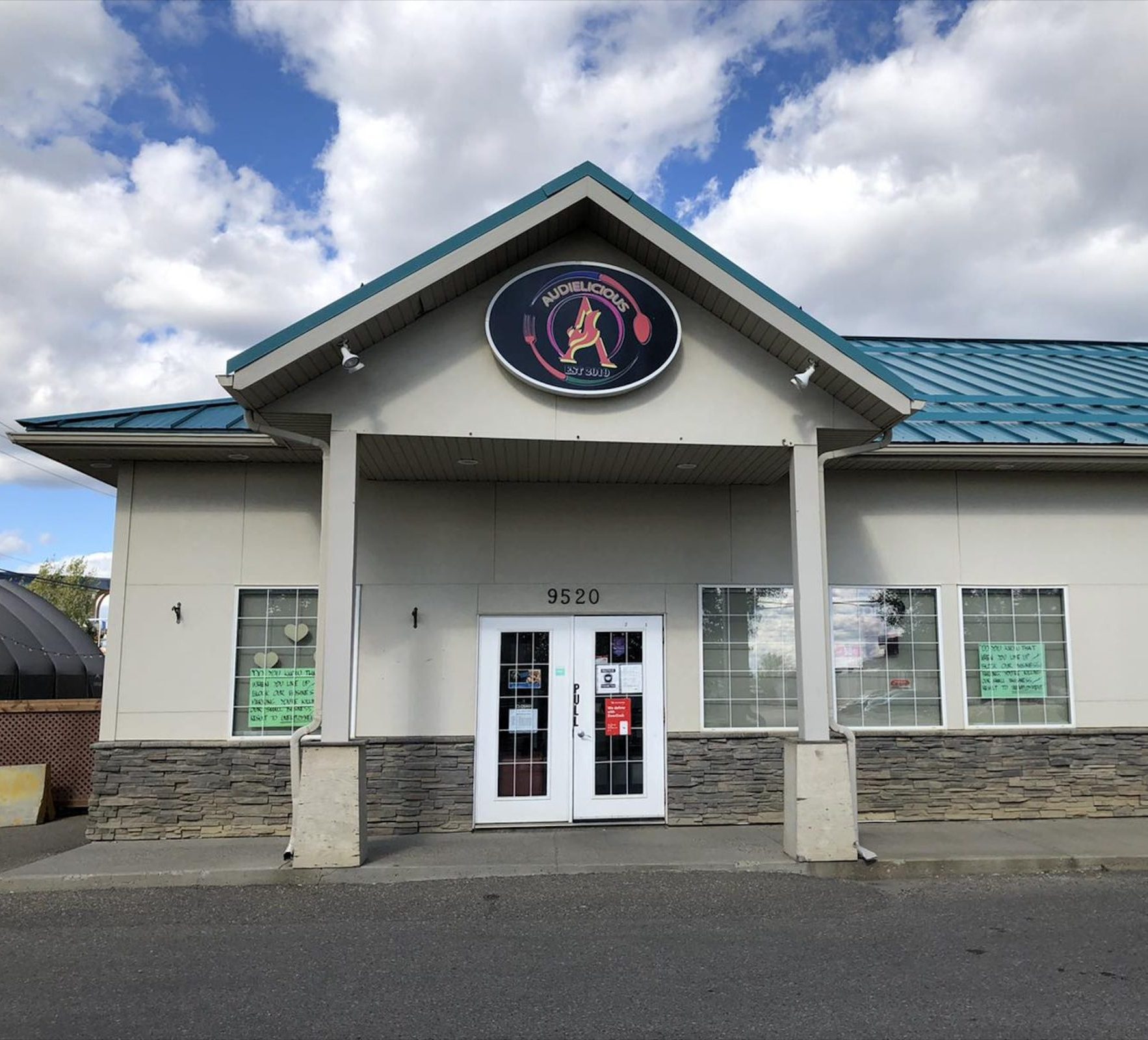 Audie initially thought of naming the restaurant, "Bahay Tagpuan," to refer to a place where people could come together for a meal. His wife and friends, however, felt it was too Filipino and advised that the restaurant should also be able to attract the non-Filipino customers. So, he decided to change it to Audielicious, after his name.
As with any new business, Audielicious had encountered many start-up challenges, as well as having to deal with the COVID-19 pandemic that had hit the Canadian economy. But Audie was armed with faith and hard work, and a passion for food, which have defined his entrepreneurial success.  Audie explains how it all started and how he handled his challenges.

Audielicious Restaurant offers international cuisine. While Audie is devoted to promoting Filipino food, he felt that making his restaurant exclusively Filipino would restrict him. Instead, he believed that offering a variety of cuisine would attract more customers. In so doing, he added, a family or a group of friends at a table could also enjoy and share different cuisines, according to their preference. When asked about his customer base, Audie replied that the restaurant's customers are mostly Canadians, around 80-90 percent, many of whom are returning clients, with a significant number also hailing from other parts of Canada because they had heard about Audielicious.
In the next clip, Audie further explains what he offers in his restaurant and talks about their operations and his business strategies, as well as gives advice to prospective entrepreneurs.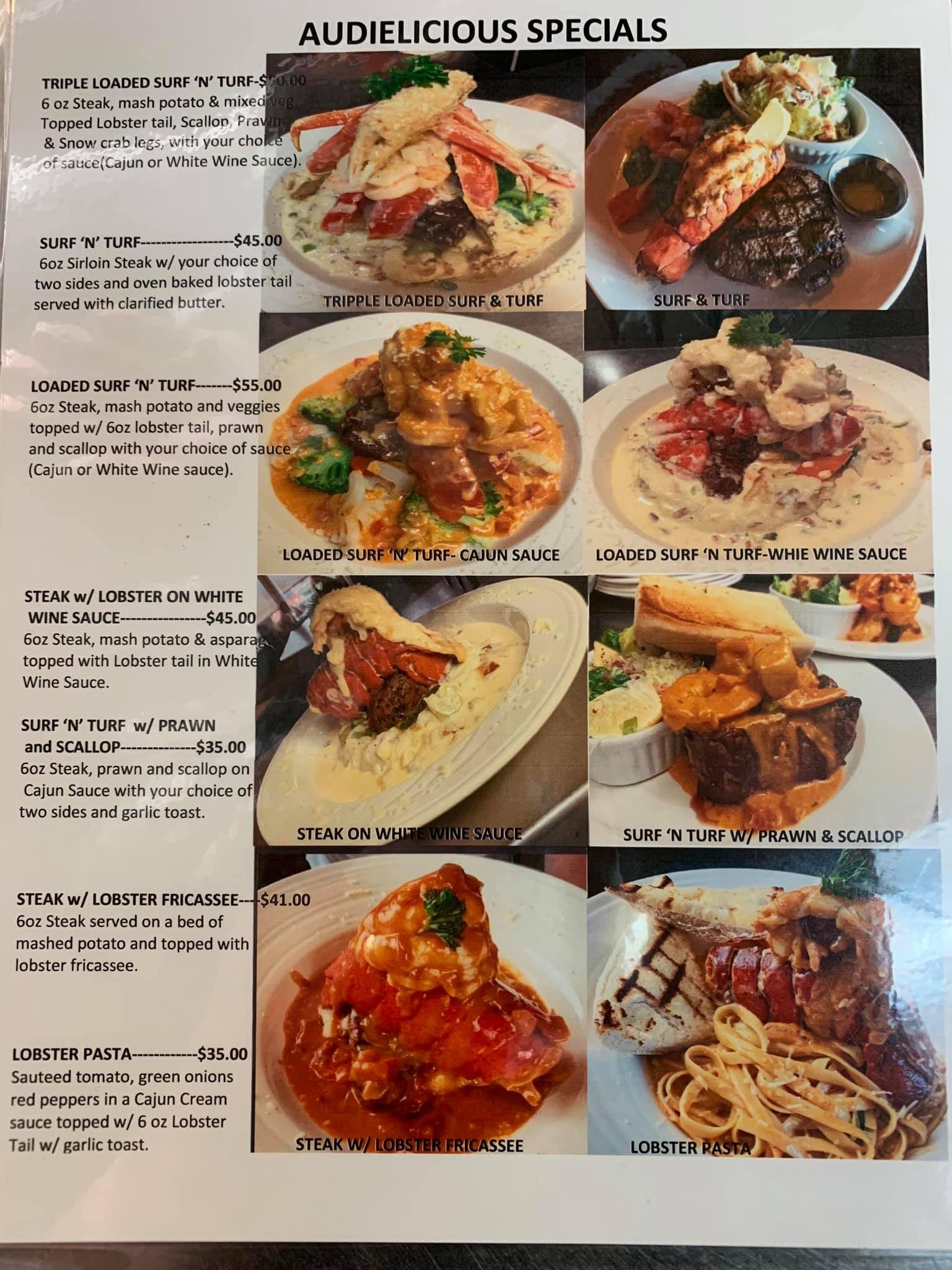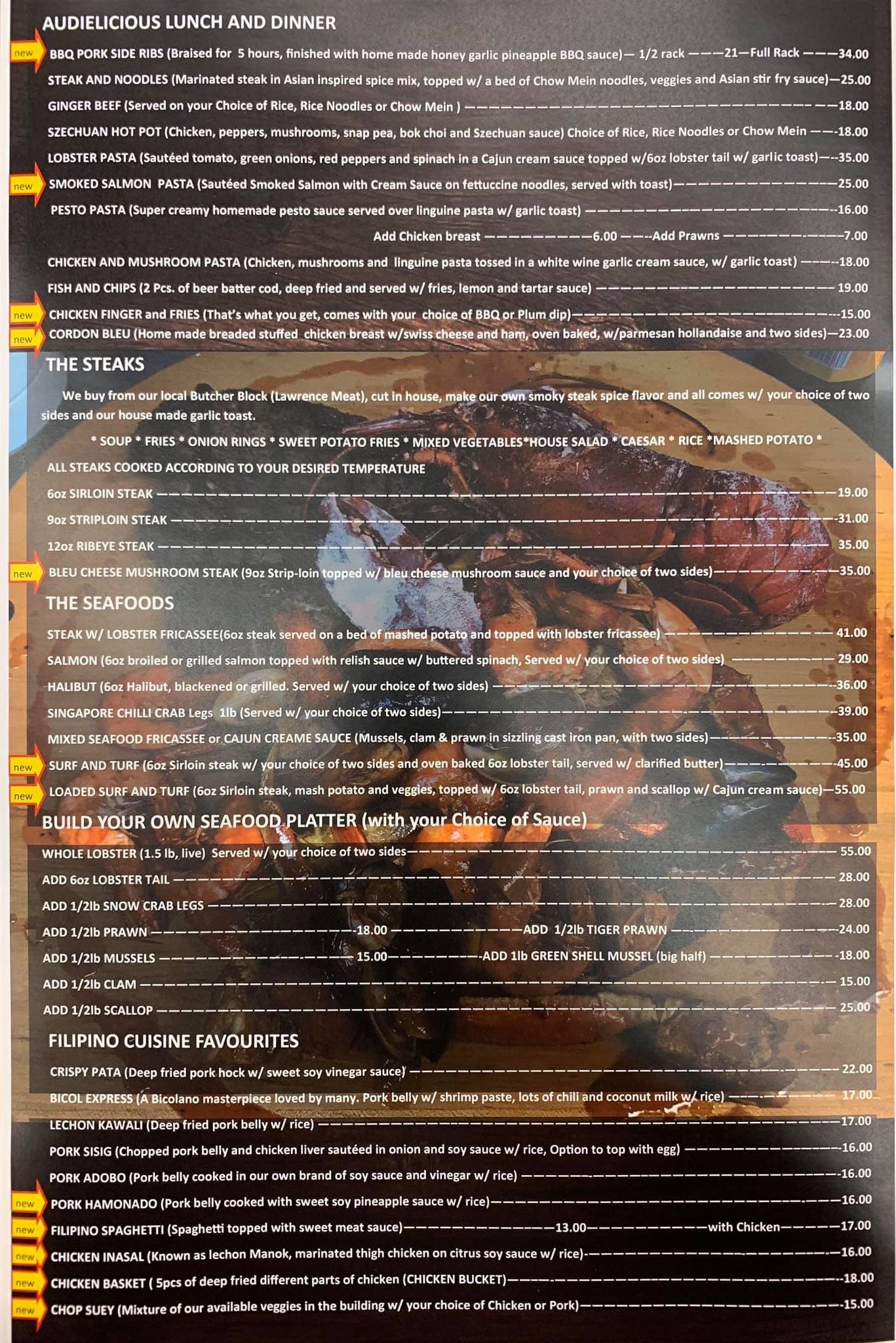 "The good things that you do to the community will come back to you."
Audie believes in good karma. In running the restaurant, Audie has won the hearts not only of his customers but also of the residents of Fort St. John.  Part of Audie's business plan has always been to give back to the community in Fort St. John. At the start of the pandemic, he set up a food bank in his restaurant for anyone who needed food; be they homeless or jobless, or whether they were just experiencing some delay in their wages.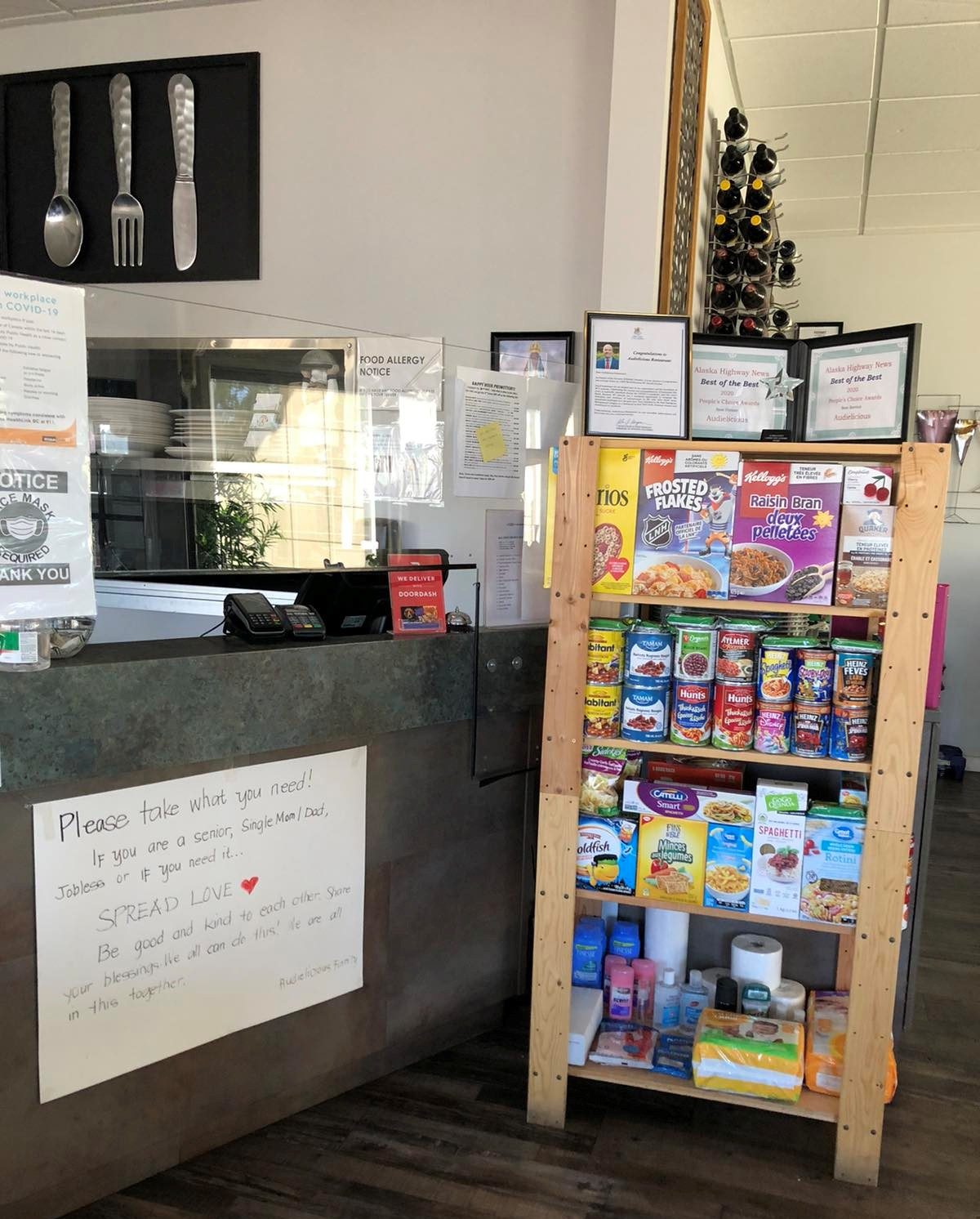 People got what they needed and no questions were asked. After some time, Audie began receiving food and cash donations from other members of the community who also wished to help, such that, now, he sometimes has to tell people to get more food for themselves. What initially started as a personal mission developed into a community undertaking, which Audie is more than happy to maintain at his restaurant.
In addition to the food bank, Audie also undertakes burger drives to raise funds for the sick and donate to the Multiple Sclerosis Society of Canada. He does this by selling his signature burgers.  For every burger that is sold, a portion goes to help indigents with medical needs, Filipino or not.
Audie himself had experienced the support and assistance of the Fort St. John community. At the time when only patio dining was allowed in BC, someone had lent him a huge tent so that he could offer outdoor dining. When winter came, another provided him with patio heaters.
As they say, "what goes around, comes around."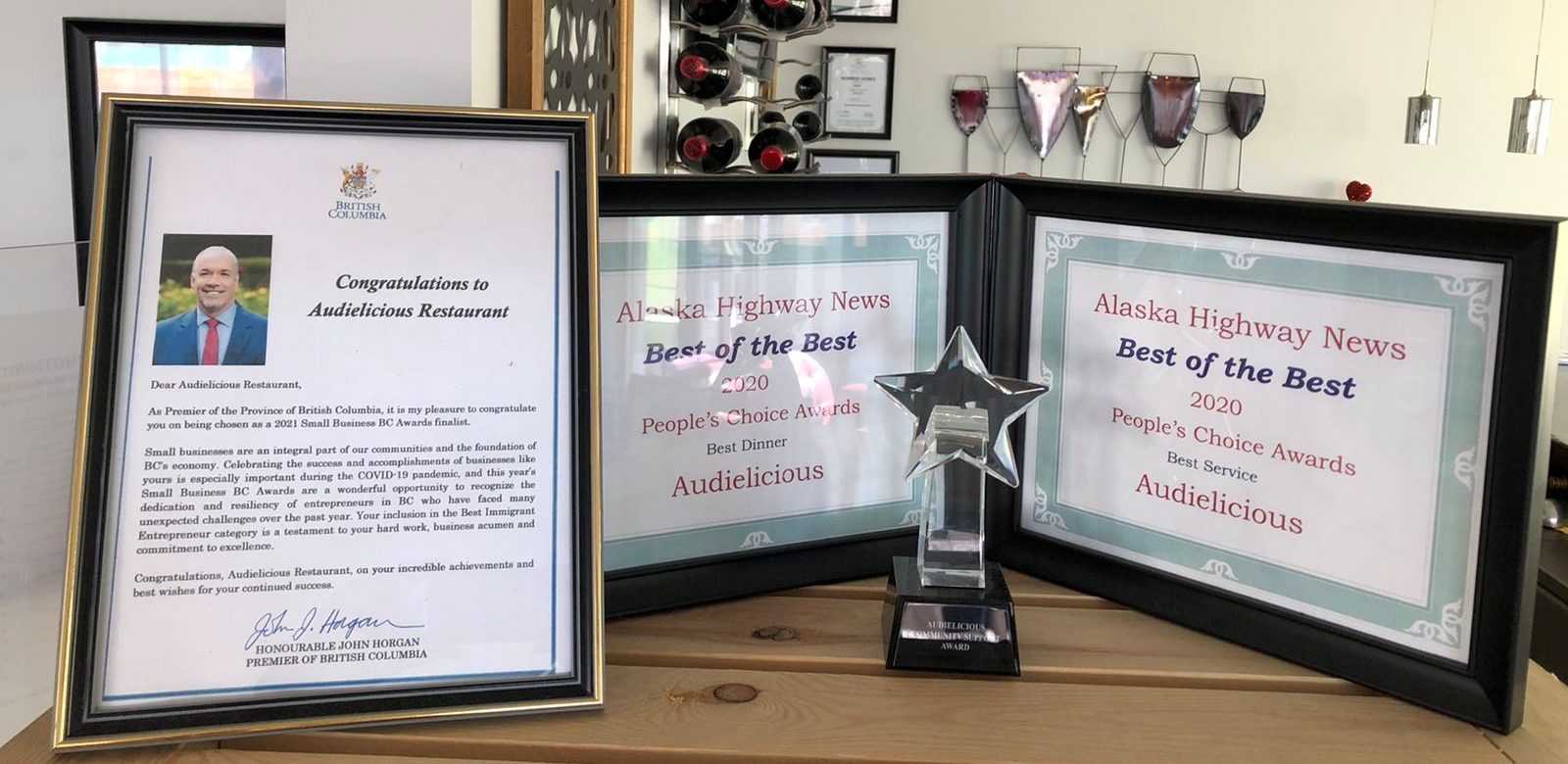 Barely new in the food business in B.C., Audie has already achieved many things for his restaurant. Audielicious was recognized by no less than the Premier of the Province, the Honourable John Horgan, as one of the five finalists in the Small Business BC Awards Best Immigrant Entrepreneur category.  Other accolades received include the Alaska Highway News People's Choice Awards Best Service and Best Diner for 2020.
Equally rewarding for Audie is the loyalty that many customers have for his restaurant.  They like his food so much that they are willing to wait for an hour just to be able to eat their favorite Audielicious meal. This inspires Audie to work harder.
Audie hopes to see his restaurant open in other cities in British Columbia and Alberta. Several of his customers are from outside Fort St. John and would like to see Audielicious present in places nearer to where they live.  Audie had earlier planned to set up in Vancouver in BC, and in Grand Prairie and Edmonton in Alberta, but the pandemic thwarted his expansion plans and forced him to focus on his business in Fort St. John. Audie is open to selling a franchise of his restaurant to interested buyers but wants to ensure that he would be able to provide the necessary staff support so that they, too, will be successful.
Currently though, Audie needs to address the lack of staff to run his restaurant in Fort St. John. Like the rest of the business establishments these days, staffing shortage is a concern for Audie, forcing him to look overseas for potential hires because he is unable to attract applicants despite offering a sign-up bonus and competitive salaries.
Audielicious Restaurant can be reached through:
Instagram: Audielicious
Facebook: @Audielicious
Telephone:  250-261-4727 / 250-785-5727
Visit Audielicious at:  9520 93 Ave., Fort St. John, BC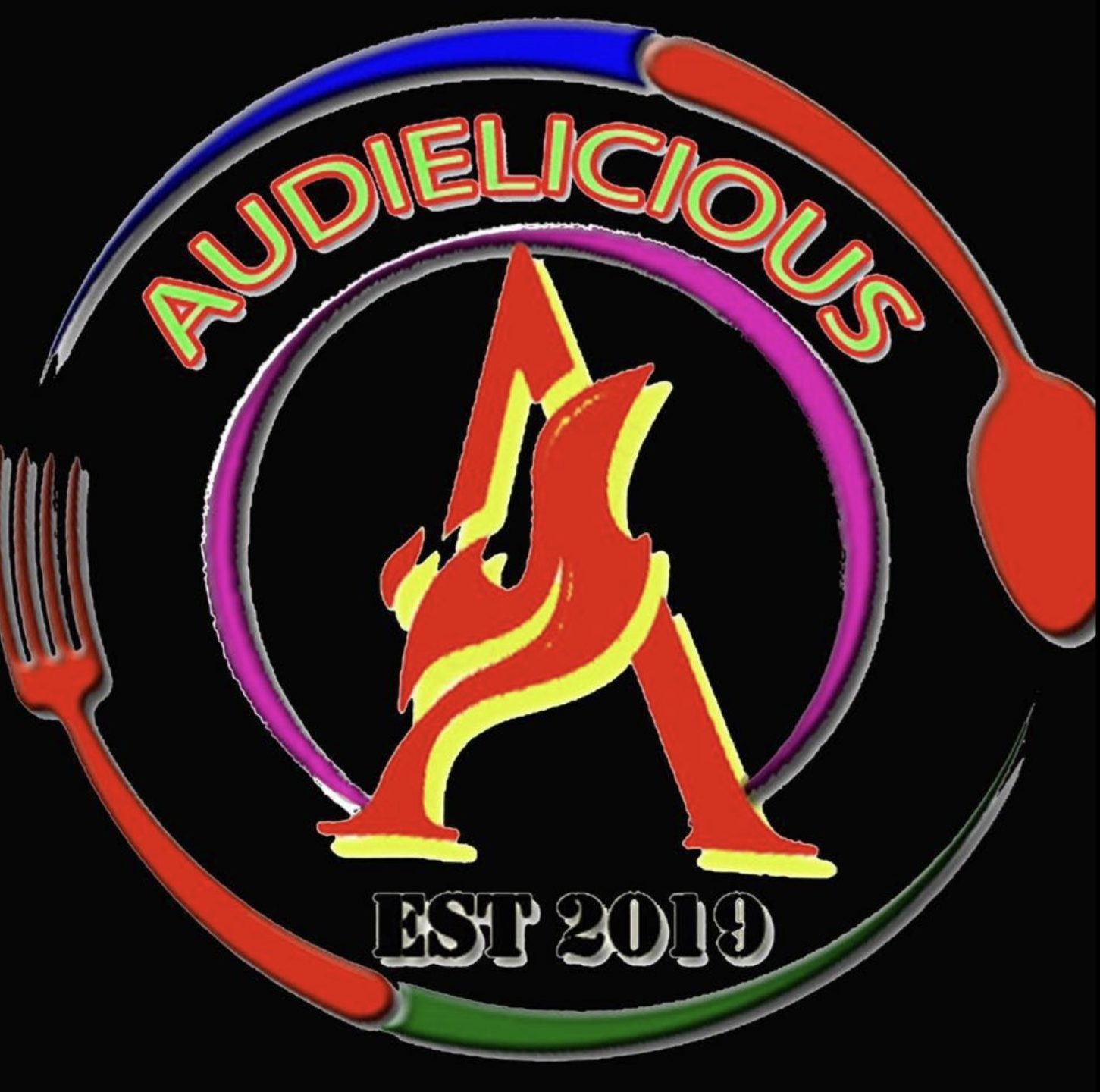 *Photo source:  Audielicious Restaurant Facebook page (Audielicious)