KASAMA CHOCOLATE BAGS AWARDS AT AMERICAS BEAN-TO-BAR AND CRAFT CHOCOLATIER COMPETITION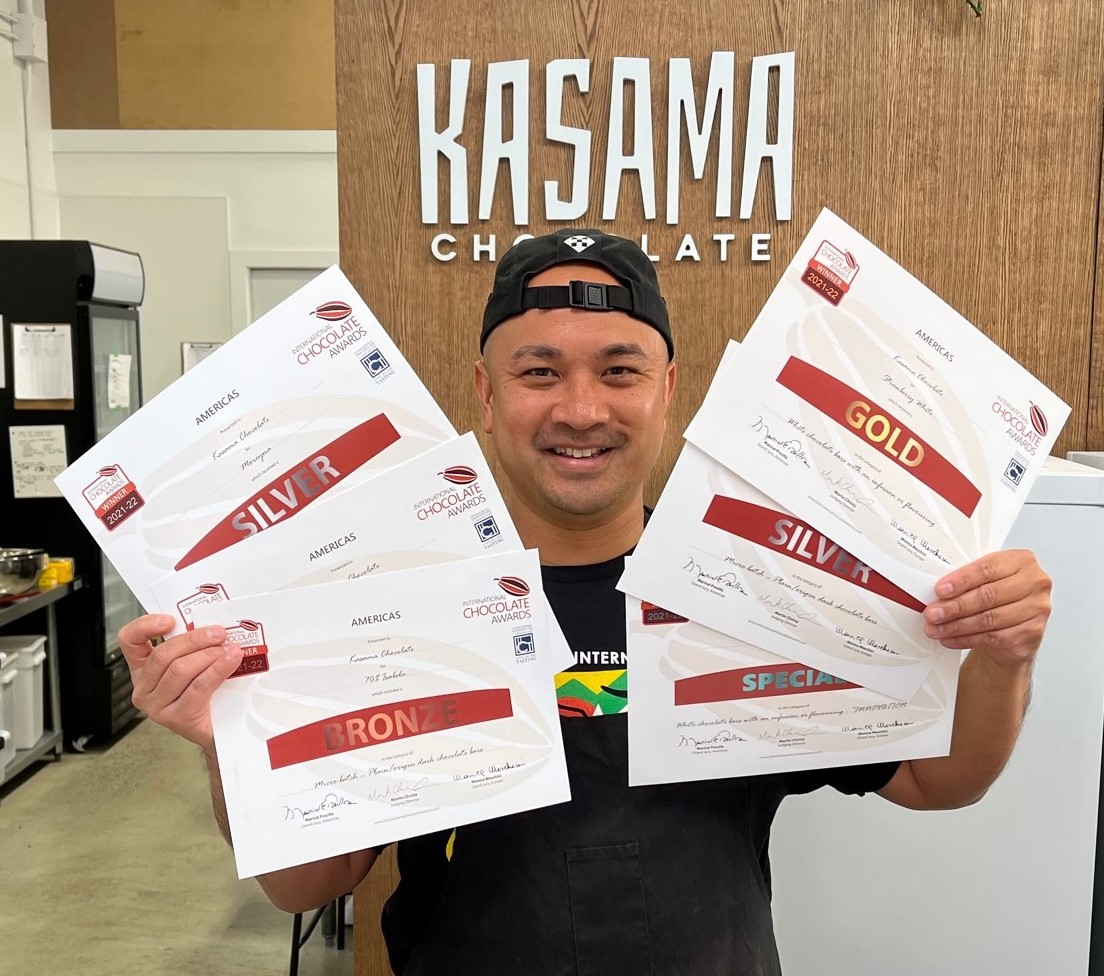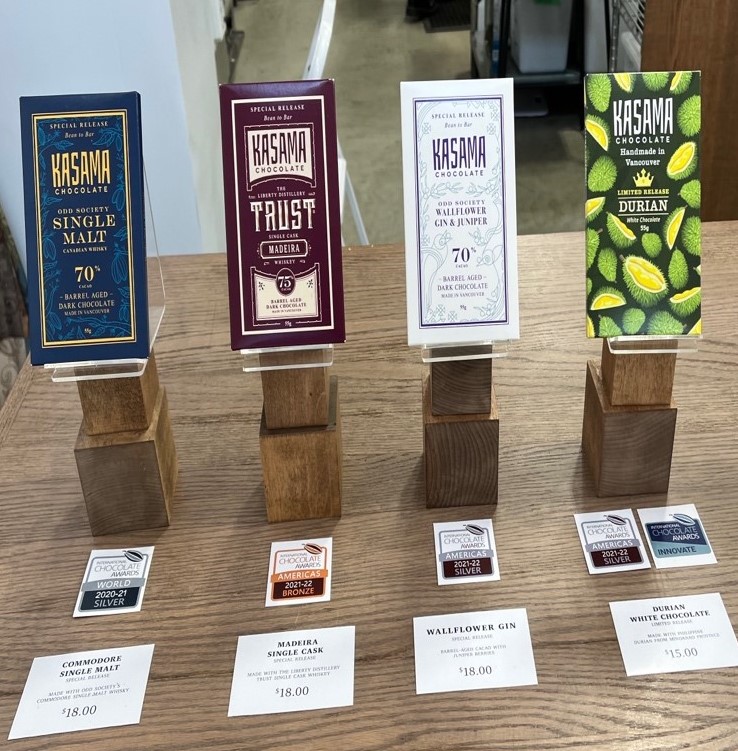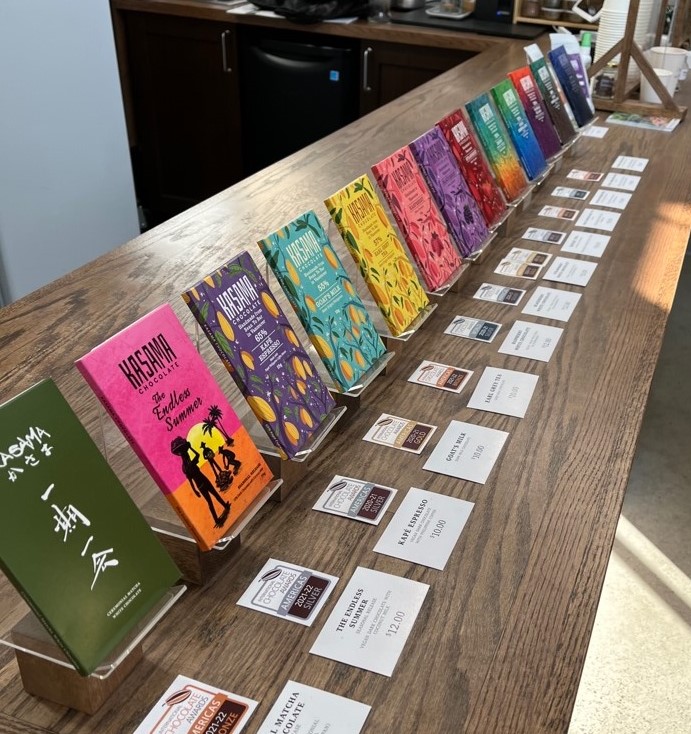 TOP PHOTO:  Filipino-Canadian Vincent Garcia, one of the owners and founders of Kasama Chocolate, proudly shows off some of the award certificates that Kasama Chocolate received; BOTTOM PHOTOS:  The lineup of Kasama Chocolate bars displayed at the shop, with their corresponding awards.
Kasama Chocolate, a bean-to-bar chocolate company in Vancouver, founded by a multi-cultural group of four friends, one of whom is a Filipino, won 19 awards (medals) and 3 special citations for innovation, use of special ingredients and "ground-in" process, at the International Chocolate Awards' 2021-2022 Americas Bean-to-Bar and Craft Chocolatier competition held in New York on 03 September 2022.  According to the International Chocolate Awards, Kasama Chocolate is the most awarded bean-to-bar company and the number of awards garnered is reportedly the biggest any chocolate company in the West has won.  Both its white and dark, plain and flavored chocolates, as well as all chocolates using Philippine beans, particularly those from Davao and Isabela, were awarded in the competition.  Filipino-Canadian owner Vincent Garcia said that they have been joining the competition since 2019 but they are extremely proud of this year's achievement.  Since they are a small and recent business, this certainly means a lot, he added.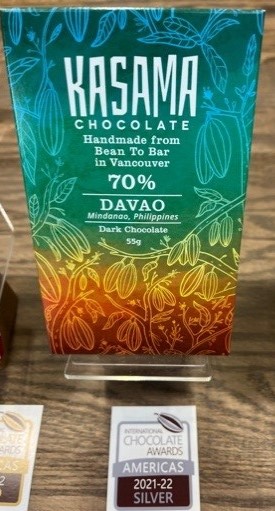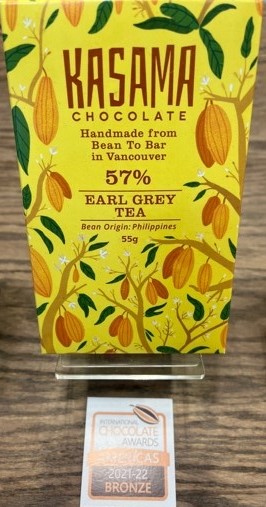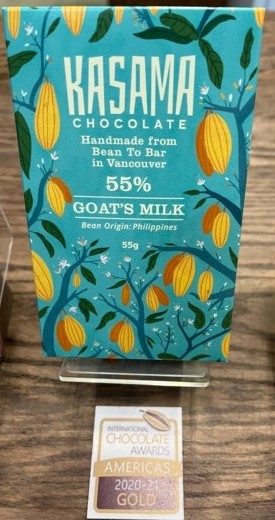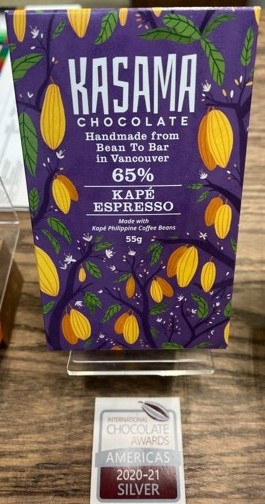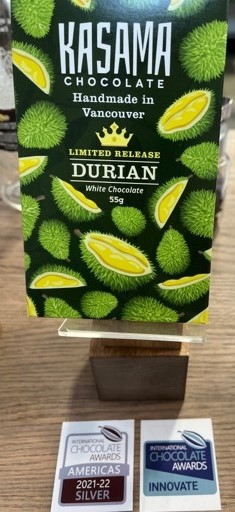 The Kasama chocolate bars made of cacao and durian flavor from the Philippines.
The bar which won the gold medal in the competition was the Strawberry White, while the silver medalists were Kapé Espresso (also cited for "ground-in"), Durian White (with special citations for its ingredients and innovation), 70% Davao, Forest & Sea, Single Malt, Wallflower Gin, Raspberry White, Blackberry White, Winter's Eve, Endless Summer, and Moreyna.  Bronze medals were awarded to their 70% Isabela, 88% Costa Esmeraldas, 70% Costa Esmeraldas, Yame Ceremonial Matcha, Goat's Milk, Earl Grey Tea, and Madeira Whiskey.  Kasama Chocolate makes their chocolates at their shop in Grandville Island, Vancouver.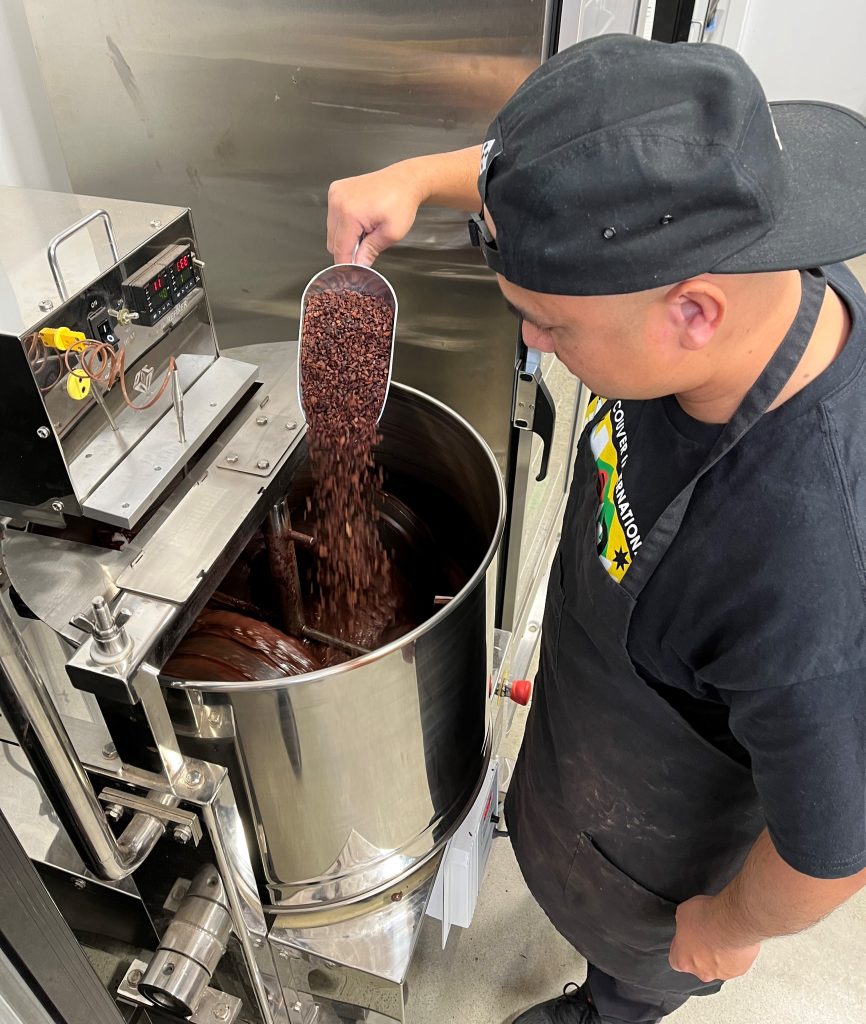 Vince pours cacao beans onto a mixer where it is refined and turned into liquid form through a process called "conching."
The International Chocolate Awards is an independent competition that recognizes excellence in making fine chocolate.  It aims to support both established and small chocolate companies and artisan chocolates, and the chocolate industry as a whole, including cacao farmers, by making consumers aware of the work and craft that goes into creating fine chocolate products. END