Brochure for Filipino Nurses Wanting to Work as Registered Nurses in Canada
THE BROCHURE JOINTLY PUBLISHED BY THE PHILIPPINE EMBASSY IN OTTAWA AND PHILIPPINE CONSULATES GENERAL IN CALGARY, TORONTO AND VANCOUVER.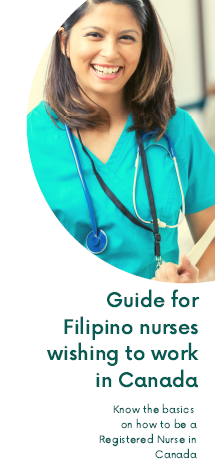 16 November 2021, Canada – The Philippine Embassy in Ottawa and Consulates General in Calgary, Vancouver and Toronto have published a brochure that provides basic information on the accreditation process for internationally-educated registered nurses, including Filipino nurses, who wish to work as registered nurses in Canada.
Likewise, the brochure gives an idea on the challenges Filipino nurses may encounter during their application for accreditation and on the available settlement services in Canada that they can tap to assist them.
"Filipino nurses who completed their nursing degrees in the Philippines encounter common challenges when they try to work as registered nurses here in Canada," noted Ambassador Rodolfo D. Robles. "This brochure will serve as an easy reference for them to initially understand the accreditation procedure in Canada for their profession," Ambassador Robles added.
The advocacy to facilitate the recognition of credentials of Filipino nurses is an ongoing project of the Philippine Embassy and Consulates General in Canada.
The brochure is available for download from the respective websites and Facebook pages of the Philippine Embassy and Consulates General . END