September 30, 2022
VANCOUVER PCG HOSTS ARTIST HERRADURA'S WEAVING OUR DREAMS EXHIBIT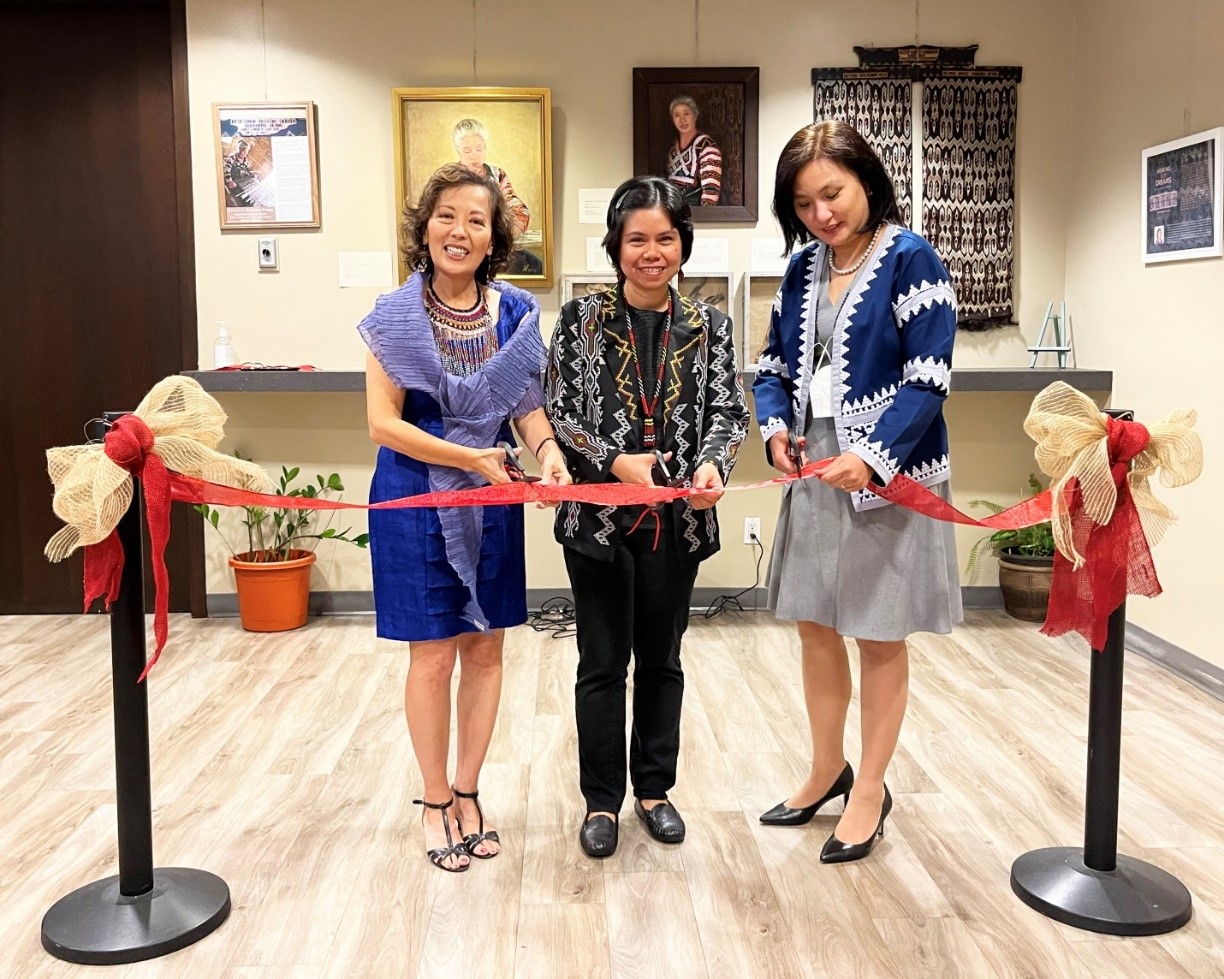 Artist Francis Herradura (center) with Consul General Maria Andrelita Austria (right) and Author Sandie Gillis (left) during the ribbon cutting.
23 September 2022 – In celebration of the 2022 Museum and Galleries Month and the National Indigenous Peoples Month, the Philippine Consulate General in Vancouver successfully hosted the launch of "Weaving Our Dreams" Art exhibit by Artist Francis Herradura and Author Sandie Gillis.  The exhibit features the culture and traditions of Lake Sebu's indigenous T'boli community.
Consul General Maria Andrelita Austria, in her remarks, highlighted Herradura's talent and skills in the illustrations featured in the book with the same title.  She also commended Herradura and Gillis for bringing the textiles of the T'boli community closer to the Filipino-Canadian groups in Vancouver through this exhibit.
Francis Herradura is an emerging artist who showcases the colorful, vibrant and unique culture of Mindanao.  Herradura's passion for painting is strong, actively participating in life drawing, en plein air painting and group exhibitions with the Dimasalang III International Artists Group. She is a member of the Oil Painters of America and co-founded the Narragila Culture and Arts Foundation.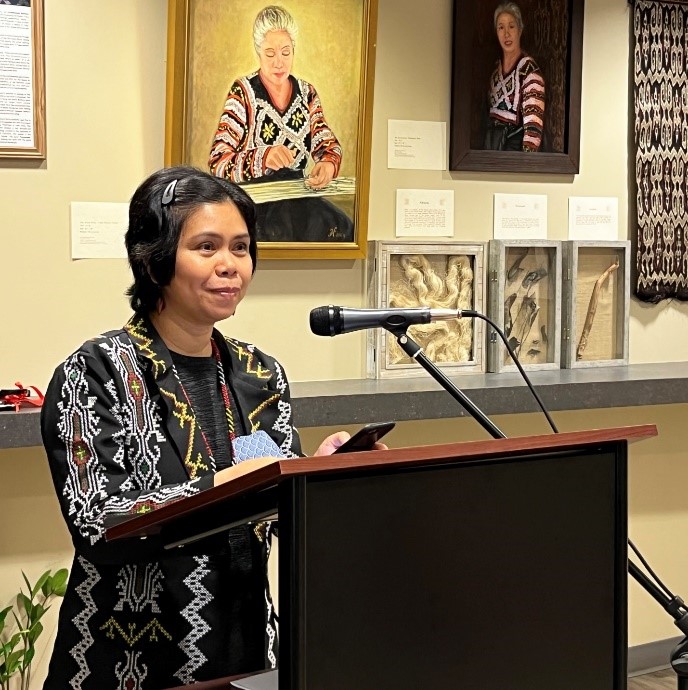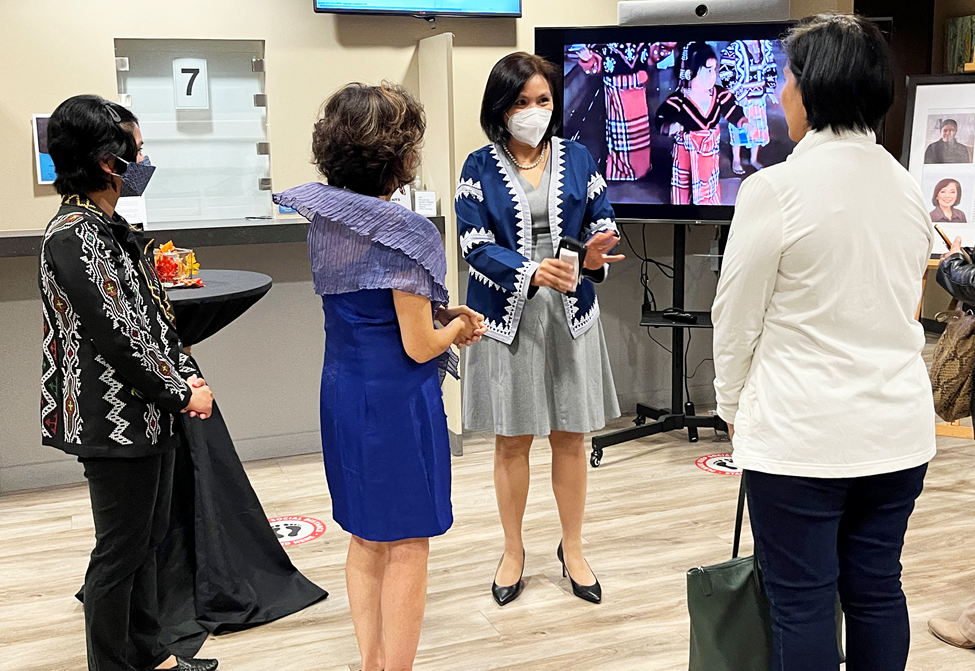 (Left photo) Artist Francis Herradura shares details on some of her artworks.   (Right photo) Consul General Maria Andrelita Austria with guest Mary Tecson (right), author Sandie Gillis (left) and artist Francis Herradura (far left).
Sandie Oreta Gillis is freelance writer who supports Philippine arts and culture by writing about the country's heritage, history and traditions in her articles to Positively Filipino, Dahong Pilipino and various media outlets. She co-hosted a radio morning talk show at Radio Veritas in Manila before migrating to Canada in 1983.
The Weaving Our Dreams Art Exhibit is open to the public and will run through 31 October 2022. END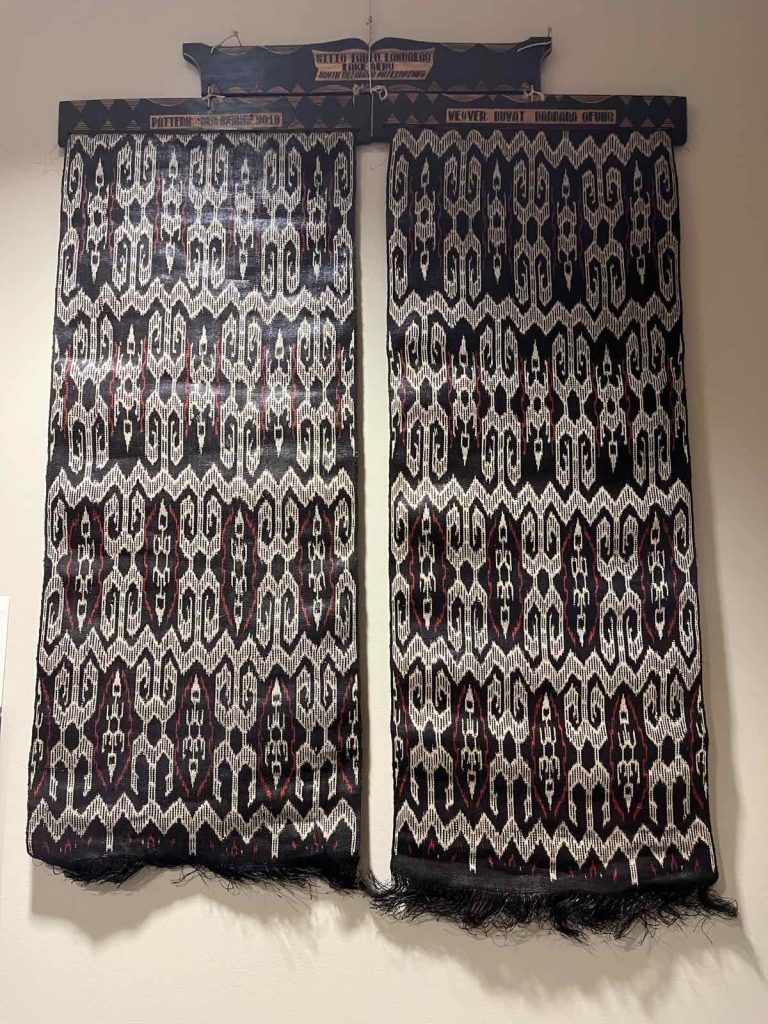 Community Events
No event found.
Consular Services Available at
Kelowna, British Columbia - TBA

Status: pending

Whitehorse, Yukon - TBA

Status: pending

Yellowknife, Northwest Territories - TBA

Status: pending

Fort St. John, British Columbia - TBA

Status: pending
▶

View All