July 21, 2022
VANCOUVER PCG HOSTS AN "EDGARDO LANTIN ART EXHIBIT"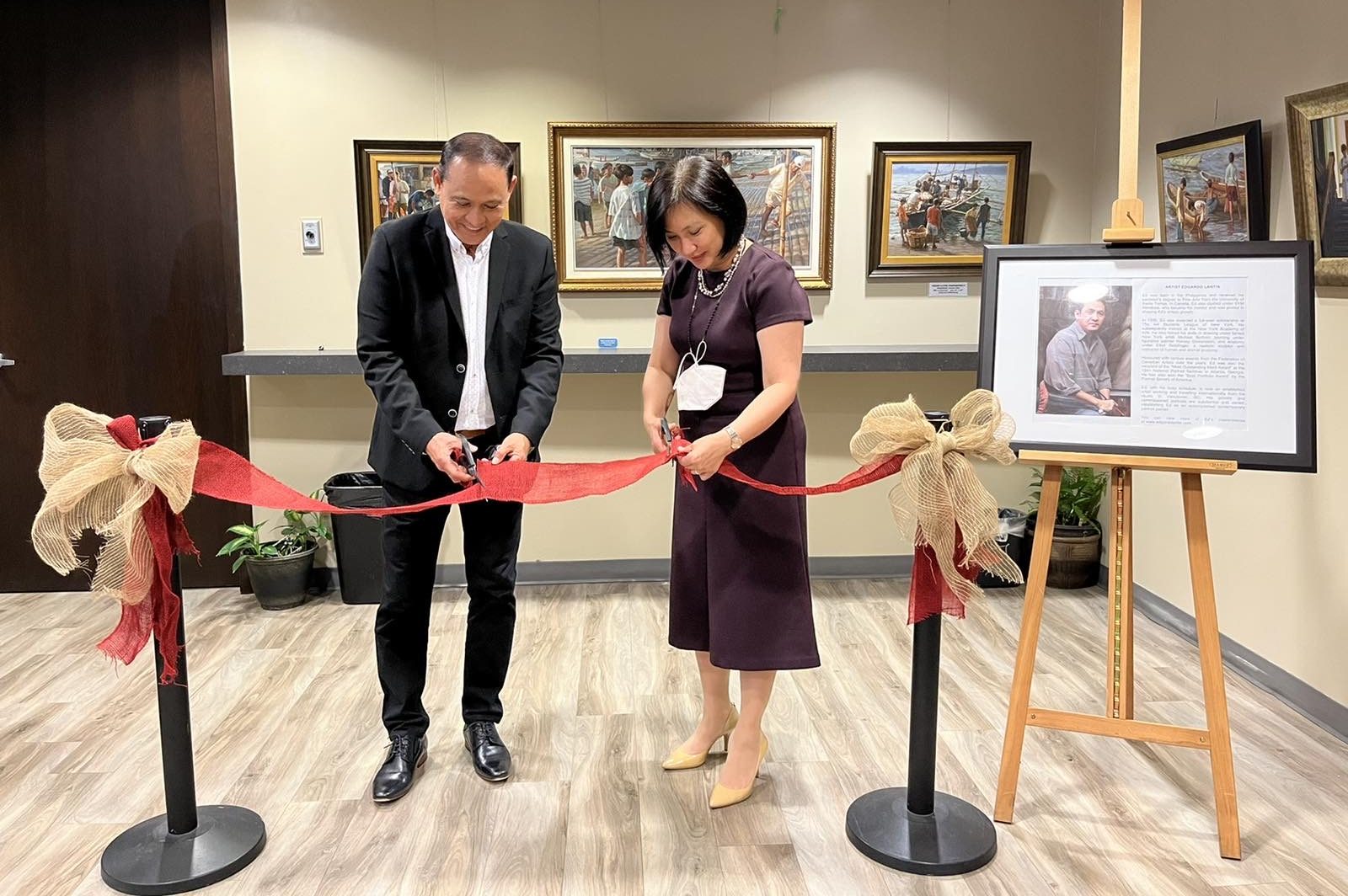 Consul General Maria Andrelita Austria (right) and Mr. Edgardo Lantin (left) cut the ribbon signaling the formal opening of the "Edgardo Lantin Art Exhibit" at the Philippine Consulate General in Vancouver on 15 July 2022.  (Photo from Vancouver PCG)
18 July 2022 – As part of the efforts of the Philippine Consulate General in Vancouver to showcase the talent and artistry of local artists and share Filipino traditions and culture through arts, it successfully hosted the opening of "Edgardo Lantin Art Exhibit" at the Consulate lobby on 15 July 2022.
Consul General Maria Andrelita Austria, in her remarks, conveyed her appreciation to Edgardo Lantin whose dedication, discipline, and attention to minute details contribute to the excellence of his artworks.
Edgardo Lantin is a multi-awarded contemporary realist, best known for his portraiture and landscapes. He graduated with a Bachelor of Science degree in Fine Arts at the University of Santo Tomas and worked as a graphic artist upon migrating to Canada in 1981.  He pursued his passion for portraiture by attending private art classes with an accomplished and renowned Filipino artist, the late Sym Mendoza. He also studied at the Art Student League in New York on a full year
scholarship.  Lantin's first important commission was a portrait of Former Philippine President Corazon Aquino in 1989 which is displayed at the Malacañang Palace Museum.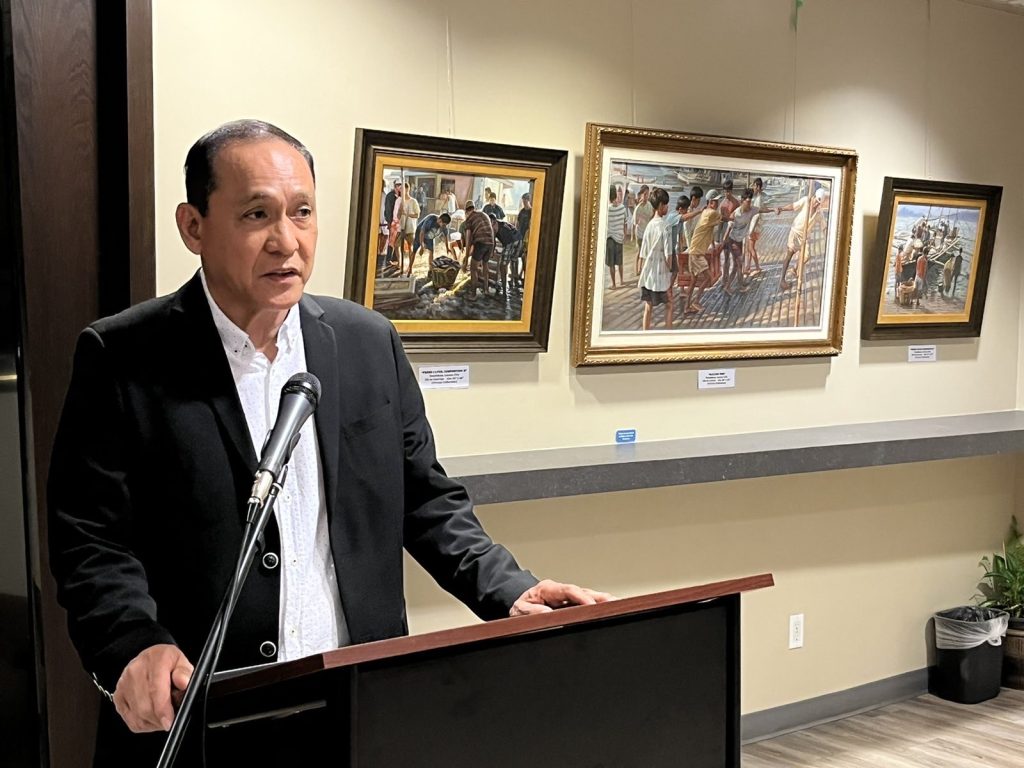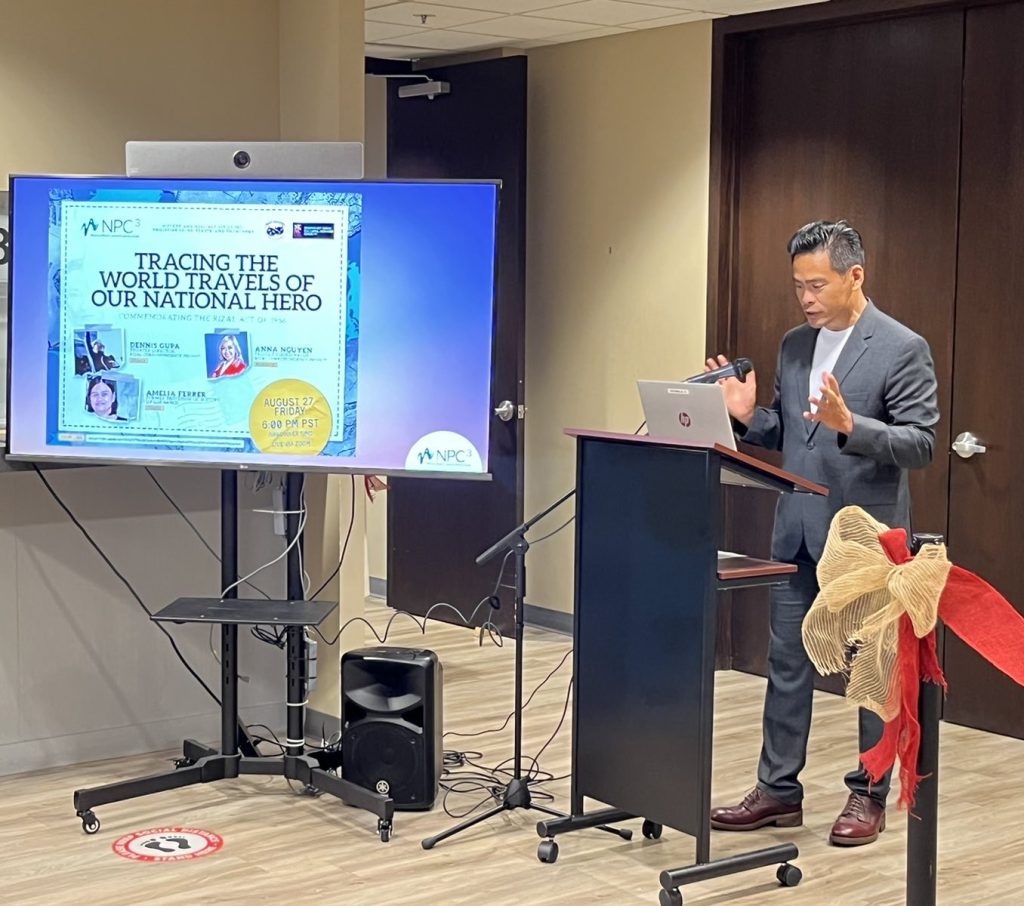 (Left photo) Artist Edgardo Lantin shares details on some of his artworks. (Right photo) Thai Hoa discusses their theater production entitled, "Buto-Buto: Bones Are Seeds." (Photos from Vancouver PCG)
The event also introduced to the members of the media and guests a production entitled "Buto-Buto: Bones are Seeds."  It is a community-devised theater performance based on stories and poetries from Vancouver's Filipino-Canadian Community to be shown at the Russian Hall from 27 to 31 July 2022.  The project is in partnership with the National Pilipino Canadian Cultural Center (NPC3), and the Southeast Asian Cultural Heritage Society (SEACHS), with special participation of Anyone Can Act Theatre (ACAT).
The Edgardo Lantin Art Exhibit is open to the public and will run through 31 August 2022. More information on Lantin's works and upcoming events may be accessed through his website, http://www.edgardolantin.com/index.html.  END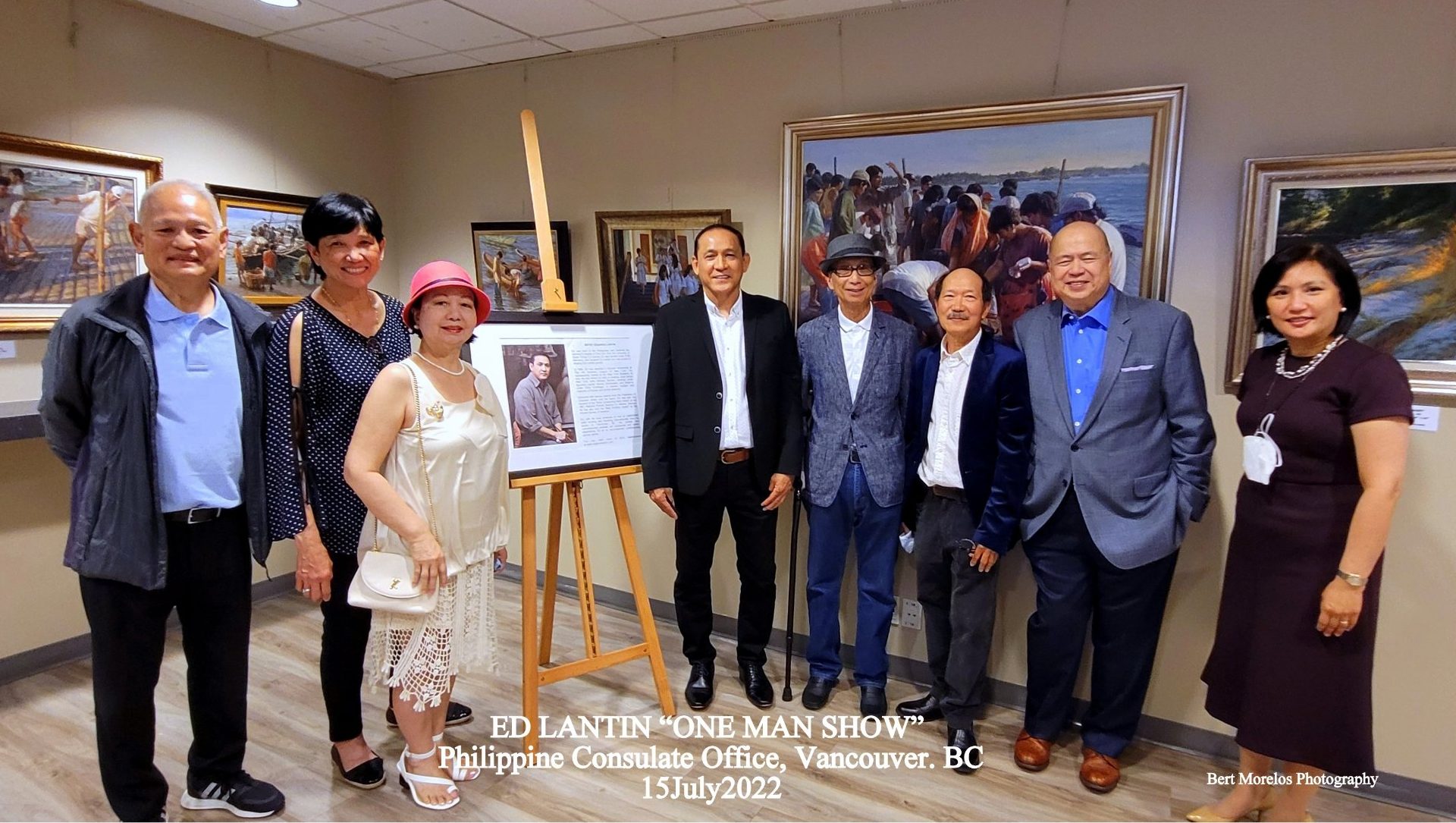 Consul General Maria Andrelita Austria (rightmost) with Edgardo Lantin and guests after the opening program. (Photo from Mr. Bert Morelos)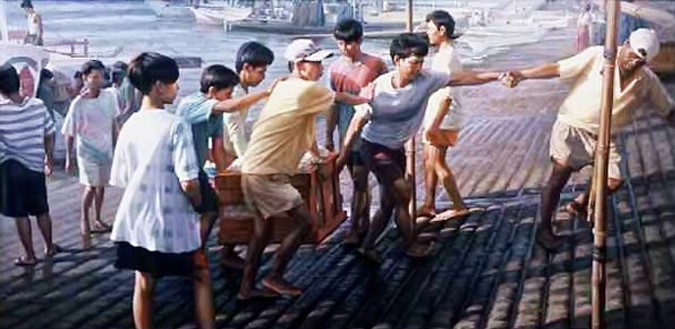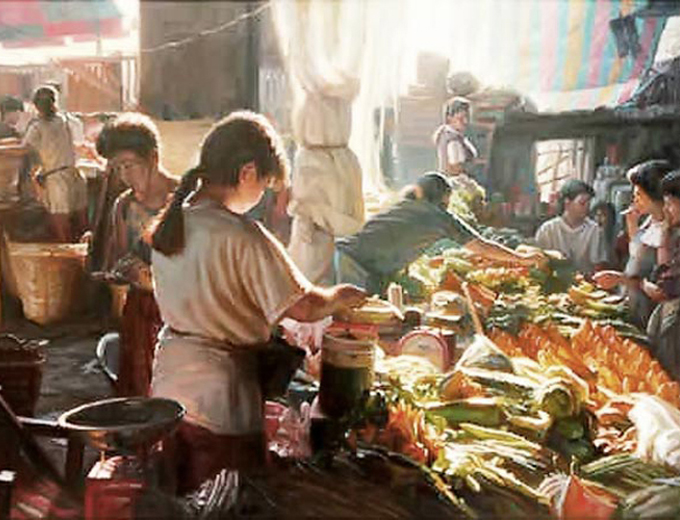 (Top photo) "Hauling Fish" by Edgardo Lantin
 (Left photo) In 2004, Edgardo Lantin received the prestigious Grand Prize Winner award, chosen from 777 entries, for his exceptional rendition of the "Vegetable Vendor" at the Federation of Canadian Artists.
Community Events
No event found.
Consular Services Available at
Yellowknife, Northwest Territories - CHATEAU NOVA YELLOWKNIFE 4571 48 Street, Yellowknife, NT X1A 0E2

Status: Booking now

Fort St. John, British Columbia - TBA

Status: pending

Victoria, British Columbia - TBA

Status: pending
▶

View All