June 15, 2021
Vancouver PCG Holds Virtual Town Hall Meeting and Launches "Proudly Philippines, Proudly Filipino!" on Independence Day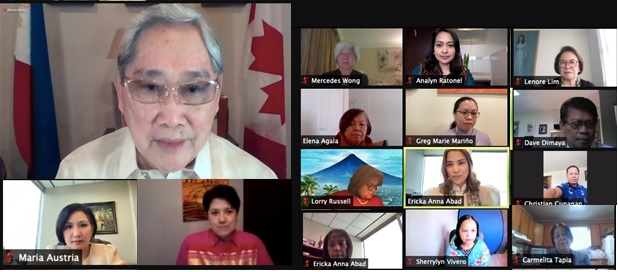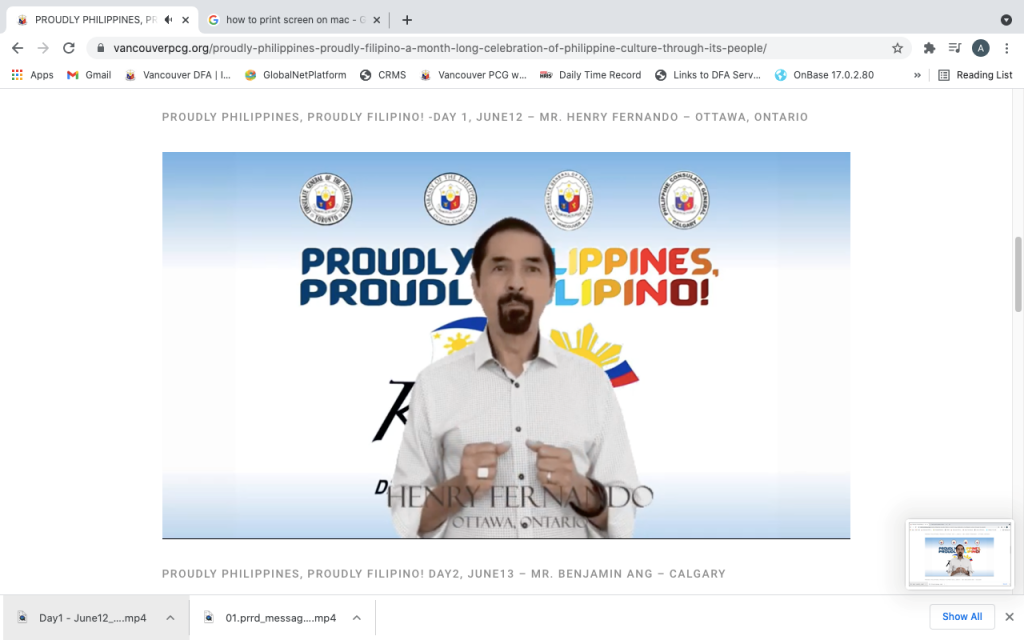 12 June 2021 – The Philippine Consulate General in Vancouver organized a virtual town hall meeting with the Filipino community in British Columbia, Yukon and Northwest Territories on 12 June 2021, in commemoration of the 123rd Anniversary of the Proclamation of Philippine Independence and Philippine Heritage Month in Canada.
Ambassador Rodolfo D. Robles welcomed the participants and acknowledged the contributions of the Filipino Community in Canada. The Consulate updated the Filipino community members on its ongoing consular programs and schedule of its forthcoming consular outreach missions.  Consul General Maria Andrelita S. Austria also encouraged the Filcom members to register for the 2022 Philippine National Elections.
During the meeting, "Proudly Philippines, Proudly Filipino!", a virtual, month-long celebration of Philippine culture through its people, was also launched.  This project, which is jointly organized by the Philippine Embassy in Ottawa and the Philippine Consulates General in Calgary, Toronto and Vancouver, aims to showcase Filipino-Canadians who shine in politics, media, the arts, business, and other fields, and contribute to the dynamism and vibrancy of Canada's socio-cultural fabric.  The project's 1st video featured Mr. Henry Fernando, an award-winning fine arts photographer from Ottawa, Ontario.
Community Events
No event found.
Consular Services Available at
Kelowna, British Columbia - TBA

Status: pending

Whitehorse, Yukon - TBA

Status: pending

Yellowknife, Northwest Territories - TBA

Status: pending

Fort St. John, British Columbia - TBA

Status: pending
▶

View All