March 03, 2022
The Philippine Consulate General in Vancouver Presents Calado: Filipina Artist Lenore Lim's Exhibition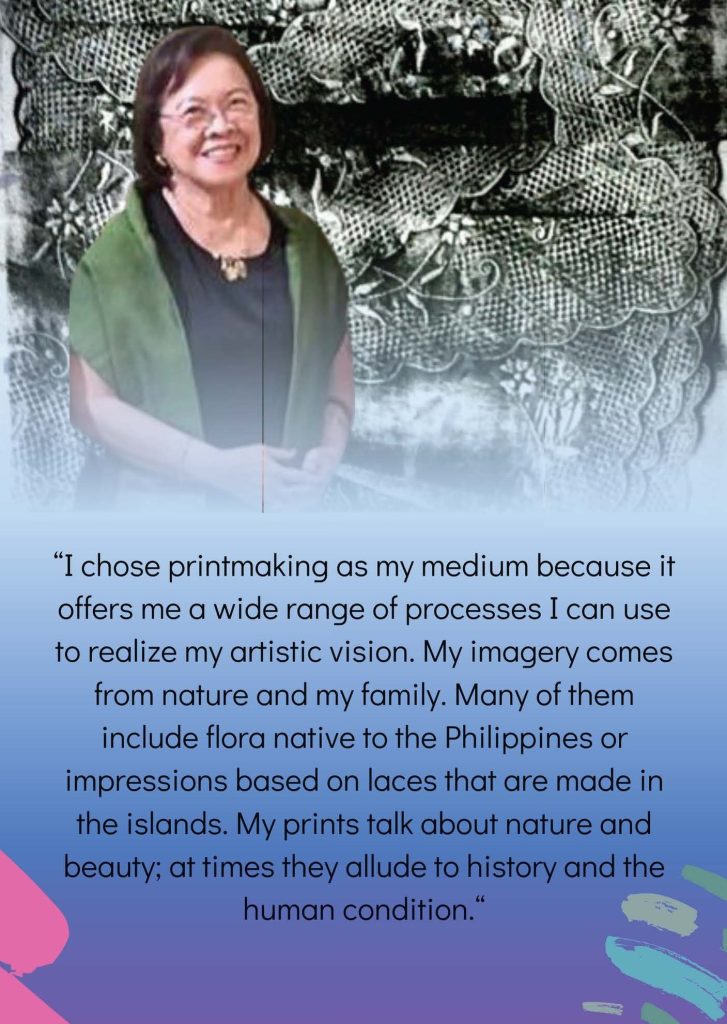 01 March 2022 – On the occasion of the 2022 National Women's Month and in celebration of International Women's Day, the Philippine Consulate General in Vancouver will present Filipina artist Lenore Lim. 
Calado: Filipina Artist Lenore Lim's Exhibition will open on 08 March 2022 and run through 29 April 2022.
The selection of works in the exhibition will show the breadth of her thematic creativity, which spans from artistic facility with abstract compositions that experiment purely with formal elements to a palpable delight and ease in nostalgic and nature-derived compositions.
Lim is an accomplished printmaker who has had solo exhibitions in the United States, Canada, the Philippines, Italy, Austria, Jordan Berlin, and the UAE.
Lim works with a variety of printmaking methods, including lithography, serigraphy, and etching, to produce representative and abstract works with references to nature and traditional Philippine decorative arts. Calado refers to a style of embroidery from her native province of Batangas that was introduced during the Spanish colonial period. She reproduces the intricate patterns in etching and lithography.
Calado will open at the Philippine Consulate General in Vancouver on 08 March 2022. END
Community Events
No event found.
Consular Services Available at
Yellowknife, Northwest Territories - CHATEAU NOVA YELLOWKNIFE 4571 48 Street, Yellowknife, NT X1A 0E2

Status: Booking now

Fort St. John, British Columbia - TBA

Status: pending

Victoria, British Columbia - TBA

Status: pending
▶

View All