September 20, 2021
RIZAL@160 TULARAWAN Digital Art Contest 2021
In celebration of Dr. Jose Rizal's 160th Birth Anniversary this year, the NCCA launched the project RIZAL@160 TULARAWAN Digital Art Contest 2021 for Overseas Filipino Youth last 19 June 2021.
The contest is open to Overseas Filipinos ages 18 to 35, and aims to encourage contest participants to immerse in Dr. Jose Rizal's poetry and allow them to transform his literature to original creative digital artworks.
The winners will be announced in December, in time for the celebration of the Month of Overseas Filipinos and Rizal Day.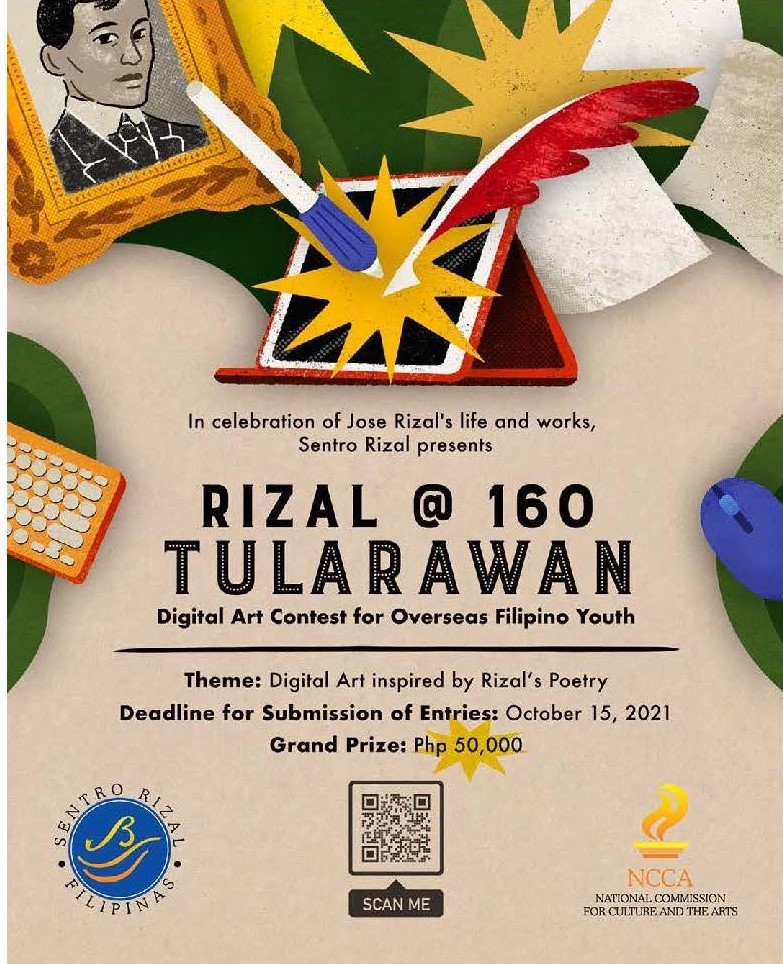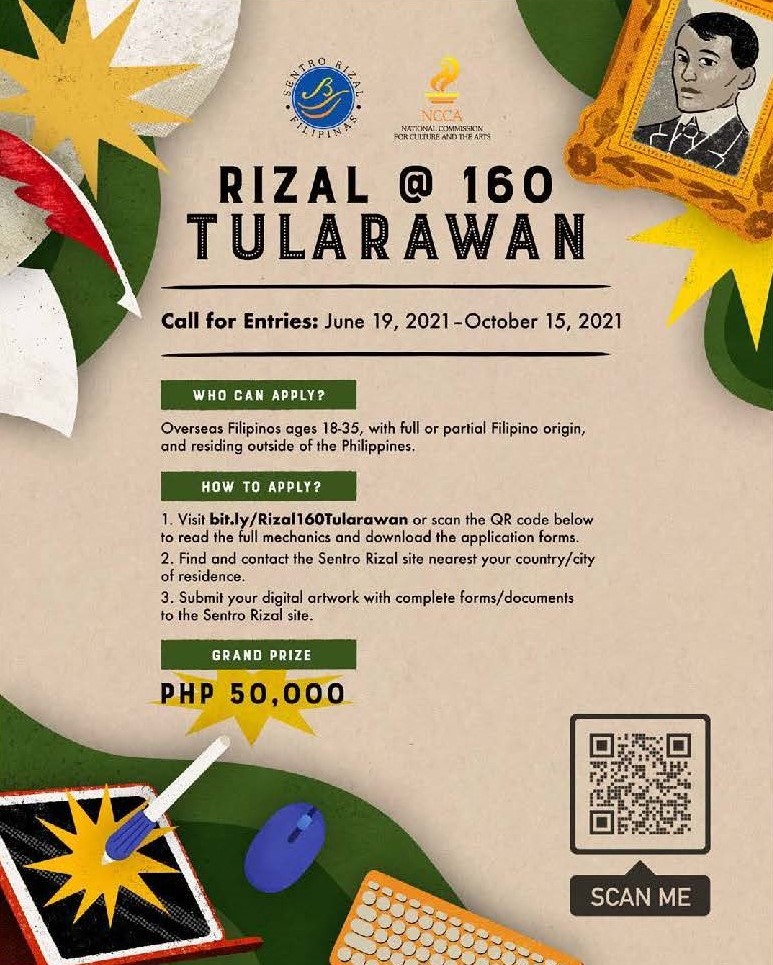 Community Events
No event found.
Consular Services Available at
Yellowknife, Northwest Territories - CHATEAU NOVA YELLOWKNIFE 4571 48 Street, Yellowknife, NT X1A 0E2

Status: Booking now

Fort St. John, British Columbia - TBA

Status: pending

Victoria, British Columbia - TBA

Status: pending
▶

View All