November 02, 2022
PHILIPPINE TEXTILE SHOWCASED IN METRO VANCOUVER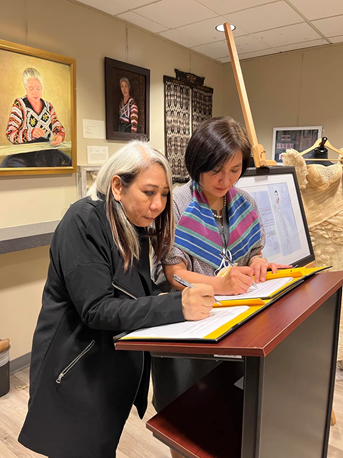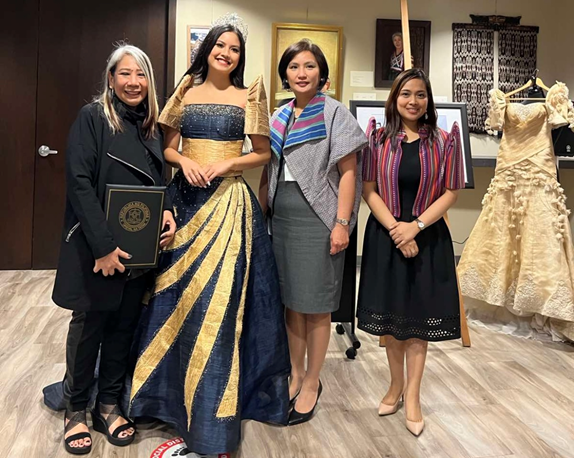 (Left Photo) Consul General Maria Andrelita S. Austria (right) and Ms. Jaki Peñalosa (left) sign the Deed of Donation at the Philippine Consulate General at the media launch of ILUSTRADO. (Right photo) Fashion Designer Jaki Peñalosa with Ms. Christine Banzon, Ms. British Columbia (2L), Consul General Maria Andrelita Austria (2R) and Consul Analyn Ratonel (rightmost) during the media launch. Ms Banzon is wearing one of the gowns donated by Ms. Peñalosa while the other gown is displayed in the background.
27 October 2022 – ILUSTRADO, a Philippine textile fashion event showcasing the creations of couturier and fashion designer Jaki Peñalosa was held at the Royal Palace Banquet Hall in Burnaby, British Columbia on 22 October 2022.
ILUSTRADO featured creative presentation of the indigenous textiles from the Philippines rendered in modern Filipiniana designs.  Designer Jaki Peñalosa is known for her creations utilizing hablon from her hometown Iloilo and other materials such as jusi (banana fiber), piña (pineapple fiber) and abaca.
Prior to the fashion event, the Philippine Consulate General in Vancouver hosted a media launch at the Consulate lobby on 19 October 2022.  A Deed of Donation signing ceremony also took place between the Consulate and Ms. Peñalosa as the latter officially donates two beautiful Filipiniana gowns made of abaca.
During the media launch, Consul General Maria Andrelita Austria conveyed that ILUSTRADO will not only showcase Filipino fabric, talent and artistry, but also begin an important conversation that will inspire the interest of Filipino Canadians in preserving our weaving tradition and heritage.  Meanwhile, Atty. Melissa Remulla-Briones, one of the organizers, shared that the "hablon weaving and embroidery, can create something beautiful and dramatic; and the effect cannot be recreated by machines, however they are calibrated."
Part of the proceeds of ILUSTRADO will go to Iloilo Hablon Weavers and the Rotary Club of Vancouver Mountain view.  END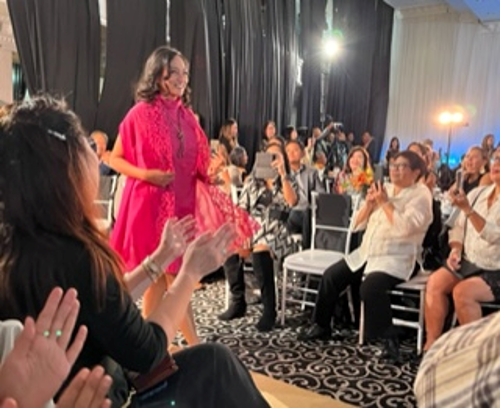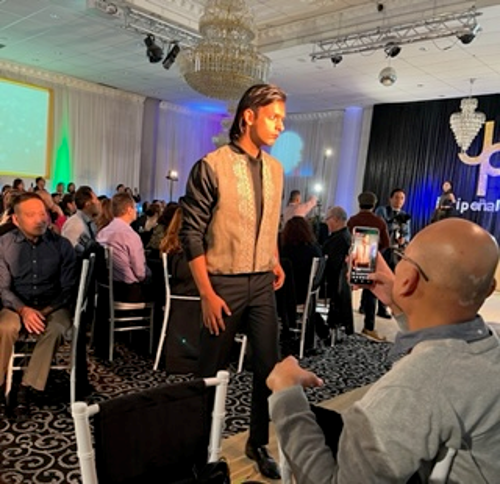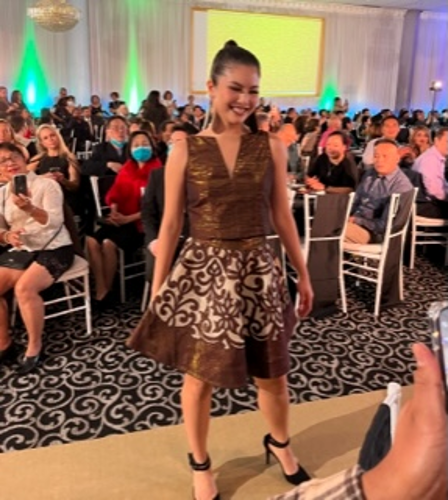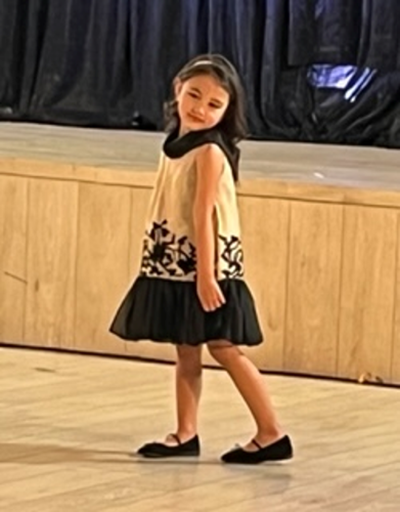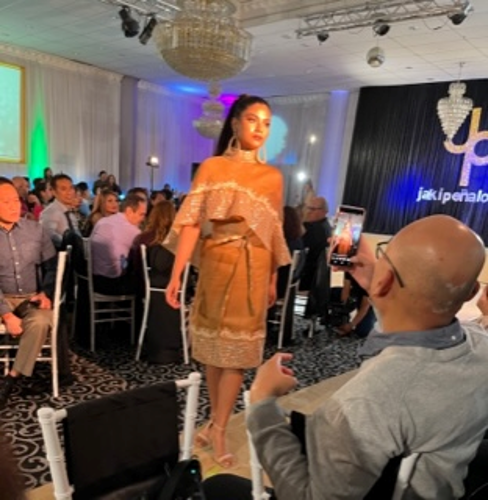 ILUSTRADO: A Night with Jaki Peñalosa features everyday wear for kids and adults worn by members of the Filipino Community as well as formal wear. The fashion show concludes with the reveal of three (3) bridal gowns in Jaki's collection.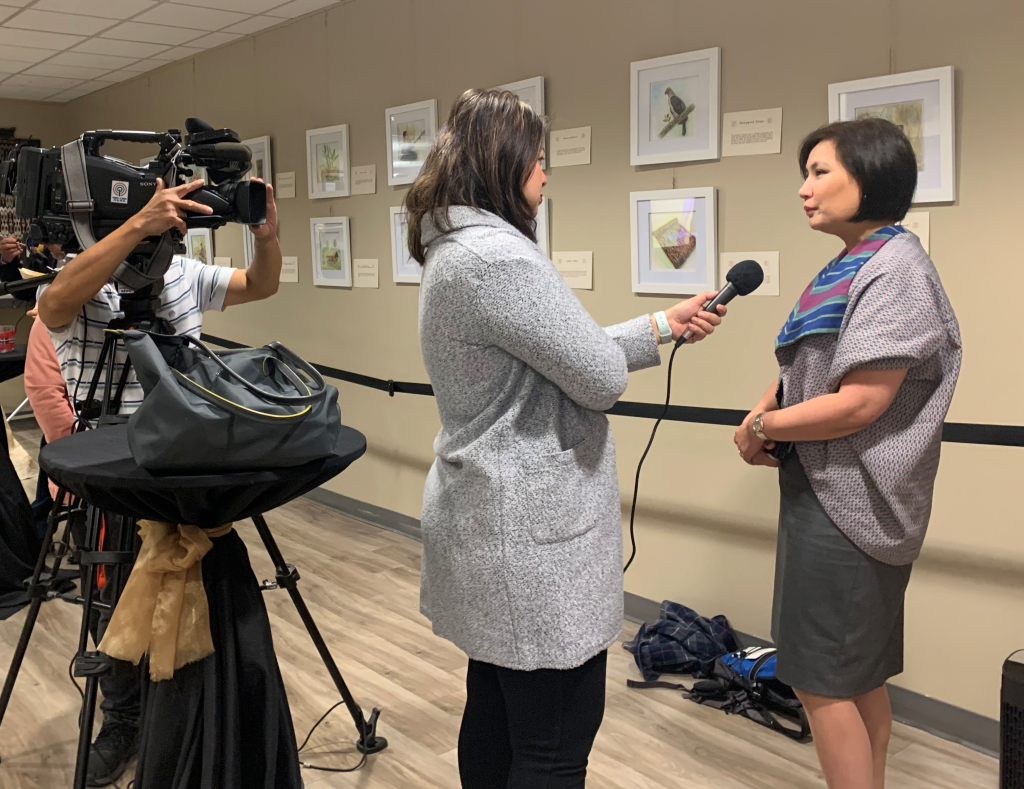 OMNI News and ABS-CBN TFC News cover the media launch of ILUSTRADO held at the Consulate.
The Consul General (center) is joined by Filipino Community members who produced ILUSTRADO: Atty. Melissa Briones (far left), Dr. Gloria Samosa (3R) and Ms. Evelyn Lopez (far right) of Grandt Kitchen.  Also in photo are Consul Analyn Ratonel (2R) and Ms. Christine Banzon (3L).
Community Events
No event found.
Consular Services Available at
Fort St. John, British Columbia - Northern Grand Hotel 9830 – 100th Avenue, Fort St. John BC V1J 1Y5

Status: Booking now

Victoria, British Columbia - TBA

Status: pending
▶

View All