June 06, 2022
Philippine Independence Day Celebration: Wagayway Festival of Cavite
Oh what a joy to be FREE! To travel and experience great adventures, you wouldn't exchange these for anything!
This June, as the Philippines celebrates its 124th Independence, join us as we have fun and learn about the historical celebration of the Wagayway Festival of Cavite!
See you on 25 June 2022, 10:00 AM (PhST) via DFA Facebook and YouTube channel
(https://youtu.be/OF9QZK1F5do). Together, let's get to know more about this historical and patriotic festival!
—
Following the success of the previous season of "Fiesta Filipinas: An Online Celebration of Philippine Festivals"  the Department of Foreign Affairs in cooperation with the Department of Tourism, National Commission for Culture and the Arts, and the National Historical Commission of the Philippines, we bring you a new season of Fiesta Filipinas.
The project aims to introduce and showcase Philippine festivals, culture, and traditions to our global audience and invite them to the country now that the borders are open again for tourists.
#FiestaFilipinas
#CulturalDiplomacy
#DFAForgingAhead
#KulturaPH #InstaKultura
#ItsMoreFunInThePhilippines #MoreFunWithYou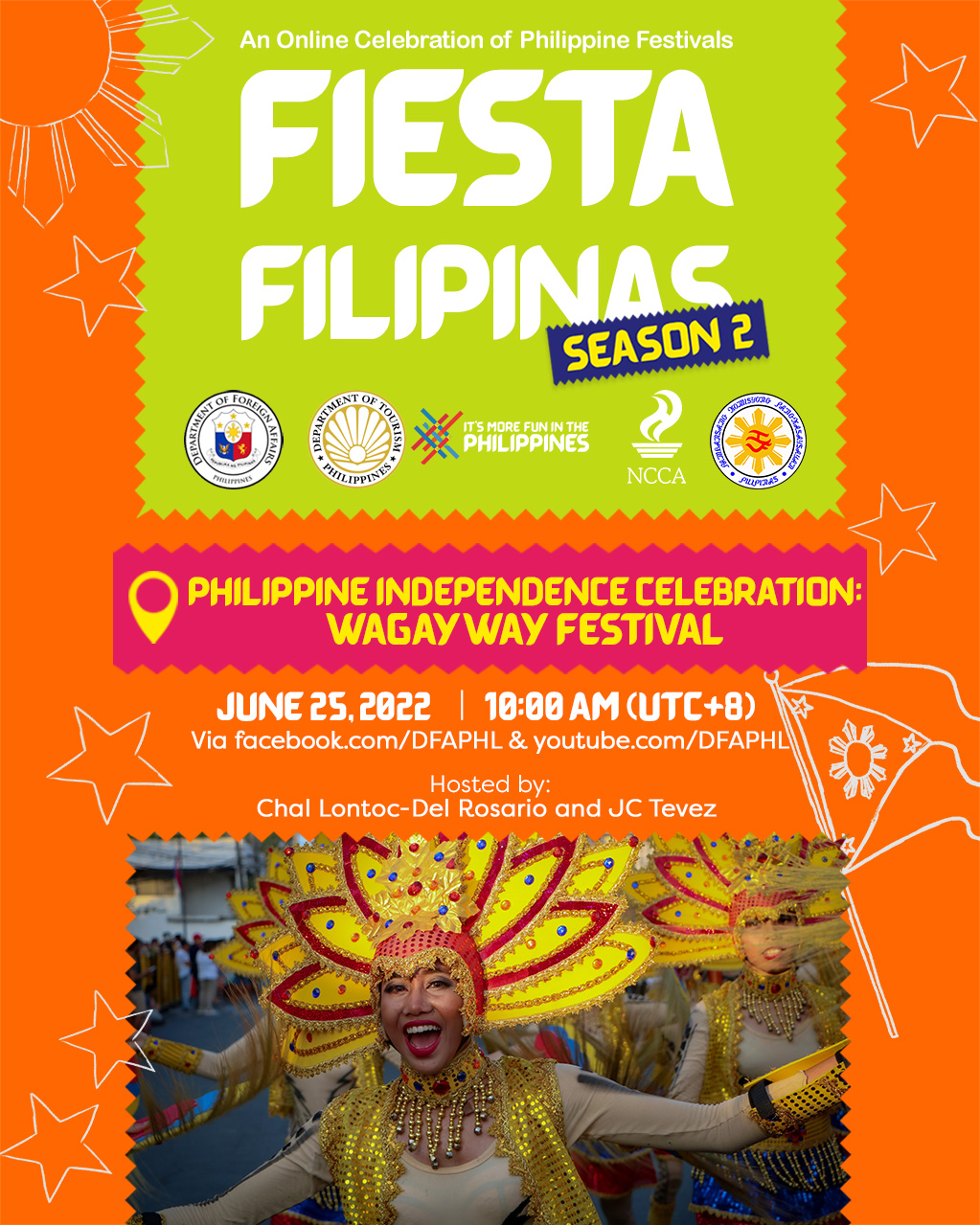 Community Events
No event found.