June 23, 2022
Philippine Consulate General in Vancouver Hosts a Reception to Celebrate 124th Anniversary of Philippine Independence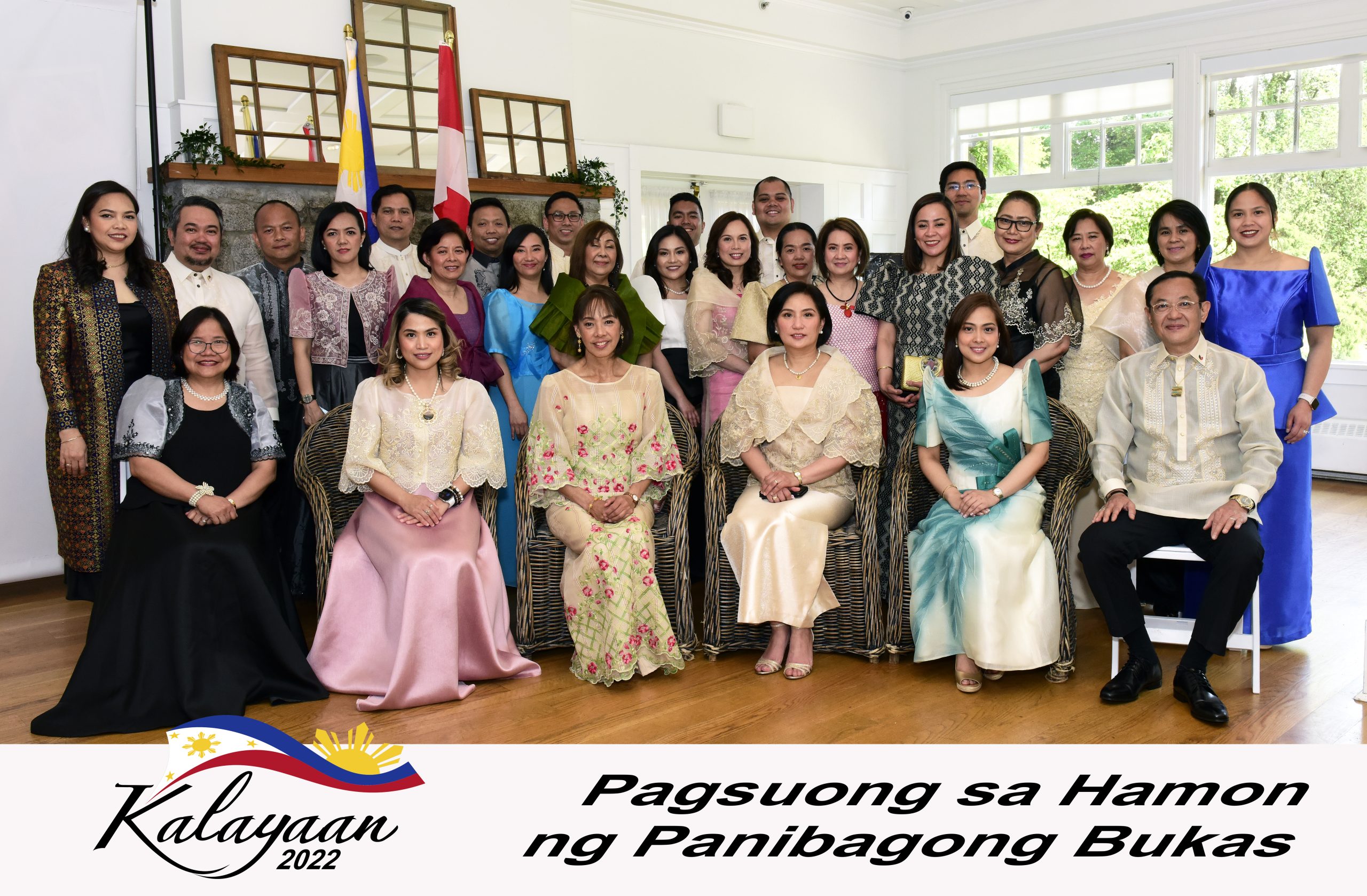 Consul General Maria Andrelita Austria with the officers and staff of the Philippine Consulate General in Vancouver and the attached agencies. (Photo from Vancouver PCG)
20 June 2022 - The Philippine Consulate General in Vancouver hosted a reception in commemoration of the 124th Anniversary of the Proclamation of Philippine Independence at the Stanley Park Pavilion in Vancouver on 13 June 2022.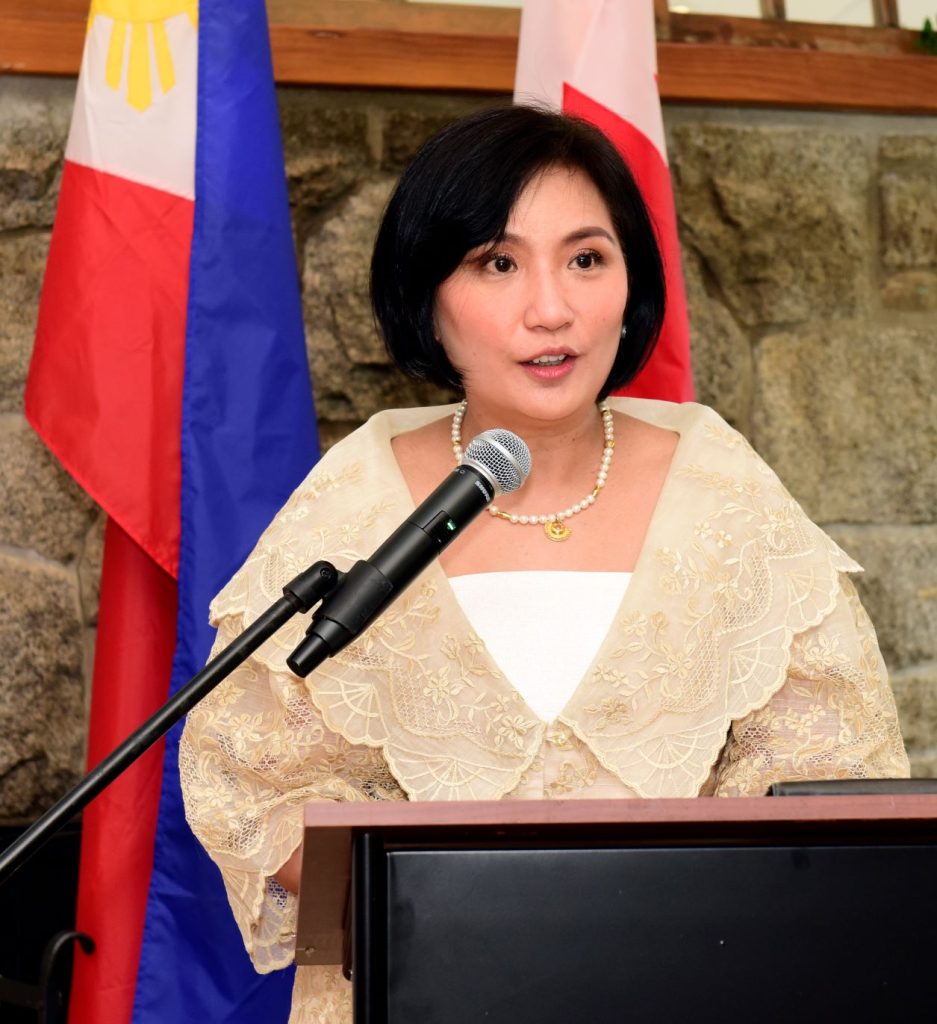 Consul General Maria Andrelita Austria welcomed around one hundred twenty guests to the occasion, which included British Columbia government officials, members of the consular corps, business community, members of the academe and media, and leaders of the Filipino community in BC.
In her remarks, Consul General Austria said, "Today, we pay tribute, and we commit to action. We commemorate our nation's brave and glorious and exciting narrative, but remind ourselves of our solemn responsibility to the future generation. As heirs to a proud legacy paid for in blood, we are committed to assert the truths of our history, and work for a safe and equitable future for our community here in Canada, and for all peoples."
Minister Bruce Ralston, in his remarks, expressed appreciation for the flourishing Filipino community in British Columbia and acknowledged the contributions of Filipino-Canadians to the province.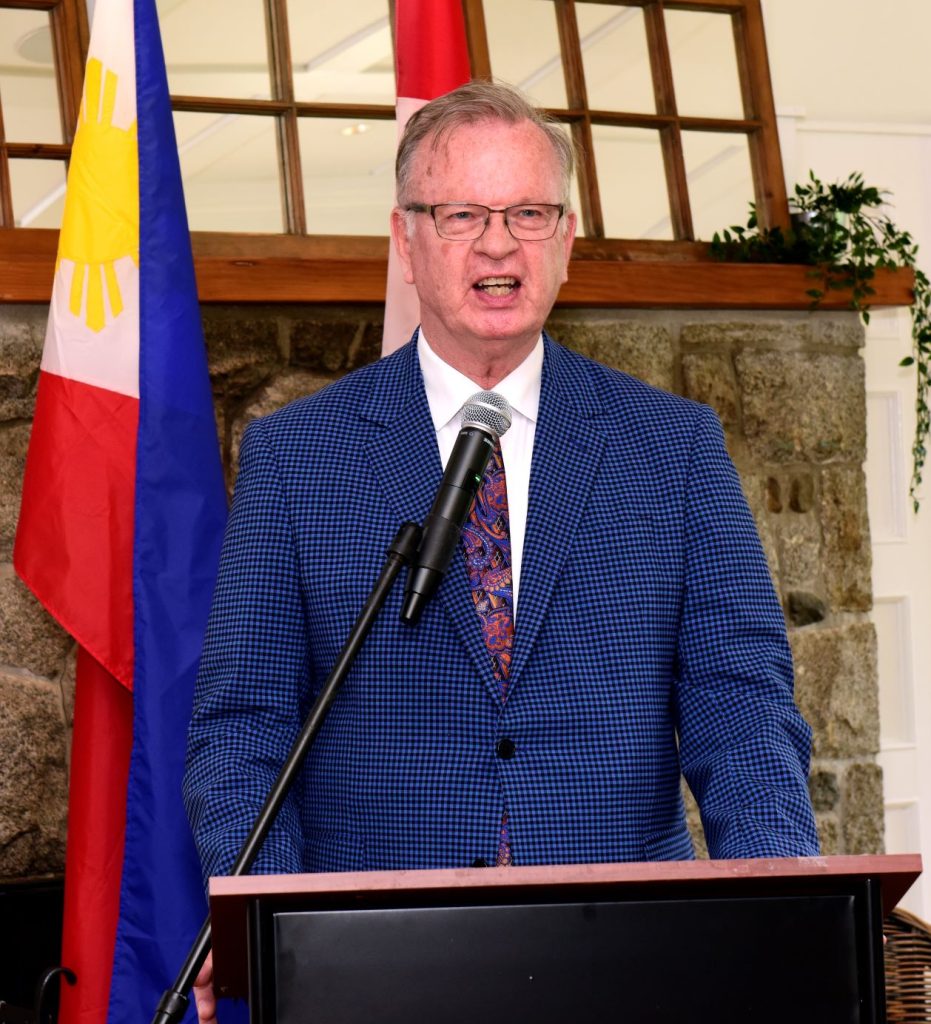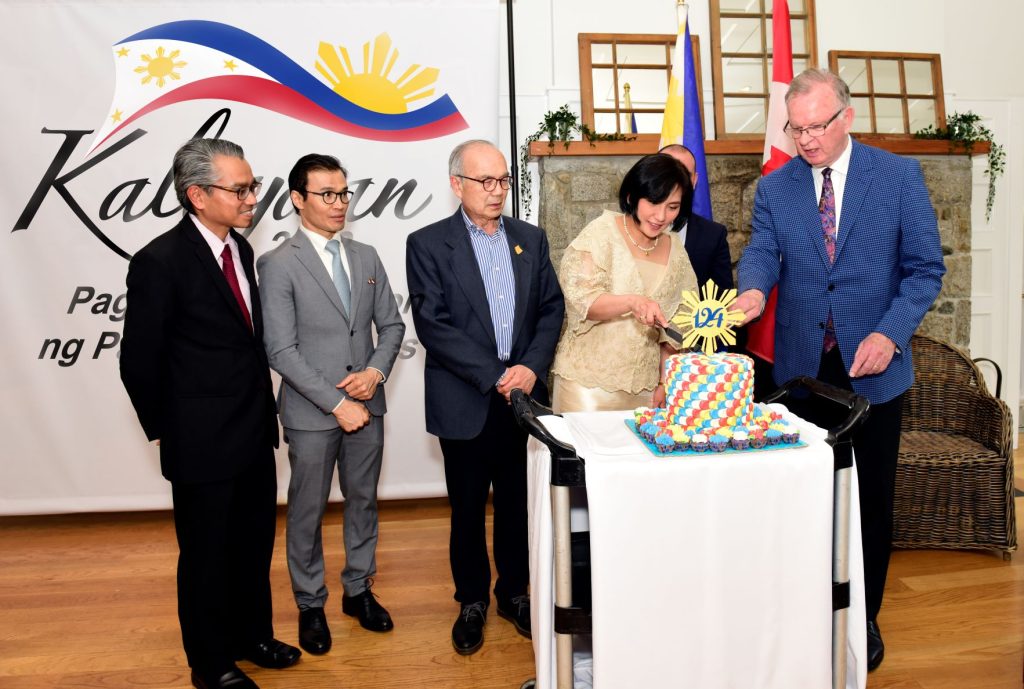 (Left Photo) Guest of Honor, Minister Bruce Ralston, delivers his keynote remarks. (Right Photo) Consul General Austria was joined by Minister Ralston, Minister George Chow and members of the consular corps for the ceremonial toast and for the cutting of the cake. (Photos from Vancouver PCG)
A La Jota Moncadeña dance was performed by Vancouver PCG's very own dance troupe composed of Ryan Macas, Sheilou Macas, Neil Justin Nicholas and Mavi Dizon.  PDOT-San Francisco Tourism Attaché Ms. Soleil Tropicales also performed a rendition of OPM songs – Bagani and You.
Guests were treated to a sampling of Philippine cuisine that included lechon, sisig sliders, palabok, ukoy (fried shrimp fritters), and popular Filipino desserts turon and biko.  As part of the Consulate's Philippine Liquor promotion, Manille de Calamansi from Destileria Limtuaco and Filipino liqueur Don Papa Rum were served to the attendees. END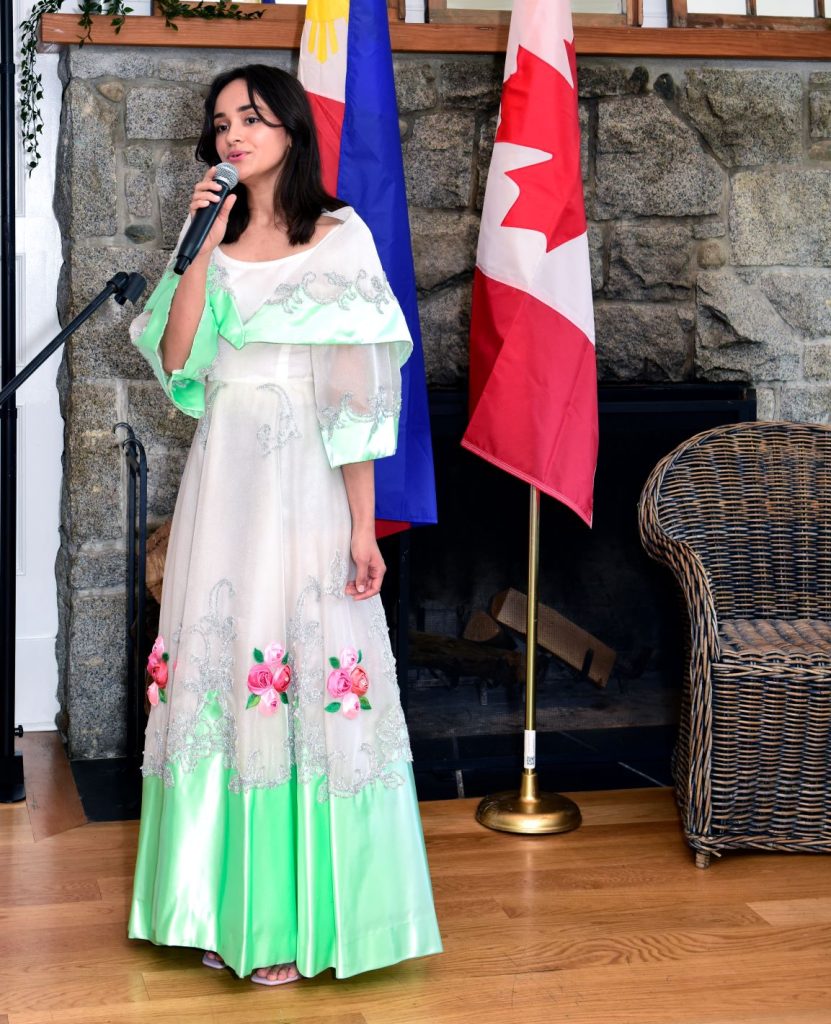 (Left photo) Gabrielle Austria, daughter of Consul General Austria and a recipient of Urban Song of the Year award, sings the Philippine National Anthem.  (Right photo) Double bassist Kelsea Hopkins sings O Canada. (Photos from Vancouver PCG)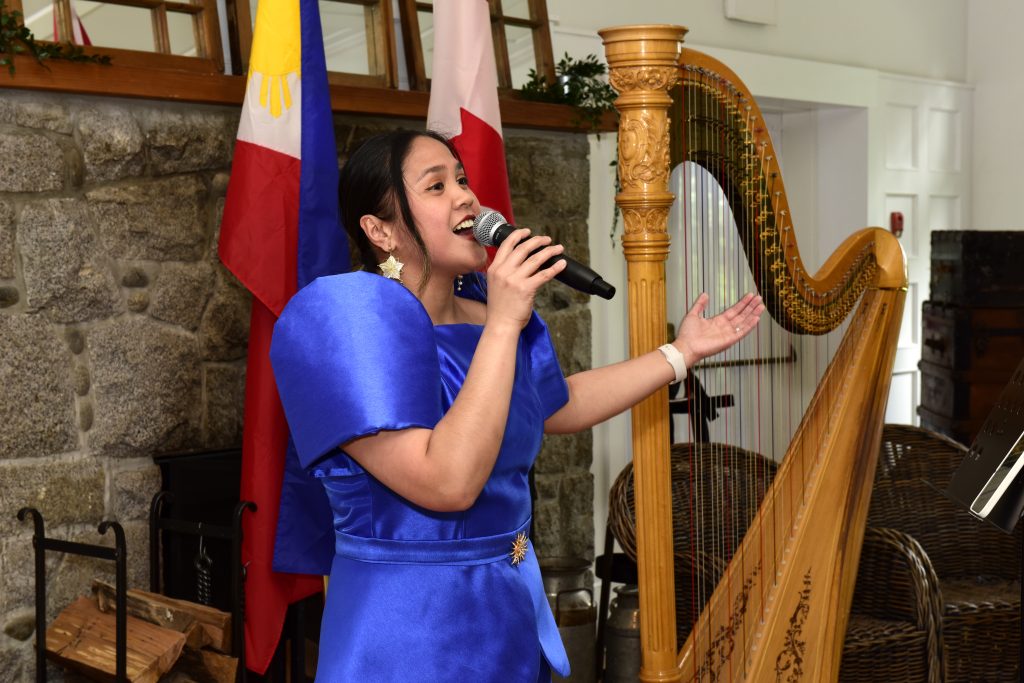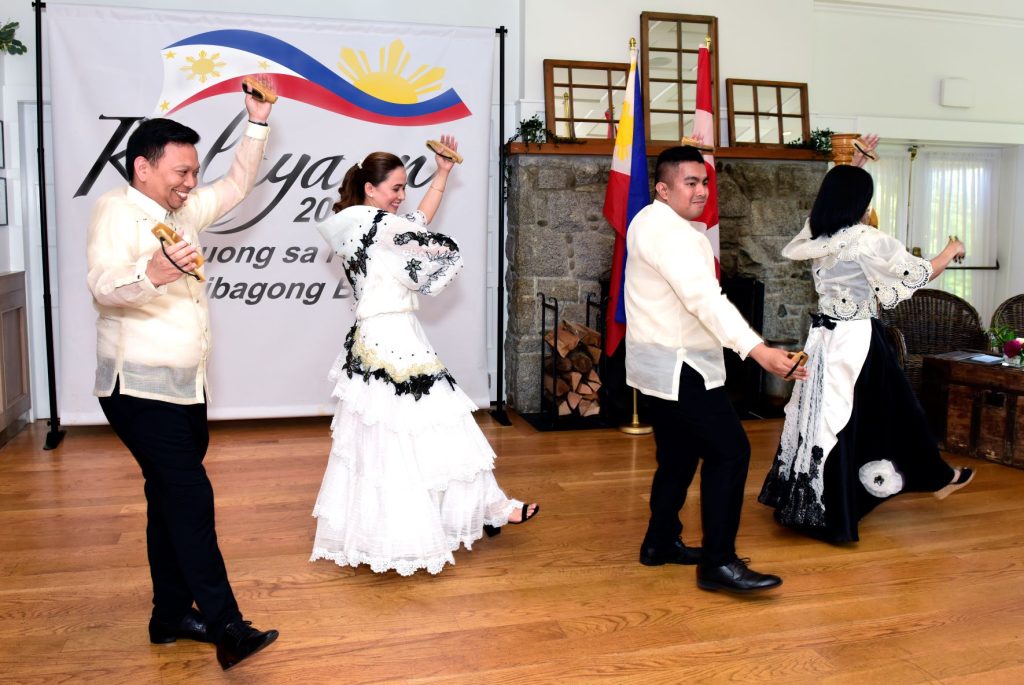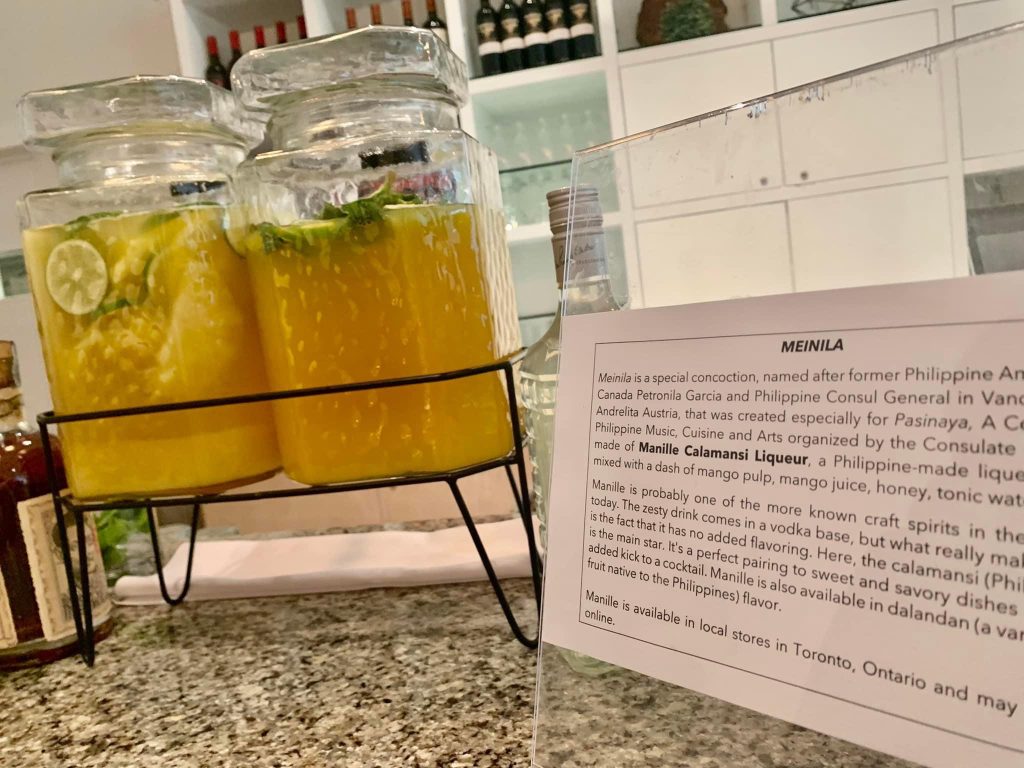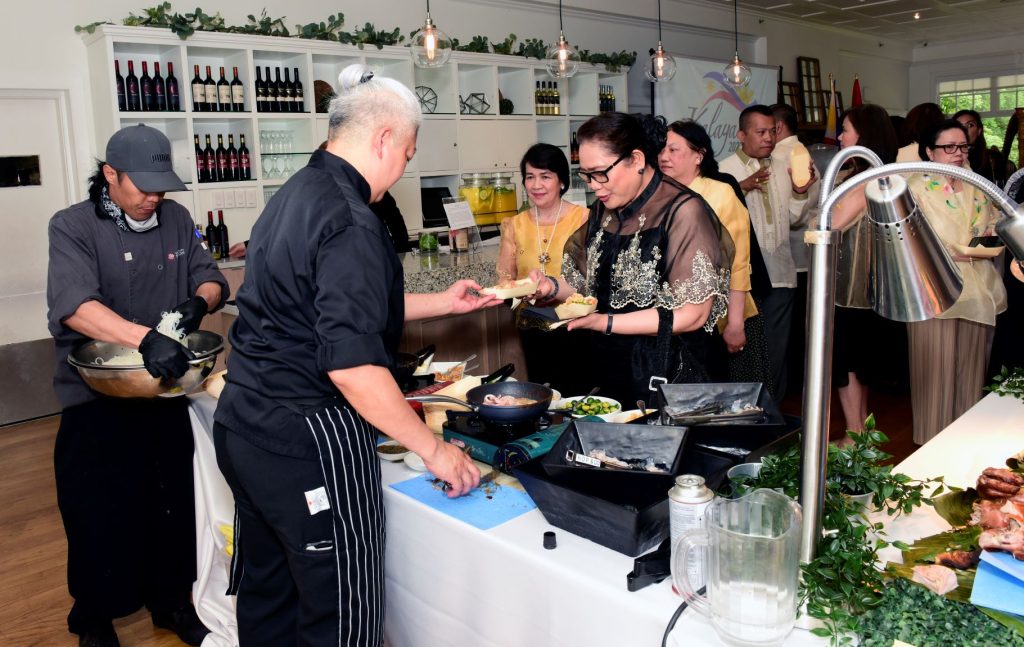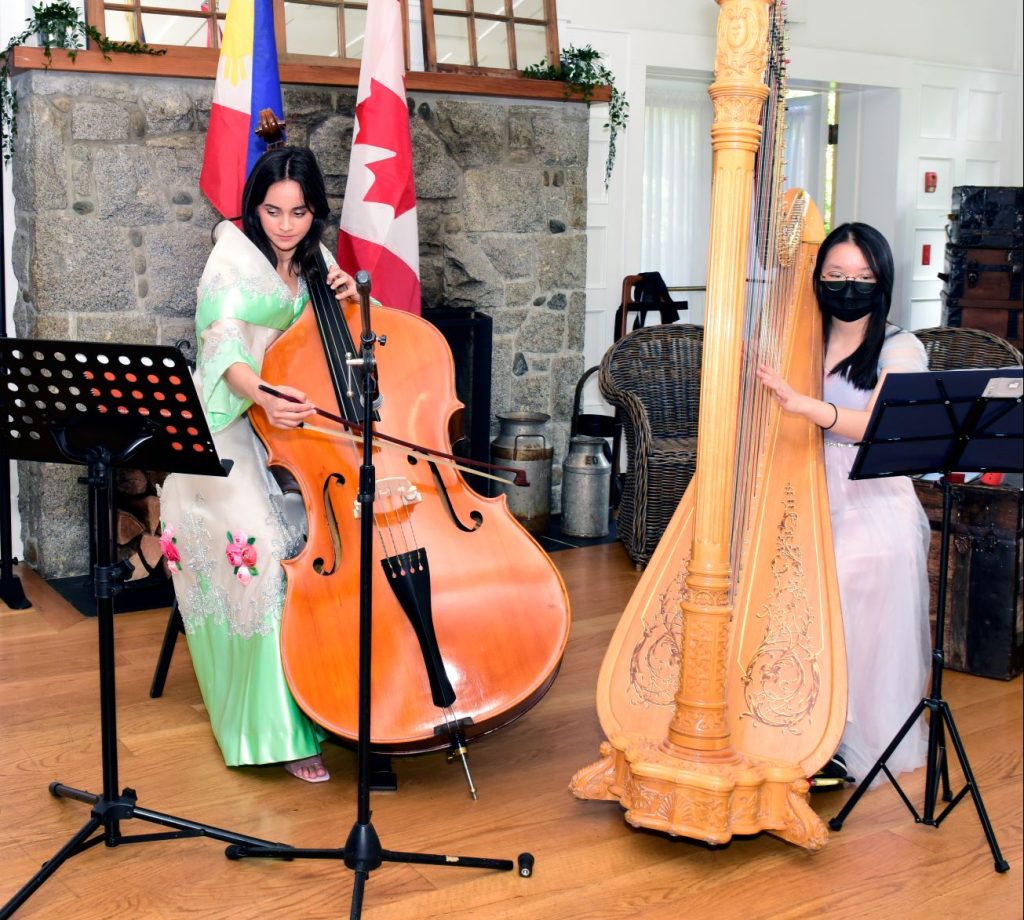 (Top photos - Clockwise) PDOT-San Francisco Tourism Attaché Ms. Soleil Tropicales signs Filipino song entitled Bagani.  Vancouver PCG dance troupe performs La Jota Moncadeña using the castanets. Meinila is a special concoction made of Manille Calamansi Liquer which captures the essence of calamansi.  Filipino Canadian Chef Helen Orimaco-Pumatong prepares palabok (rice noodle dish with a rich pork and shrimp sauce) for the guests.  (Photos from Vancouver PCG)
 (Left photo) Kelsea Hopkins and Harpist Renee Hui play the bass and harp, respectively, during the cocktail hour.
Community Events
No event found.