December 17, 2021
Philippine Consulate General in Vancouver holds Third "Maligayang Pasko, Vancouver!"
The Philippine Consulate General in Vancouver successfully mounted the third iteration of  "Maligayang Pasko, Vancouver!" held at the St. Patrick's Parish Recreation Center in Vancouver on 11 December 2021.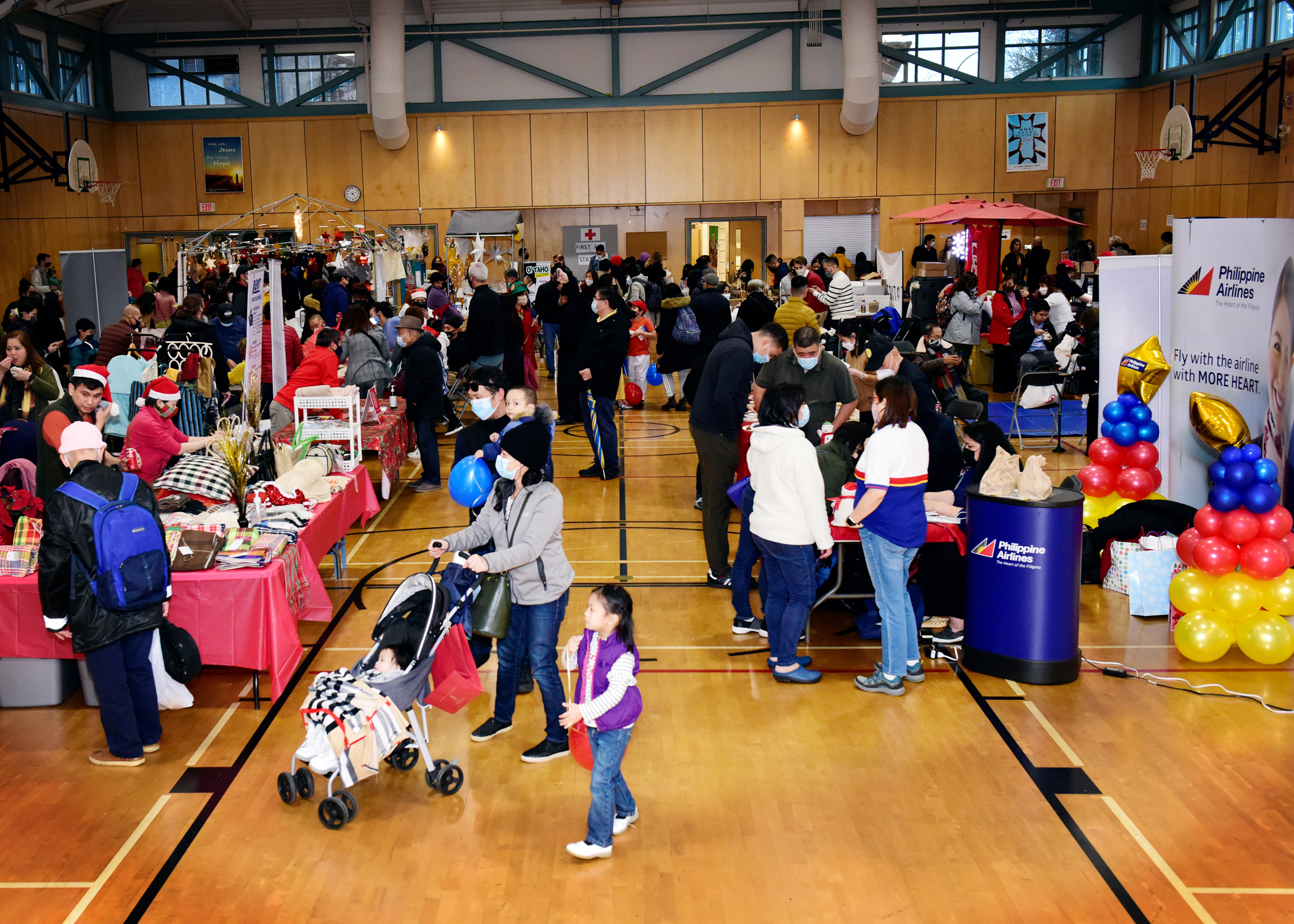 The whole day-event started at 9 a.m. and ended at 4:00 p.m., with the opening ceremony held at 10:00 a.m., in the presence of Philippine Ambassador to Canada, H.E. Rodolfo Dia Robles, and other special guests, which included Member of Legislative Assembly (MLA) Mable Elmore, MLA and Minister of Education and Skills Training, Ms. Anne Kang,  MLA and Minister of State for Trade George Chow,  Member of Parliament (MP) Taleeb Noormohamed, MP and Minister of Fisheries Joyce Murray, MP Don Davis, Consul General of Indonesia, Mr. Hendra Halim, Consul of Economic Affairs Yaxal Canales López (Consulate General of Mexico) and Fr. Robert Masternak, Pastor of St. Patrick's Parish.  A highlight of the opening program was the special performance by Vancouver-based Filipino pop and jazz singer, Ms. Joey Albert, and the presentation of a Philippine capiz parol to Fr. Masternak.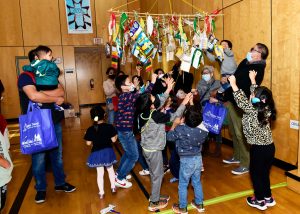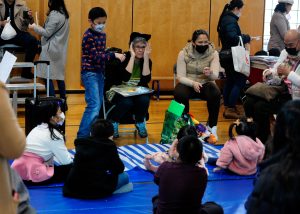 Maligayang Pasko featured the popular Christmas market, Christmas carols, and Christmas parol-making activity, facilitated by Vancouver-based visual artists Bert Monterona and Mylene Paredes, as well as a Filipino story-telling session with kids by Ms. Erie Maestro of Migrante BC.  Kids, aged 3 to 11 years old were also introduced to the Filipino party game, pabitin.  Another fun activity was the photo booth where visitors could take their Christmas photos free of charge.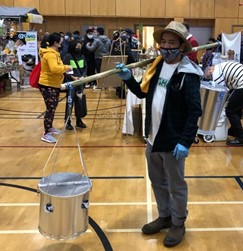 15 food and 13 non-food and service establishments participated in the market providing a wide array of choices for those looking for either their favourite Filipino Christmas food, such as puto bumbong, bibingka, ensaimada, pancit, or gift items, such as bags, scarfs books, and fashion accessories.  Max's Restaurant, Shameless Buns, Plato Filipino, and Potato Corner set up food trucks/stations outside the venue for that 'street' feel, while a roving taho vendor, using the traditional taho container usually seen in the streets of Manila, added to the nostalgia of  home.  Philippine Airlines Vancouver made the event more exciting with the raffle of a roundtrip Vancouver-Manila economy ticket.  Likewise, special food prizes were given out to lucky winners during the raffle draw.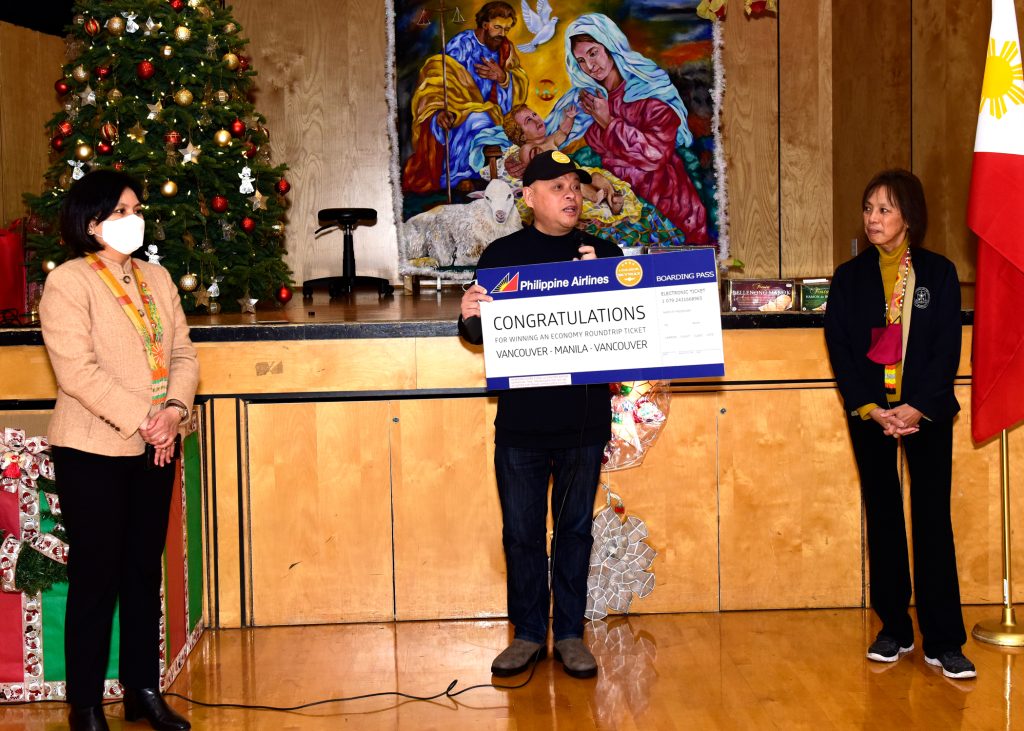 Vancouver-based Filipino-Canadian artists provided the musical entertainment throughout the day:  the pair of Jono Hilario, Viva recording artist, and Jonathan Tamondong, saxophonist; Vancouver's jazz duo Ed and Salve Dayao and Friends;  composer, lyricist, conductor, singer and pianist Kylie Fonacier; a jazz combo of six high school students, called Flavo; and alumni of the University of the Philippines who have settled in Vancouver, the UPAABC Choir and Friends, Apothic and Music.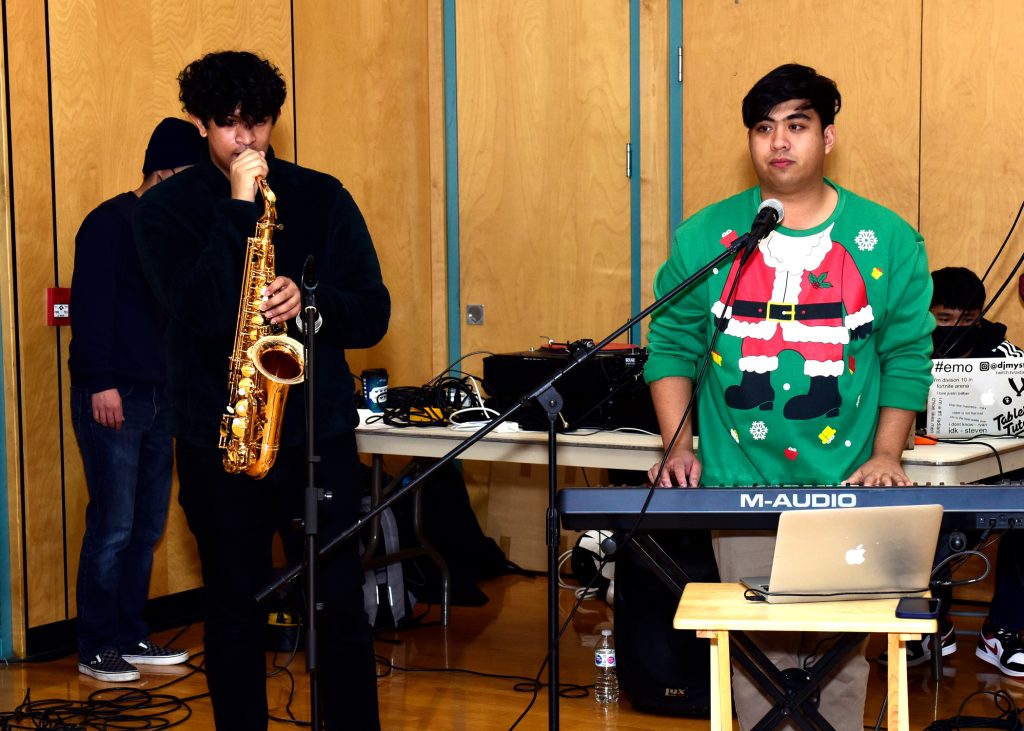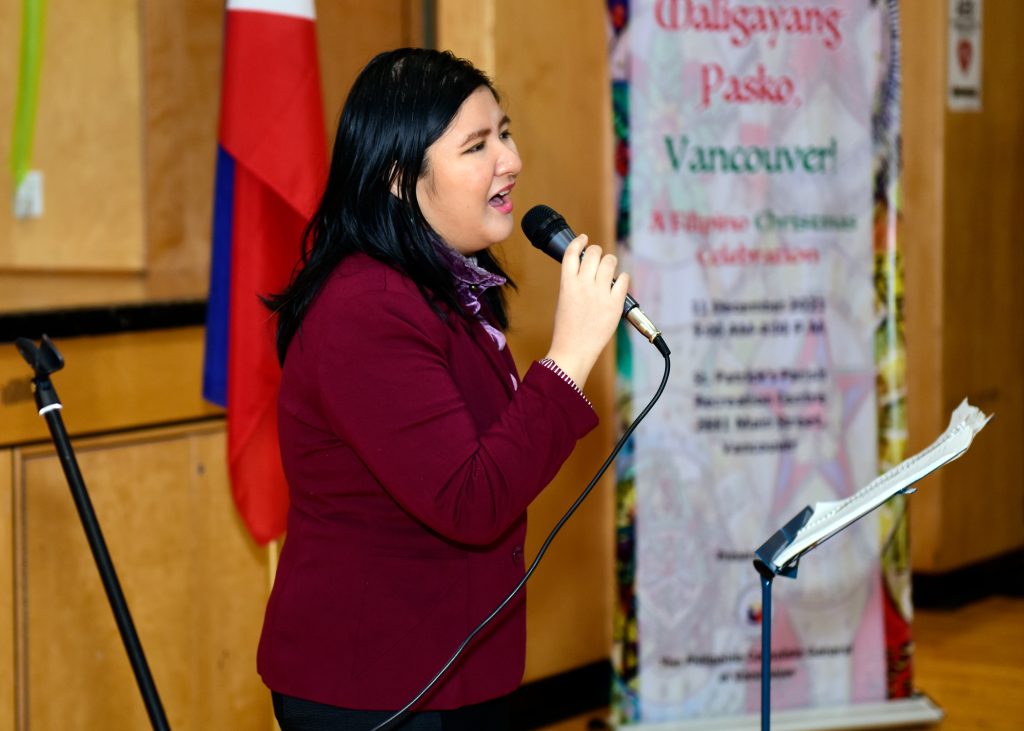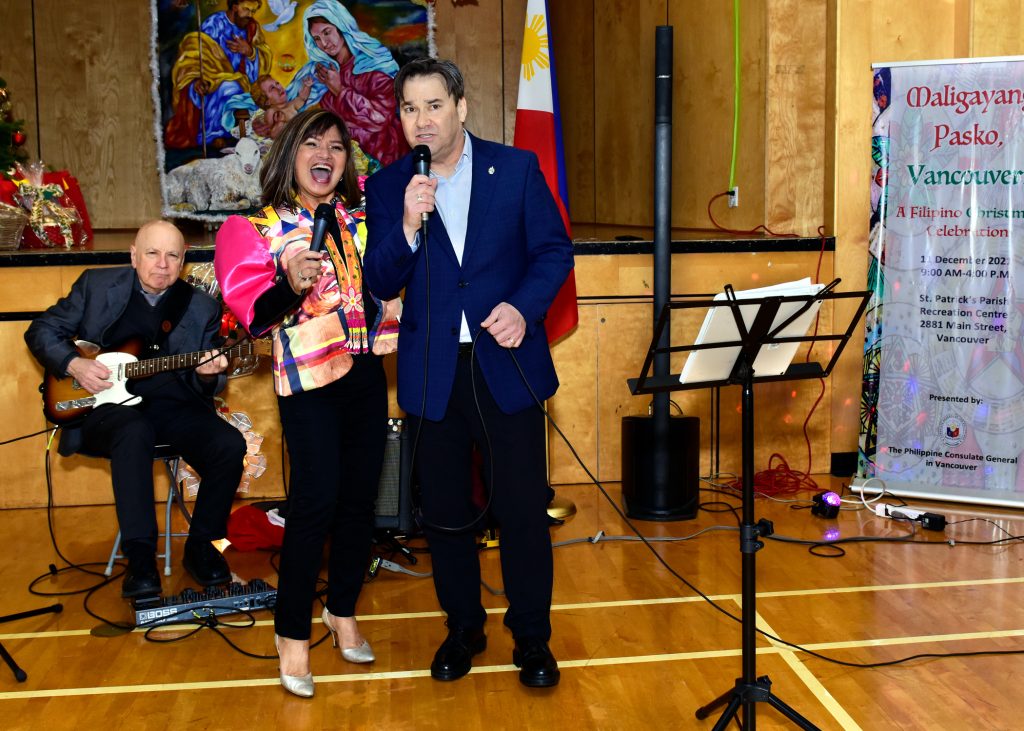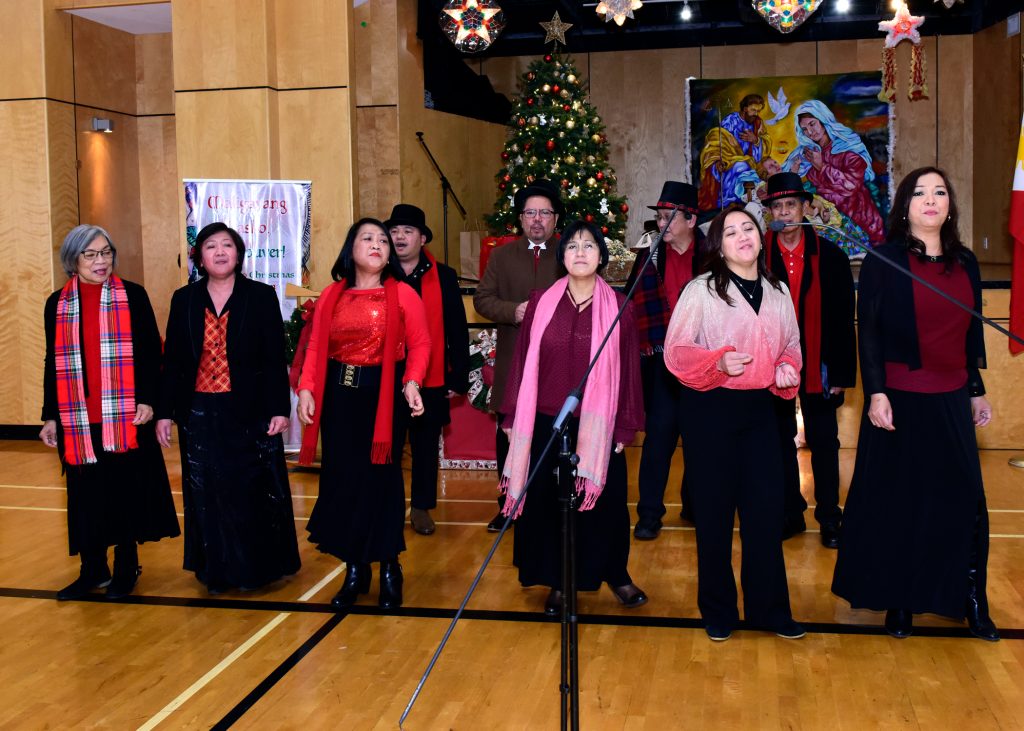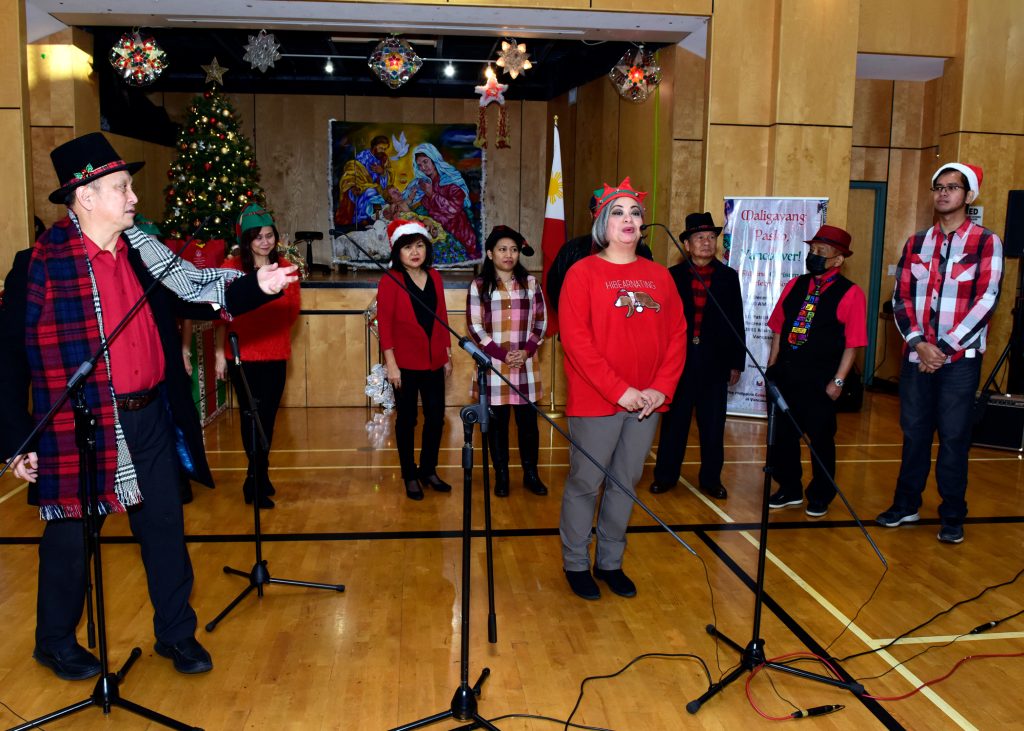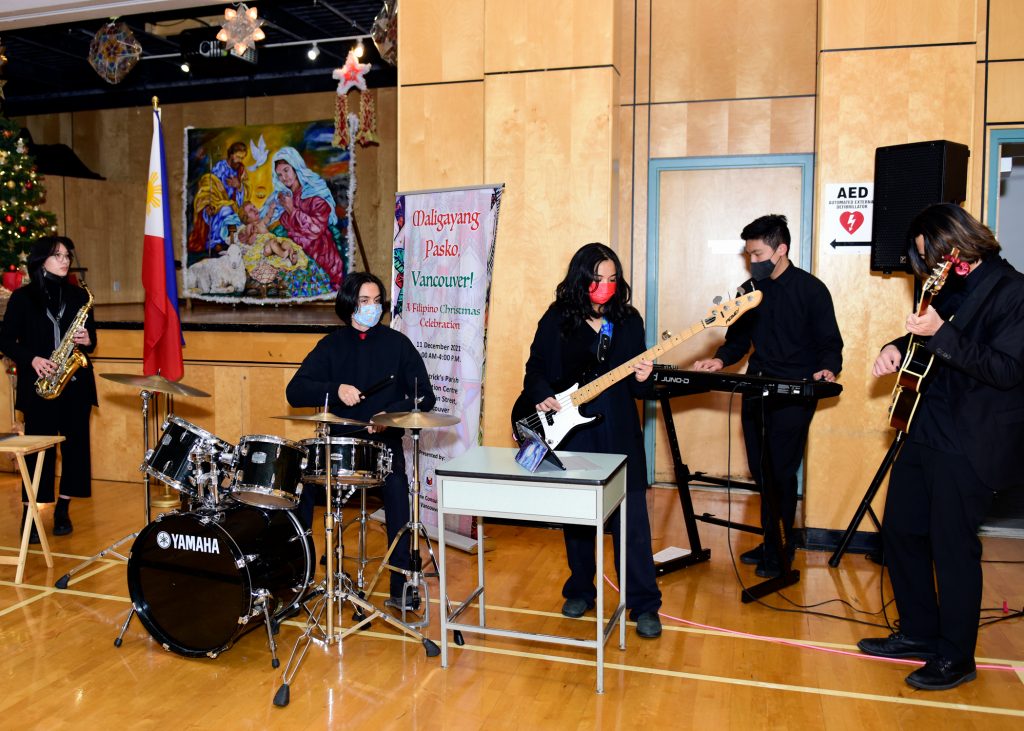 In the spirit of Christmas, Post partnered with TableTutors DJ Academy in a toy donation drive for beneficiaries from the BC Children's Hospital where Maligayang Pasko shoppers were invited to bring new and unused toys for boys or girls.END
Community Events
No event found.