December 28, 2022
PHILIPPINE CONSULATE GENERAL IN VANCOUVER CELEBRATES CHRISTMAS WITH FOURTH "MALIGAYANG PASKO, VANCOUVER!"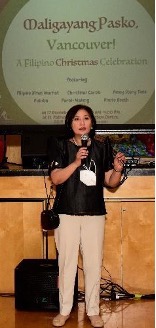 The fourth "Maligayang Pasko, Vancouver!" Christmas event was successfully held on 17 December 2022 at the St. Patrick's Parish Recreation Center in Vancouver.    The whole day event started at 9 a.m. with the singing of the Philippine national anthem by child performer Estella Banez, followed by brief welcome remarks from Consul General Maria Andrelita Austria.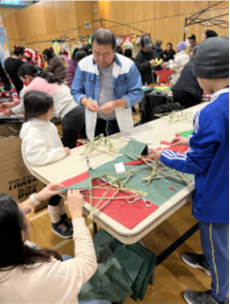 For this year's Christmas market, 23 food and 13 non-food vendors participated, offering a wide array of Filipino dishes, from appetizers to desserts, and various gift items, such as decorative candles, jewelry and trinkets, greeting cards and books, woven wearables and bags, perfect for the Christmas season.  Service establishments were also present, as were food trucks, which were stationed outside the Centre.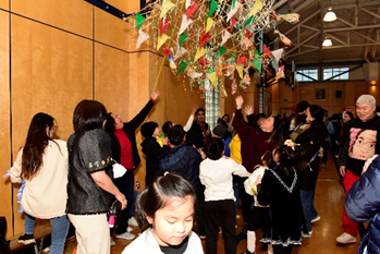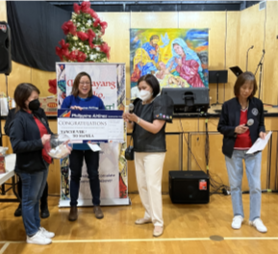 Other highlights of the event were the Christmas carols, the parol-making segment facilitated by Vancouver-based visual artists Bert Monterona and Mylene Paredes, and Filipino story-telling sessions with kids by Ms. Erie Maestro and Ms. Monique Carlos.  Kids were also treated to special prizes through the Filipino party game pabitin.  Another fun activity at the event was the photo booth where visitors could have their photos taken and printed free of charge.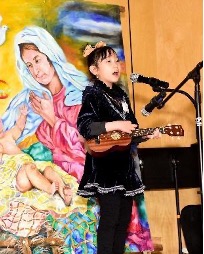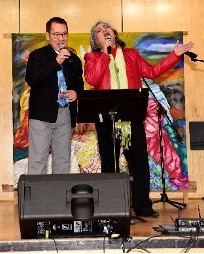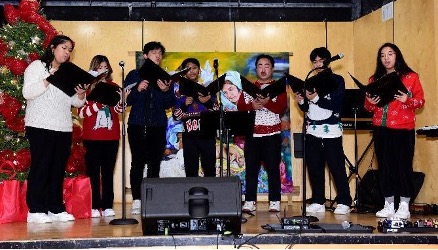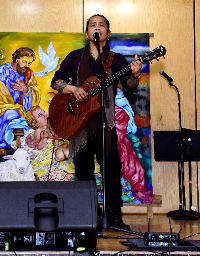 Throughout the event, visitors were serenaded by Vancouver-based Filipino-Canadian artists such as Jono Hilario, a Viva recording artist; Vancouver's jazz duo Ed and Salve Dayao; Kylie Fonacier, composer, lyricist, conductor, singer and pianist; Himig Kabataan, a jazz combo of six high school students; the UPAABC Choir and Friends, Apothic and Music, comprised of alumni of the University of the Philippines who have settled in Vancouver; and child performer Estella Banez, who is also a young entrepreneur, including Vancouver-based classically-trained singer and educator, Mr. Jeremiah Carag, Mr. Mayo Landicho, a song writer and a tattoo artist, and Mr. Ron Militar and Ms. Emee Escaro of Plug and Play Duo.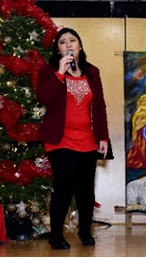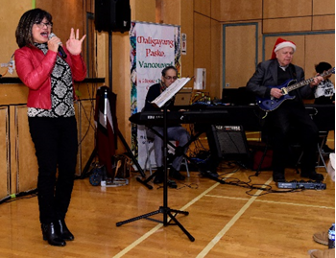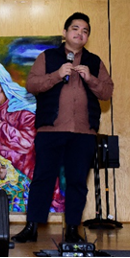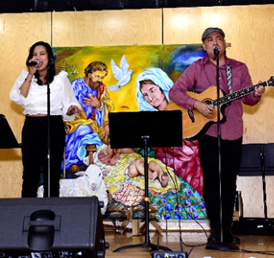 The day ended with the much-awaited awarding of raffle prizes donated by the participating vendors and distributors of Philippine products, with a Philippine Airlines roundtrip Vancouver-Philippines economy ticket as the major prize, as well as the top three best decorated booths, which went to Bayong Canada, Pampanga's Cuisine, and Artsy Candle.  A display of lighted parols set up by the Circulo Pampangueño adorned the entrance to the Centre, providing a festive welcome to the visitors of "Maligayang Pasko, Vancouver!".  END
Community Events
No event found.
Consular Services Available at
Kelowna, British Columbia - TBA

Status: pending

Whitehorse, Yukon - TBA

Status: pending

Yellowknife, Northwest Territories - TBA

Status: pending

Fort St. John, British Columbia - TBA

Status: pending
▶

View All