September 10, 2020
PCG Vancouver Brings Consular Services to Whitehorse, Yukon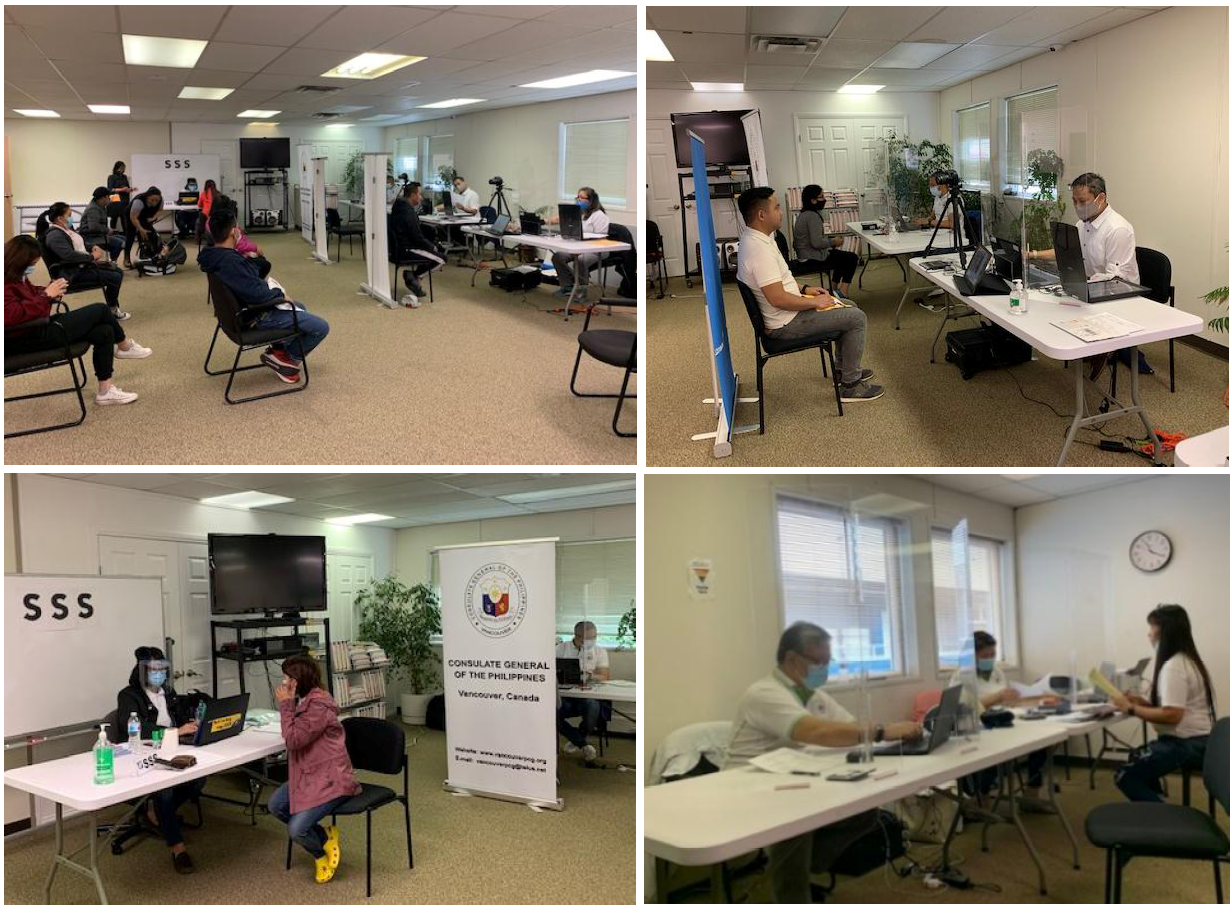 29-30 August 2020 – (Clockwise from top left photo) A team from the Philippine Consulate General in Vancouver traveled to Whitehorse, Yukon at the end of August to conduct a two-day outreach mission at the Multicultural Center of the Yukon.  The team was composed of Deputy Consul General Arlene Magno, Consul Ma. Charmaine Guevara, Administrative Officer Lorraine Espiritu, Collecting Officer Ravinal Espiritu, Communications Officer Jake Tolentino, and Property Officer Michael Yturriaga.  They were joined by SSS Vancouver Representative JonnahCruzada.
The team provided consular services to 280 Filipinos, 226 of which were passport renewals, facilitated the registration of 209 new Overseas Voters and attended to around 150 queries on SSS membership status, benefits and payments.

DCG Magno administered the oath of dual citizenship to 36 returning Filipinos and their 9 dependents, in five batches to allow for social distancing and crowd management.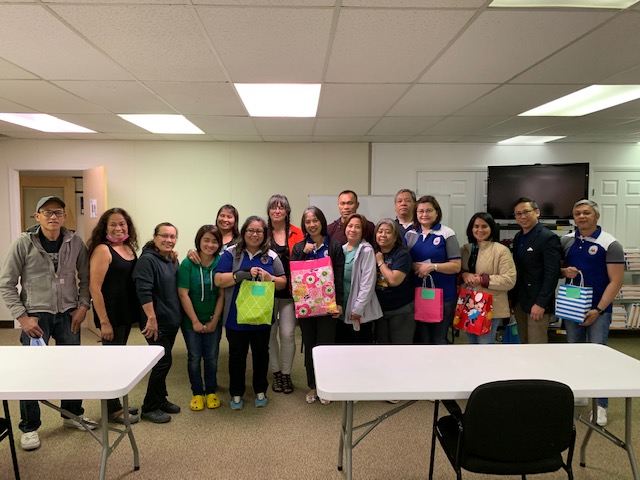 The Consular team poses with the members of the Canadian Filipino Association of Yukon, headed by its current president, Ms. Aurora Viernes (10L) and Ms. Darlene Doerksen, Office Manager (7L) of the Multicultural Center of the Yukon.
Community Events
No event found.