June 03, 2022
June 2022 Proclaimed as Filipino Heritage Month in British Columbia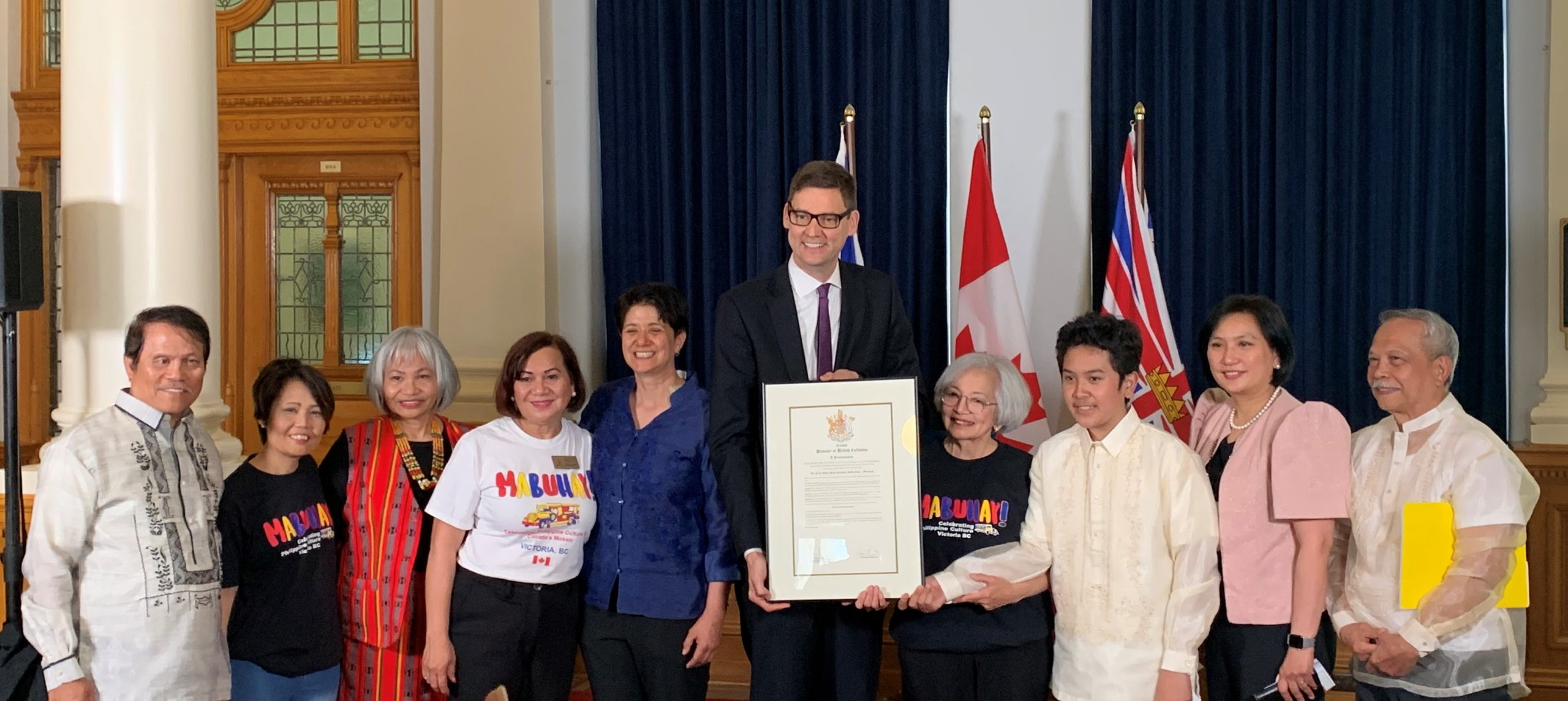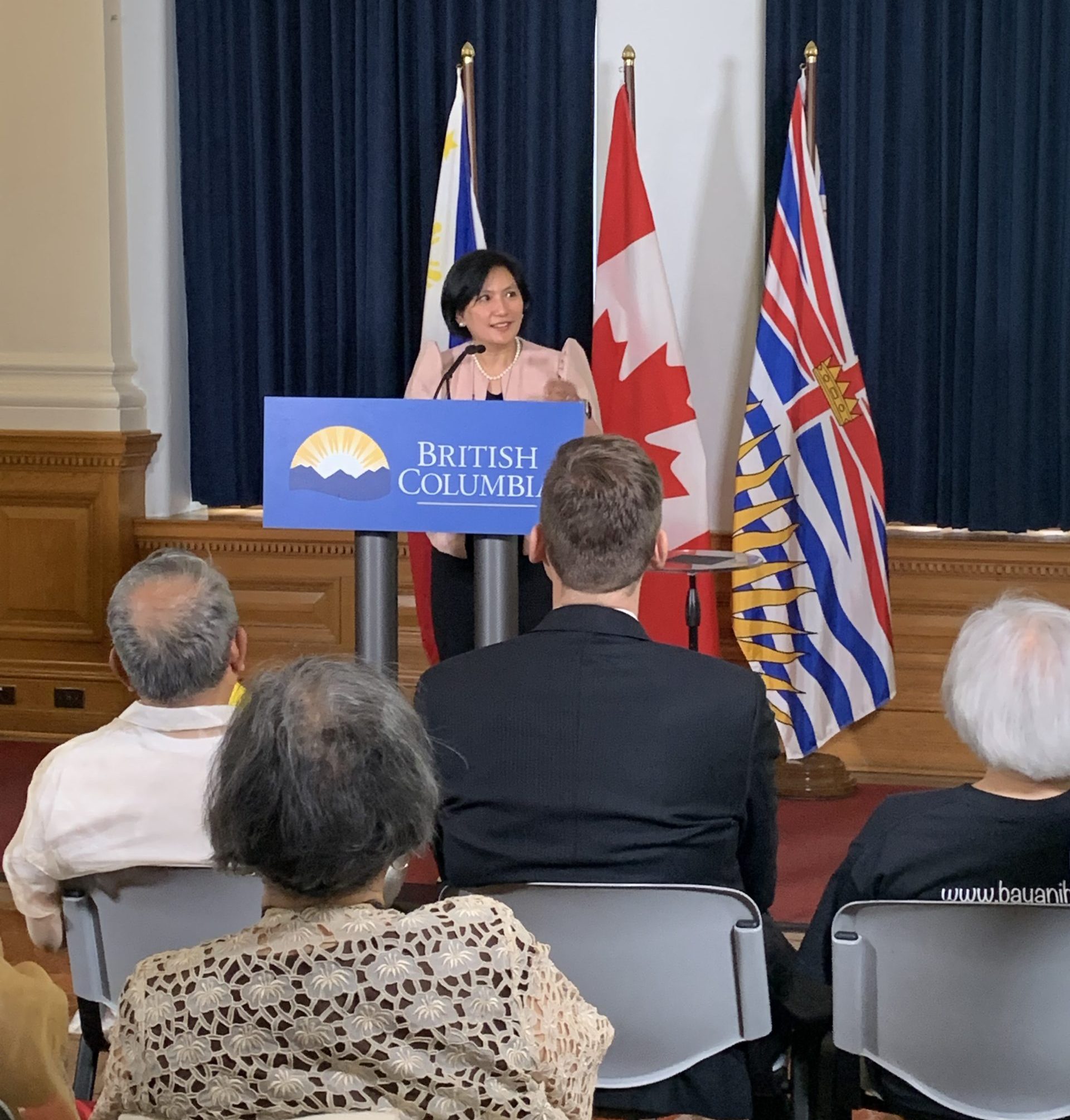 (Top photo) Minister David Eby hands over the Proclamation to Consul General Maria Andrelita Austria and the leaders of the Filipino community in British Columbia.  Also in photo is Parliamentary Secretary for Seniors' Services and Long-Term Care and MLA for Vancouver-Kensington Mable Elmore who organized the event.  (Left photo) Consul General Maria Andrelita Austria conveys her appreciation to the Parliament of British Columbia for proclaiming June as Filipino Heritage Month as well as recognizing the invaluable contributions of Filipinos to the province.  (Photos from Vancouver PCG)
02 June 2022 – The province of British Columbia officially proclaimed June 2022 as Filipino Heritage Month.
Consul General Maria Andrelita Austria, together with the leaders of various Filipino community organizations in British Columbia, received the Proclamation signed by the Honourable Janet Austin, Lieutenant Governor of BC, and Attorney General and Minister Responsible for Housing David Ely during a reception held on 1 June 2022 at the Legislature in Victoria, BC.
In her remarks, Parliamentary Secretary for Seniors' Services and Long-Term Care and MLA for Vancouver-Kensington Mable Elmore conveyed that the bayanihan spirit of Filipinos comes through during these challenging times.
Consul General Maria Andrelita Austria, in her speech, conveyed her appreciation to the Parliament of British Columbia for proclaiming June as Filipino Heritage Month as well as recognizing the invaluable contributions of Filipinos to the province.  She expressed hope that this is the first in a series of steps that will allow Filipinos in Canada to contribute more including through the practice of their professions. Consul General Austria also acknowledged the announcement by the BC Ministry of Health and Parliamentary Secretary Elmore on BC Government's initiative to make it easier for eligible internationally-educated nurses to enter the province's healthcare system.
Leaders of Filipino community organizations also had the opportunity to thank the BC government for this recognition.  Following the reception, guests proceeded to the Public Gallery to observe the session.  END
Community Events
No event found.