July 26, 2022
IACAT – 7 Years at Tier 1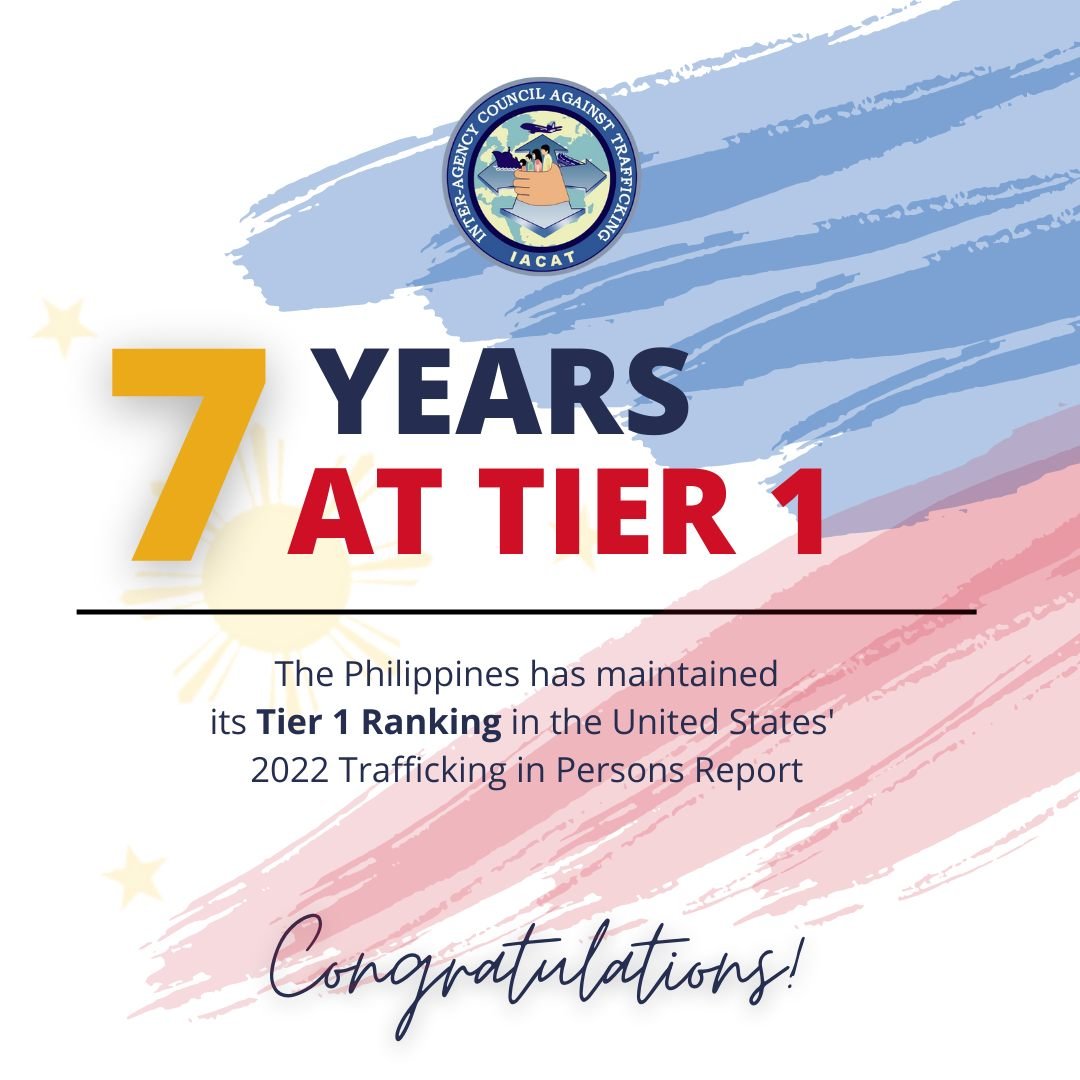 With great pride, IACAT would like to announce that since 2016, the Philippines has successfully maintained its Tier 1 Ranking in the United States' 2022 Trafficking in Persons Report.
Congratulations to all who have made this possible.
Let us continue to fight the good fight.
Community Events
No event found.