February 24, 2023
Filipino TFW Assembly 2023 held in Victoria, BC

Filipino TFW Assembly 2023 held in Victoria, BC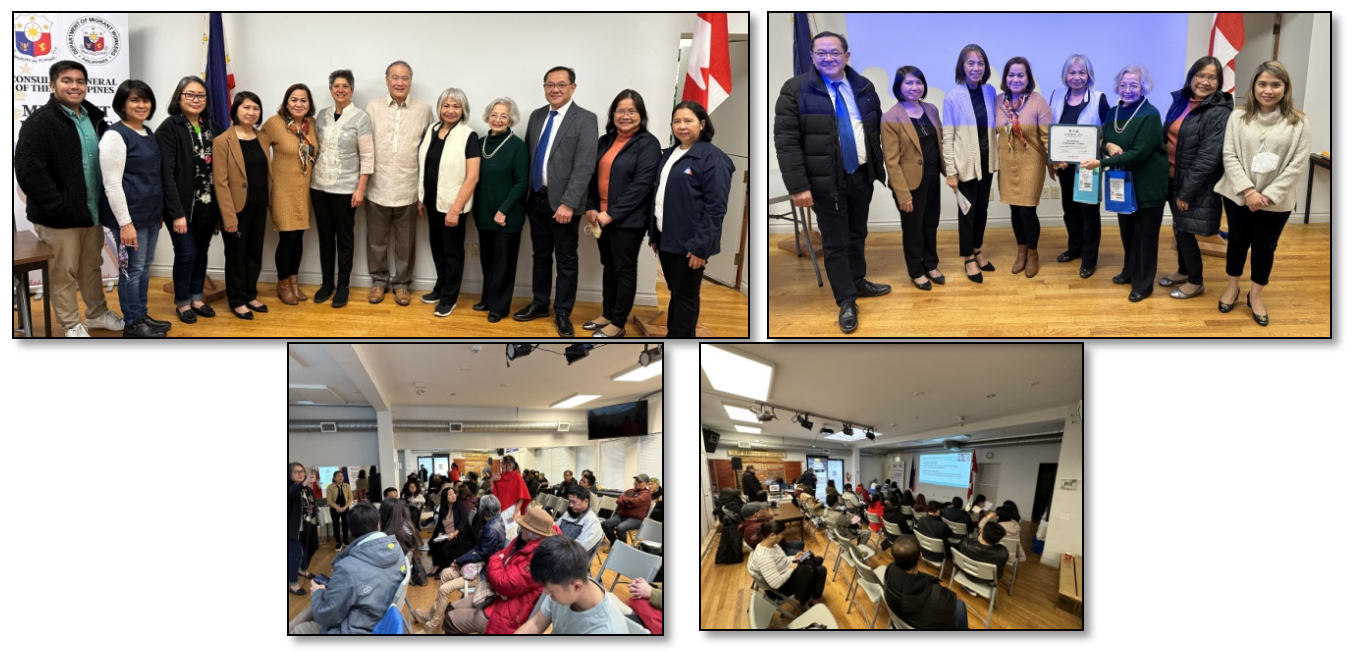 The Philippine Consulate in Vancouver, through its Migrant Workers Office (Labor Section and OWWA Vancouver) successfully held the 1st TFW Assembly in Victoria, BC, in cooperation with the Bayanihan Community Centre last 19 February 2023.
The TFW Assembly was organized to touch base with Filipino temporary workers in Victoria and nearby areas, and provide them with briefing on employment rights, immigration updates, consular and labor services, OWWA welfare programs and SSS benefits.
Mable Elmore, member of the Legislative Assembly, provided a general overview of her advocacy to protect the rights of temporary migrants. Labor Attaché Jainal Rasul, Jr., head of the Migrant Workers Office (MWO) in Vancouver emphasized the need for the workers to be aware of their rights at the workplace as a key to empower and protect them against employer's abuses, unfair labor practices, discrimination and other fraudulent practices.
The other resource speakers were:  Jonathan Braun (Immigration), Dom Bautista (Legal referral), Consul Ericka Anna Abad (Consular Services) , Asst. Labor Attaché Oliva Macawili (MWO  Services), Welfare Office Lilia de Guzman and Imelda Cabansag (OWWA programs and Services),  Jonnah Cruzada (SSS), Laila Pires and Annette Beech (Bayanihan Community Centre). MWO Administrative Staffs Rica Maria Bernardez and Neil Nicolas served as moderator and host of the assembly, respectively.
Deputy Consul General Arlene Magno extended the Philippine Consulate's appreciation to the various speakers as well as the Bayanihan Community Center for its long time support and cooperation in service of the Filipino migrants.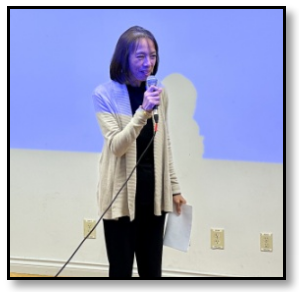 Community Events
No event found.
Consular Services Available at
Yellowknife, Northwest Territories - CHATEAU NOVA YELLOWKNIFE 4571 48 Street, Yellowknife, NT X1A 0E2

Status: Booking now

Fort St. John, British Columbia - TBA

Status: pending

Victoria, British Columbia - TBA

Status: pending
▶

View All