October 04, 2022
CONSUL GENERAL AUSTRIA JOINS THE FEAST DAY OF SAN LORENZO RUIZ IN NORTH VANCOUVER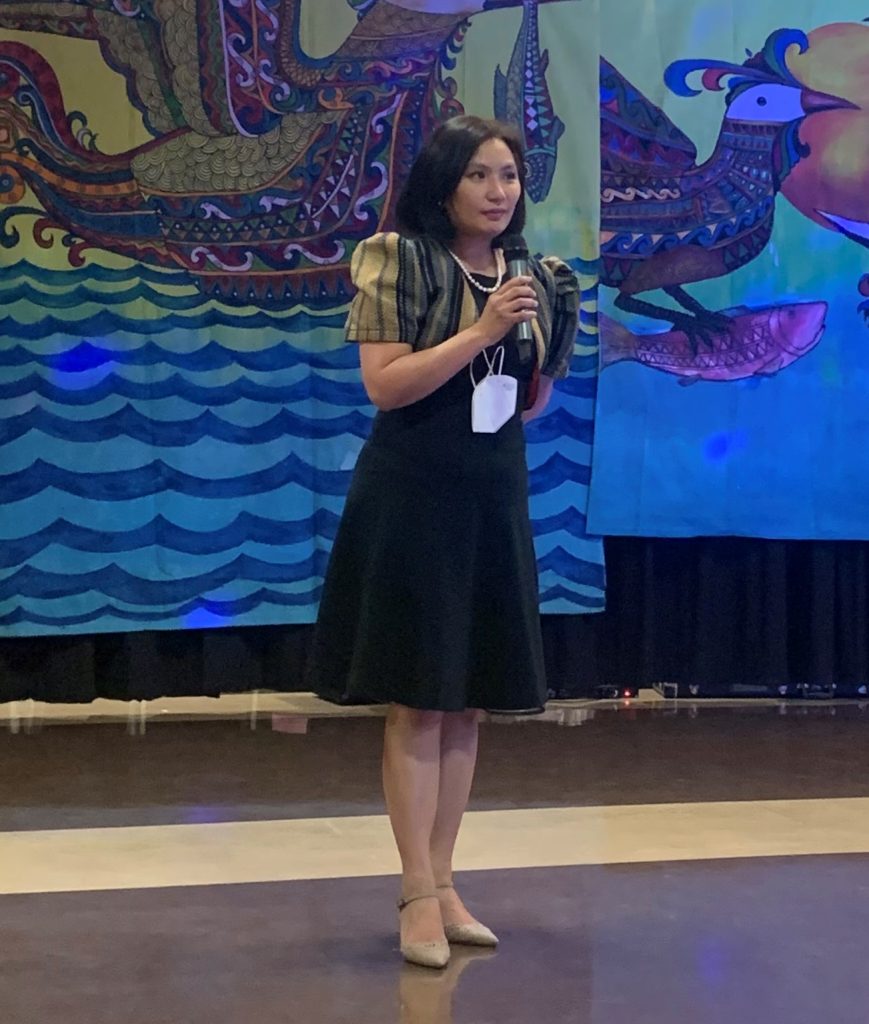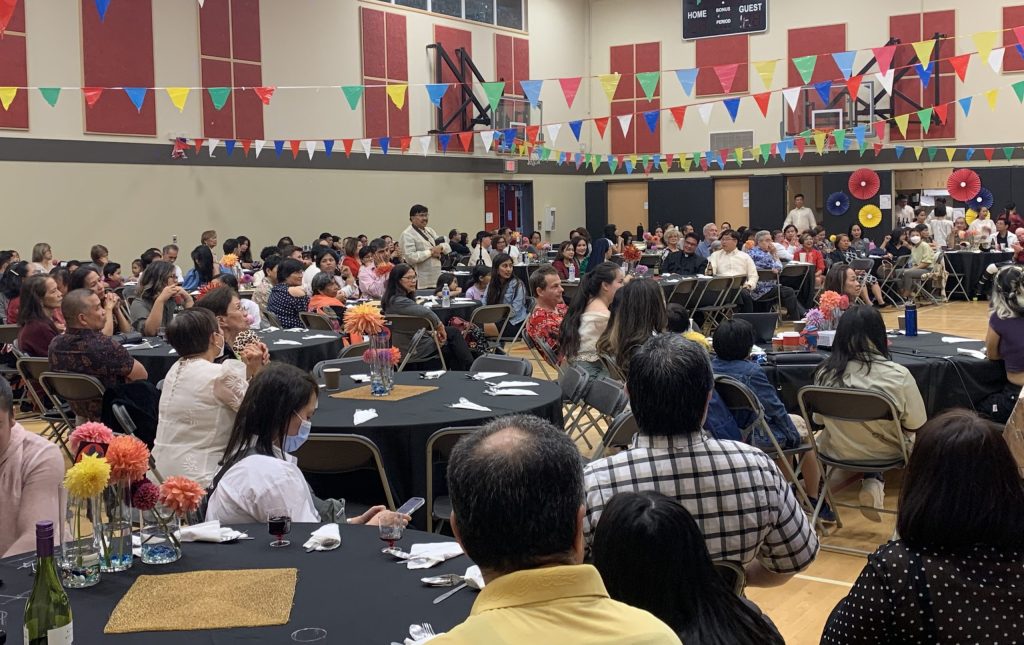 (Left photo) Consul General Maria Andrelita Austria greets the devotees of San Lorenzo Ruiz. (Right photo) Filipino community members gather to celebrate the Feast Day of San Lorenzo Ruiz at the Holy Trinity Parish in North Vancouver. (Photos by Vancouver PCG)
03 October 2022 – Consul General Maria Andrelita Austria joined the devotees and other members of the Filipino Community in celebrating the Feast Day of San Lorenzo Ruiz on 01 October 2022 at the Holy Trinity Parish in North Vancouver.  The Consul General was accompanied by Consul Analyn D. Ratonel and Mr. Arnel Anancion.
The event, organized by the Holy Trinity Parish, showcased Filipino talents, culture and heritage. Filipino groups performed Philippine folk dances and song numbers to entertain the guests.  Attendees were also treated to sumptuous Filipino dishes and desserts.
In her remarks, Consul General Austria encourages the Filipino community to embody San Lorenzo Ruiz's dedication, self-giving and courage into their own lives.
San Lorenzo Ruiz was canonized as a saint in 1987, with his feast day celebrated every September 28.  He holds the distinction of being the first Filipino Catholic saint and the first person beatified outside the Vatican. END
Filipino ministry and community members during the procession at the Holy Trinity Parish.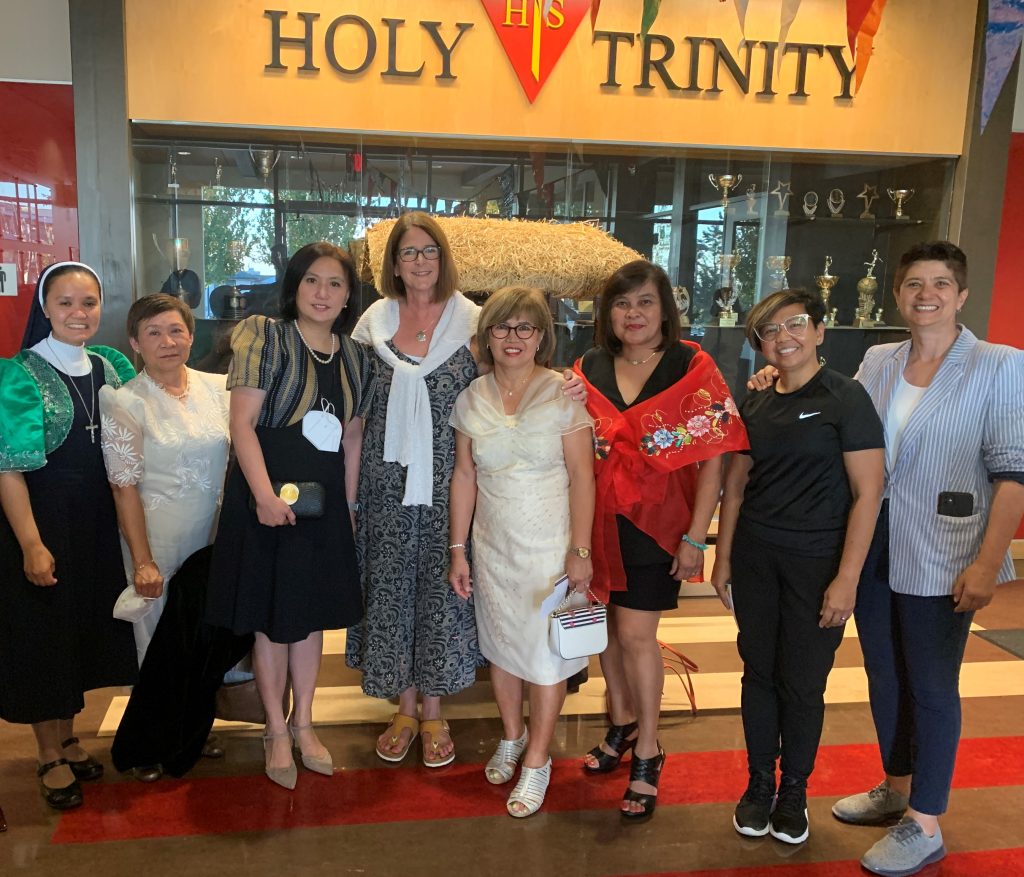 Consul General Maria Andrelita Austria (3L) is joined by North Vancouver Mayor Linda Buchanan (4L) and MLA Mable Elmore (rightmost) with the members of the Ministry of Holy Trinity parish and Filipino community.
Community Events
No event found.