July 05, 2023
CHED Chairperson Julian Prospero De Vera Meets Filipino International Students in Victoria, British Columbia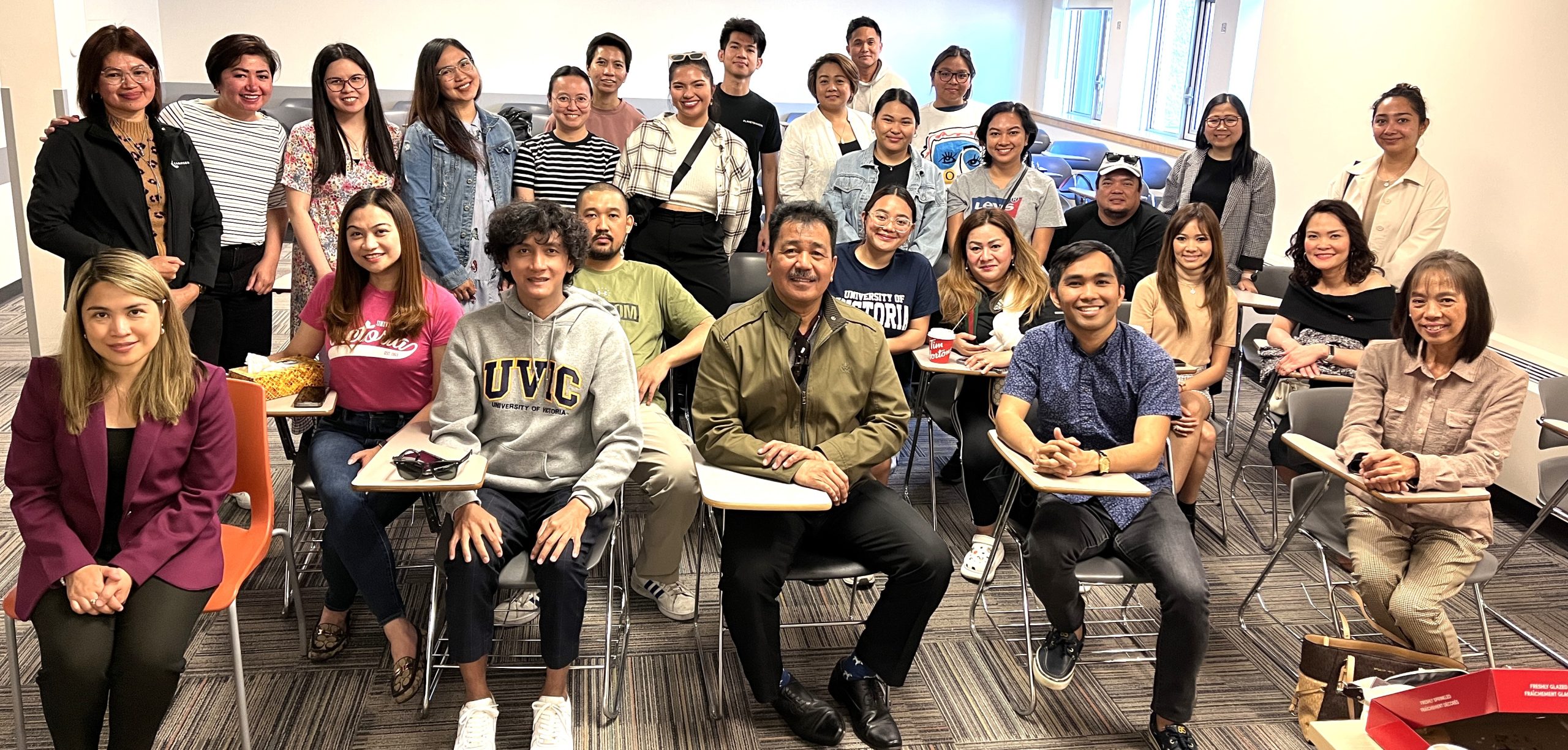 LEFT PHOTO - Commission on Higher Education (CHED) Chairman Julian Prospero De Vera (1st row, center), Consul General Arlene Magno (1st row, rightmost), Consul Ericka  Anna Abad (1st row, leftmost) and Ms. Angel Cachuela, Trade Commissioner of the Embassy of Canada in Manila  (seated second row, rightmost) with the Filipino students
04 July 2023 - Commission on Higher Education (CHED) Chairman Julian Prospero De Vera, accompanied by Consul General Arlene T. Magno and Consul Ericka Anna Abad, met with Filipino international students in Victoria on 25 June 2023.  The meeting was held at the University of Victoria, where some of the attendees were studying.  Chairman De Vera was in Victoria on the occasion of the visit of the Chairman for the British Columbia International Education Week in the city.  Around 30  Filipino students were present during the meeting.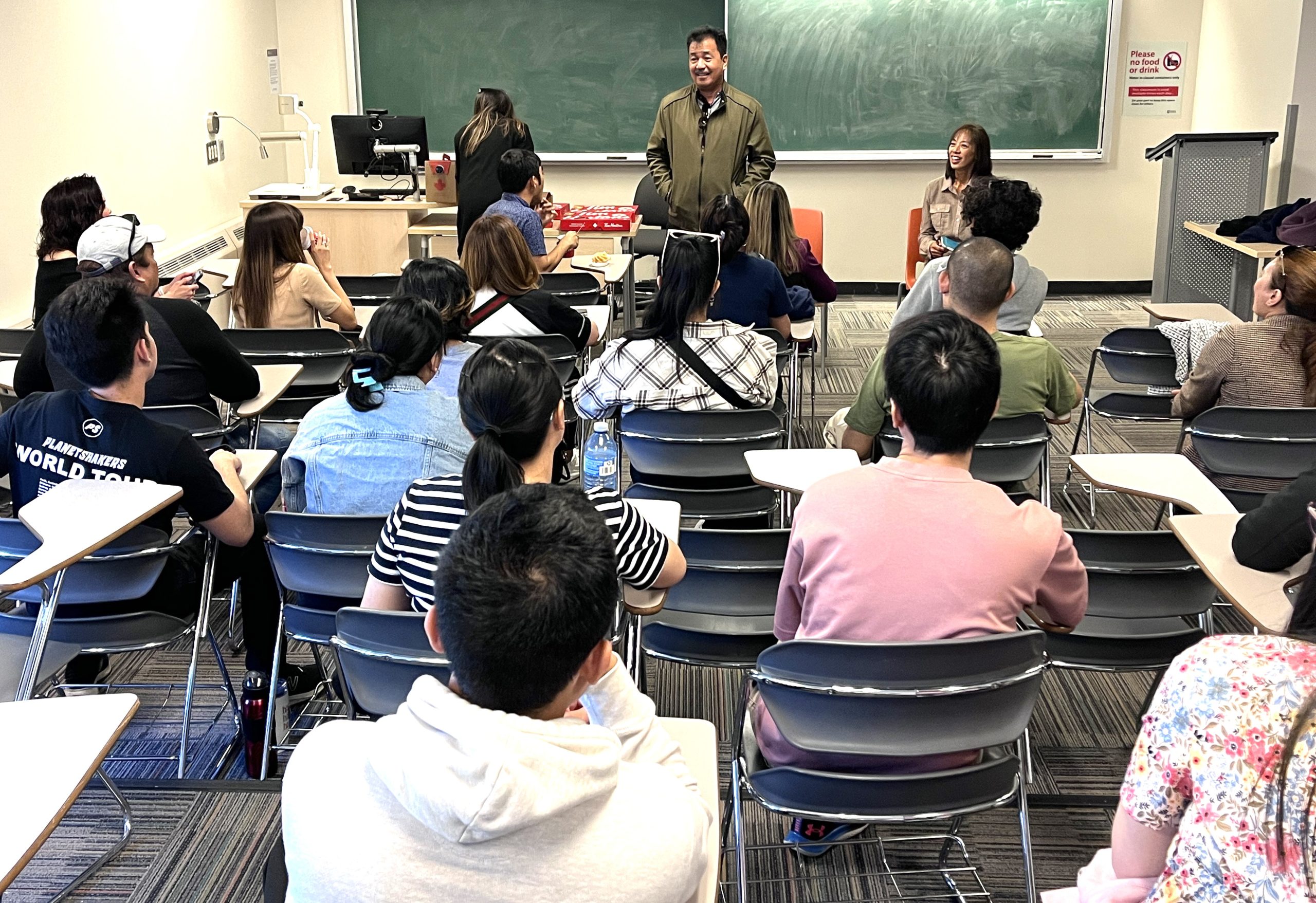 PHOTO-Chairman De Vera delivers his message before the Filipino students.
Chairman De Vera shared the latest developments on CHED's programs and activities to foster close linkages between Philippine higher education institutions and Canadian schools to provide more educational opportunities for Filipino students and make them globally competitive.  Chairman De Vera lauded the students for taking the bold step of studying abroad as this would potentially open opportunities for them.  At the open forum, he emphasized the importance of having a registry of Filipino international students as this will constitute the first step for the Consulate to be able to extend assistance to Filipino students in British Columbia. END
Community Events
No event found.
Consular Services Available at
Fort St. John, British Columbia - Northern Grand Hotel 9830 – 100th Avenue, Fort St. John BC V1J 1Y5

Status: Booking now

Victoria, British Columbia - TBA

Status: pending
▶

View All