September 16, 2021
ASEAN Committee in Vancouver Welcomes New Chairman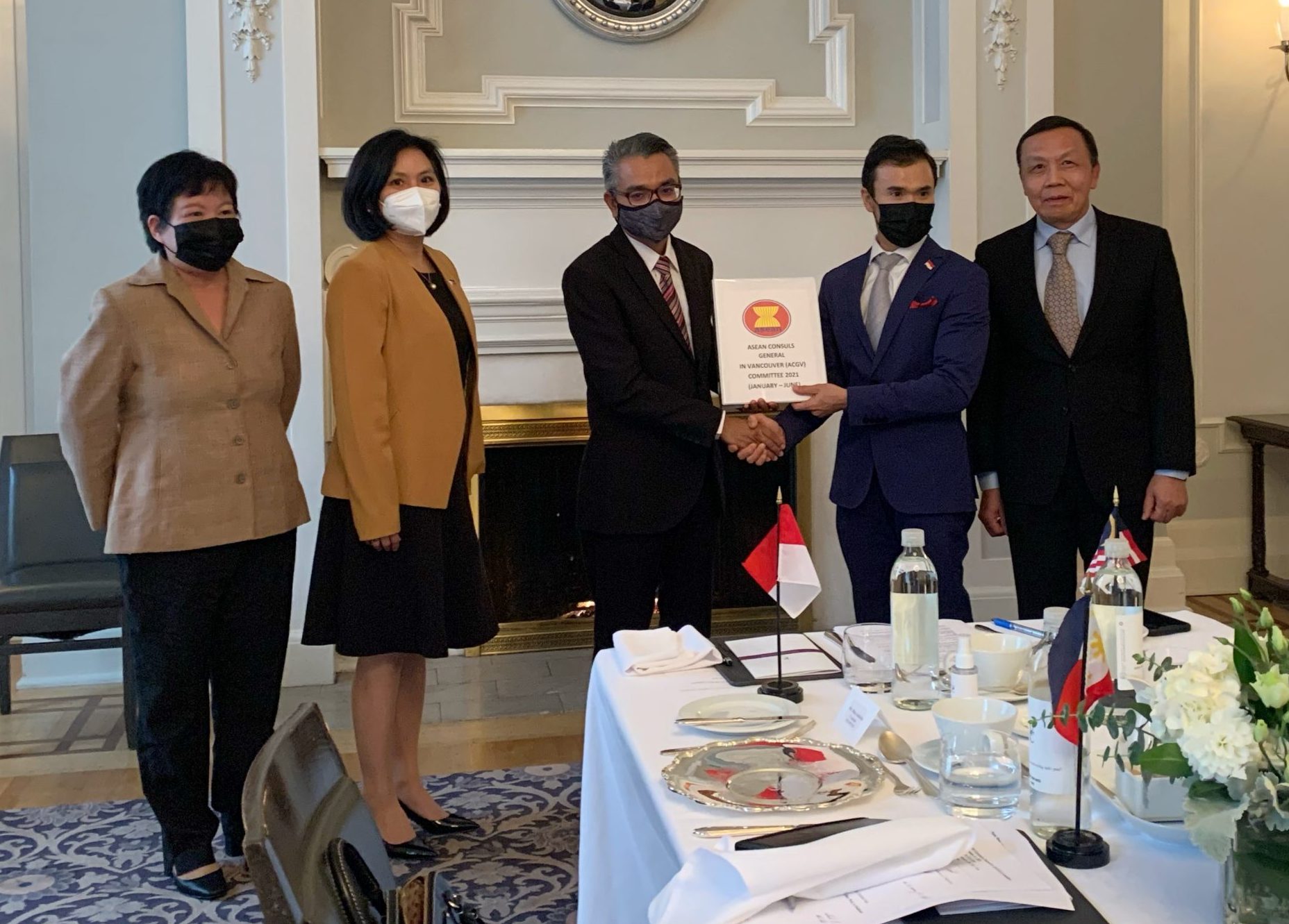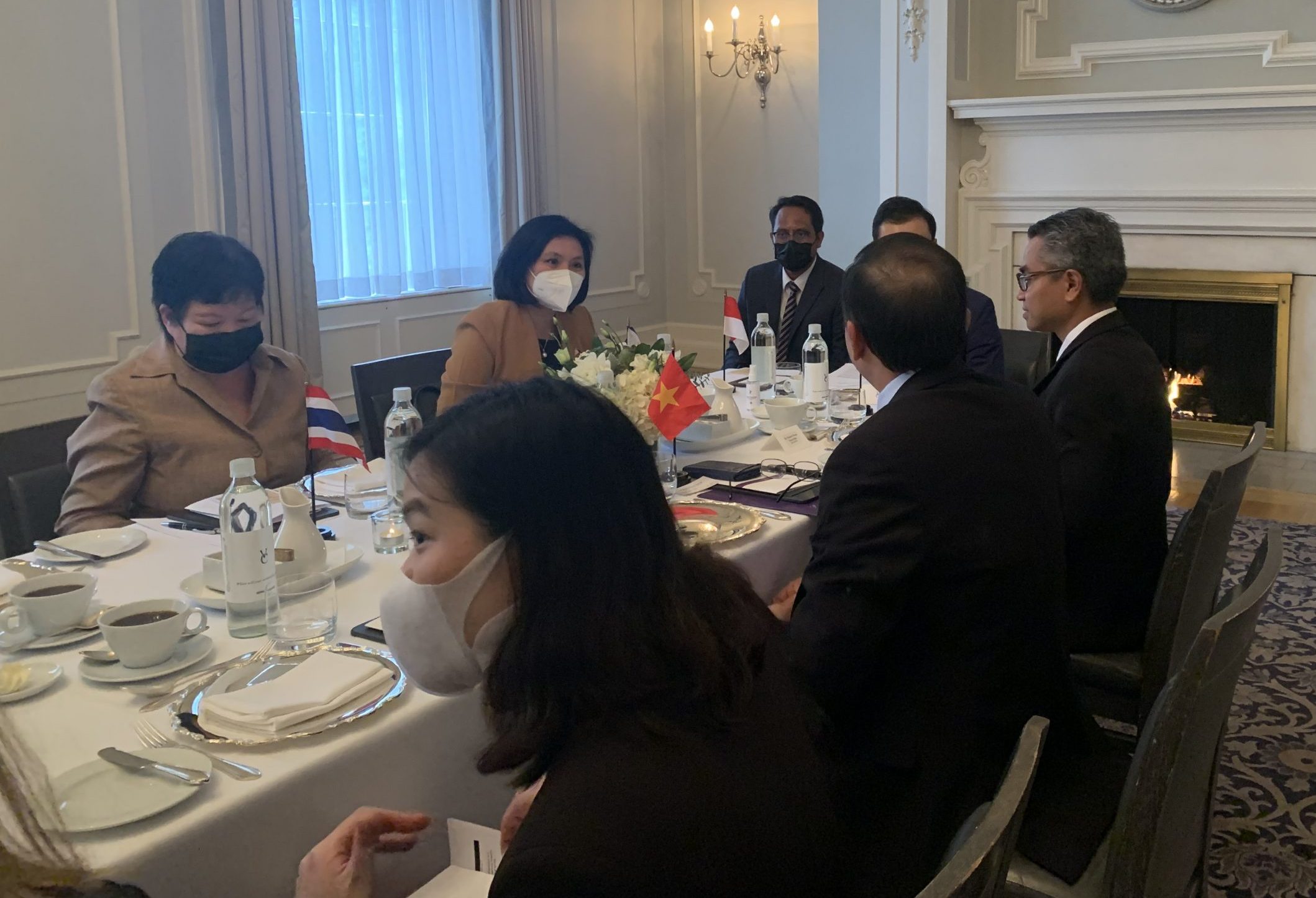 Philippine Consul General Maria Andrelita S. Austria  (left photo photo, 2L) attends the 7th Meeting of the ASEAN Consuls General in Vancouver (ACGV), chaired by the new Indonesian Consul General Hendra Halim (left photo, 2R). (Vancouver PCG photos)
14 September 2021 – Philippine Consul General Maria Andrelita S. Austria attended the 7th Meeting of the ASEAN Consuls General in Vancouver (ACGV) on 14 September 2021 at the Vancouver City Club.  Consul General Hendra Halim of Indonesia assumed the Chairmanship of the ACGV, succeeding Malaysia.
During the meeting, the ASEAN Consulates committed to undertake projects and activities aimed at promoting greater awareness of ASEAN. The Consuls General expressed confidence that ACGV will continue to be an important vehicle in fostering cultural understanding of the ASEAN countries among the Canadians.
The group also discussed recent developments of mutual concern, particularly efforts in British Columbia and other provinces to combat the spread of COVID-19.
ACGV is comprised of five ASEAN Member States: Indonesia, Malaysia, Thailand, the Philippines, and Viet Nam. END

ASEAN Consuls General with the ACGV Working Group members during the 7th Meeting of the ACGV at the Vancouver City Club on 15 September 2021. (Indonesian Consulate photo)
Community Events
No event found.
Consular Services Available at
Yellowknife, Northwest Territories - CHATEAU NOVA YELLOWKNIFE 4571 48 Street, Yellowknife, NT X1A 0E2

Status: Booking now

Fort St. John, British Columbia - TBA

Status: pending

Victoria, British Columbia - TBA

Status: pending
▶

View All