September 03, 2021
ADVISORY NO. 39-2021: COMMISSION ON FILIPINOS OVERSEAS' "HIMIGRASYON" SONG WRITING CONTEST
The Philippine Consulate General in Vancouver is pleased to inform the public that the Commission on Filipino Overseas (CFO) recently launched, "Himig Migrasyon: Songwriting Contest."
Himigrasyon aims to make music as an advocacy tool to raise public awareness on the life of our overseas Filipinos and the issues and challenges they face abroad. CFO is searching for a musical piece that will embody the inspiring and challenging life of an overseas Filipino and their migration journey.
The contest mechanics as well as the terms and conditions, may be accessed through this link:
https://cfo.gov.ph/wp-content/uploads/2021/08/Himigrasyon-2021-Mechanics-Terms-and-Conditions.pdf.
The deadline for submission of entries is on 31 October 2021, 5:00 PM Philippine Standard Time. Entries may be submitted via https://tinyurl.com/Himigrasyon2021 or through himigrasyon2021@cfo.gov.ph along with the Registration Form.
For the public's information.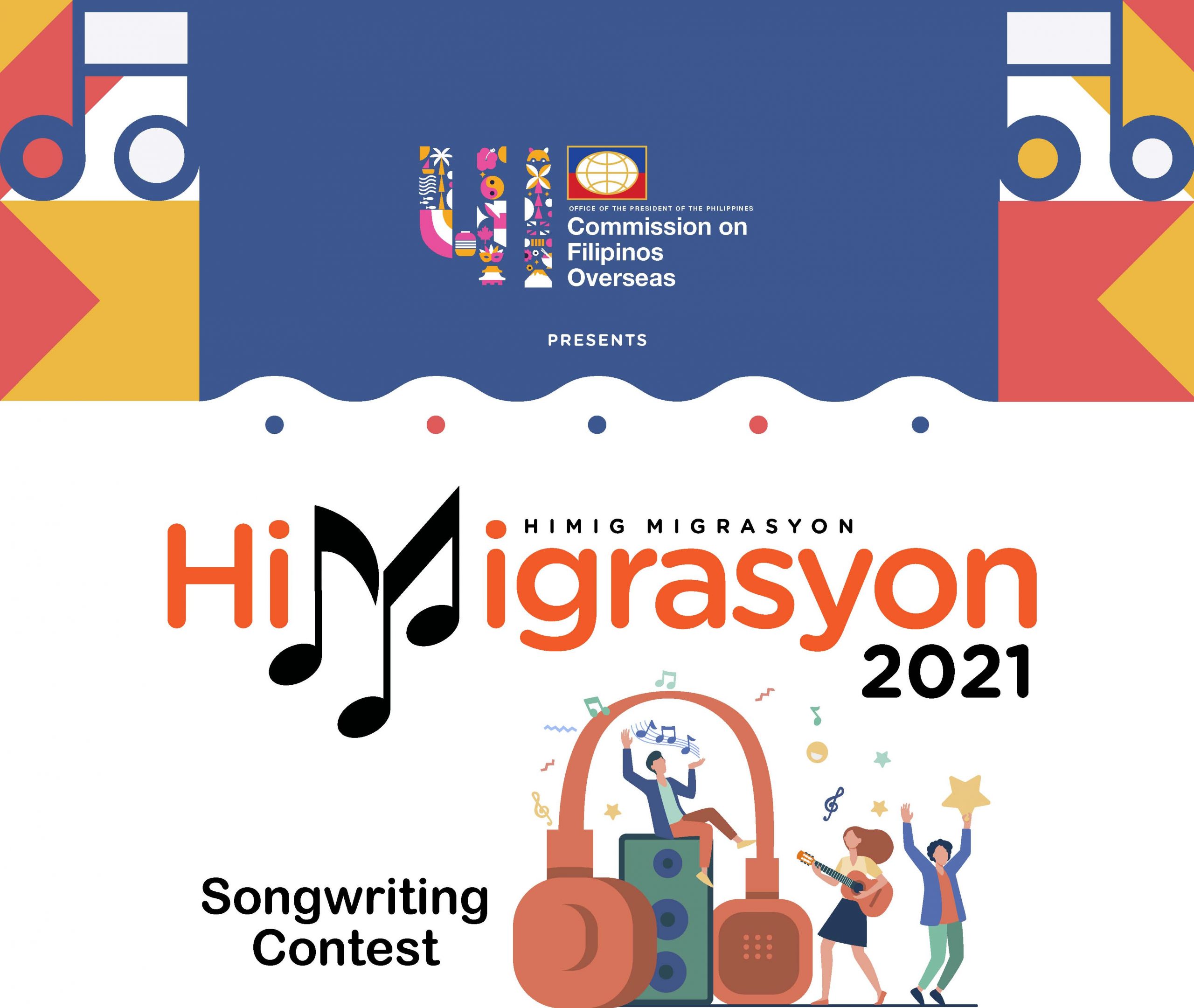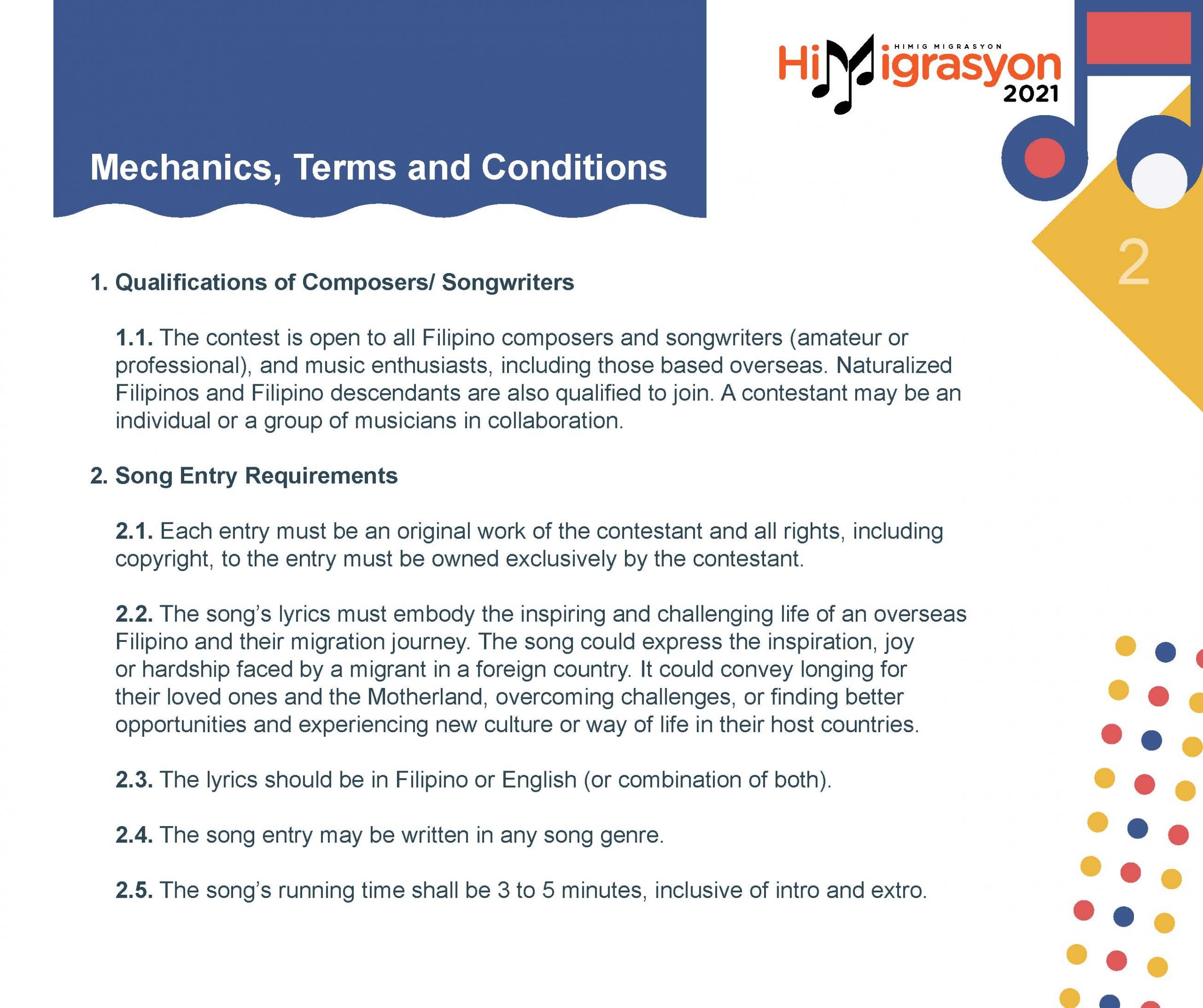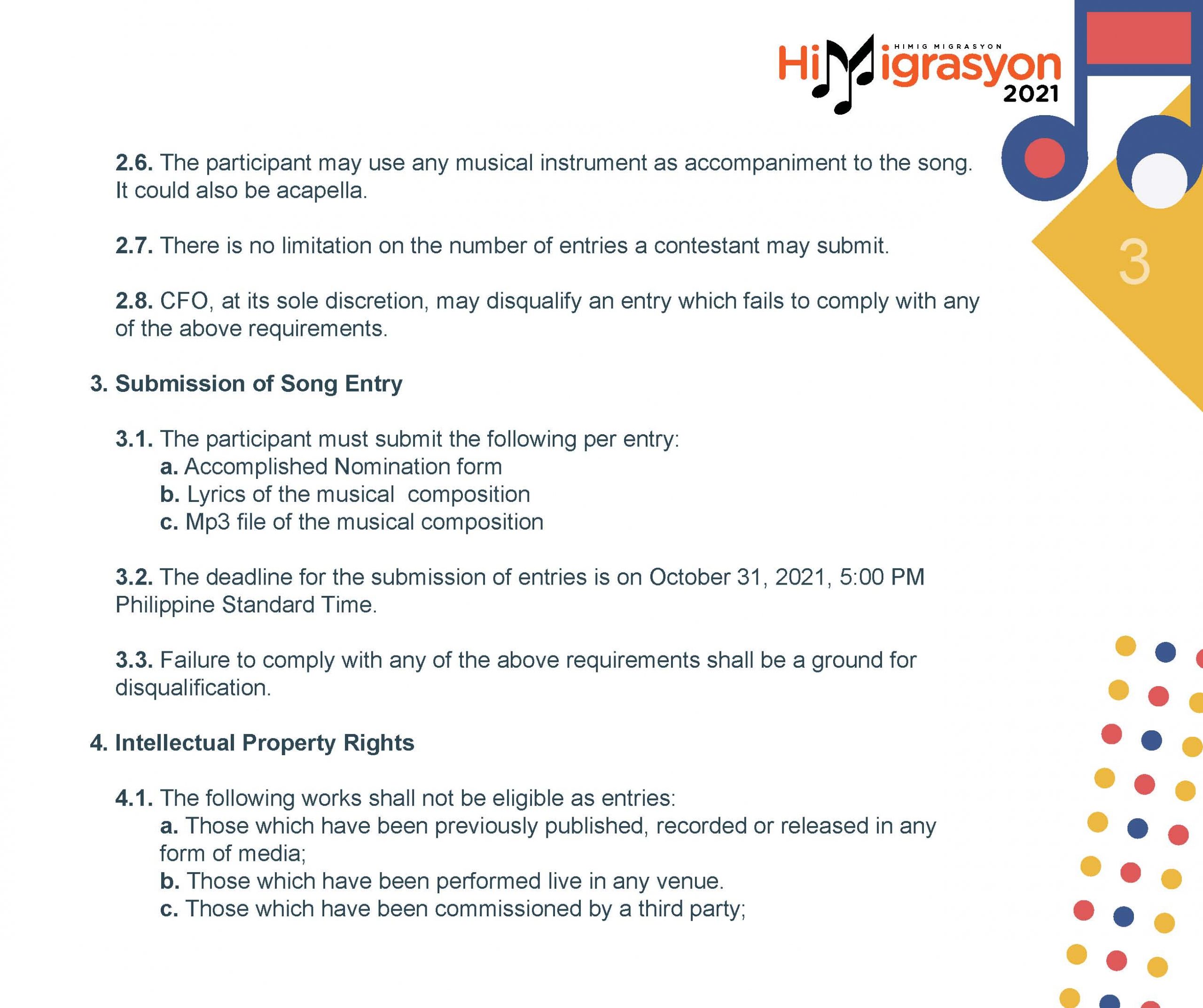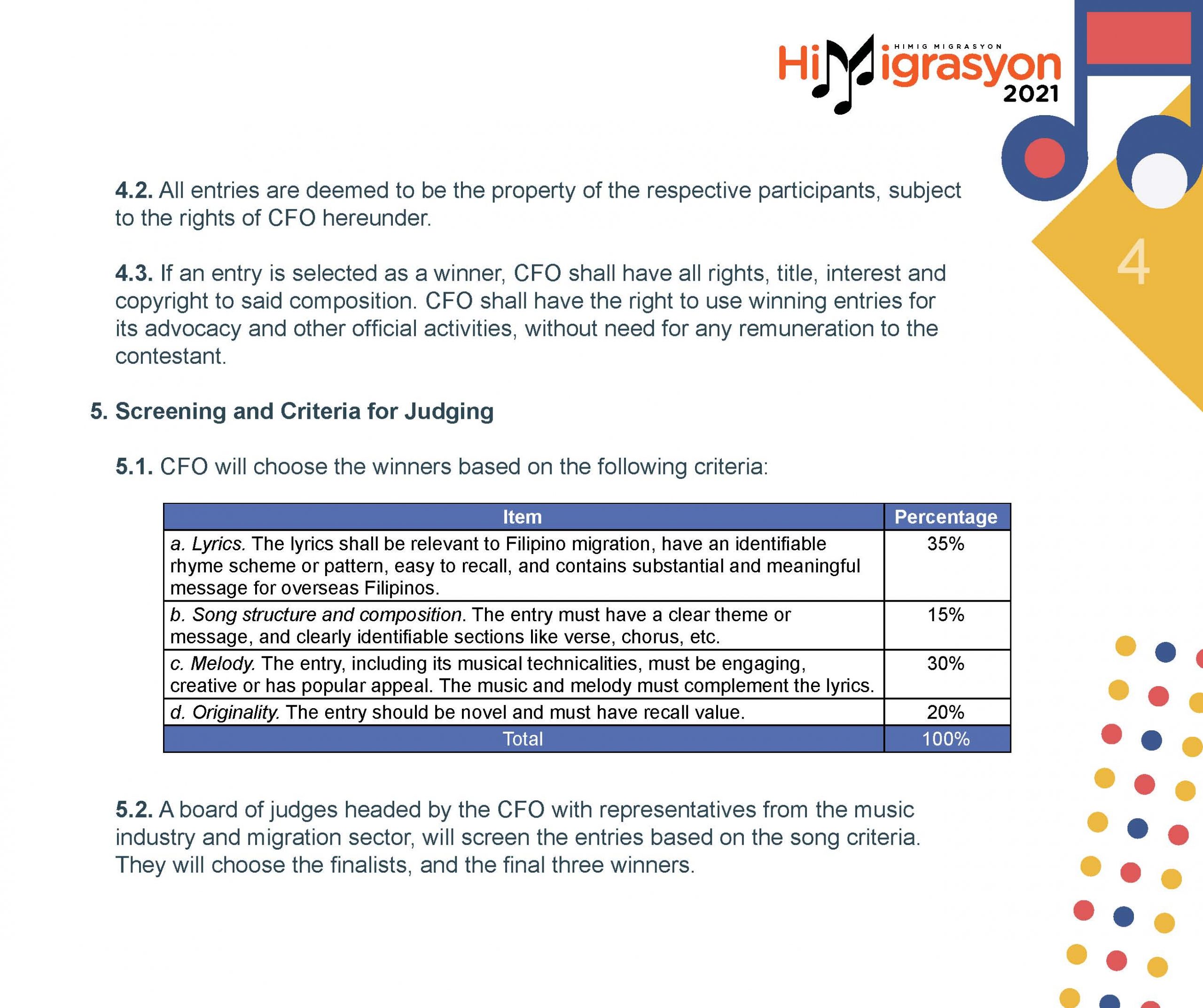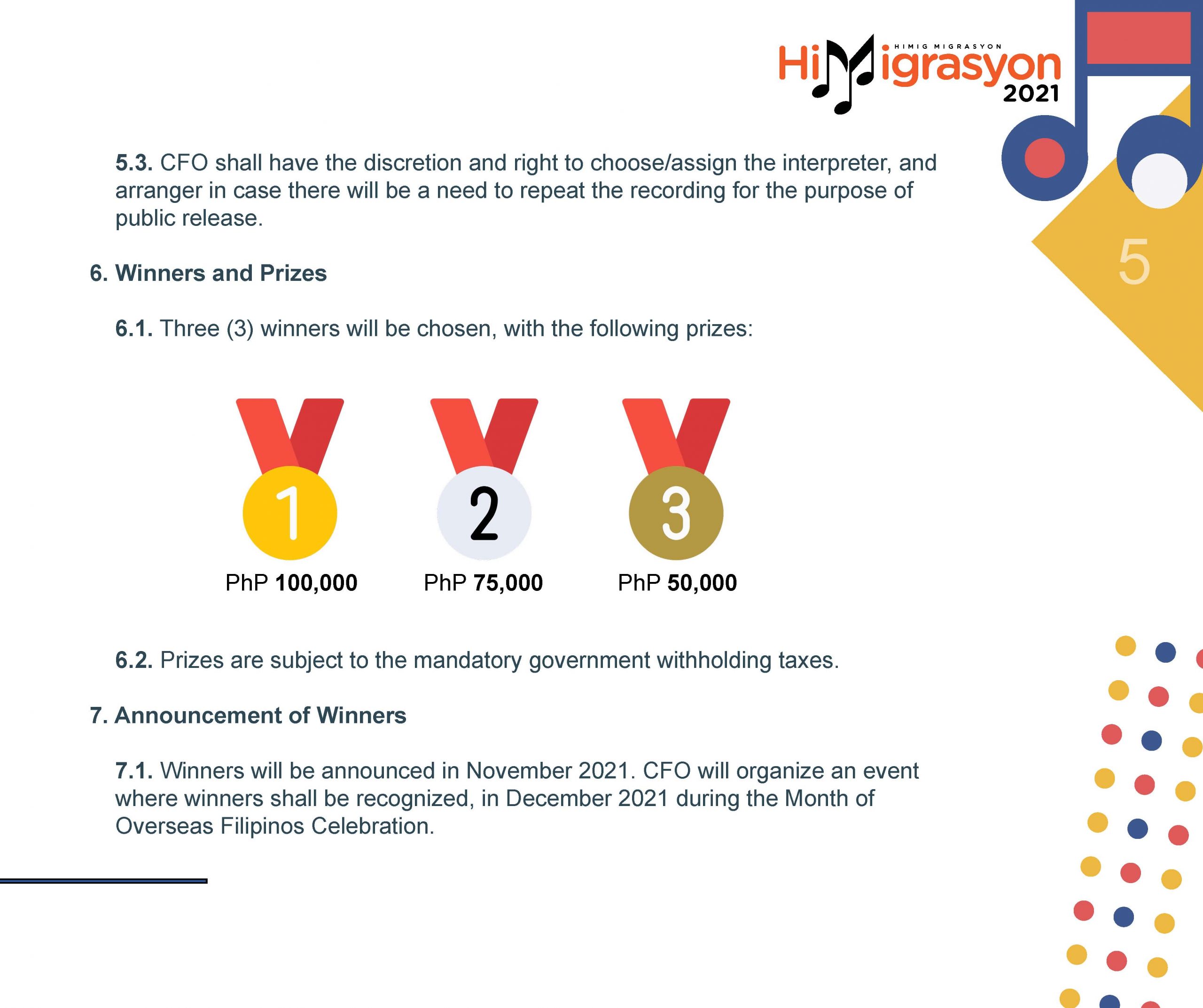 Community Events
No event found.
Consular Services Available at
Yellowknife, Northwest Territories - CHATEAU NOVA YELLOWKNIFE 4571 48 Street, Yellowknife, NT X1A 0E2

Status: Booking now

Fort St. John, British Columbia - TBA

Status: pending

Victoria, British Columbia - TBA

Status: pending
▶

View All