June 21, 2022
Consul General Austria meets with Guatemala Consul General Oscar Padilla Lam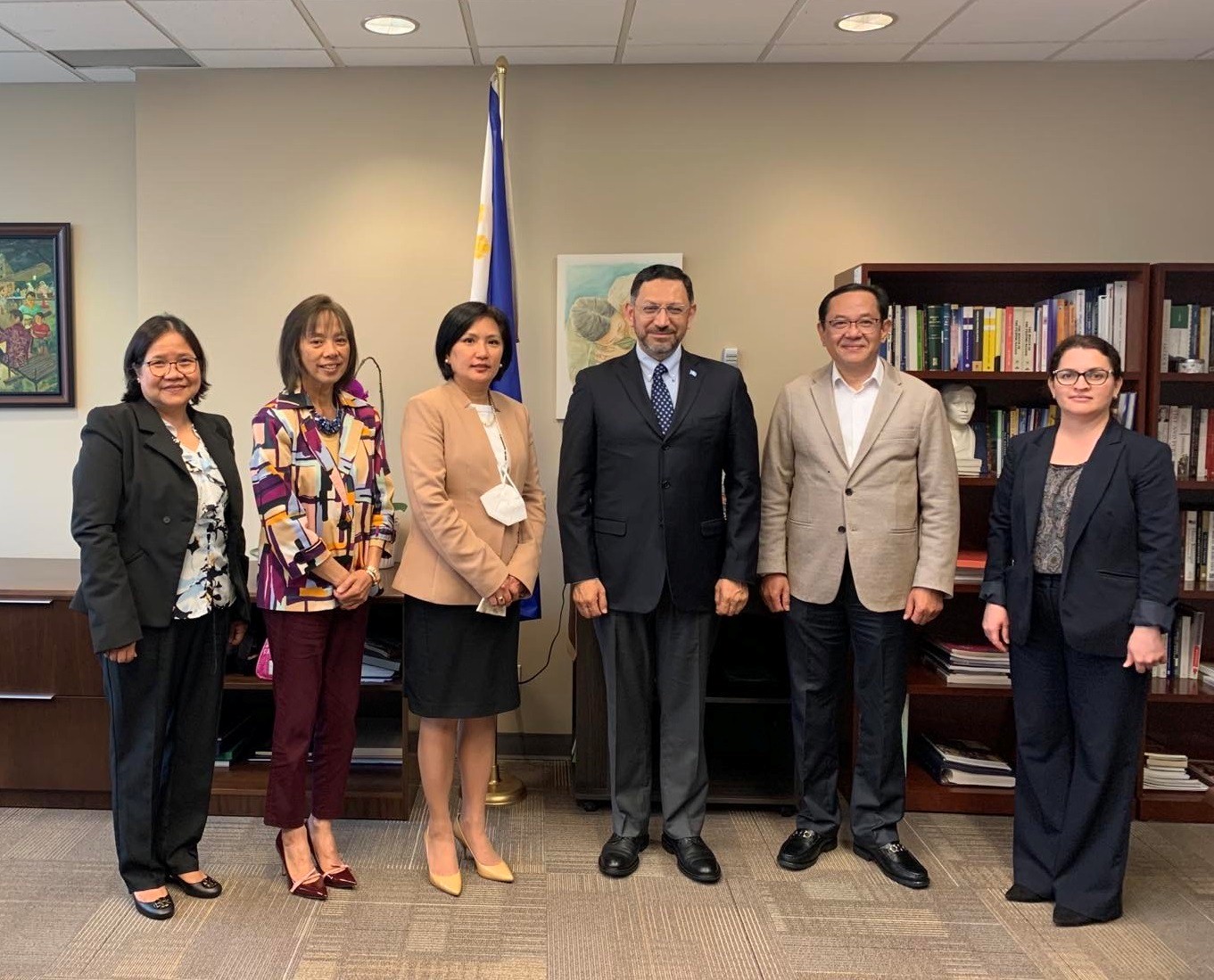 L-R Welfare Officer Lilia F. De Guzman, Deputy Consul General Arlene T. Magno, Consul General Maria Andrelita S. Austria, Consul General Oscar Padilla Lam, Labor Attaché Atty. Jainal T. Rasul, Jr., and Vice Consul Wendi Péres de Maldonado.
21 June 2022 – Consul General Oscar Padilla Lam of the Consulate General of Guatemala, accompanied by Vice Consul Wendi Pérez de Maldonado, called on Consul General Maria Andrelita Austria today to learn about Post's programs and services for Filipino nationals working and living abroad.  Also at the meeting were Deputy Consul General Arlene Magno, Labor Attache Jainal Rasul, Jr. and Welfare Officer Lilia de Guzman.
CG Padilla was particularly interested in the policies and programs of POLO/OWWA Vancouver for Filipino Temporary Foreign Workers (TFWs) in Canada, their contract verification processes and annual OWWA membership fees and benefits.
There are around 14,000 Guatemalans in Canada as of last year, 2,500 of whom are in BC.  Most of Guatemalan TFWs enter Canada through the agriculture stream, between May and July, and work for two-year periods.
Community Events
No event found.
Consular Services Available at
Yellowknife, Northwest Territories - CHATEAU NOVA YELLOWKNIFE 4571 48 Street, Yellowknife, NT X1A 0E2

Status: Booking now

Fort St. John, British Columbia - TBA

Status: pending

Victoria, British Columbia - TBA

Status: pending
▶

View All