August 31, 2022
Cebu City Mayor Meets Officials from British Columbia
(L-R) Cebu City Executive Director of Sister Cities Karla Paula Henry-Ammann, Protocol Officer Cinbeth Orellano, MLA Mable Elmore, Philippine Consul General Maria Andrelita Austria, BC Premier John Horgan, Cebu City Mayor Michael Rama, Mrs. Marilou Rama, Councilor James Anthony Cuenco and Executive Secretary to the Mayor Collin Rosell. (Photo from Vancouver PCG)
26 August 2022 – Cebu City Mayor Michael Rama, during his visit to British Columbia, met with BC Premier John Horgan at the Parliament in Victoria on 24 August 2022.  The two sides discussed topics of mutual interest including their cities' respective economic industries.  Premier Horgan shared how BC's shipbuilding sector has been a key contributor to BC's economy.
Mayor Rama was with his delegation composed of his wife Marilou and son Michael Jude, Councilor James Anthony Cuenco, Executive Director of Sister Cities Karla Paula Ammann, Protocol Officer Cinbeth Orellano and Executive Secretary to the Mayor Collin Rosell. Philippine Consul General Maria Andrelita Austria and MLA Mable Elmore accompanied Mayor Rama and his delegation to his meetings.
On 22 August 2022, Mayor Rama and his delegation also met with Mayor Kennedy Stewart of Vancouver.  The two sides explored the possibility of signing a "Friendship City" agreement.  Mayor Stewart shared that this is a community-driven program with a local non-profit society acting as a sponsor responsible for maintaining the multi-municipality friendship.
Mayor Rama visited British Columbia to attend the enthronement of Sto. Niño and blessing of a Shrine built at the St. Anthony of Padua parish grounds in Agassiz, British Columbia.  The Sto. Niño shrine is meant to be a gift to the Archdiocese of Vancouver in commemoration of the 500 years of Christianity in the Philippines. END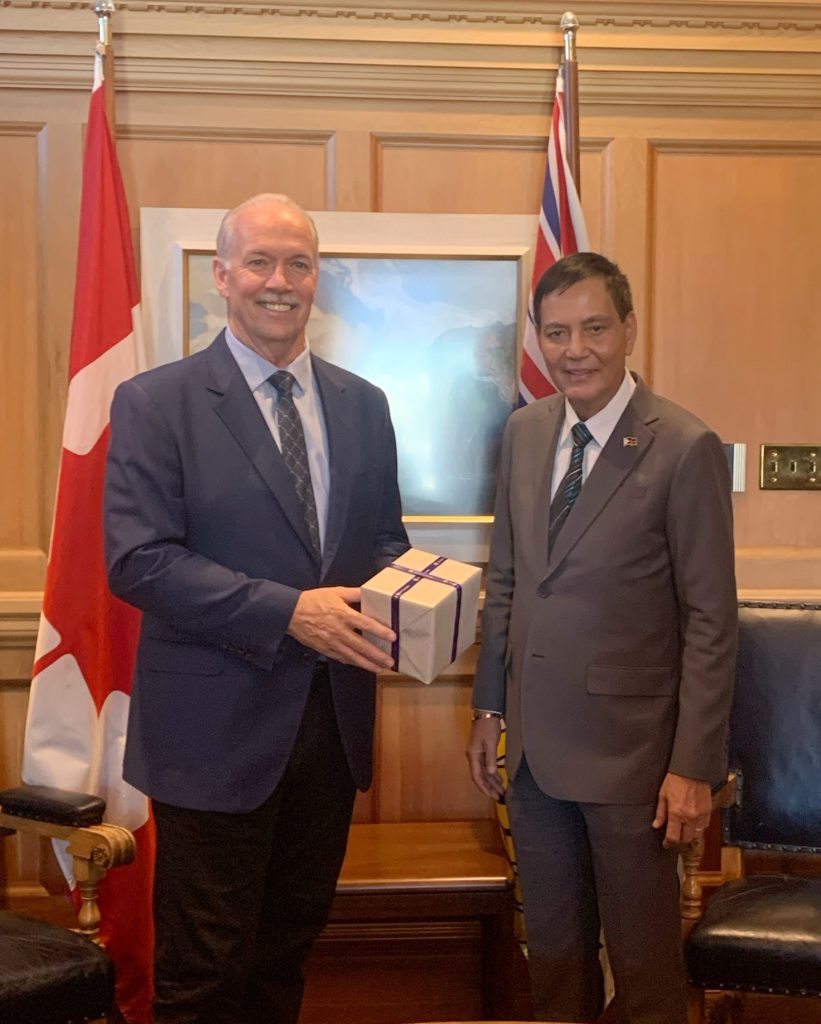 (Left photo) Premier John Horgan hands over his token to Mayor Michael Rama. (Right photo) Cebu City Mayor Michael Rama and Vancouver Mayor Kennedy Stewart exchange pleasantries.  (Photos from Vancouver PCG)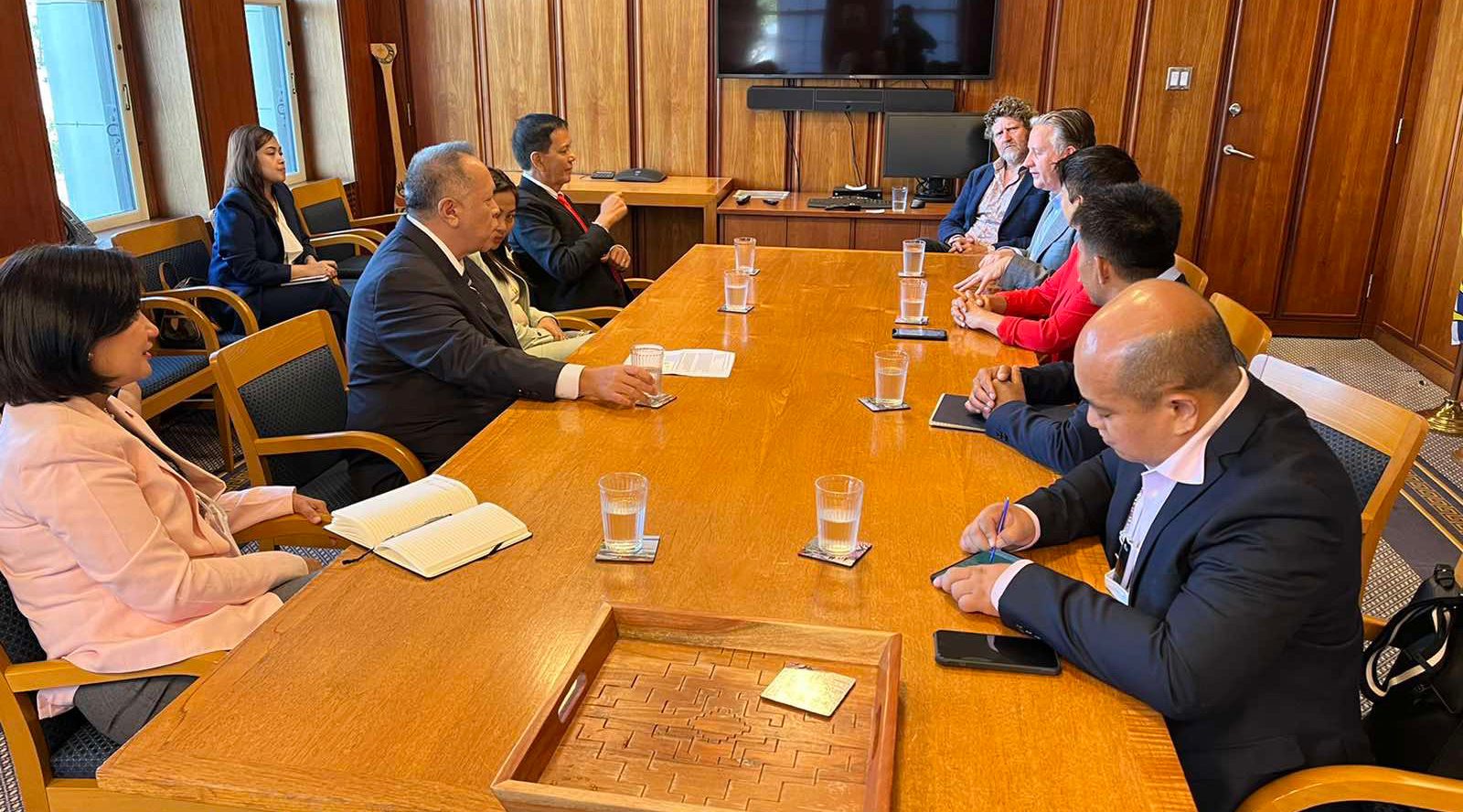 Cebu City Mayor Michael Rama and his delegation meet Vancouver Mayor Kennedy Stewart during the former's visit to British Columbia. (Photo from Vancouver PCG)
Community Events
No event found.
Consular Services Available at
Yellowknife, Northwest Territories - CHATEAU NOVA YELLOWKNIFE 4571 48 Street, Yellowknife, NT X1A 0E2

Status: Booking now

Fort St. John, British Columbia - TBA

Status: pending

Victoria, British Columbia - TBA

Status: pending
▶

View All